Not anyone has the chance to continue his life after death. We try to defeat this fear with a feeling of persistence. In some cases, we exert it through our children or whatever we leave, written or built, during our lifetime. For Ramya, something more than a simple memory has been left. The recollection of her entire life has been condensed in a book.
Ramya is neither a simple book of memories, nor a photographic or storytelling book like the ones in fashion today. It is not a collection of stories that just explain, it is a mix of feelings, the result of two souls that meet in the flow of their lives, Ramya and the author, Petra Satvast.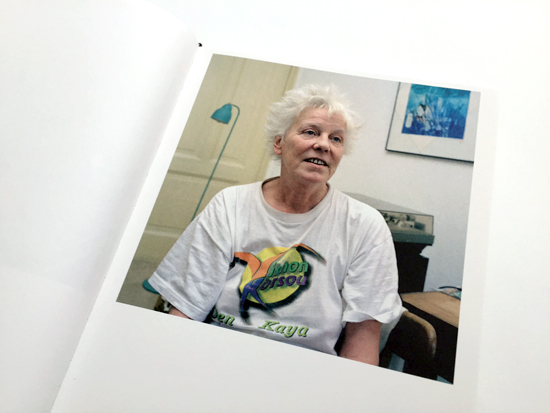 Ramya is her landlady in Amsterdam. One of those strange cases in which forced cohabitation becomes comprehension between two women from different generations. From 2001 until 2012 when Ramya died, the camera represented for Stavast the instrument to understand the life of her cohabitant.
The book seems divided in different sections that do not flow simplistically in a temporal and diachronic way but seem to follow much more the gradual phases of Stavast's knowledge of Ramya, like it was a benevolent attempt of letting the reader understand her path and motivations that led to transform the story of this lady into an artistic project.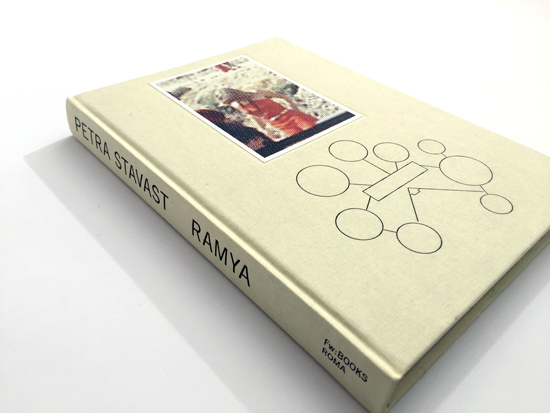 At the beginning of the work, we find portraits of Ramya at home, together with views of her house in which the characteristics of the owner are equally revealed. Later, pages flow through pictures of places taken with the machine at low yield, very different from the first ones that were so precise and accurate, then through archival footage and video frames we get to the publishing of the real memories of Ramya, how to say: 'til now I've taken you by the hand into knowledge by pictures, giving the chance not to have preconcepts. Now it is Ramya to reveal herself and put all the pieces of the framework in place.
This complexity, together with the construction of different reading levels is due to a turning point as part of the understanding of Ramya by Stavast and it is the death of the woman that led the author to get in a deeper touch with the world of her former landlady. As weel as we are used to do with our relatives after their death, Stavast brought order in the personal effects of the woman discovering an archive that has shed much more light on her life.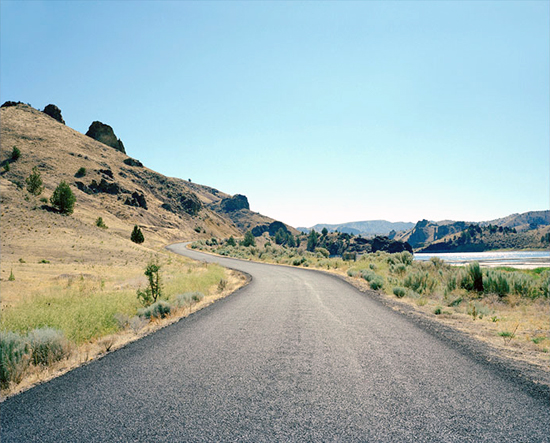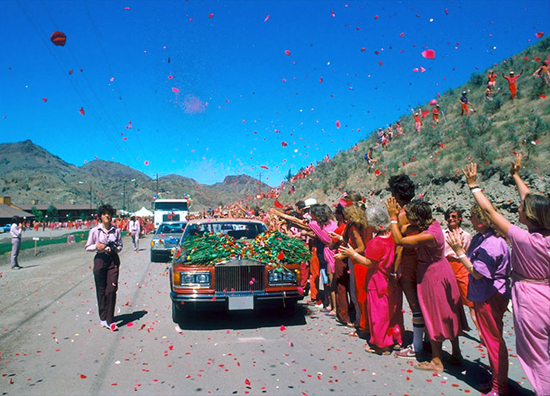 From there, a real trip towards an other dimension began, almost a black hole that draws us into Ramya's world and let us live her experience in the Rajneeshpuram in Osho, Oregon (US), where the mystic indian used to greet his followers during his Rolls Royce promenades along Big Muddy Road, her further experience of analysis with another guru who scanned her past and her future expectations, Ramya's last pictures taken by a neighbour (not clear whether hidden or not, provoking in the reader a sense of anxiety) and, at least, the scroll of Ramya's ID photos in different period of her existance.
The absolute feeling is a mix of sadness and sweetness, melancholy and delicate comfort because in the end Ramya's wandering in her lifetime recalls our daily pursuit of something that can make us satisfied and happy, the pursuit of love and the search of someone who loves us and that somehow makes us feel again the sensation of protection and well-being experienced in the womb. Here we can find the universal of a piece of art, the ability to internalize and make universal benefiting also from a story so unique and intimate. It is real true, every story deserves to be told, it's all about knowing how to do it and in the way we decide to to it. Without heart and empathy, the heart becomes a mere instrument and the universal will not be able to reveal itself.
Petra Stavast