In this section the 10 favorite photobooks selected and narrated by Bert Danckaert, photographer. Danckaert was born in 1965 in Antwerp, Belgium. He studied photography at the Academy for Fine Arts and the National Higher Institute for Fine Arts (NHISK) in Antwerp (B). Since the mid nineties, he has been working as a photographer and has showed his work in several solo and group exhibitions in Belgium and abroad. Besides his artistic activities, Danckaert also writes about photography for several newspapers and magazines (mainly ART) and has worked as freelance curator. He is associate professor of photography at the Academy of Antwerp (B).
Bert Danckaert is POC (Piece of Cake) member, a European collective of photographers. In 1999, Danckaert started the series 'Make Sense!' which was published as a book in 2006. In 2007 he started working on a series entitled 'Simple Present' of which the book 'Simple Present - Beijing' appeared in 2008, 'Cape Town Notes' in 2009 and finally the complete series 'Simple Present' in 2013.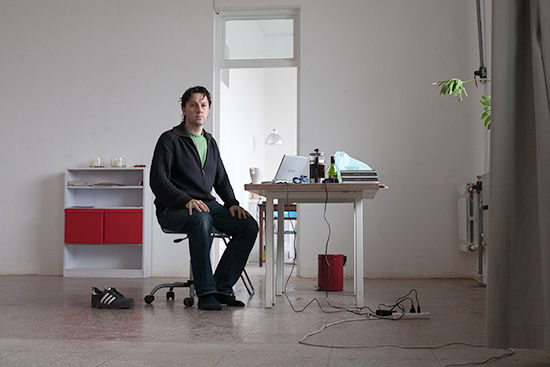 Not just the most important books, not only the most innovative. But those that are special to us, the ones that we seek for the pure pleasure of reading. Books that are among our favorite choices of all time, the books we never forget. Revelatory books that opened windows on other cultures. Volumes that describe or create worlds or light up our curiosity and our interest. Tomes that we continue to look for even though they are dusty, yellowed by time or consumed. The books that made us fall in love with photography and still continue to seduce us. The ones that we want the most. Tomorrow of course there will always be others.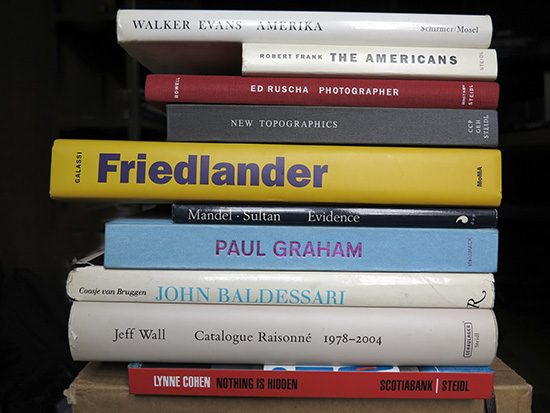 I've been struggling some time putting together my dreambooks list. The assignment described the list as personal 'desert island books' and 'not only the most important books, not only the most innovative. Those that are dearest to us, the ones that we look for the pure pleasure of reading.'
So I started searching through my library with a focus on books I exchanged with friends, mainly people from the group I'm part of, www.pocproject.com; Peter Granser's 'Signs' or Brian Ulrich's 'Is this place great or what !' were lying on my desk. I also looked at rarities like a 1940's sex magazine 'Etudes Plastiques' with retouched pubic hair (a book I inherited when an uncle died and family emptied his drawers). I also cherish an amateur children's photobook I once bought on a sale, 'Pucki de kabouter', by Renée Van Tuyll. The book tells a crazy story - in badly printed black & white photos - about a gnome, a dog and a Barbie doll.
I decided not to use these books. They are packed with personal memories and therefore mostly have hidden 'punctums' and hermetic meaning.
My list might not be surprising, maybe even predictable. It probably is historically and artistically correct. Maybe even academic. But the list is also highly personal. These books —and of course the list is way too short— were the most important guides (and they are still) to help me understand, compare, doubt... the mystery of the photographic image.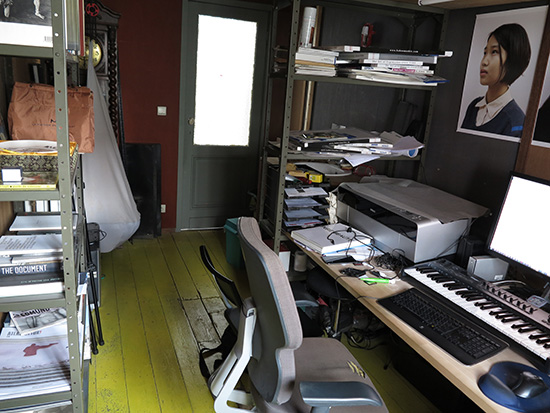 Walker Evans, Amerika, Schirmer, Mosel, 1990
Probably the most influential photographer of all times. His oeuvre is very divergent but his work always combines a deep social concern with an obsessive interest in the medium itself. Besides the obvious social-documentary layer, traces of conceptualism and pop-art 'avant-la-lettre' can be found.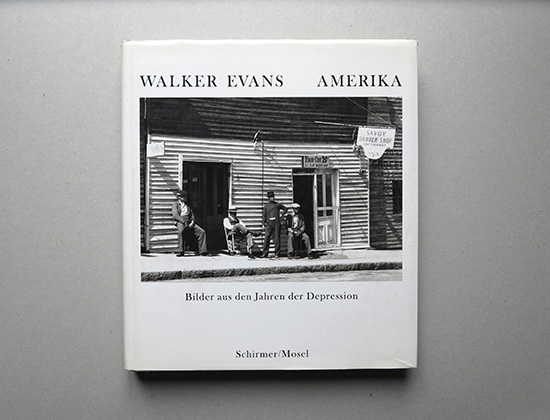 Robert Frank, The Americans, Steidl, 2008
Robert Frank belongs to that group of artists who avoid having a clear destination in the artistic process. Being 'on the road' is the travel goal. Frank is the action painter and the free jazz musician of photography. Always searching, scratching and groping in the dark. Drunk of inability but extremely meaningful.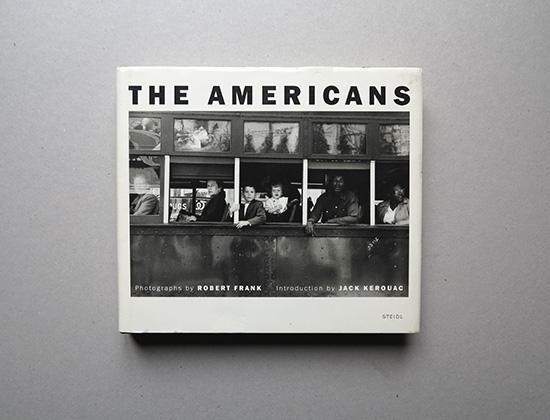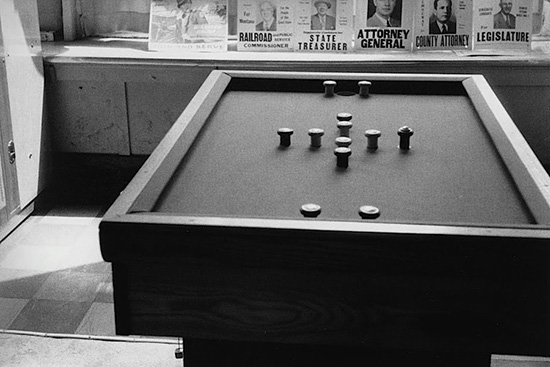 Ed Ruscha, Photographer, Steidl, 2006
Influenced by Walker Evans, the painter Ed Ruscha started photographing in the early sixties while traveling through Europe. He 'fine-tuned' Evans' (premature?) conceptualism by focusing on banality and by making funny serial photographic collections with a 'tongue-in-cheek' (deadpan) attitude. Ruscha, on his turn, had a huge influence on the more 'serious' photographers of 'New Topographics'.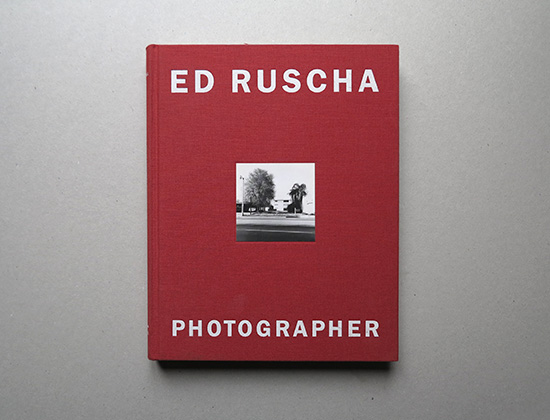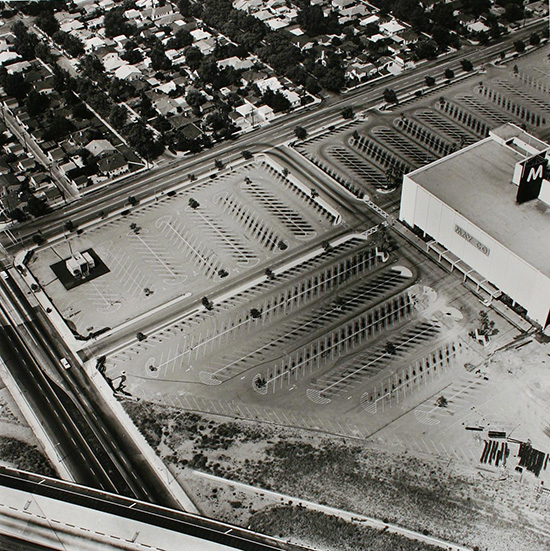 Lee Friedlander, The Museum of Modern Art, Museum of Modern Art, New York, 2005
As autobiographic as Robert Frank, Lee Friedlander looks with lots of skepticism at society through his ironic camera. The tone is not as heavy as in Franks 'sad' photography. With an intelligent sense of humor, Friedlander puts things in perspective. Especially himself.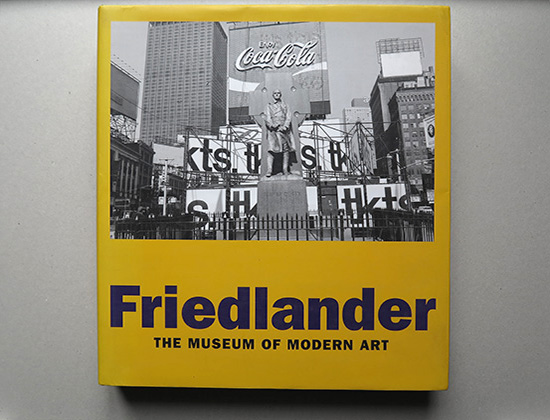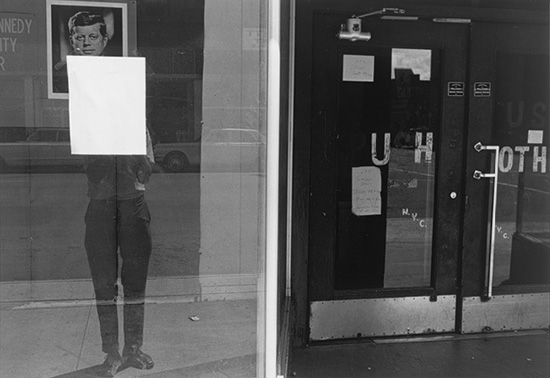 Britt Salvesen and Alison Nordstrom, New Topographics, Steidl, 2009
Working with an almost 19th century documentary attitude, the work of the New Topographics photographers combine a view on contemporary (damaged) landscapes with a rigorous (conceptual?) focus on boring, unspectacular spaces. View camera's replaced 35 mm and the autobiographic gaze made place for seemingly objective observation.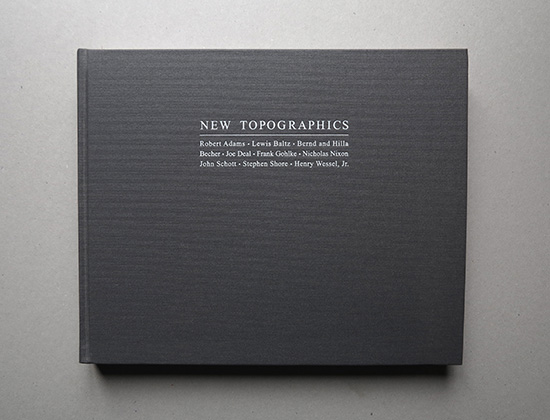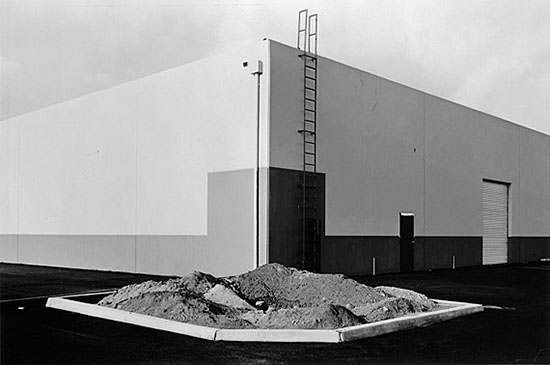 Mike Mandel and Larry Sultan, Evidence, D.A.P., 2003
Again, straight-forward photography and conceptualism come together in this landmark of found footage by Mandel & Sultan. In the seventies they collected thousands of images from police archives, research institutions, fire departments, etc. This work is so important because it is so fundamentally photographic; by lifting these scientific photographs out of their context and by placing them in a new (artistic) context, their meaning completely shifted from evidence to purely visual, cryptic riddles. Like ready-mades.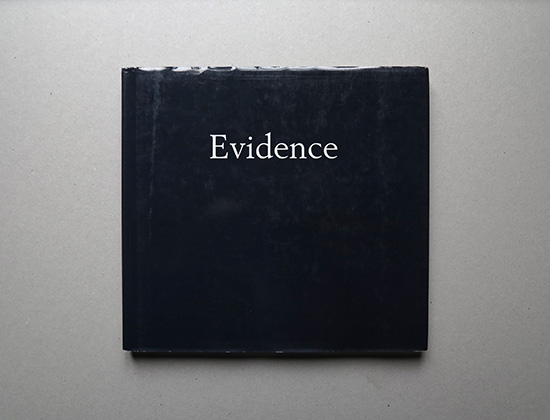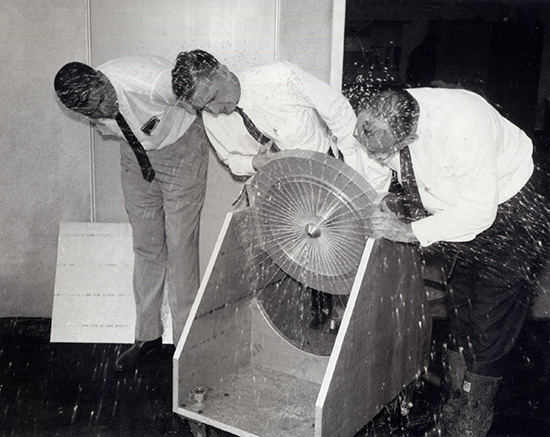 Paul Graham, SteidlMack, 2009
Graham probably is one of the most important innovators of photography after 1980. Instead of – like the humanistic photographers – going to exotic places to tell stories about hidden cultures, photographers like Paul Graham and Martin Parr decided not to go away and stay in England to focus on the local social reality of their country. They were not looking at the other but – through the camera – at their own situation. Graham for instance took images in unemployment waiting rooms (Beyond Caring); he too had no work at the time. Slowly his work became more and more complex (the opposite happened to Parr...) mainly by questioning the medium itself (American Night, A Shimmer of Possibility...).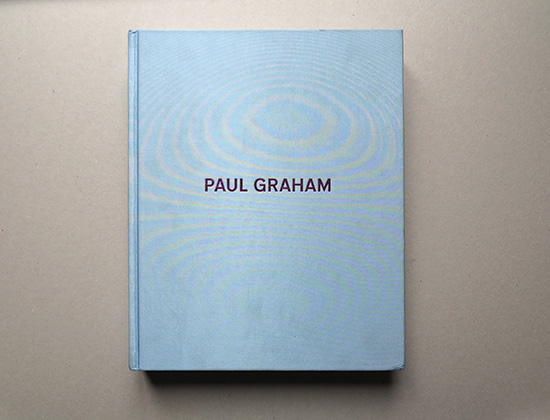 John Baldessari, Rizzoli International Publications, 1990
I can imagine John Baldessari and Lee Friedlander would get along very well. There's a same kind of humor, although they both have extremely different work. Baldessari is most known for his mural photo collages made of found footage he mainly finds in film stills. Baldessari deconstructs the process of meaning by covering parts (for instance with his famous colored dots on faces) or by creating absurd meaning by combining images and by combining images with text. His work is 'die-hard-conceptualism', almost a parody on it and therefore so sharp. You should see him sing Sol LeWitt in 1972!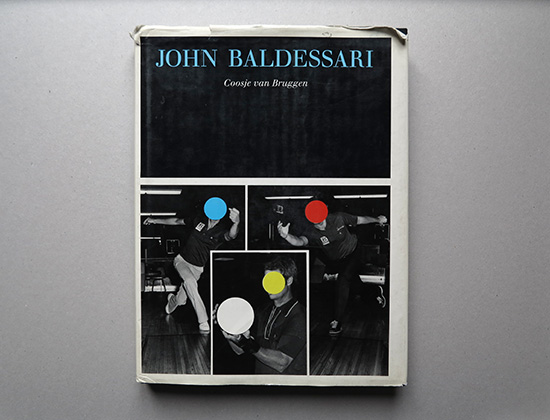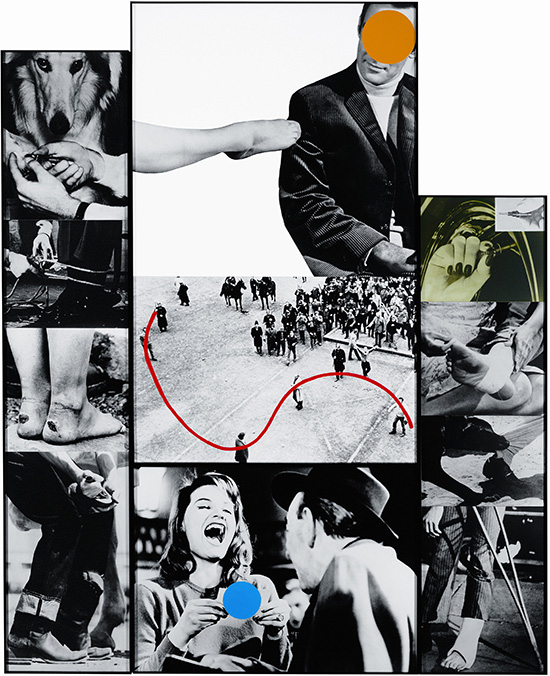 Jeff Wall, Catalogue Raisonné 1978-2004, Steidl, 2005
Jeff Wall's idea of 'letting the moment go' is striking. Of course this is a reaction to Cartier-Bressons 'decisive moment' where form and meaning come together in a sublime moment in (real) time. Wall 'let's the moment go', he's not even carrying a camera. He remembers, recreates and reenacts situations he saw in reality (or his fantasy invented). His huge light boxes refer to classical painting as to cheap advertisement we find in airports or bus stops.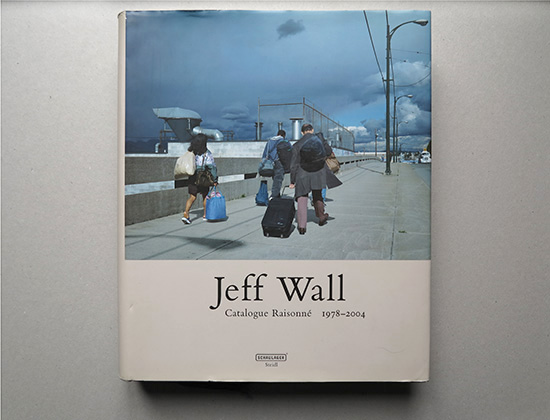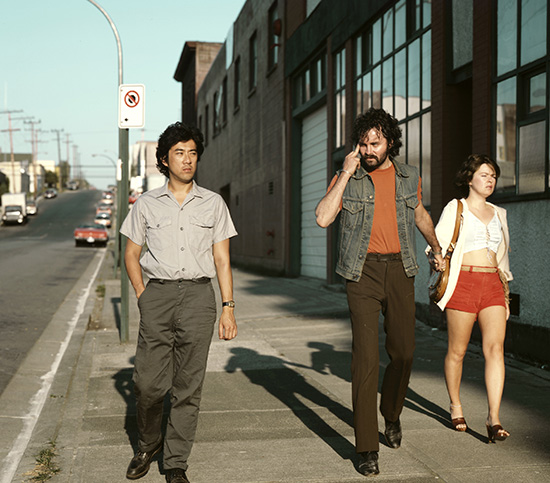 Lynne Cohen, Nothing is Hidden, Steidl, 2012
Lynne is the only artist from this list I knew very well. We became friends in 1993 when I was her assistant during a workshop. We stayed close friends until she died last year in May 2014. Her work often looks like registrations of installation art. But everything we see in her photos comes from the world we live in. She finds these strange places packed with the most crazy artefacts in laboratories, class rooms, spas, ... The simple photographic act becomes a complicated game of meaning and reference. Again humor, absurdity, camera reproduction and conceptualism come together.
My work has always been about psychological, sociological, intellectual and political artifice. This is apparent in the early pictures, but in recent years it is clearer still. I am now more preoccupied by deception, claust ophobia, manipulation and control... I take my work to be social and political but there is no concrete message. Perhaps that is why I feel much closer in spirit to Jacques Tati than to Michel Foucault.
– Lynne Cohen