In this section the 10 favorite photobooks selected and narrated by Gianpaolo Arena, photographer and curator. Publisher of Landscape Stories and editor of the book Undercover in Urbanautica.
For years, coordinating photographic campaigns on the territory, workshops, publishing projects and exhibitions.
From 2013 he has been curator of the project CALAMITA/À, a platform for investigation and research on the territories of the Vajont.
Always curious collector of sound objects and photo books.
Not only the most important books, not only the most innovative. Those that are dearest to us, the ones that we look for the pure pleasure of reading. Those who are among our favorite choices of all time and that most often we remind. Those who opened windows on other cultures, those that describe or create worlds. Those who light up our curiosity and our interest. Those that we continue to look for even though they are dusty, yellowed by time or consumed, The ones that made us fall in love with photography and still continue to seduce us. The ones that we want the most. Tomorrow will of course be others.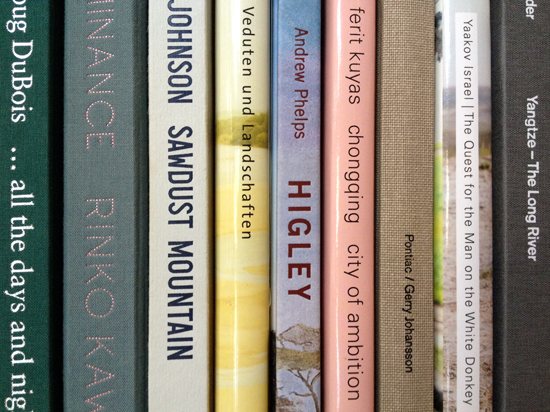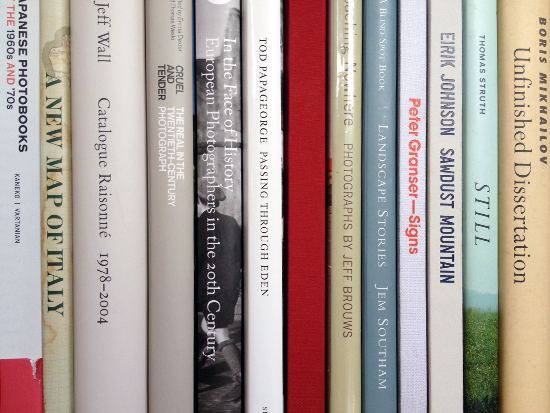 Weegee, Naked City, Hardcover, 1st Edition, 1945. Essential Books, New York.
The joy and the drama of life in a single photograph. Bullets and roses. Arthur Felling. New York, the Naked City. Jules Dassin. Carl Stalling. John Zorn. The Lounge Lizards. The noir. Raymond Chandler. Samuel Fuller. Jack Smith. Mickey Spillane. Harlem, Chinatown, Bowery, The Bronx, Coney Island, Little Italy. Hookers and pimps. The alleys smelling, the slums of wet oil. The Unsane.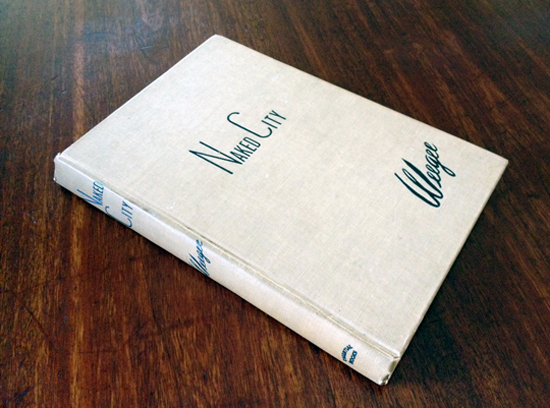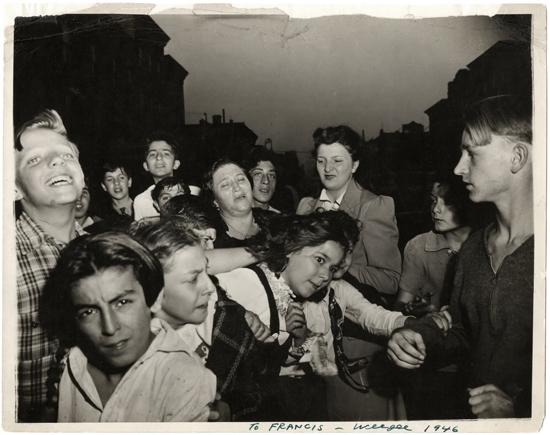 Garry Winogrand, Figments From The Real World, ardcover, 2st Edition, 1988. MoMA, New York.
I was looking for something that would allow me to 'bridge' with the previous book... William Klein, Nan Goldin, but especially this beautiful anthology with an introductory essay by John Szarkowski, which contains wonderful works:
Eisenhower Years, The Street, Women, The Zoo, On the Road, The Sixties, The Fort Worth Fat Stock Show, Rodeo, Airport Unfinished Work... a strong bond with contemporary photography that I love like that of Raymond Meeks and Mark Steinmetz. Representing also the photo in b/w that I love: Walker Evans, August Sander, Emmet Gowin, Robert Adams...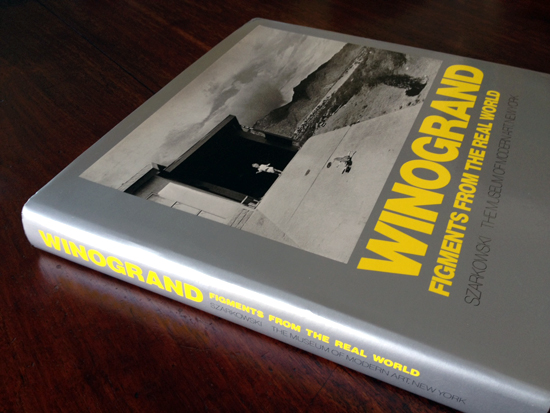 Luigi Ghirri, Voyage dans les images, Hardcover, 1997. En Vues, France.
French edition of Niente di Antico Sotto il Sole with texts by Paolo Costantini, Claude Nori and Giovanni Chiaramonte. About ten years ago with my friend Andrea in France we bought 8 copies to give to friends. Today, to think that in many homes there are books like this one, it fills my heart.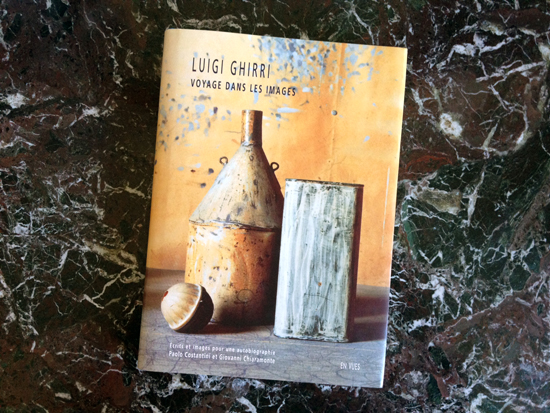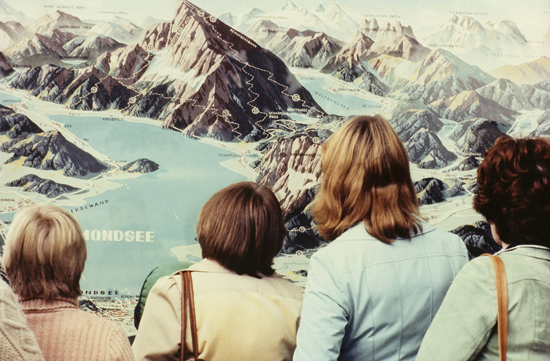 William Eggleston, William Eggleston's Guide, Hardcover, Second edition, 2002. Ed. MoMa, New York.
Why look the photographs of Eggleston makes me feel like the young pianist of the book "The Loser" of Thomas Bernhard in front of the genius of Glenn Gould.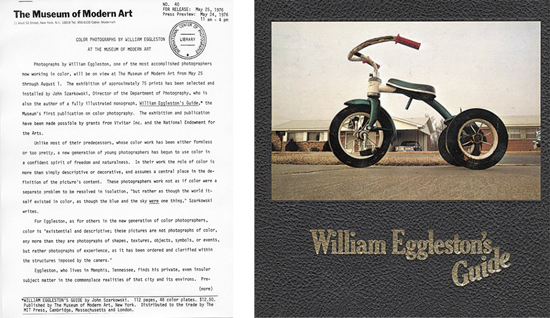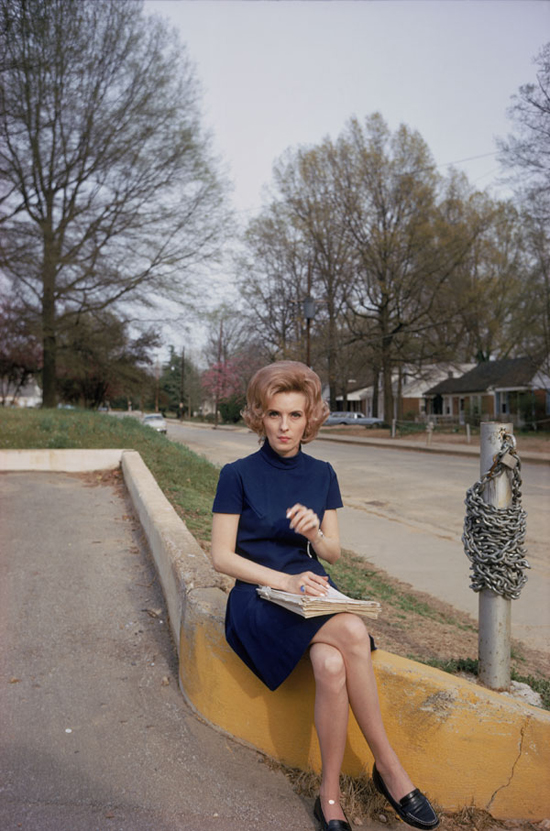 Joel Sternfeld, American Prospects, Hardcover, 2003. D.A.P., North America.
Tales of Ordinary Madness and extraordinary daily life told by one of the masters of American color. Pure genius!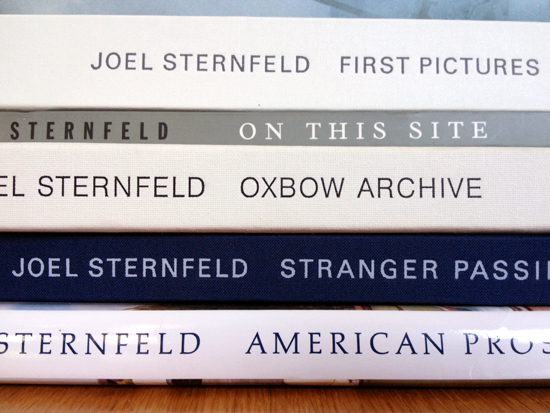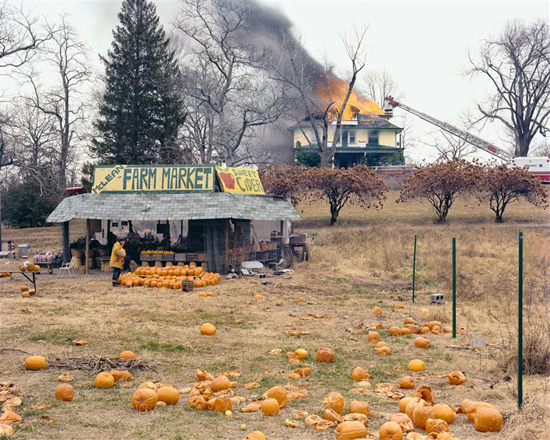 Andrey Tarkovsky, Instant Light, Paperback, 1st Edition, 2006. Thames & Hudson Ltd, London.
Polaroid so simple and beautiful that they take your breath away. The emotion and the ability to read in themselves. The eye and the body of the cinema.
Ishiuchi Miyako, Hiroshima, Softcover, Paperback, 1st Edition, 2008. Shueisha Inc., Tokyo.
Too hard to choose just one among Japanese photographer Nobuyoshi Araki, Naoya Hatakeyama, Eikoh Hosoe, Ihei Kimura, Ikko Narahara, Daido Moryama, Ryuji Miyamoto, Hiroshi Sugimoto, Shomei Tomatsu, Hiroshi Yamazaki, Hiroshi Watanabe, Daisuke Yokota ... about this book, however, I return cyclically.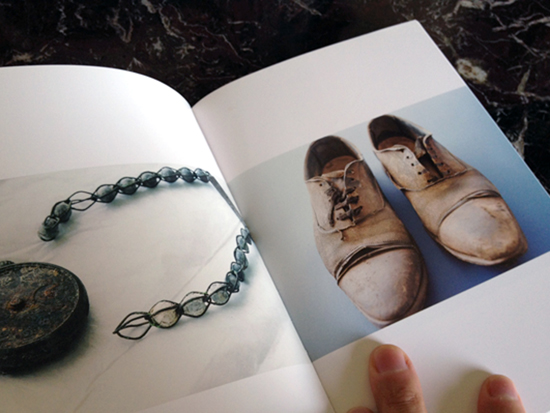 Jem Southam, Landscape Stories, Hardcover, 1st Edition, 2005. Princeton Architectural Press, New York.
You might be wondering how it is called the magazine you are looking at...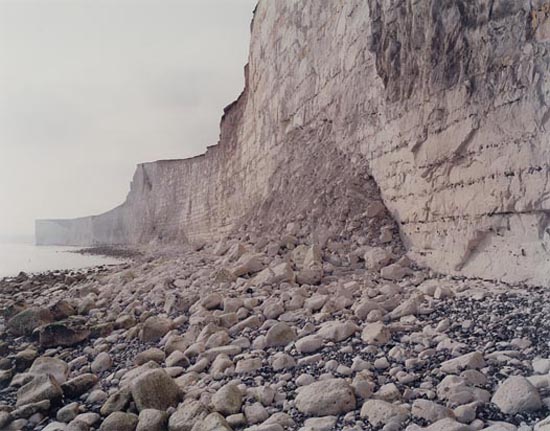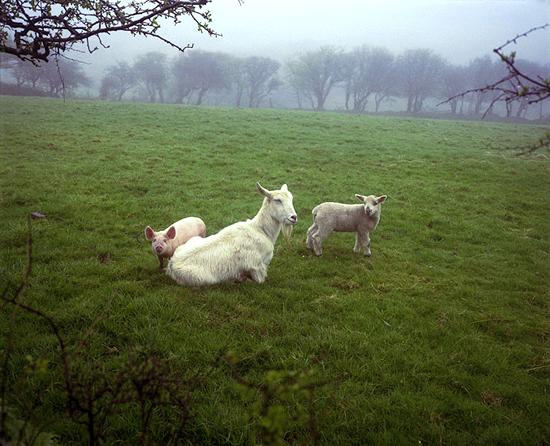 Cuny Janssen, Macedonia - Portrait & Landscape, Hardcover, 1st Edition, 2004. Ed. Schaden.
Extraordinary collection of landscapes done in Macedonia and delicate portraits. Attractive graphics and extreme attention to detail. His publishing projects are small and valuable items to collect.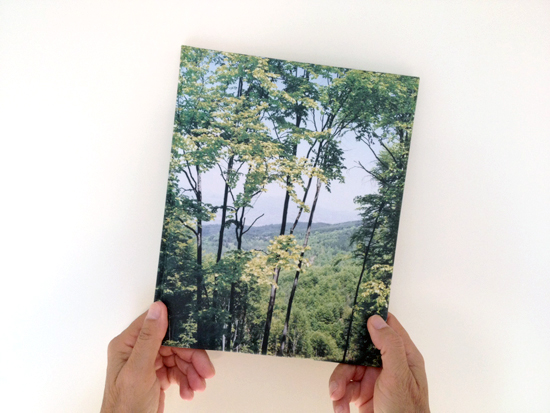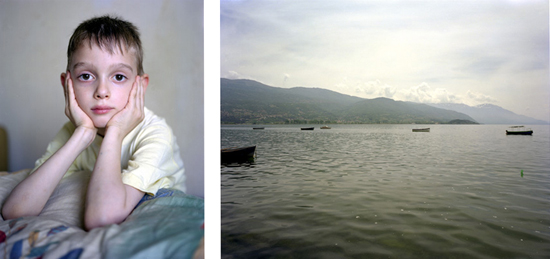 Christian Patterson, Redheaded Peckerwood, Hardcover, 1st Edition, 2011. Ed. Mack, London.
The American author in his second monograph alternates his photographs from file, past and present, fiction and reality. A sort of disturbing criminal dossier, conceptual and visual, on the trail of the tragic events of a couple of teenagers in a hopeless journey into the depths. Bonnie & Clide noir. The heavy landscape of Nebraska. With the car that eats miles and the car radio that plays the Crypt Records albums.