In this section the 10 favorite photobooks selected and narrated by Max Pam, photographer.
For the past 40 years Pam has been interpreting his experience through a unique mix of photography and autobiography. Although he has been recognized foremost as a photographer of the process of travel, less attention has been given to the structures and techniques of his work.
In the up-front photographic aspect of his work he combines an interest in a certain kind of representation – the snapshot and the pseudo-documentary "decisive moment" – with other modes of documentation that can include images of small mementos, drawings and written diaristic accounts.
Like Japanese photographer Araki Noboyoshi, Pam's autobiography- through-imagery is excessive, sometimes provocative and often fascinated an abject glamour. Yet in Pam's work there remains, distinguishing his work from much photography in the contemporary art world, a constant sensitivity to the face-to-face encounter. His books Going East and Ramadan In Yemen are included in Phaidon's History of the Photobook Vol 2 in 2006 and Volume 3 in 2013. His prints are in national and private collections in Australia, France, Great Britain Italy and Japan. Some of the published books on Max Pam's work include: "Max Pam" (1999), "Ethiopia" (1999), "Indian Ocean Journals" (2000).
But it was the first one Going East: Twenty Years of Asian Photography (1992) that won the most prestigious European book award, French "Prix du livre". His book "Atlas Monographs" (2009) won the International Photo Book Prize at Photoespana in Madrid in 2010.
His most recent book is "Supertourist" publ 2013, Editions Bessard, Paris.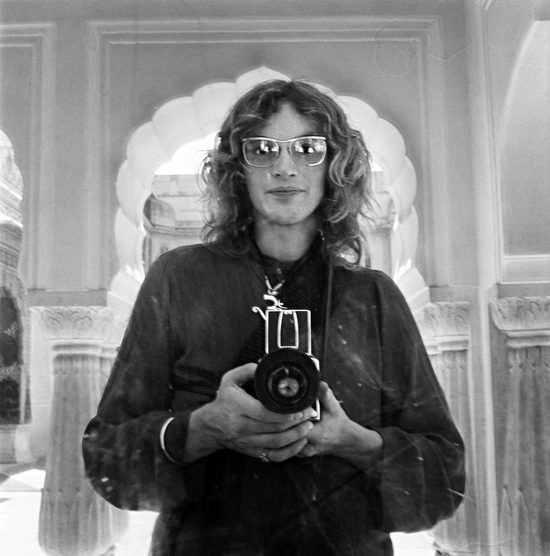 Not just the most important books, not only the most innovative. But those that are special to us, the ones that we seek for the pure pleasure of reading. Books that are among our favorite choices of all time, the books we never forget. Revelatory books that opened windows on other cultures. Volumes that describe or create worlds or light up our curiosity and our interest. Tomes that we continue to look for even though they are dusty, yellowed by time or consumed. The books that made us fall in love with photography and still continue to seduce us. The ones that we want the most. Tomorrow of course there will always be others.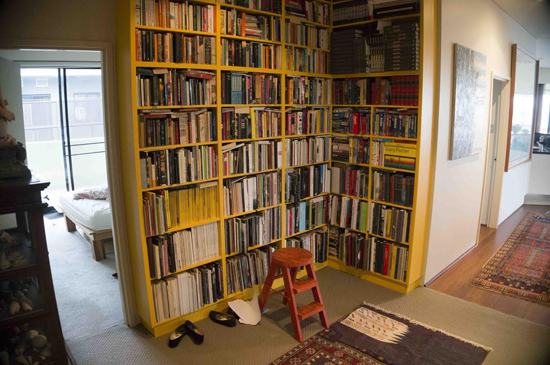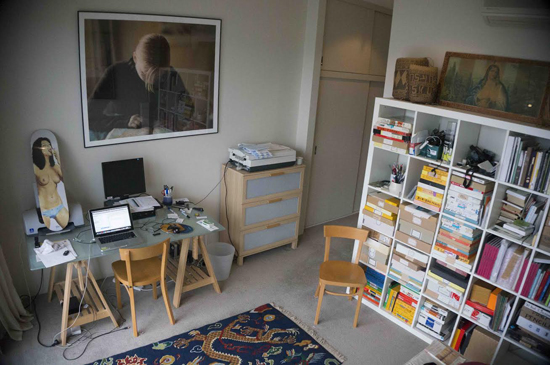 Edward Weston, The Daybooks of Edward Weston, edited by Nancy Newhall. NY: Horizon Press, 1961–1964. 2 vols.
I never owned this book. It was recommended to me by my photo lecturer Roslyn Banish, at art school in London 1971. All that year I had it out on permanent loan from the library. This book captured my imagination totally. The way he lived his life in Mexico City (1923-27) is all carefully written up in his Mexican Daybook. He articulates his emotional and creative struggles in a direct and engaging manner. There was plenty to write about. He hung out with the radical political left and the creative bohemian beau monde of the period including Frida Khalo and Diego Rivera. This was the first photographer on photography I had ever read. Above all his uncompromising attitude about life and his art and how the two were inseparable inspired me to travel the same road.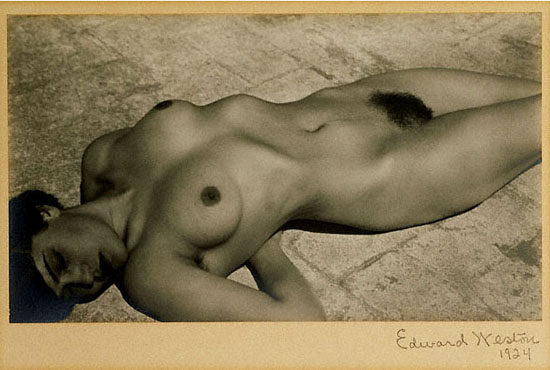 Bill Brandt, Perspective of Nudes, Hardcover – January 1, 1961
One of the most singularly inspiring books in my library. I saw his nudes first at His retrospective exhibition at The Hayward Gallery in London in 1970. It was love at first sight. Nobody photographs the naked female form with such verve, with such science fiction intensity.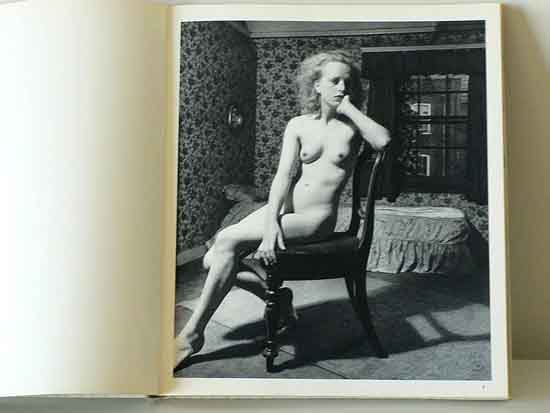 Diane Arbus, Camera Magazine, 1971
Although I own Revelation, the definitive work on Diane Arbus to date. I don't own the issue of Camera Magazine in which I first saw her work. This tectonic epiphany happened for me in the art school library. Put simply I cracked open the mag, leafed through it, hit the special article on her work and was never the same creative entity from there on after. Before that moment I sort of felt I knew what photography could achieve, immediately after I knew totally how photography could function in its most stripped back primal power as a mode of both art and communication.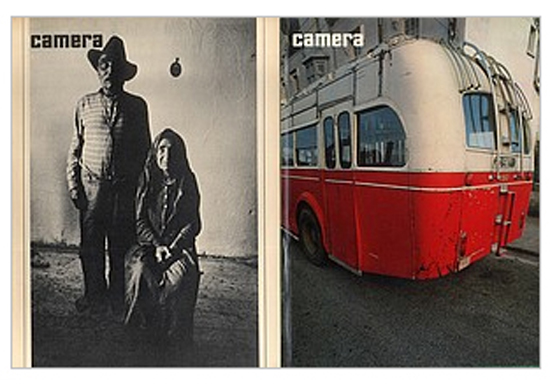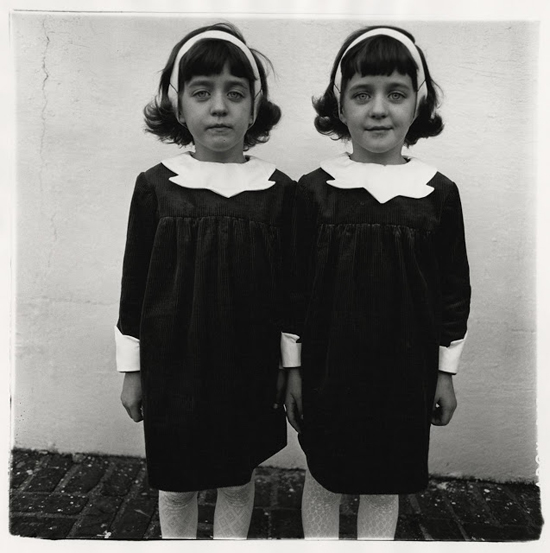 E.J. Bellocq, Storyville Portraits Hardcover, June 1, 1970 by Lee Friedlander (Author), John Szarkowski (Author) MOMA
I owned this Storyville Portraits for little under a year in 1974. I loaned it to a so called friend and never got it back. Let this be a salient lesson on handing out the currency of your library. This book and its powerful portrayal of the naked sometimes fetishized bodies of sex worker females as commissioning customers is totally unique. It encouraged me to use the same collaborative system of artist and model not just in depicting the naked female form but to also take his approach to all my figurative work ie consultation and environment as being the crucial signifiers of meaning.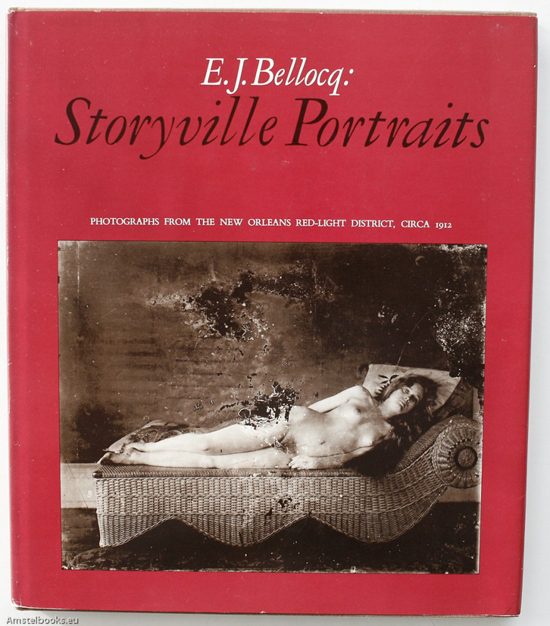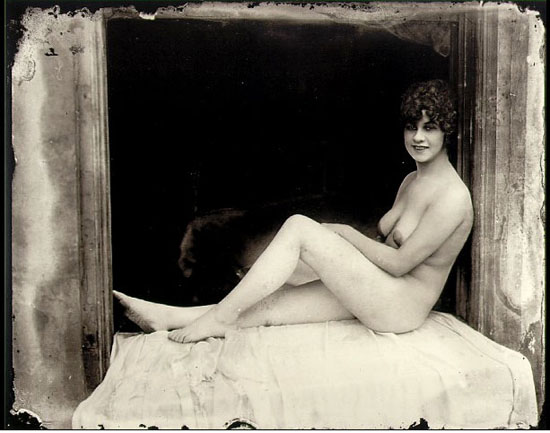 Bernard Plossu, Le Voyage Mexicain 1965-1966, Paris, Contrejour, 1979. In-8 broché de 71p renfermant 53 photographies. Préface de Denis Roche. Édition Originale.
The French photographer Bernard Plossu was 20 when he hit the road for the attractive otherness of beat generation Mexico 1965-66. In this classic tome of freedom south of the border Bernard manages to deliver the process of ways of escape in totally unique and uncanny visual poetics. Every time I return to this book full of soul I feel that I have listened to the lyrics of 1000 love songs of the road trip movie. Little wonder that some 50 years later Bernard Plossu is still an absolute master of reduction in the process of his still unfolding photo production.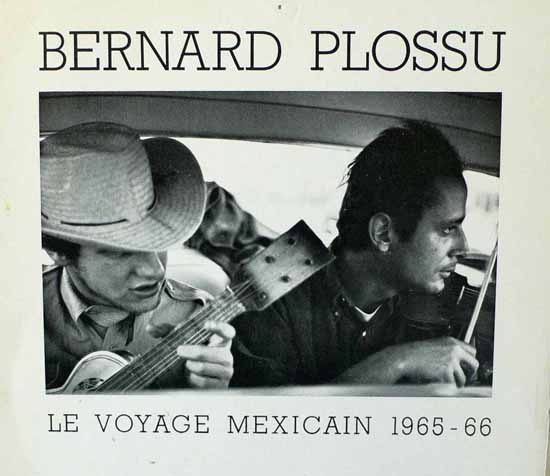 Ed Rusha, Twentysix Gasoline Stations, Published in April 1963[1] on his own imprint National Excelsior Press,[2]
Twenty-Six Gasoline Stations impressed me when I first saw it forty years ago. It really made clear to me how a scripted photographic series of seemingly insignificant things, simply laid out and presented in a self published book form, could stay with me as an inspiration for years. One photo of a gas station shot in the style of a real estate agent on sleeping pills is quite unremarkable. Twenty-six gas stations shot in exactly the same way and catalogued in a slim volume becomes an act of genius. The book was first published as an edition of 400 in 1963 and is considered by aficionados to be the very first artist's book and, I would add, arguably still the best.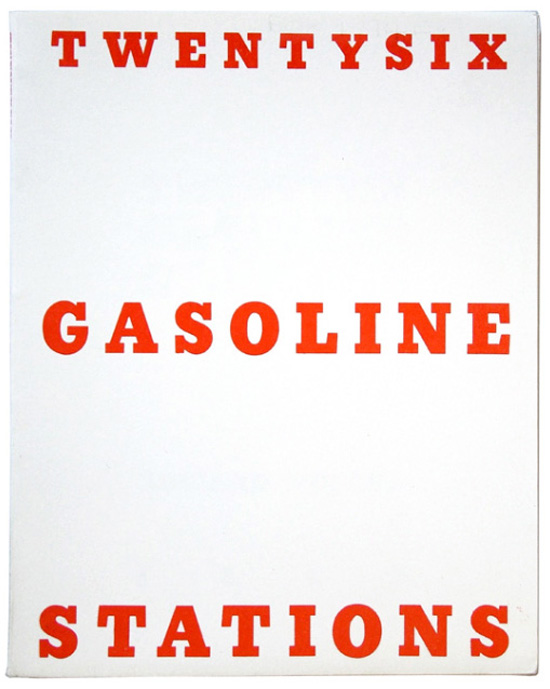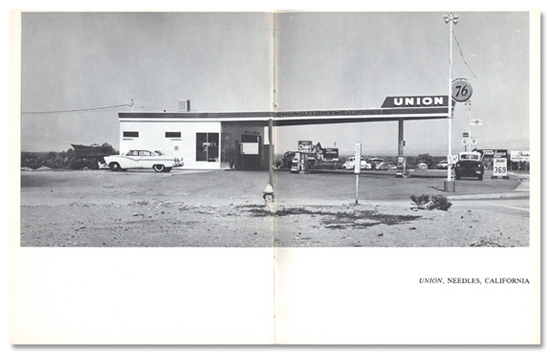 Tadayuki Kawahito, Portraits, the people of Varanasi, Curieux-do Tokyo, 1975
This book is super important to me. Some times it's not necessarily about the transformative quality of the photo production found within a book, its more a matter of timing. I discovered this book on the shelves of the Maruzen Book Store in Kobe Japan, in 1976. For a few years I had walked away from my first love affair with the Hasselblad camera. Foolishly I felt I should shoot 35mm format to be taken seriously. Kawahito's book changed all that. The book is full of beautiful black and white portraits from one of the most sacred cities in India, so resolutely a work of 6×6 cool, talent and culture. That very week, back in Tokyo, I went to the Yodabashi Camera Store and bought a Bronica Zenza 6×6 camera and hung up the 35mm Olympus OM 1 forever. Thanks to this book I got my religion back. Two months later I was back in India totally inspired.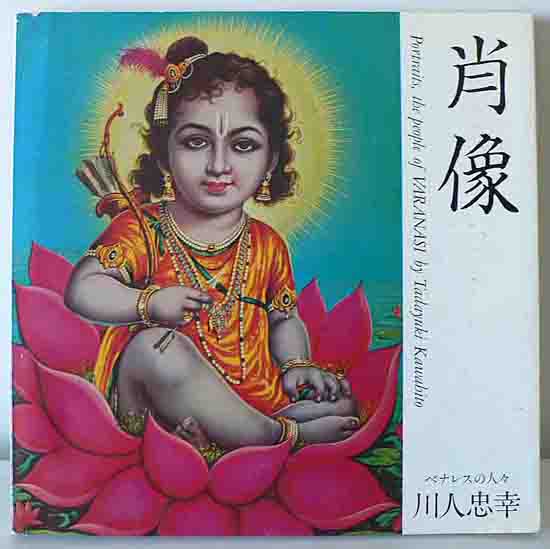 Jonathan Cape, Pagan Innocence: K. F. Wong, London, 1960
KF Wong's work on Borneo and in particular the Iban people delivered a perfect structure for me on how to crack the code on this jungle paradise of Iban Dyak cultures. This was very important given that we lived in Borneo, in a little town called Kuala Belait for four years, 1979-83. Ultimately it didn't help me, I spent a lot of time with the Ibans, I loved them and I felt for them and how they were being totally screwed by the Malaysian Government and the logging industry. Unfortunately I have little to show in terms of my time with them. I was going through a sweet fuck all period with my work. KF who lived in Kuching Sarawak, was very big in the amateur photo-club scene of South East Asia, lots of gongs, gold medals and diplomas attached to his name. By the time I caught up with his work he had swapped out of his classic black and white period of the 1950's when all the beautiful fill-flash photogravure work enclosed in this book was shot. By the 1970's his taste had been hijacked by the long lens toting camera zombie set, hell bent on valorising the excruciating Kodachrome cliché, tits, palm trees and the perfect sunset.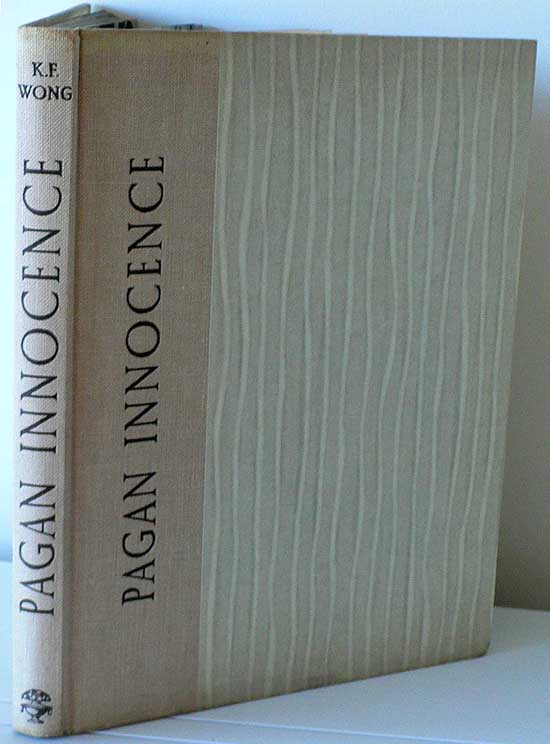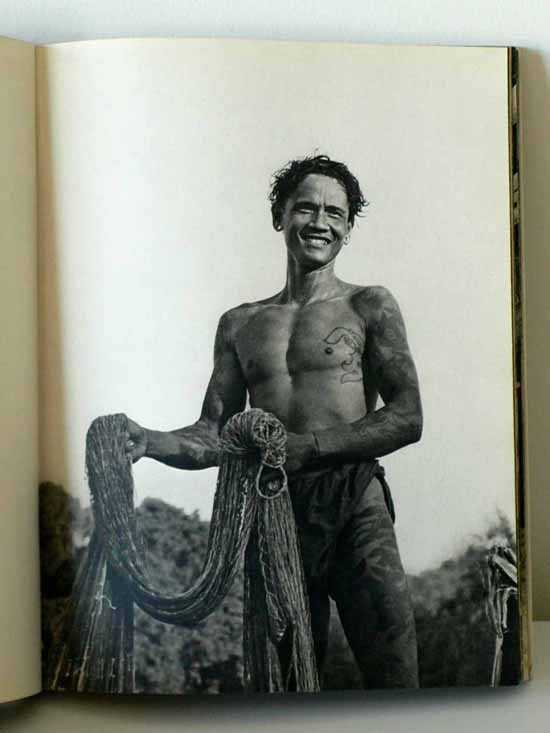 Allen Ginsberg, Indian Journal, City Light Books, San Francisco, 1970
The photography in this book is interesting enough. But it's more about the writing. That stream of consciousness form of reporting from the street and reflecting from the cheap hotel room encouraged me to write more and more into my own journals. Ginzburg is such an important figure in modernist American literature but also in where he positioned himself as one of the heroes of the new emerging youth culture who were hell bent on working outside the industrial paradigm. Ginzburg also left the Beatnik era, of which he was one of the defining players, behind with this trip to India. He traveled through the subcontinent with his lover, the poet Peter Orlovsky. They both adopted the dress of main street India, the Kurta and Pyjama, grew their hair long as did many Indian males, took copius quantities of drugs, wore meditation beads, involved themselves with the metaphysical life of India. This was 1964 and these two artists almost single handedly defined the start of the brief but sweet Hippy Era.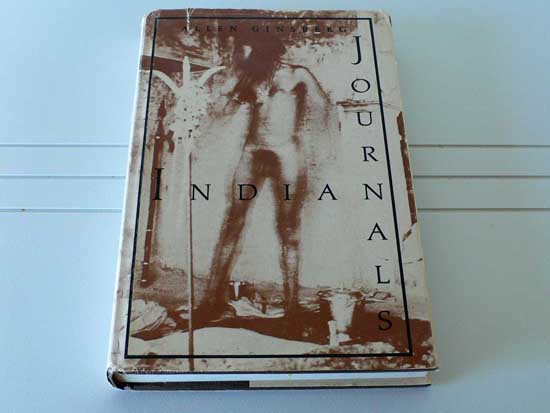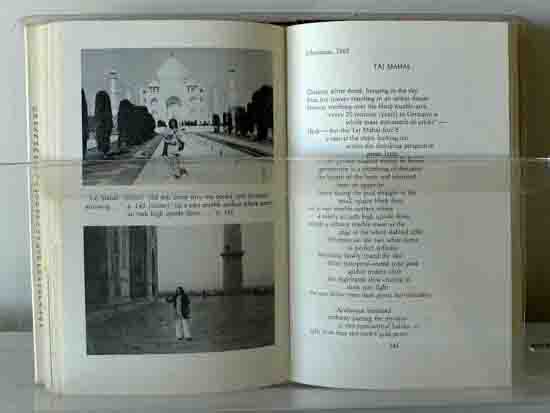 Tadanori Yokoo, The Complete (Japanese Edition), Barron's, 1977
I bought this book at a time when I was completely obsessed with Japanese stuff: culture, food, sake, photography, cinema and book design. Designers don't come much better than Tadanori Yokoo. Such seemingly dense yet effortless drawing and illustration skills he exhibits through this book are also of a particularly impressive kind of Japanese style he virtually pioneered. He is constantly quoting the Ukiyo-e woodblock printing tradition of the past, manga comic narratives and post ww2 Japanese Cinema. His illustration and design skills encouraged me to try it out. I mean I simply don't have one millemetre of his talent but I got the impression from the subtext of this book that its not about talent in the real sense, more about flexing marks on paper to emotion and obsession and how one drawing powered by these issues can say something that simply cannot be described by the act of photography or writing.