In this section the 10 favorite photobooks selected and narrated by Pino Musi, photographer (Salerno, 1958). Pino Musi was born in 1958 in Salerno. He lives and works in Milan and Paris. He approached photography at the age of fourteen, when he begins to learn the self taught technique of black and white. The fascination for the dark room, as well as the continuous visits - at least until the mid-eighties - the "cellars" that housed the experimental avant-garde theater, deeply mark his research, linguistically and conceptually. Over time, his work intersects with many areas of interest, from anthropology to architecture, from archeology to industrial production. Fundamental meetings were held with the director Jerzy Grotowski and the Swiss architect Mario Botta, with whom he carried on for years a close collaboration. Characterized by the insistent experimentation with form, never an end in itself, but consistent with a rigorous plan, Pino Musi's research has a privileged mode of expression in the production of books, especially art books, receiving international recognition.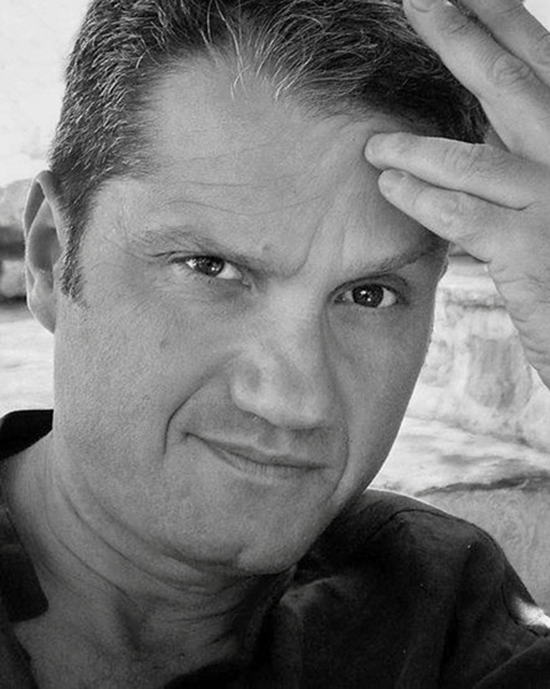 Not only the most important books, not only the most innovative. Those that are dearest to us, the ones that we look for the pure pleasure of reading. Those who are among our favorite choices of all time and that most often we remind. Those who opened windows on other cultures, those that describe or create worlds. Those who light up our curiosity and our interest. Those that we continue to look for even though they are dusty, yellowed by time or consumed, The ones that made us fall in love with photography and still continue to seduce us. The ones that we want the most. Tomorrow will of course be others.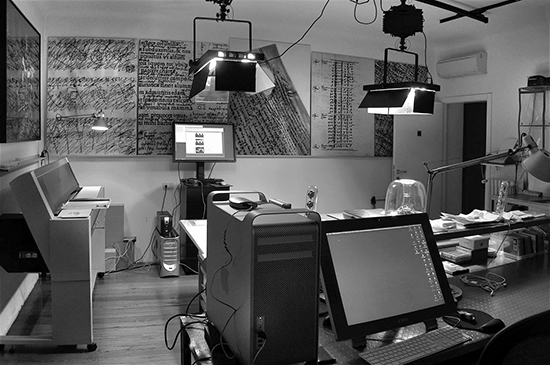 I have been always thinking, since I started taking pictures, that nourish myself with the imagination of others was a great gift of life, in the broadest sense. So what could be the easiest way to establish a direct contact with this imagery? To select and purchase books. Photography books of course, or even books where the photography is in dialogue with other languages, to built a warm place between pages where there were suggestions to develop my selective skill of vision, where I could absorb energy to the work of photographer that I was maturing. So I immediately gave me a set of rules to define the choices in my library: first of all books should have strong content, though not always easily shareble. They would decant the forms of photography with unexpected references, would have to bring out the author's work without celebrating it with pedantery. They should have preferably not to be catalogs with progressive accumulation of images, but short circuits of scripture. They should have been printed and manufactured in a workmanlike manner. In the branches of my library to select ten books is extremely difficult, perhaps unfair. I decided, therefore, also not to complicate my life, to give way to a totally instinctual act of love: to choose the top ten that resurface in my memory and return on each with a brief accompanying text.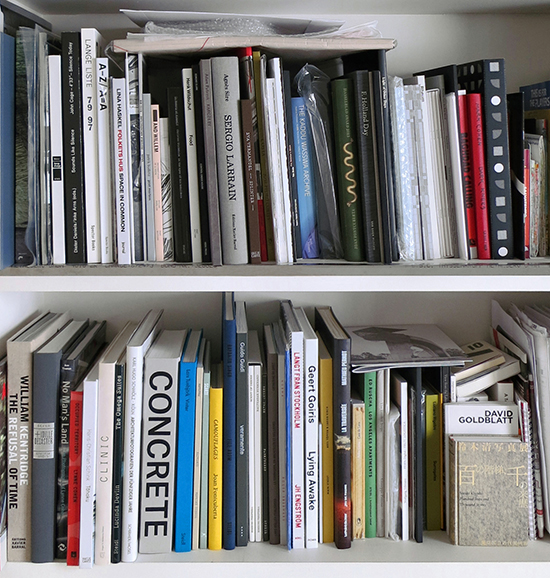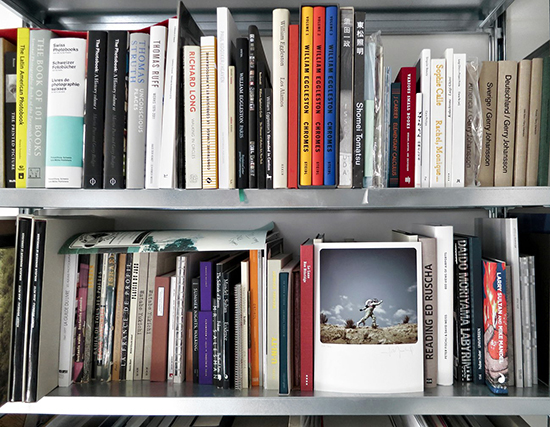 Vladimir Hipman - Prace Je Ziva, Prague Ceská Grafická Unie A. S., 1945
Hipman is a great talent and an author with considerable technical skill. He realizes this important monograph about Czech industry in the aftermath of World War II. Unfortunately he disappears soon after because of a political purge. Hipman pays homage to the work of man through views of factories, steel structures, storage of raw materials, portraits of workmen. He does it without falling into an easy celebratory rhetoric. This book is dear to me: it was hard to obtain it after searching for a long time. In the nineties I had a real passion for books printed in heliogravure (technique widely used until the seventies, marked by a great materiality of ink and a depth of blacks never reached later in the printing of photo books). So I began to put myself in search of the ones I thought were most interesting.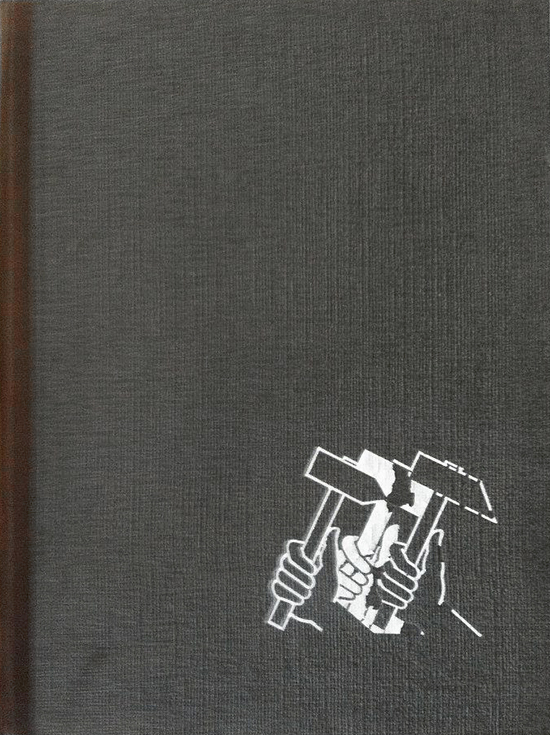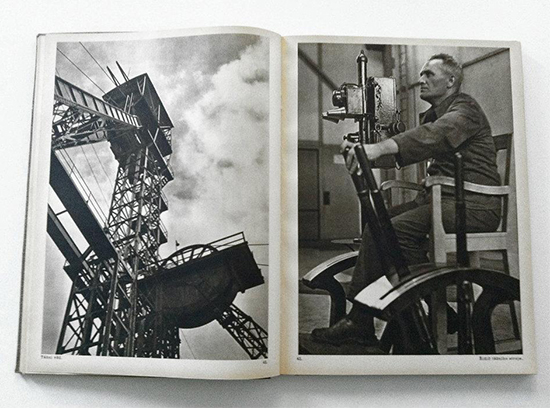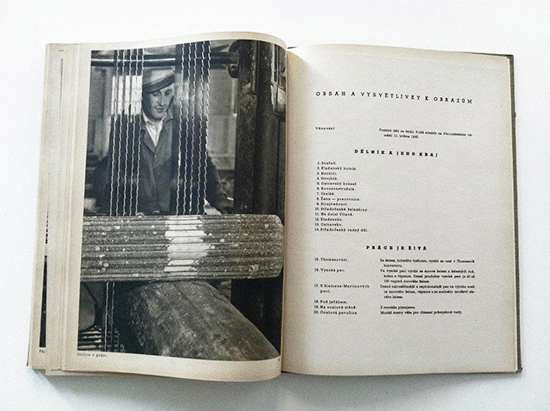 Paul Strand/Claude Roy - La France de Profil, La Guilde du Livre, 1952
Book on French countryside with photographs by Strand of 1950-1951, created together with writer Claude Roy, beautifully printed in heliogravure. Strand promoted an idea of photography that is a unified whole, without mediation, without gimmicks, direct. In 1940 he said to his students: When you put a photo on a wall, or it works as a whole or not at all. Every excuse, every argument, every scaffold that is created around compromises it further. It become a fundamental concept in all of my work as a photographer. The book is interesting for the way it integrates text and images in a game of subtle counterpoint graphics and references of sense. The text never becomes the caption of the picture and vice versa. The next thing that struck me as odd and intriguing of this work is that, despite the declaration of intent of the authors, especially Roy, to reject an approach vis à vis of the reality, the images of Strand continue to be strictly icastiche, resuming the approach, dear to the great American photographer, of the frontal portrait.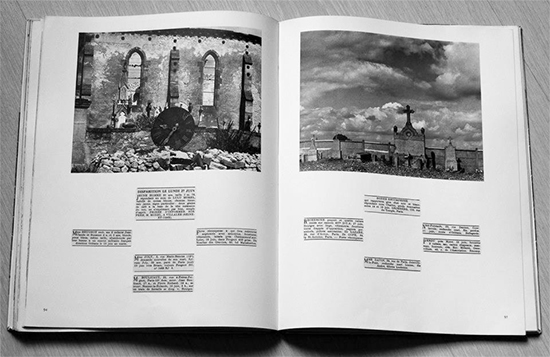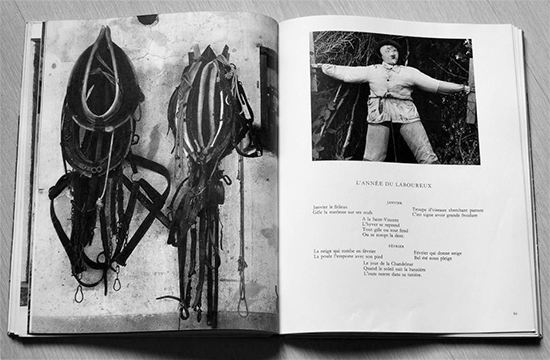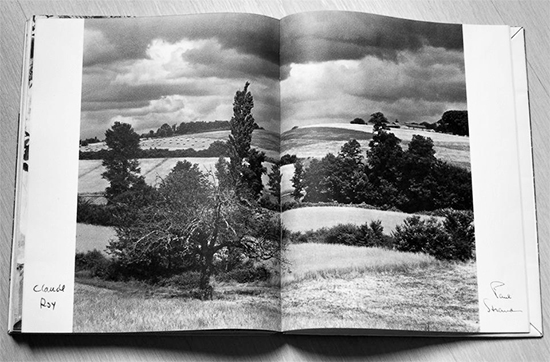 Sherwood Anderson/Art Sinsabaugh, 6 Mid-American Chants by Sherwood Anderson - 11 Midwest Photographs by Art Sinsabaugh, The Nantahala Foundation, Highlands, North Carolina. Jonathan Williams Publisher, 1964
Published in 1964, this is the first book of Art Sinsabaugh, created and curated by Jonathan Williams under the imprint of his Jargon Society. Williams was known for the beauty, style and uniqueness of his publications. The "Songs" of Anderson portray the rural landscape of the Midwest as a place of communion, a refuge from the oppression of the city, as an environment full of memories and mysteries. Art Sinsabaugh gave specific visual form to the literary images of Anderson, but with his photographic writing added a new element: a horizontal expansion of the frame which made the landscape even more poignant. Sinsabaugh worked with a Large Format Camera 12×20 inch., cutting the negative into a format more narrow and long. The final images at the same time they are very large and very small, long and thin. A line multiplied indefinitely, full of minute details in the boundary between the horizontal and the vertical.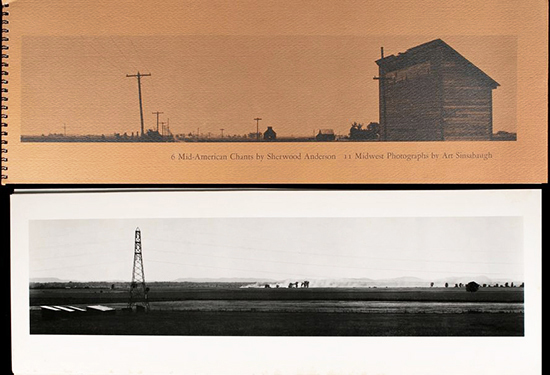 Yutaka Takanashi, Toshi-e (Toward the City), 1974
Yutaka Takanashi, born in Tokyo, studied photography at Nihon University. After a great success as a commercial photographer, he became co-founder of the group Provoke. In 1974 he published this first book, with the help of the great Kohei Sugiura, perhaps the most important Japanese graphic of those years. By many experts and rightly so, in my opinion, "Toshi-e" is considered as one of the best photo books of all time. Those who are familiar with the history of Japanese photo books are fully aware of the fact that this was one of the most important books have emerged from the Provoke movement. It is the book that worked out the post nuclear disaster experienced by Japan in the more visionary and dramatic way. Another masterpiece in heliogravure, the book (divided into two separate blocks, one larger and one smaller) and often uses about various photographs repeated several times to make the dusty atmosphere even more obsessive and oppressive. The visual pollution with which Takanashi envelops his city. When browsing the pages of "Toshi-e" you realize that, even though it was published many years ago, his writing is still alive and present. Just like any classic is never dated. Book impossible to be found, I managed with difficulty to obtain it in very good condition only after years of research.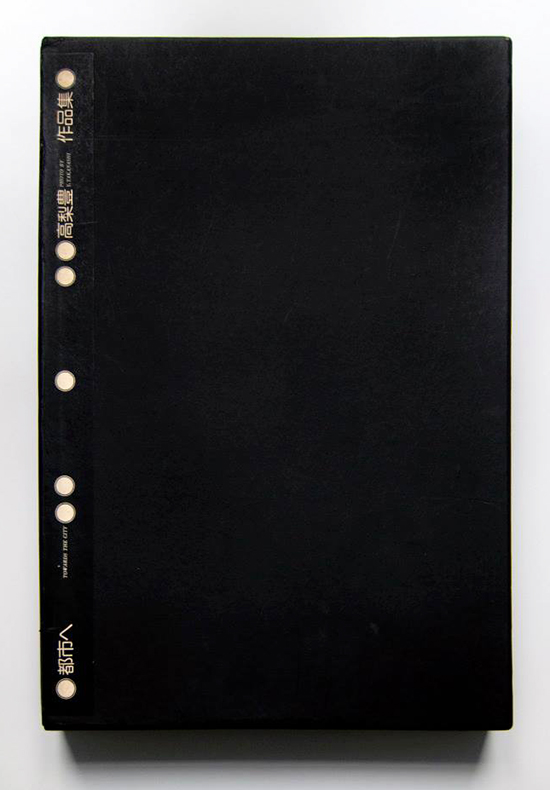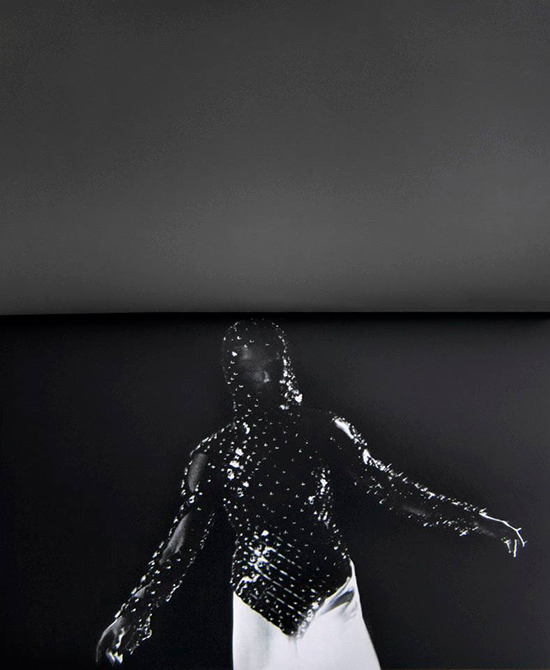 Larry Sultan/Mike Mandel, Evidence, artist book (1977) and reissue DAP (2003)
It is a collection of selected images from the archives of public and private institutions, corporations and American agencies. All photos are re-contextualized in a book by Mike Mandel and Larry Sultan. Fundamental basis, in those years, for a new conceptual practice of photography. The book attempts, failing that, a form of displacement from the dogma that every photograph must have a paternity and must be within a narrative understandable and reassuring path. The photos, in their original intent, were made and used to document specific situations related to industrial activities, to scientific experiments or something else. In the new syntax visual installation by Larry Sultan and Mike Mandel the same images are completely out of its original context, not "showing" virtually nothing outside of the riddle put into play by the two American artists. This trend is clearly expressed by a sequence that is limited to structure the images on a visual basis asymmetric, making each photograph the most indipendent. The conceptual grace of this work is amazing and served as input for a variety of artists who worked in the same direction in the following years, not always with the results of particular importance.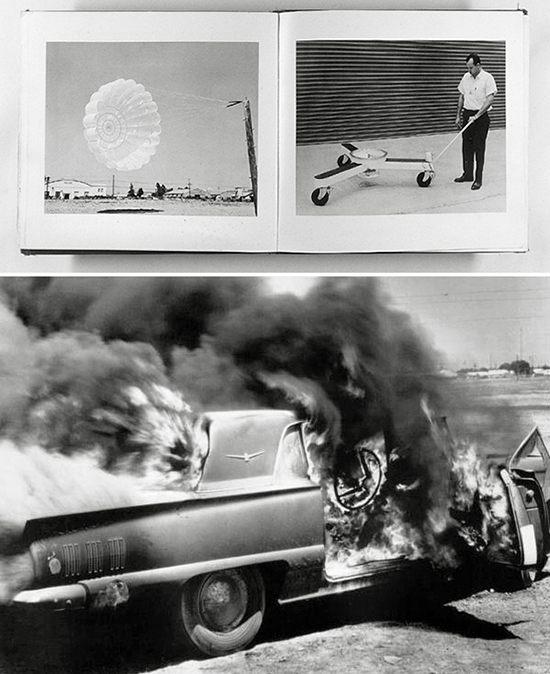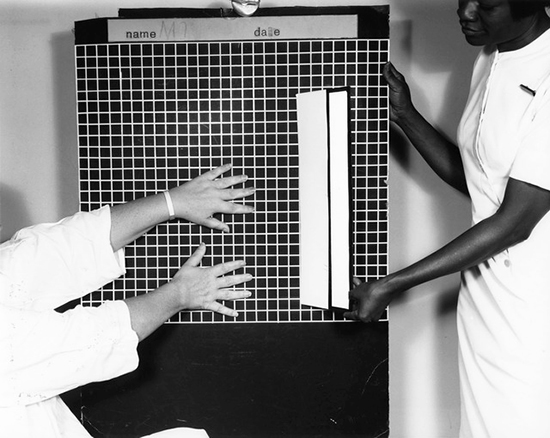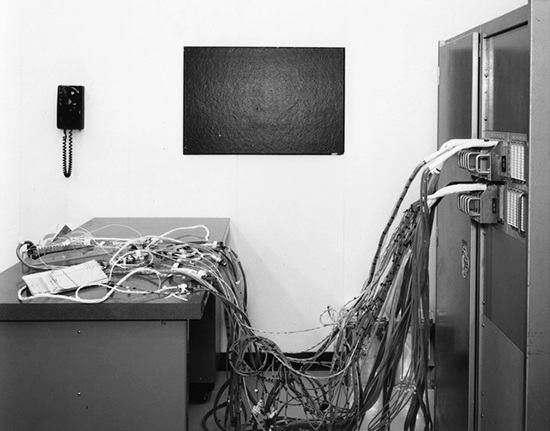 Nicholas Nixon, The entire corpus of all his books
Nicholas Nixon is know for The Brown Sisters,a project started almost thirty years ago, in which Nixon photographed every year, his wife and his three sisters. The series is absolutely simple and familiar, and testifies the affection for his loved ones, but also the art and the honesty of the American photographer. Nixon challenges the viewer to recognize the changes wrought by growing. Without ever stooping in a rhetoric statementof family values, joyfully puts emphasis on the lasting bonds. Author much more complex than the series of the Brown sisters infers, the photographer uses a Large Format Camera 11×14 inch. for the realization of his images, using it with the same freshness with which we use a small-format camera. A technique developed with the help of a wise use of strobes. All of his books, though not exceptional, unfortunately, from the point of view of the mise en page, are extraordinary pieces of his imagination and a clear example of his originality of expression and of his mastery. Action photographers look for the decisive moment, Nixon looks for decisive interaction. Nixon's photography makes constant reference to a universal need for companionship, men and women show their vulnerability and the desire to meet. His recent photographs are very close to the subject: Nixon bravely becomes an actor, part of a physical relationship, an act of love. In all his work there is the pietas towards each other, but also to himself. Shooting people the author often tends to omit the faces opting instead for the views of torsos, arms, hands, legs and feet, but never leaving the viewer with the sense that his subjects are coldly dissected.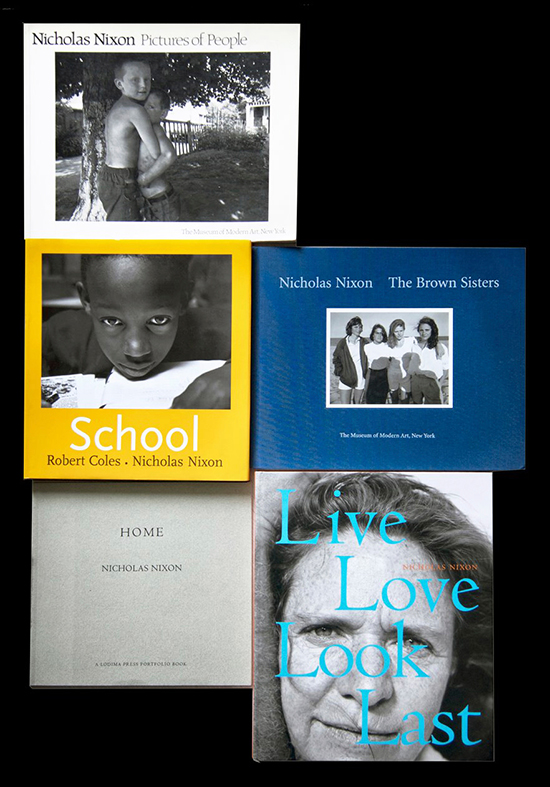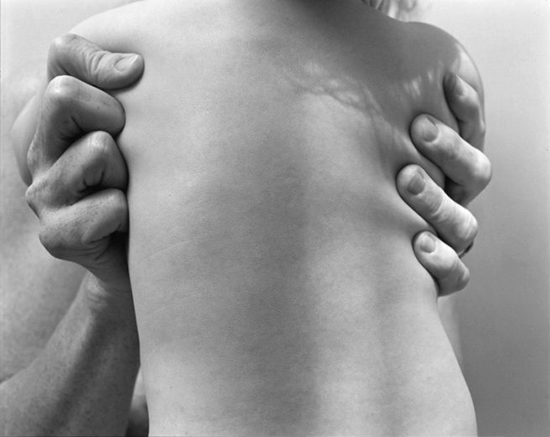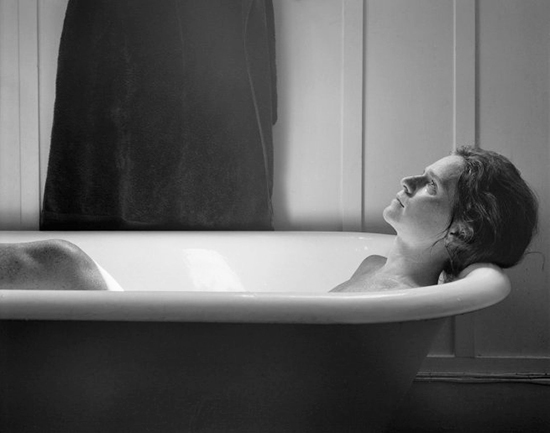 Hiroshi Sugimoto, Theaters (Special Edition), Sonnabend Sundell Editions and eyestorm, 2000
Sugimoto's known book on the series of theaters and drive-in. Divinely designed by Takaaki Matsumoto, the images were scanned and separated into a "quadratone" by Robert J. Hennessey, one of the giants of prepress and then printed by Meridian Printing in Rhode Island. In addition, the volume is accompanied by an original photogravure printed by another great master: Jon Goodman. All packed in boites seamless aluminum. A minimalist masterpiece, which returns with a very high quality of construction all the expressive nuances of the Sugimoto's universe.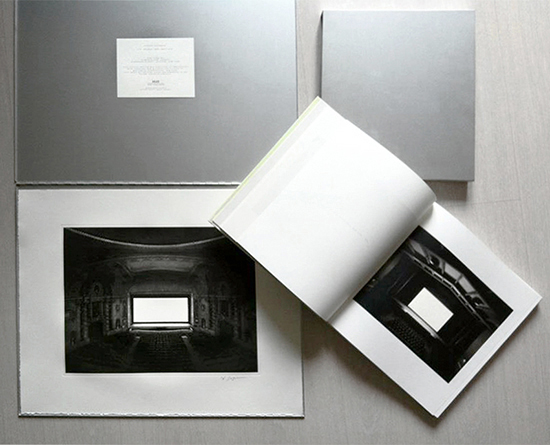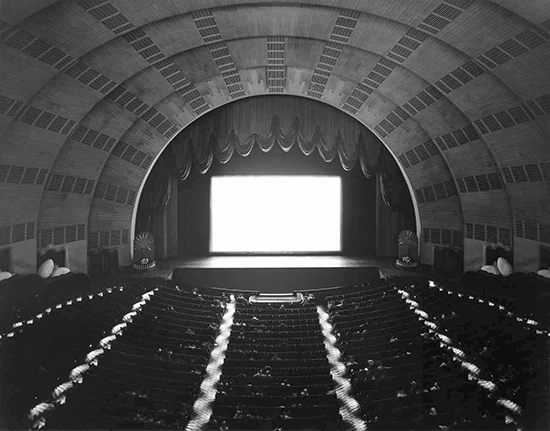 Lars Tunbjörk, Office, Journal Publishers, 2002
This book includes photos of Japanese, Americans and Swedes office space and photos of people working there. Tunbjörk points voraciously his camera on all sorts of common object: the carpet, the corner desk, birthday cake, a mass of wires, empty chairs, baskets and cabinets, bodies folded in unlikely poses, illuminated by a raw and vivid light. These elements provide information on how, in different cultures, we live the oppression of the confined space and how we interact in a disorganized way within the limits of an enclosure in which we are locked. People talking on the phone under your desk, women who spread papers all over the floor in a meaningless ritual, in reality seek an escape route or an adaptation to a space where not ever find themselves living a full condition. Office raises legitimate questions about the cultural dynamics of the space. Original book in his writing, very far from me, but for this very appealing.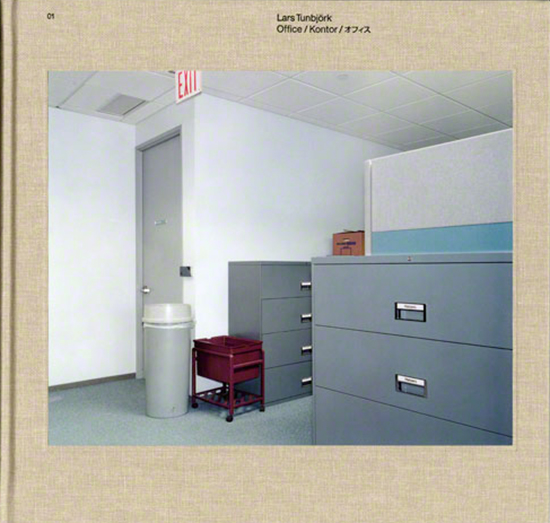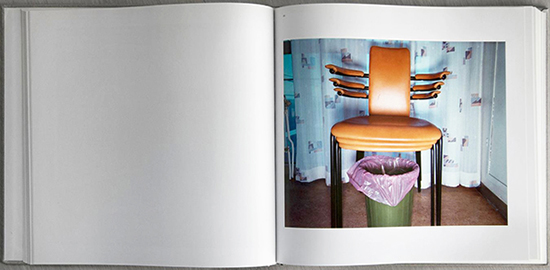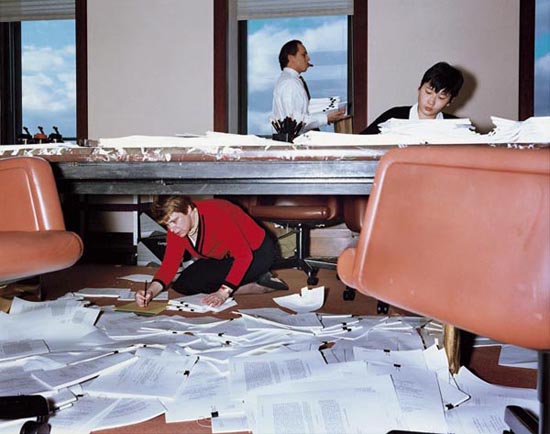 Lynne Cohen, Occupied Territory, Aperture, 2012
Lynne Cohen photographed environments since the early 1970s. You can always sense a mood of places in all of her images. Although depopulated, her spaces are never cold and clues that Cohen leaves in the scene, at the same time inform us of a lived reality, but at the same time catapult us directly in that space, in a sort of transference where everyone can make the wanted history. This is a crucial implication of his work: his photographs mark spaces occupied more by the imagination of the viewer than from physical bodies. They leave us, in fact, as the title of this beautiful book states, occupy that territory, its territory.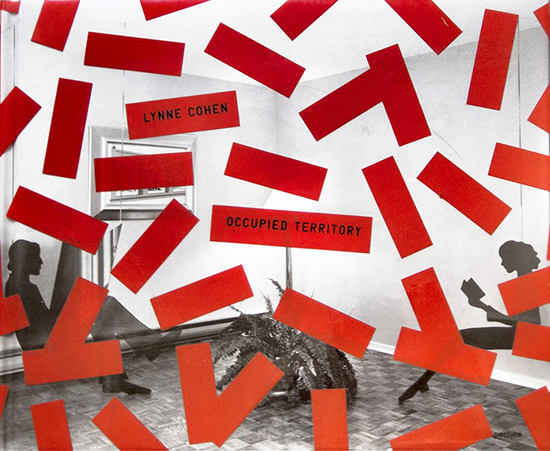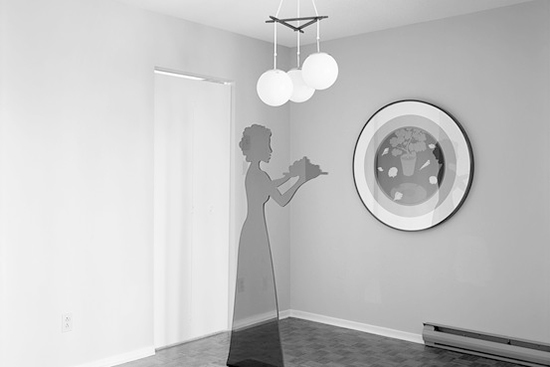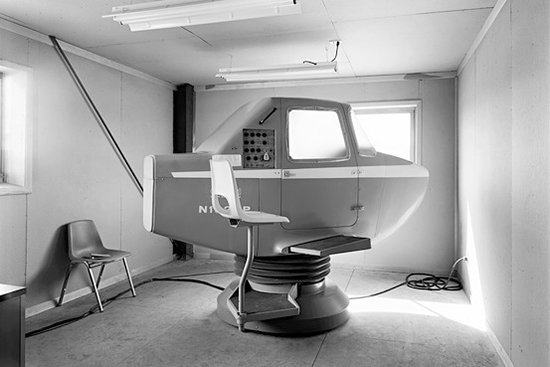 Issei Suda, 1975 Miuramisaki, Akio Nagasawa Publisher, 2012
This year in Arles I received as a gift from my friend Akio Nagasawa, Japanese publisher and gallerist, this book he edited with great care in 2012. Consisting of a tight sequence of only 6 images (the famous sequence of the snake) printed in a sublime way, this book/work opposes the rampant practice of the photographic book as a story that returns to the same content with repetitive sequences. It acts boldly in the direction of a highly effective synthesis of the imagination of Suda. Issei Suda occupies an original position in the Japanese photography with his portraits, photos of street scenes and in particular for his important series Fushi Kaden. Everyday, ordinary, simple and direct compositions but filled with an unsettling mystery. The Japanese photographer began his career in 1967 as a photographer of the avant-garde theater group Tenjo Sajiki, a theater company directed by playwright Shuji Terayama. His origin as a photographer of theater makes him particularly dear to me because I also became interested in photography as a boy, in close collaboration with experimental theater of those years.