Landscape Stories: "Postcards from Europe" è un progetto sull'immigrazione, sui suoi effetti sulle società europee e sulle modalità con cui ci relazioniamo ad essa. Ce ne può parlare?
Eva Leitolf: Il rafforzarsi delle restrizioni sull'immigrazione e sull'asilo in Europa negli ultimi decenni ha fatto scaturire molti temi difficili. In Postcards from Europe ho cominciato a esaminare i modi in cui l'Europa, e nello specifico l'Unione Europea, ha a che fare con i suoi confini esterni e i conflitti interni ad essi associati, mettendo insieme immagini di luoghi e testi accuratamente selezionati sugli eventi che vi hanno avuto luogo. Concepito come un archivio illimitato, questo progetto a lungo termine vuole scavare più a fondo all'interno di quei temi, guardando dietro e oltre il livello delle notizie riferite giorno per giorno e della politica. Il mio lavoro non è incentrato sulla sofferenza delle persone coinvolte, che è già stata ampiamente documentata, ma sul modo in cui la Comunità Europea si relaziona a quella sofferenza, amministra i migranti senza documentazione, e lavora per estendere il controllo dei suoi confini esterni. Dal 2006 questo lavoro mi ha portata in Spagna e nelle exclave spagnole di Melilla e Ceuta in Marocco, ai confini ungheresi con Serbia e Ucraina, ai porti fluviali di Calais e Dover, nell'Italia del sud, e in Grecia.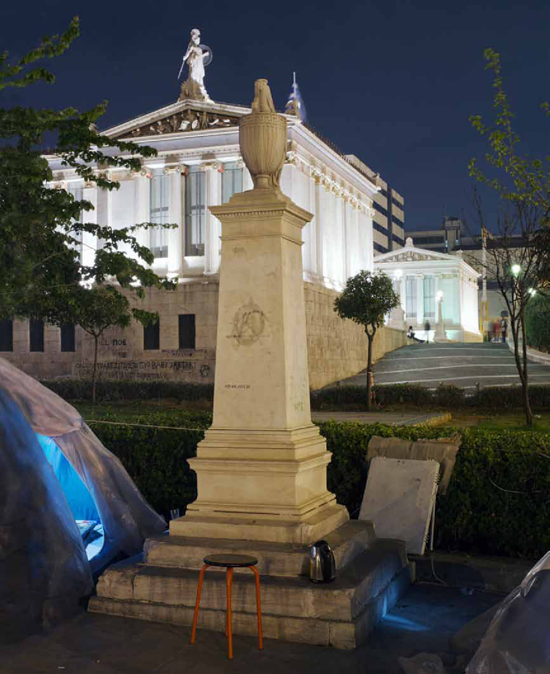 Landscape Stories: Ha impiegato strategie proprie della fotografia documentaristica. Mi spieghi questa scelta.
Eva Leitolf: Utilizzando strategie della fotografia documentaristica, come anche approcci concettuali, spero di sfidare chi guarda sul piano intellettuale, in modo da non suscitare soltanto una reazione emotiva ai temi sociali e politici. Sono interessata alla tensione che si crea tra ciò che si può vedere e ciò che è lasciato all'immaginazione, visitando siti molto tempo dopo l'evento, ricercando avvenimenti che lasciano piccole tracce sul terreno, o che non ne lasciano affatto. Penso che in un mondo sommerso dalle immagini dei media questa strategia offra spazio per la riflessione.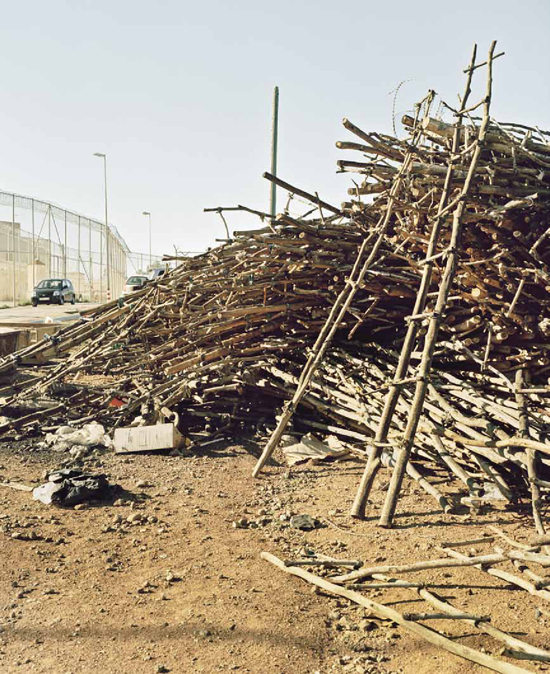 Landscape Stories: Come ha intrapreso la carriera artistica?
Eva Leitolf: Da sedicenne mi innamorai di un ragazzo che aveva una camera oscura nel bagno della casa dei suoi genitori. Vedere l'immagine che saltava fuori sulla stampa in bianco e nero nella vaschetta del bagno di sviluppo fu come una rivelazione, e mi lasciò in uno stato di incredibile euforia. L'intero processo di scattare fotografie e metterle su carta mi sembrò un grande miracolo. In seguito studiai fotografia all'Università GH di Essen con Angela Neuke, una personalità forte e particolare. Insegnava la fotografia come fosse una pratica critica. Con l'ausilio di una borsa di studio e con Alan Sekula come mentore, feci il mio master MFA al California Institute of the Arts nel 1997. Aver partecipato a corsi di impostazione critica con artisti che hanno lavorato in settori completamente diversi fu per me un'esperienza eccezionale e molto produttiva.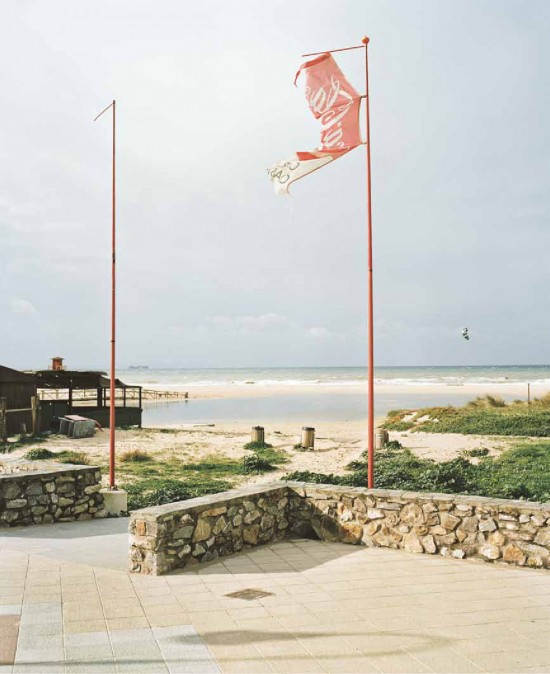 Landscape Stories: La fotografia salva le anime?
Eva Leitolf: Se le anime sono in grado di pensare, ci può essere qualche lavoro in giro che le può nutrire.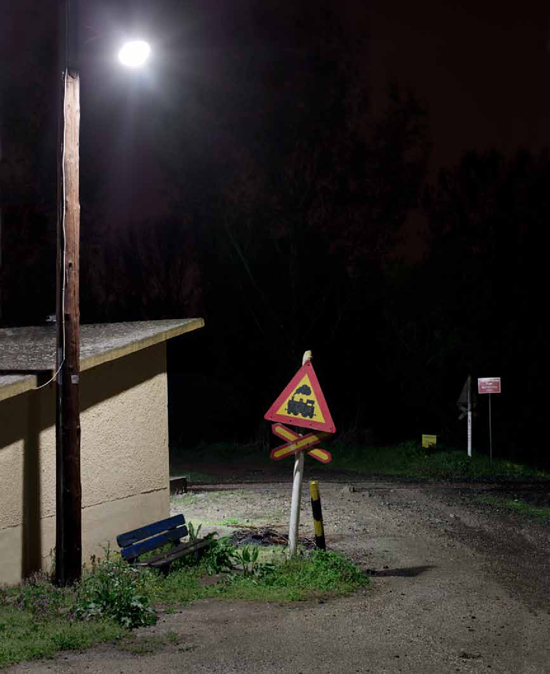 Landscape Stories: Il corpus del suo lavoro ha cambiato il modo in cui guarda al mondo, oppure è una sorta di visualizzazione di esso?
Eva Leitolf: Entrambe le cose, credo. Sono interessata nel processo tanto quanto nel risultato. Per me non c'è antagonismo qui. Imparo continuamente, e spero di non smettere: durante le fasi di ricerca approfondita, mentre scatto fotografie, e come avviene adesso mentre lavoro a possibili soluzioni per un'installazione del mio lavoro. Probabilmente una delle forze per me trainanti all'interno del mio lavoro è la necessità che ho di scoprire di più sulle strutture e sui meccanismi delle situazioni e degli sviluppi sociali, come anche di generare modi di comunicazione che coinvolgano l'osservatore nel processo.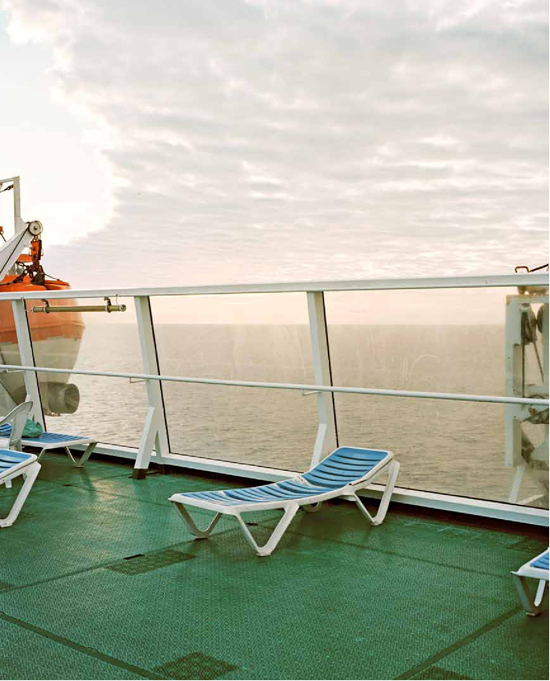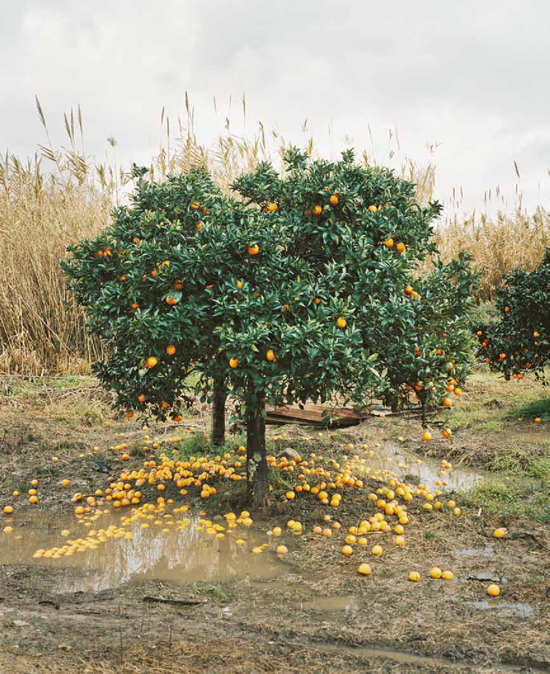 Landscape Stories: Qual è il ruolo del paesaggio nelle sue serie?
Eva Leitolf: In Postcards from Europe come pure nel mio ultimo lavoro German Images – Looking for Evidence sono interessata alla città – e ai paesaggi come a una specie di palcoscenico, un luogo per la proiezione. L'assenza di protagonisti e di qualsiasi azione narrativa aiuta ad evocare immagini latenti. I paesaggi deserti combinati ai testi spero che diventino per l'osservatore il punto di partenza per pensare a come il significato prende forma. Se pensi al lavoro di Joy Ross Protest the War, stranamente funziona anche all'inverso: le persone che stanno in piedi immobili sono tutto ciò che vedi, e tuttavia tutte le rappresentazioni latenti della guerra saltano immediatamente fuori. Sicché probabilmente lavorare con i paesaggi è per me uno dei modi possibili per creare dei segnaposti da riempire con l'immaginario che noi tutti ci portiamo appresso. In questo senso ho sempre trovato attraente il lavoro di Eugène Atget, come pure alcuni dipinti paesaggistici di Gustave Courbet come il Paysage de la Gruyère o la Strada di villaggio in inverno, per esempio. In seguito ho iniziato a pensare alla politica nella pittura storica e al ruolo del paesaggio all'interno di questo genere. Spogliarlo del tutto dei suoi ingredienti principali – la rappresentazione emblematica e condensata di un evento "storico" – e considerare avvenimenti apparentemente minori come soggetti "storici", sembra essere un modo efficace di parlare di come il significato viene generato.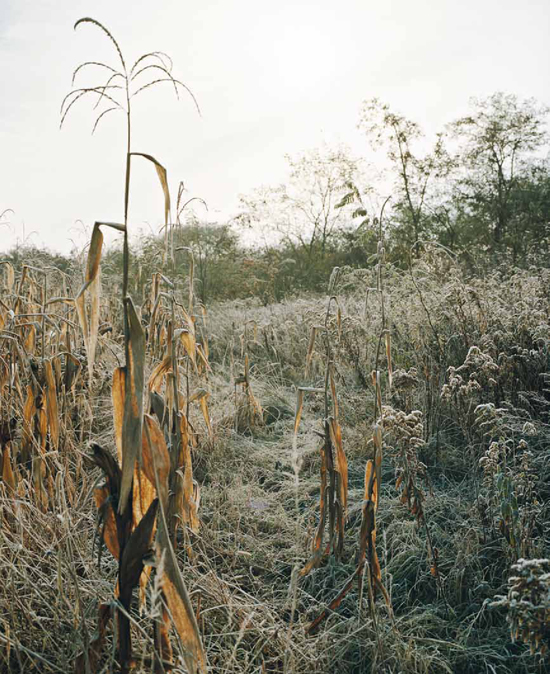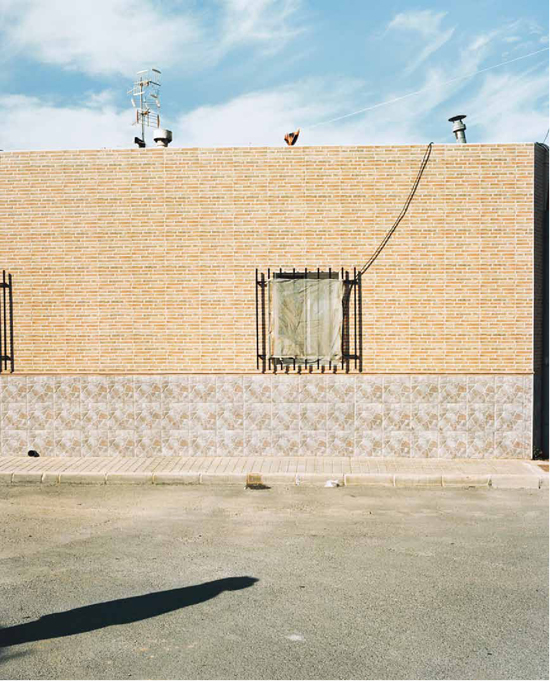 Landscape Stories: Progetti futuri?
Eva Leitolf: In questo momento sto lavorando a possibili forme di presentazione di Postcards from Europe. I testi e la loro presentazione sono centrali per il lavoro. Ho intenzione di separare immagine e testo e di lasciare a chi guarda la decisione personale riguardo a quanto accuratamente e in quale ordine voglia esplorare i diversi livelli di significato. All'inizio del 2012 sarò a Roma come stipendiata da Villa Massimo (Accademia tedesca) e trascorrerò un anno intero in una città dove tutti i tipi di storia sembrano essere così tanto presenti.
Intervista a cura di Camilla Boemio