The recovery of a series of photographs found in an abandoned house in Sant'Andrea, in the southern Italian region of Calabria, was the pretext—the "starting point"—for researching the people portrayed. The first time I spoke with Petra, I was immediately touched by her desire that I reflect on some annotations to her volume, which she refers to as "the pulp part."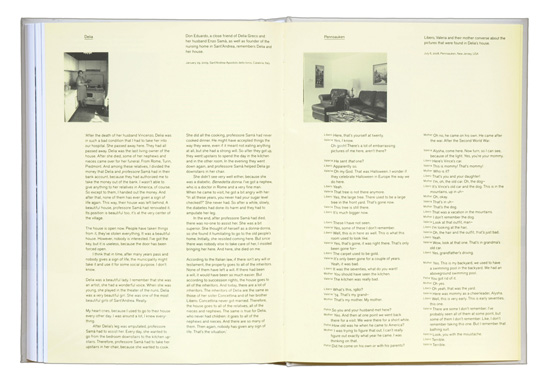 As large disconnected stones compose the streets of a town's chilly center, and seem precisely arranged to slow one's step, so are the photographs of Stavast: they oblige us to look around, to question ourselves, and in their succession, to lift our heads to admire the complexity of this seductive book made of articulate discoveries from the dusty colors. In the somewhat troubled origins of Libero is its uniqueness: the rediscovery of a part of this important archive of memory, in a house years-ago forgotten: the house of Delia Greco, the last inhabitant of the mansion, and sister of Libero Gerardo Greco. With the subsequent desire to track down the owners, immortalized in the same photos, the author has created a purely human landscape in a succession of images of various types. The impression is just that of visiting a house which reflects a time past—a time which has been taken, pillaged, (added?) or simply moved. Thus, the atmosphere is frugal, among memories perhaps prickly and uncomfortable.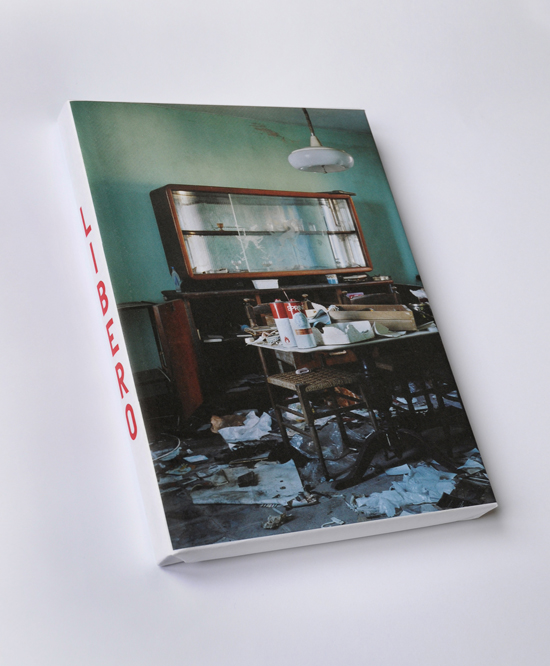 In the air, soothed to the edge of slumber, a long jingle of introverted sounds suggests itself. A sweet sensibility, perhaps lost to the descendants of this family now transplanted in New Jersey, is nevertheless timidly hidden behind the work of the emotionally and photographically intense figure of Petra.
Petra Stavast