Yaakov Israel's Legitimacy of Landscape is a visual exploration of Arab, Bedouin and Druze villages in Israel/Palestine. During the ongoing conflict these villages transform into symbols of 'the other' in the eyes of many Jewish Israelis. As a result these places are slowly losing their place in the visual lexicon that represents this land. Following in the footsteps of the pictorial history of images made in the holy land during the late 19th century, such as Félix Bonfils and Francis Frith, Yaakov Israel ventured out with his 8"x10" camera to document these repressed villages and multi-layered landscapes, which often go unobserved. Physical and emotional borders in this country are often confused, as jumbled and intersected as the land, which has been divided, allotted and re-allotted as a result of the politics of religious and imperialistic power struggles over the years. In his work Yaakov Israel confronts his viewers with the visibility of these "invisible" landscapes. (This body of work was done between 2002-2015)
Legitimacy of Landscape Statement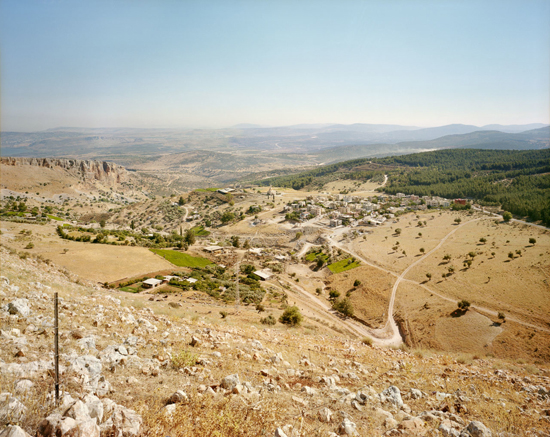 "Re-learning images means reconnecting an image (perceived or evoked) of an object to other images that form a whole thing, like a painting, it is like finding again the bonds of this item with other items that may also be thoughts or feelings."
Maurice Halbwachs "On collective memory"
Between 2002-2015, Jerusalem-based Yaakov Israel travelled across his homeland with his large format view-camera, to give attention to the social and political issues that affect his indigenous marginalized areas. Like a modern topographer and a curious geographer he observes and transcribes his story about a place which is tortuous, complex, intricate. No sign of ending soon, no hope to find a solution in a short time. The mental map of the author is a witness of the morphology and exclusice characteristics of this martyrized landscape.
Gianpaolo Arena