Landscape Stories: I think that photography is invention. It can be beautiful, also a different way between reality for create so many different feelings. You can create surprise, can' t you? And surprise is the key thing in a work of art.
Chi Peng: Surprise has a quality of timing and individuality.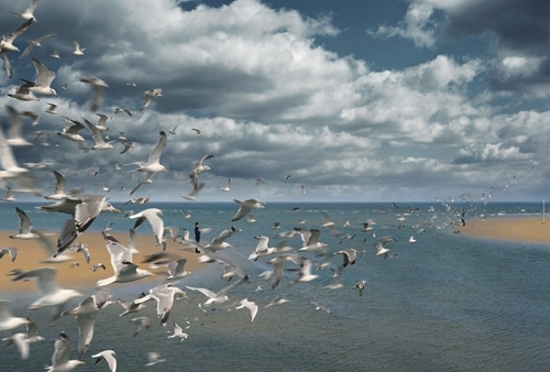 Landscape Stories: In your 'Mood Is Never Better Than Memory' series flocks of seagulls fly over the beach in a surrealistic seascape. Do they symbolize?
Chi Peng: A piece of mood, a piece of memory.
Landscape Stories: What is your favourite photo of the 'Mood is Never Better than Memory' serie?
Chi Peng: Mood is Never Better than Memory-June (2010).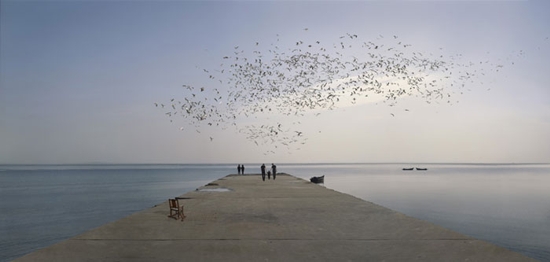 Landscape Stories: What inspired you?
Chi Peng: People who live near the sea never see it as a luxury. Perhaps living too close to it automatically creates inspiration.
Landscape Stories: Having said all of this, it seems that the question of landscape and where it comes from is one that is calling you...
Chi Peng: Besides the question of landscape, the human factor is not to be underestimated.

Landscape Stories: In that ecstatic moment doesn't everything about the artist cease to matter? Doesn't the work dominate all our perceptions of it as well as all the mental representations we make of it?
Chi Peng: In any case the nature of individual artists is important; it is shallow and superficial if we are looking at a piece from a specific point of view. For the viewer, a piece of artwork is like a lover's caress, but I cannot guarantee the viewer can reach climax. Perhaps it is just wishful thinking like unrequited love, and does not have anything to do with the artist.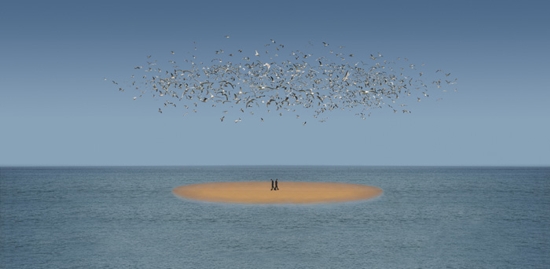 Landscape Stories: How does your poetic aesthetic relate to your visual arts aesthetic? Do they intersect at any point?
Chi Peng: Actually you are talking about the same thing, one's hypocritical and fake expression is never more pleasurable than the expression of natural personality.
Landscape Stories: Do you have unrealized projects or dreams?
Chi Peng: Maybe.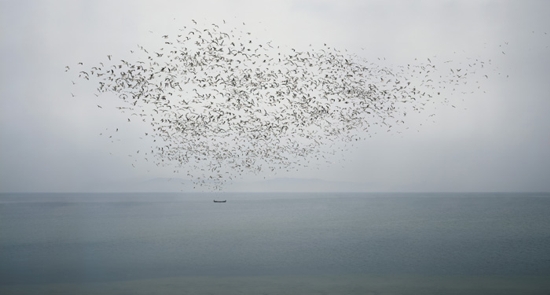 Landscape Stories: When is your next serie coming out? What is it about?
Chi Peng: The me of today cannot answer a question for the me of tomorrow
Interview curated by Camilla Boemio