Landscape Stories: The Taxonomy embraces, also, the branch of zoology (the classification of animals) in 'The Mounted Life' shows a series of stuffed or plastic animals. Basically what's the idea of " The Mounted Life " series ?
Danielle Van Ark: I started this series from a different starting point, I was taking black and white portraits of stuffed animals. While doing so, behind me was a donkey standing there, looking at the door the whole day.... So after I saw that and photographed it, I felt right away this was interesting. I was thinking that this kind of setting should be more to find and started to email Natural History Museums in the Netherlands if I could photograph their collection in storage rooms. I'm an observer and a bit of a voyeur. I observe how unintendedly sceneries or situations happen, especially in places that are not meant to be seen to others then people who have business there. The idea is to document these dead objects that are a replica of their old self, and are put away by a museum employee in a way that they come alive again or start a dialogue with each other.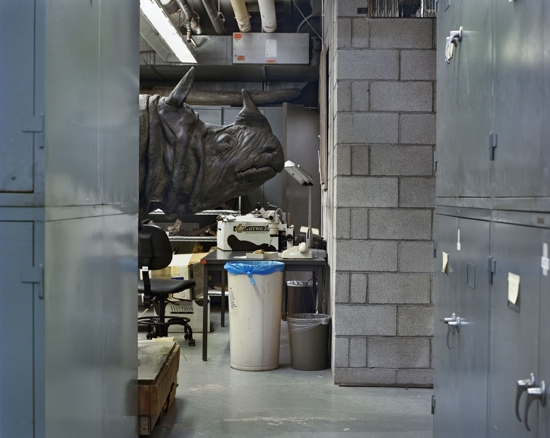 Landscape Stories: How would you distinguish your position or interests from that of Hilla and Bernd Becher? If I think of taxonomy and photography, they seem to me a pivotal reference.
Danielle Van Ark: In a way I think I work similar, in most of my series I start from a same perspective or idea and continue that throughout the body of work. I also work observing a lot and without any interference. I am very pure in documenting what I find and not 'creating' something that isn't there from the start. I only do that with the angle I photograph from. But unlike the Bechers, I don't want to show my work as objective and neutral as possible, I want to create something that is open for interpretation, warm and possibly sad, funny or dramatic.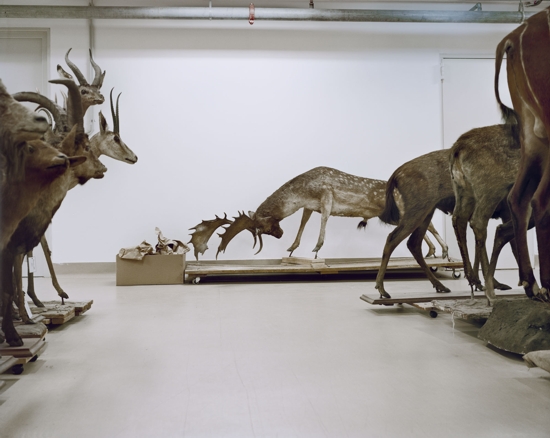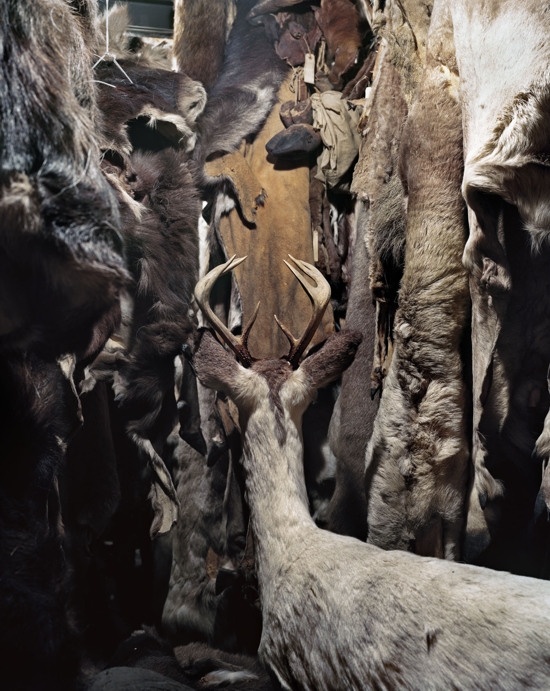 Landscape Stories: Has this body of work changed the way you look at the world or is it a kind of visualization of it?
Danielle Van Ark: No, it's a project that's been in my life now for five years and people have tended to connect me a lot with taxidermy in the last couple of years. I've learned a lot about this subject and seen how museums all have their own way of storing objects and dealing with them. But it didn't change the way I look at things. I've found out that I approach all my subjects in the same kind of way. Be it an office, flowers or dead animals...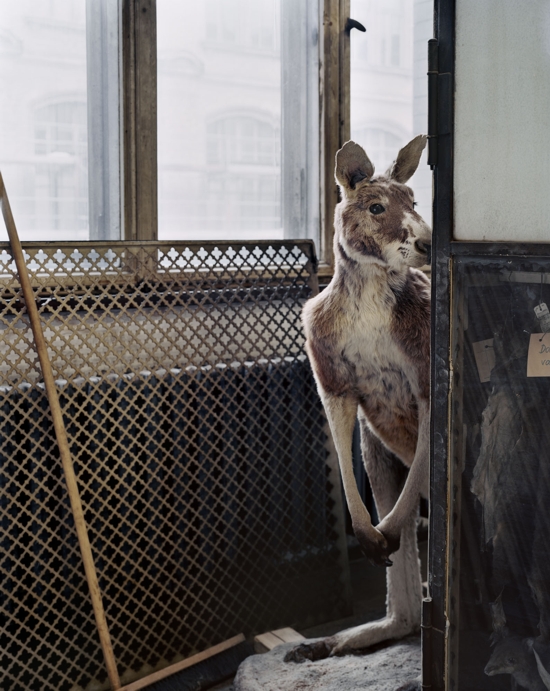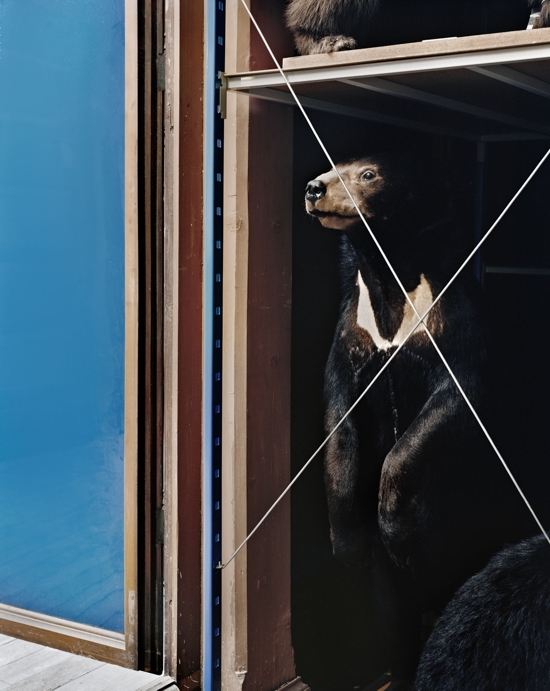 Landscape Stories: You have chosen a place of scenery, 'a no place' to photograph the animals. Anonymous warehouses where animals are placed. Which idea do you want to give? How do you choose the places where to set your shots?
Danielle Van Ark: I wanted to create something that wasn't shown, or was so familiar yet. In the museums everything is very thought out, every inch must have been debated a million times. But behind the scenes it's a complete different world. In the same building you'll find everything in between chaos and perfection. It's always a surprise what I will walk into. The contrast between the two facts I photograph, the space and 'animals' couldn't be bigger. The environment they are placed in, mainly concrete walls couldn't be further away from their natural habitat, but still these objects look and feel real. In my pictures contrast is important. I look for two renderings that clash with each other or that are not supposed to be seen in the way I show them. After having the initial idea for this series, I really don't choose anymore. I tried to find as many museums in my reach, so far I have photographed 33 in Europe and the USA and I am looking for more, tips are welcome!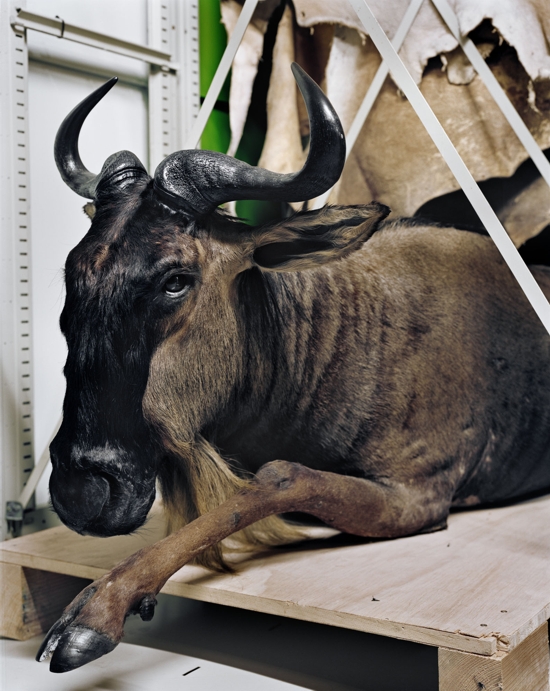 Landscape Stories: Having said all of this, it seems that the question of landscape and where it comes from is one that is calling you.
Danielle Van Ark: I am interested in the history of things, where it came from and how it got there, but that would be more the background information for this project. Eventually I want to integrate the history of the animals that I photographed for this project. That's something I thought of later so that is going to be a lot of work to track down again. It is so bizarre to have seen MILLIONS of stuffed animals just standing there in cellars, attics etc. without a 'direct' purpose, for me (as a taxidermy collector) that is the hardest thing to swallow.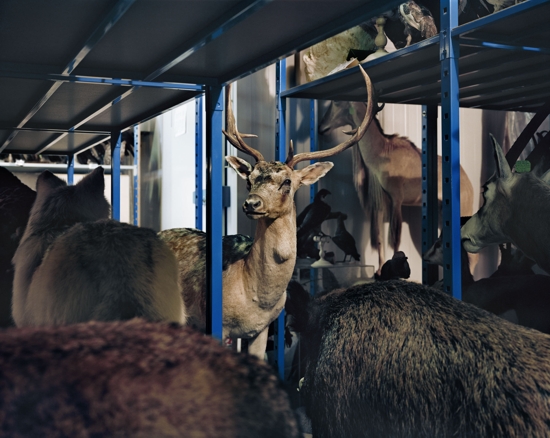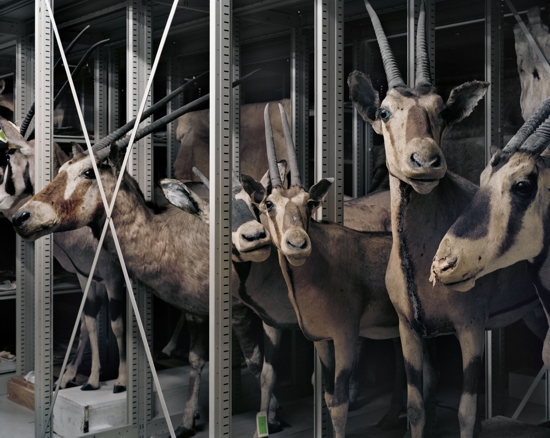 Landscape Stories: I introduced the idea of landscape because I think the way Linnaeus built up his nomenclature structure, which basically works through comparisons and similarities, didn't consider the question of where the specific object of study comes from, that is, the difficult and complex concept of landscape. Landscape can be considered to be one of the main genres of photography since its origins. What do you think ?
Danielle Van Ark: I think you are right, and landscape is what I know. I am not a biologist, I am an artist. Some museums follow the Linneus way of archiving their mounted animals, for me the problem with that is that it is hard to find interesting sceneries.... I went to Naturalis in Leiden, the Netherlands they have one of the biggest collections in the world. Ten floors of taxidermy, groups of zebra's, penguins etc. I walked out with three images! Everything was put away so scientific that I couldn't find anything that worked for me. The messier, the better for me. Then I will find sceneries that would be impossible in the wild because they would eat each other or are from different continents but in a mounted position, looking still the same, it works perfect.
Landscape Stories: Are you interested in showing what is 'behind' an official context, the animals become an excuse to tell the back of the Natural History Museums (eg: the Natuurmuseum Brabant in Tilburg , is really just one out of 33 museums that you have visited)... to reveal a particular underwear or forgotten.
Danielle Van Ark: Definetely! Diane Arbus once said that the camera is a box of magic that grants you access to things you would normally never get to see. I am always drawn to the back of things, the darker side, the forgotten etc. My work is an excuse to go to places that I would normally never get access to without a project/ camera but am very interested in!
Landscape Stories: What inspires you?
Danielle Van Ark: Death, status, old money, perfect c-prints to name a few.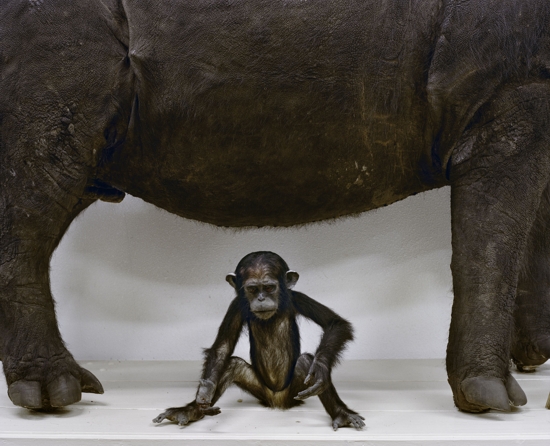 Landscape Stories: Next projects ?
Danielle Van Ark: I am working on a series of grave flowers right now, bouquets that are a couple of days old on freshly dug graves. In a state of decay already but still representing their beauty. Flowers supposedly represent the soul and for centuries have accompanied us our whole life in happy and sad moments.... As from January I am going to start at the Rijksakademie in Amsterdam; that might bring some interesting new perspectives to my work.
Interview curated by Camilla Boemio