Landscape Stories: What poetry or artist influenced the most your beginnings? Where can the roots of your work be found? How much were Walker Evans, the masters of colour photography (Eggleston, Shore, Sternfeld), and Robert Adams a source of inspiration for you when you started to search for your photographic style? Which photographer has inspired you most? How did you initially get into photography?
Bryan Schutmaat: When I first began to shoot, I was 20 years old and my interests were all over the place. I didn't know a whole lot about the history of photography or the contemporary photo scene. At that time I was mostly reading novels and watching older films. More than anything else, I'd say my work and my love for the power of image came from movies – Ingmar Bergman, the Coen Bros, John Ford, Terrence Malick, François Truffaut, just to name a few. Cinema really taught me how to see and feel early on. Later, I discovered and began to love all the photo gods you've mentioned. There's no doubt all of those guys have shaped my vision considerably. Influence and inspiration comes from a lot of different places though, so to name one photographer that has inspired me the most is an impossible task. But I want to say Winogrand, even though our styles are really different. He was prolific and passionate. When I first learned of his work about a decade ago, he really lit a fire in my gut and made me want to go out into the world and shoot. My first foray into photography was in the fall of 2003, when I took photo course in college while working toward a liberal arts degree. I thought it would be a fun hobby, something to do. It became more than that, and over the years it became increasingly important to me until it turned into a passion.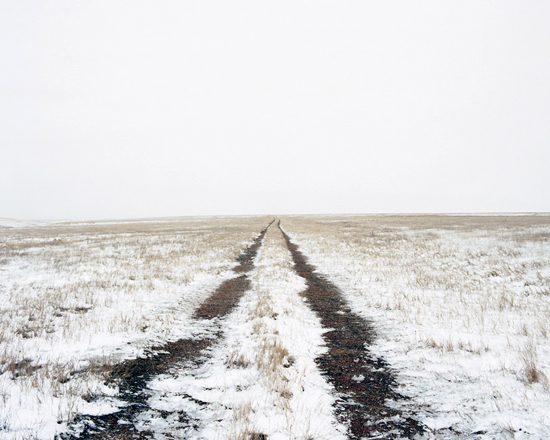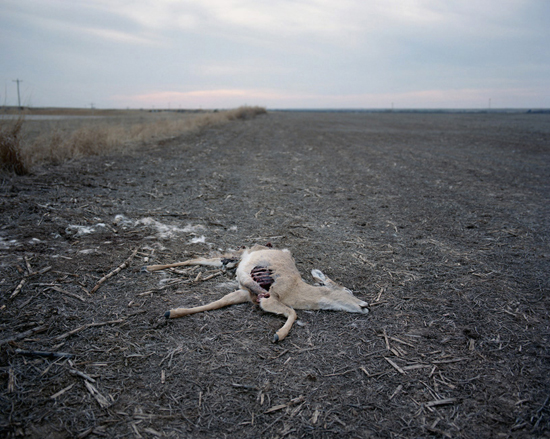 Landscape Stories: What does photography mean to you? And what do you want to transmit with your pictures?
Bryan Schutmaat: I don't know what photography means to me exactly. It's something that I started doing, and now I can't stop doing it. It's kind of an obsession or an addiction, but it brings my life some happiness and it's an excuse to explore and engage with the world. I try not to think about the audience when I make work, but I do hope that people gain something from my pictures, even though there's no big message. Life is really hard and art helps us get by. It's a kind of consolation. I know I'd be lost without it.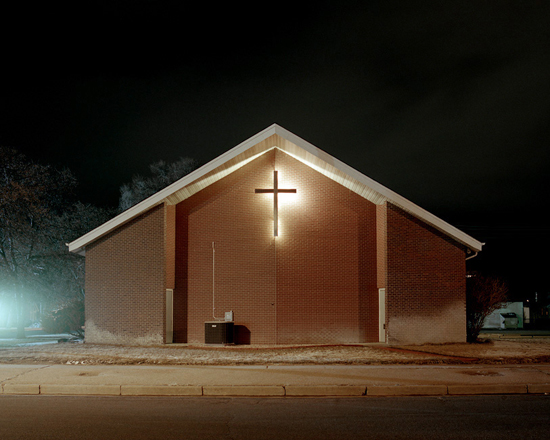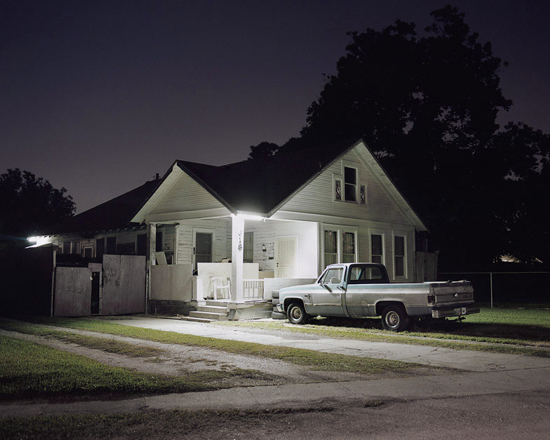 Landscape Stories: Do you do any particolar research on the territory while working on the project? Do you gather specific informations about what you are going to photograph? How do you plan and execute a project?
Bryan Schutmaat: For "Grays the Mountain Sends", I was definitely interested in the history and mythology of the West, as well as the industry and labor heritage of the places I was shooting. But there wasn't much research involved, not in any academic sense. Regional literature and fiction was more of a guide. Basically, I just went out and explored. Not much is premeditated in my projects, and I tend to narrow my focus as I move along. I definitely bring a concept forth, but I let the photos lead me, always keeping my eyes open for new discoveries.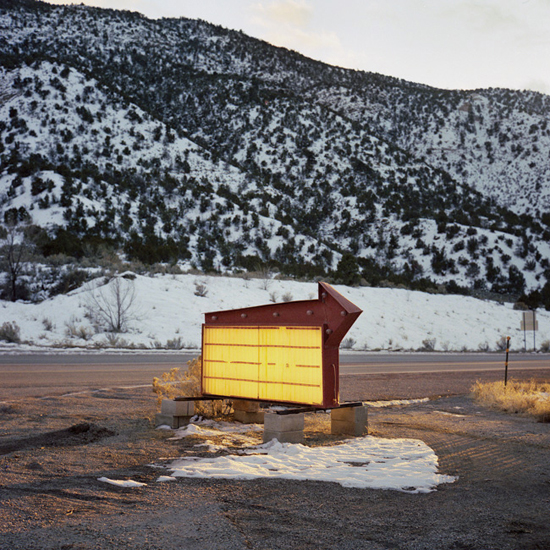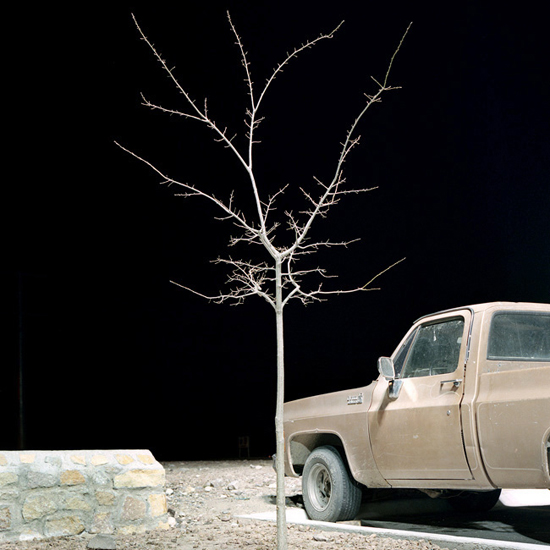 Landscape Stories: How would you describe your photographic language and creative process? Are your pictures premeditated or instinctive?
Bryan Schutmaat:It's all very intuitive, but I'd have to say my process is both premeditated and instinctive. I generally have an idea in my mind, a broad theme, an atmosphere I want to construct, and certain kinds of feelings I want to emote, but when I'm out shooting, I couldn't tell you how I'm trying to achieve all that. Obviously my choice of subject matter is deliberate, however, the way it's rendered is what really gives the work its cohesion and strength, and that's more of a mystery to me. Shooting is improvising. Later, I rely on editing to make sense of the improvisation.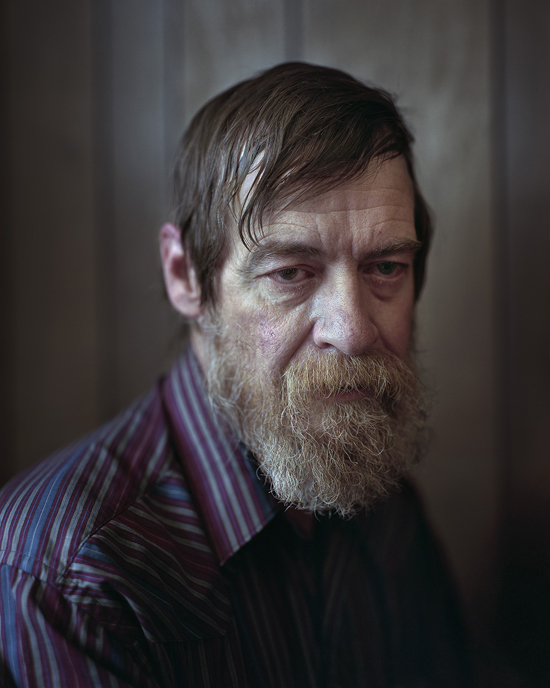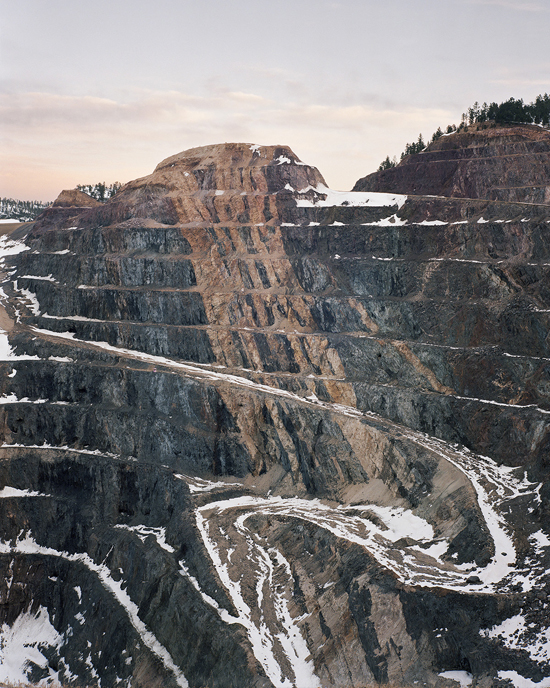 Landscape Stories:How much Poetry and Prose is present in your photographic work? Is there any sort of connection between literature and the way you've described America?
Bryan Schutmaat: "Grays the Mountain Sends" was inspired by fiction set in the American West – writers such as Richard Ford, William Kittredge, Raymond Carver, and particularly the poet Richard Hugo. Hugo used expressive descriptions of the world outside to relay interior life, which I tried to do with photos. I really think of photography more along the lines of literature than other art forms, so there's definitely a connection in my work.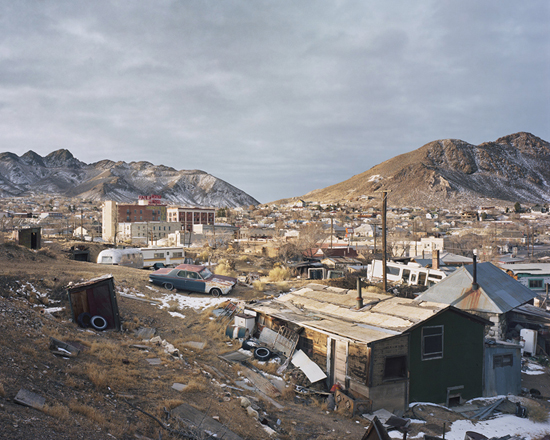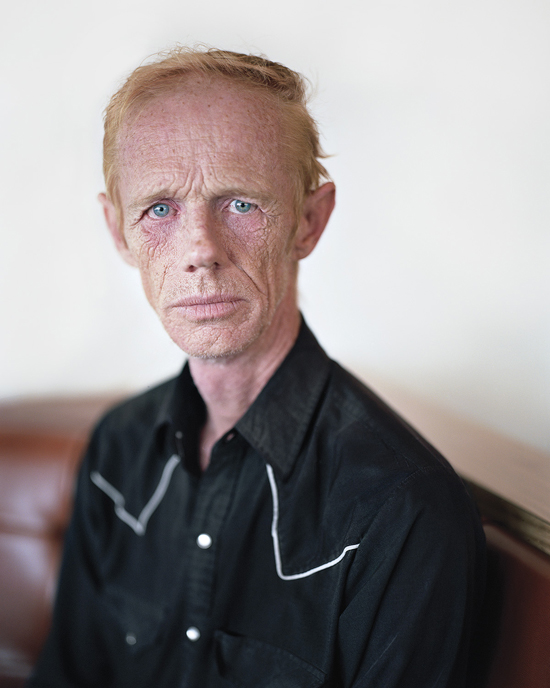 Landscape Stories: Cormac McCarthy, William Faulkner, Joseph Conrad, William Least Heat-Moon, Marilynne Robinson, Walt Whitman are good examples of the essence of 'wildnerness' linked with the american dream and with the idea of border (also in photography: Timothy O'Sullivan, Carleton E. Watkins, William Henry Jackson…). The theme is well focused also in the biographies of many musicians who live in clandestinity, vagabondage and hobo life as Harry Partch, Moondog or John Fahey. In your opinion in which way the Landscape could be considered physical, mental or psychologic?
Bryan Schutmaat: Wilderness is definitely linked to the American dream. For the earliest colonists, America was a place where people in need of second chances came with hopes of transforming wilderness into their dreams and ideals – their "city upon the hill." This continued and was further emphasized a couple hundreds later, as the frontier moved farther West and Americans propagated "manifest destiny." And the idea continues today. In "Grays the Mountain Sends" this history and meaning was a backdrop or a gateway into a more internal exploration. My goal was to relay emotion through the landscapes; they're metaphors for human experience, so psychology and feelings really come into play. This is the case for not just the sitters in the photos whose portraits appear alongside the landscapes, but definitely for me and what I projected as an author. I'd also hope viewers involve themselves in this way when they look at the work.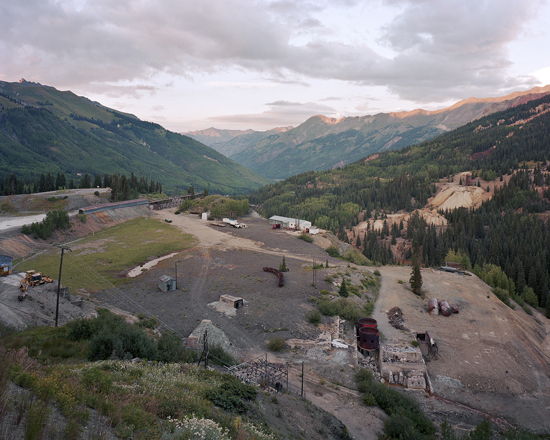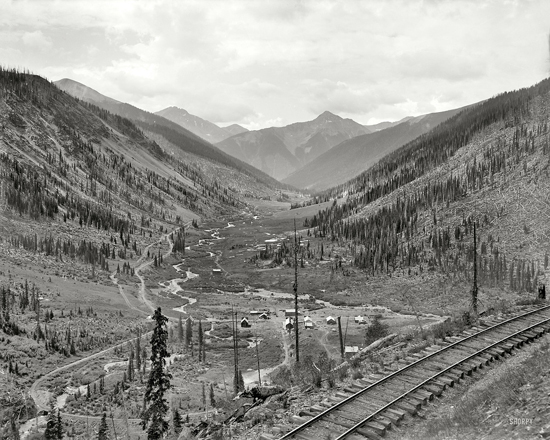 Landscape Stories: Referring to "Grays the Mountain Sends"… There always seems to be a sense of narrative in your images… How much do you explicitly think of a narrative for your images?
Bryan Schutmaat: When I'm in the process of making the photos, I don't think about narrative very much at all, at least nothing specific. Again, as I shoot it's something intuitive, and later I listen to what the photos are telling me. In "Grays the Mountain Sends" there is no real narrative, just narrative qualities or suggestions. There is a lot of empty space for the viewer to fill in. It's as if beneath each photo there's an unwritten caption with all kinds of possibility.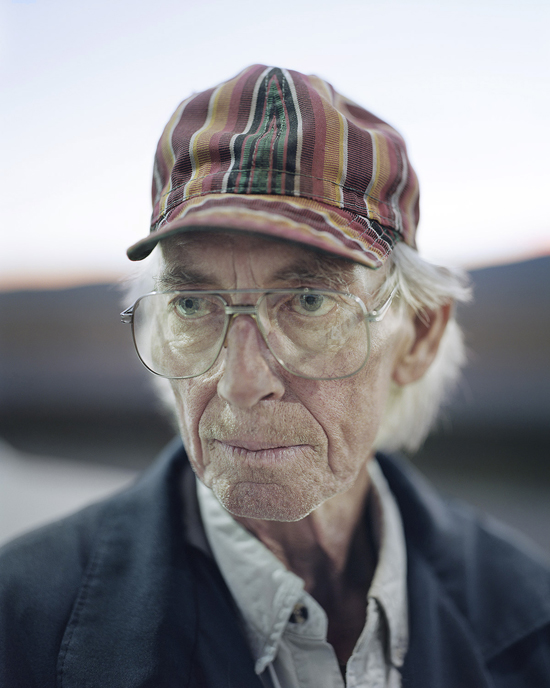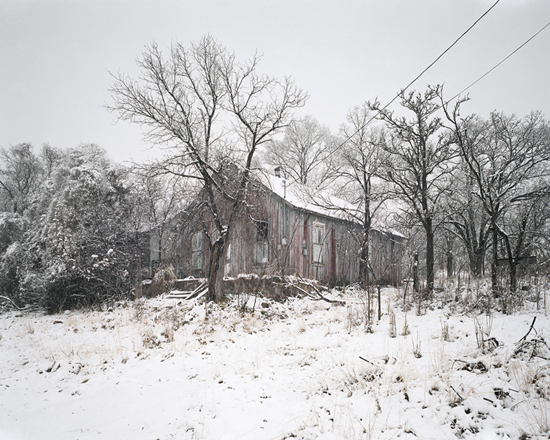 Landscape Stories: You photographed a red-haired girl sitting in a bar, what's the story behind that image?
Bryan Schutmaat: That photo is an homage to Richard Hugo and William Eggleston. Hugo's poem "Degrees of Gray in Philipsburg" was a huge inspiration for my project, and I basically stole his ending. The poem is downcast until the last stanza, which offers some hope:
"Say no to yourself. The old man, twenty
when the jail was built, still laughs
although his lips collapse. Someday soon,
he says, I'll go to sleep and not wake up.
You tell him no. You're talking to yourself.
The car that brought you here still runs.
The money you buy lunch with, no matter where it's mined,
is silver and the girl who serves your food
is slender and her red hair lights the wall."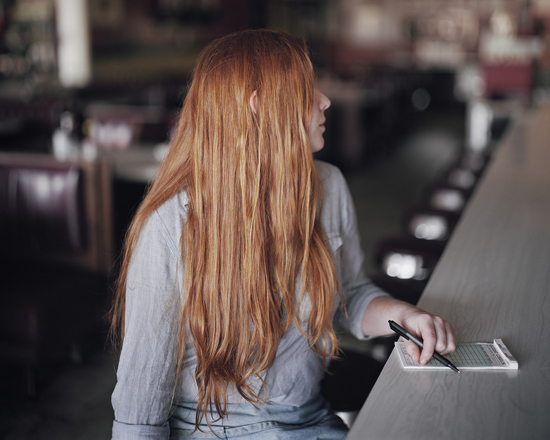 Landscape Stories: When I Look at your work of the American West my perfect soundtrack is full of echoes of Lonnie Johnson, Charley Patton, Son House, Skip James, Mississipi Fred McDowell, Blind Willie McTell. Also some folk singers like Karen Dalton, Vashti Bunyan, Linda Perhacs. Or some of my favourite fingerpicking guitar heroes like John Fahey, Robbie Basho, Glenn Jones and Jack Rose. What is your favourite music? What about contemporary music?
Bryan Schutmaat: I love a lot of the musicians you listed. For slideshow presentations of "Grays the Mountain Sends" the soundtrack has been John Fahey's "My Shepherd Will Supply My Needs." His music almost works the way photography does sometimes. It feels narrative and there's an arch – a story to the music that's told through his emotional output. But obviously there's no defined narrative since it's instrumental. I definitely like old folk, blues, and country – Abner Jay, Hank Williams, Michael Hurley, Nick Drake, Bob Dylan, Snooks Eaglin, Washington Phillips, Townes Van Zandt, Jackson C Frank, etc, etc. As for contemporary stuff, I'm more into rock, indie, and pop. The new War on Drugs album is excellent.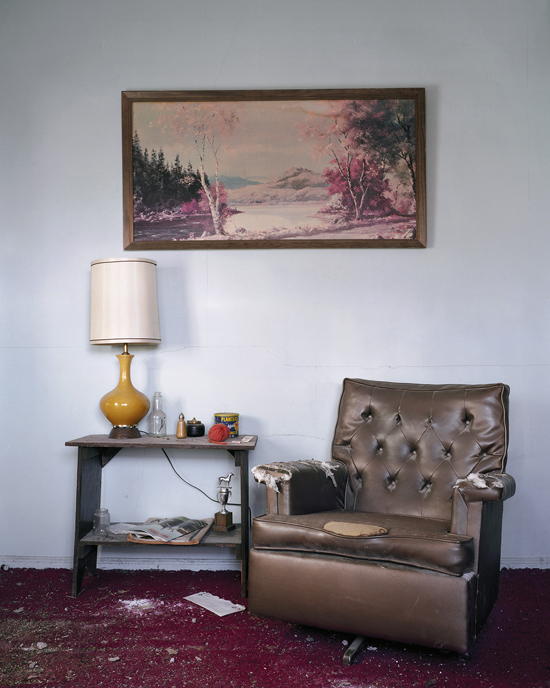 Landscape Stories: What book about photography would you recommend?
Bryan Schutmaat: I hate to be cliche, but Why We Photograph and Beauty in Photography are two of my favorite books about photography. Robert Adams is the best.
Landscape Stories: What are you currently working on in your photography? What's in store for you in 2014, photographically or otherwise?
Bryan Schutmaat: I've started a new project, but it's in such early stages I don't want to say much about it. This fall, the second edition of my book is coming out, along with another solo show of "Grays the Mountain Sends" at Sasha Wolf Gallery in NYC. I'm also participating in the Joop Swart Masterclass in Amsterdam, which should be excellent.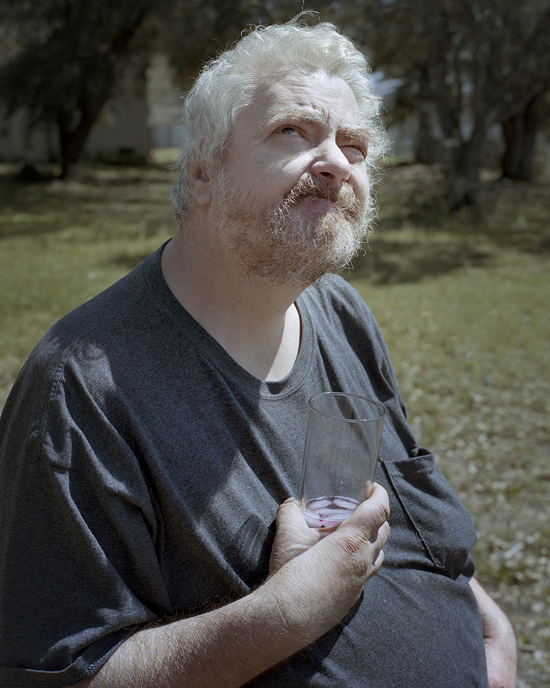 Landscape Stories: Daniel Johnston is one of my personal music heroes. What's the story behind the photoshoot at his home in Waller, Texas? Could you tell us something more?
Bryan Schutmaat: Yeah, I took the photos for a magazine from the UK called Juke. It was one of the most difficult shoots I've ever done. As it's widely known, Daniel suffers from mental illness. I had been a fan of his and was well aware of his condition, but I didn't know that he would be as far removed from what was going on as he was. He seemed to come in and out of consciousness, and I felt almost guilty photographing him, even though he's always wanted to be a rockstar and to some degree thrives on this sort of thing. He wouldnt'/couldn't sit still at all, so for my style of shooting, it was really tough. Plus, I was really rushed by his sister, his caretaker, so the whole thing was difficult. But Daniel was a really sweet guy and I enjoyed the time we spent together when I wasn't shooting. And his house is just mesmerizing – such an interesting sight to see.
Interview curated by Gianpaolo Arena