Landscape Stories: What's mean celebrates the beauty of the perfect moment and takes hold of it, turning an unflinching eye toward yourself and your environment?
Sascha Weidner: I actually think I need to get lost when I shoot and therefore get closer to myself, to have my eyes much more stimulated. Besides there is a need to archive, store and embed a moment via the lens of what may be regarded as 'almost lost'. This reflects also ideas of containment and conclusion - It's like entering a new continent. A continent which has to be unbounded, and my search for images resembles a jigsaw puzzle, one whose template is unknown to me.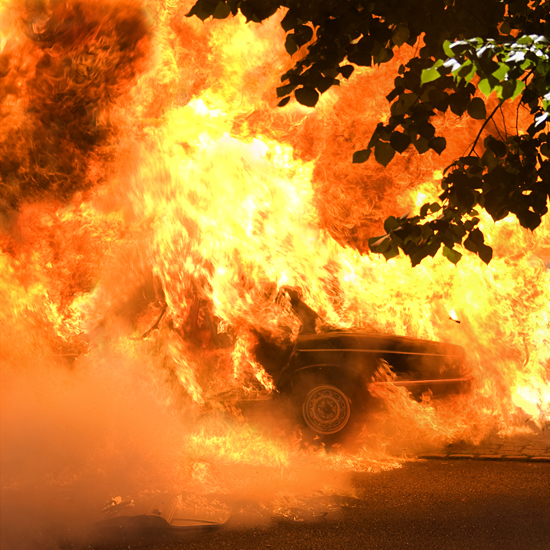 Landscape Stories: Your radically subjective cosmos of images is the poetic film of life, in which every shot is a statement of either life-affirming exuberance or hushed melancholy. Tell me.
Sascha Weidner: Sometimes I think that my Photographs are like songs and their poetry soaks up memories and longings and creates real / unreal images of resonating beauty. Life is like a film, and every image stands for longing. My photographs set cornerstones at the extremes, oscillating between height and depth, positive and negative, eliminating the middle. My gaze, however, not only contains a clear view from the mountaintops, but also a view of the dark valley lying below the cloud cover. If one contemplates the slick surface of my photographs long enough, they open themselves, telling my story, so filled with discrepancies, and expressing the personal, isolation and yearning, beauty and terror, as well as naturalness and artificiality. Perceived initially in aesthetic terms, these pure images become intensified and their central theme of fragility emerges, one that is nonetheless underlain with love. I enjoy these journeys into other worlds -- in the end, they mean perpetual discovery, conditioned by guided chance, and they allow my own continent to grow. The images evoke maybe paintings by the romantic painter Caspar David Friedrich or Caravaggio and the fondness for romanticism in the photographs is revealed; we perceive a figure in the photograph, continuing the theme of being lost. Everything refers to life's constant changes and renewals; it's all connected somehow.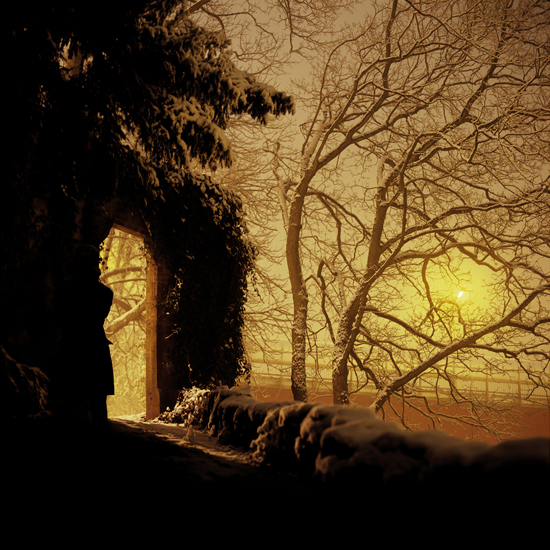 Landscape Stories: Which is your background?
Sascha Weidner: In my family nobody was really committed to the arts. We were just a normal family, typical german middle-class. Sometimes I felt a bit like a cuckoo egg, born in the »wrong« family, because nobody could understand what I was doing and why I was doing it. But indirectly they encouraged everything without a doubt. It's only family love which can do something like this - supporting without knowing why.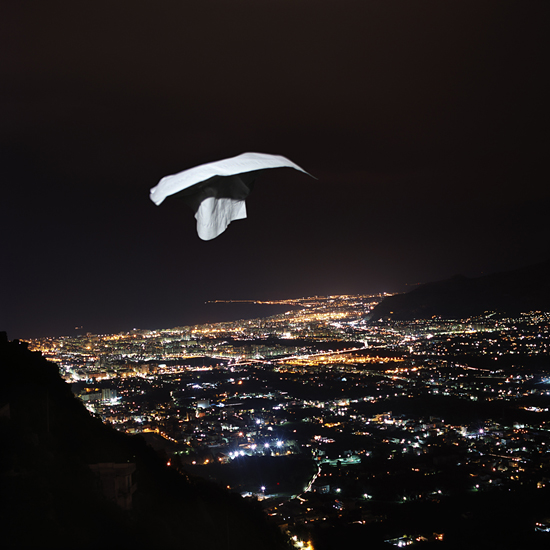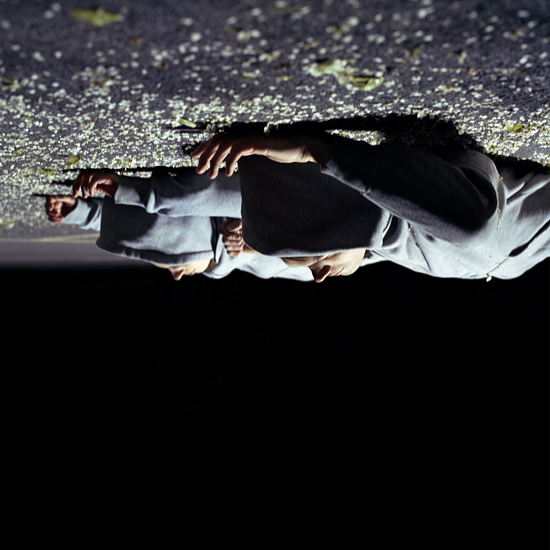 Landscape Stories: Each photograph seems almost hermetically sealed within itself, in combination, your images give rise to a dramatic dialog among the individual events.
Sascha Weidner:I love to use image as code - dramatic codes. I like to combine these different codes to something bigger. Actually, I am using them like a storyteller, in which every shot is a statement of either life-affirming exuberance or hushed melancholy. I don't like clean exhibitions. Each picture is a code and the space I use is part of a creative strategy. So I combine diverse formats in non-linear and asymmetric installations that cover entire walls. The pictures explode on the wall, like the cosmic fireworks.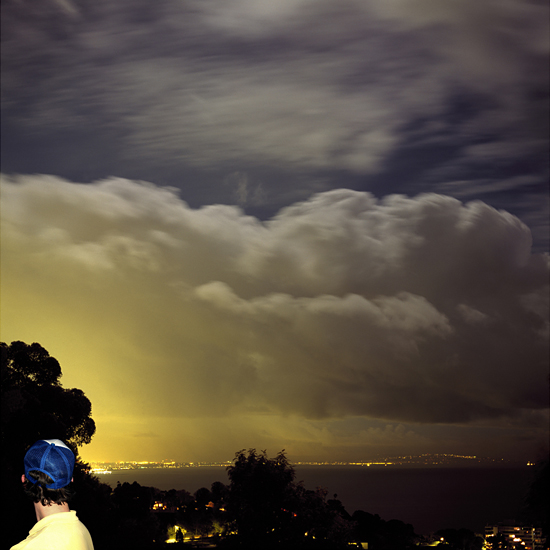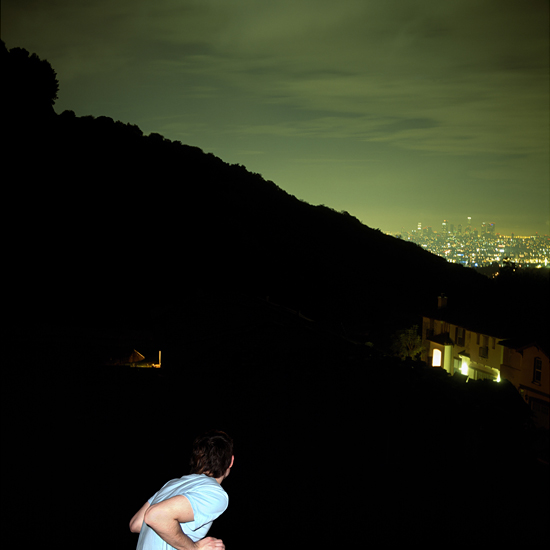 Landscape Stories: You can be associated with photographers like Nan Goldin, Wolfgang Tillmans, and Ryan McGinley--in terms of both his subject matter and his methods. What do you think?
Sascha Weidner: I think everyone has to tell its own story, but we all, especially in the early works, remained intensely true to ourselves. A curator ones said that the "gestus of a seemingly unconditional openness" is what connects all of us. This emotional close-up view is born of a radical subjectivity. But I think only early works can be combined, especially in the later works there are huge differences. Besides, my photographs have also other aesthetics and the images are a lot of more silent. It's rather the moment before or after than the moment of action.
Landscape Stories: The images blur the line between mise-en-scene and authenticity. Tell me...
Sascha Weidner: I draw no distinction between photography and life; my color pictures are not hastily taken snapshots but carefully constructed compositions. Light and shadow, too, are deliberately placed to accentuate the often unreal, sometimes deeply evocative atmosphere of reality. It's actually a very interesting question because is it possible to photograph an authentic image? Is not everything indirectly staged because it can only show a part of it? Can we still trust? l provide because of that reason every image with the roman numeral II. The numeral I does not exist. At least not as a photograph, it is just a memory of the moment when I did the image, when I was 'far away in another reality'. The roman II tries to condense all of this.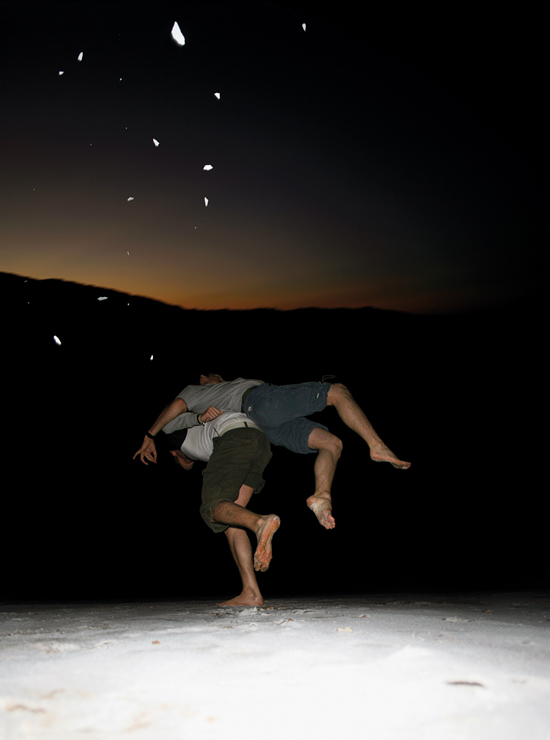 Landscape Stories: Many publishers are moving on "book author or artist," often opting for low-budget independent publications where the photo book becomes something more than a container becoming very often in place. How important to you covers the publication of a book, compared to a photo exhibition?
Sascha Weidner: A book is like an exhibition which is able to travel and most of the time you can find them all around the world, like in libraries or bookstores. So, it can be seen by more viewers, also in different countries. It's almost like an endless exhibition. But more important, a book is a book and so most of the times I try to use it not only to display my work, moreover I try to tell a story like a writer which includes a prologue, a climax and ending. I think, one of the most boring thing is to see only images in a book without using the complexity of how a book works.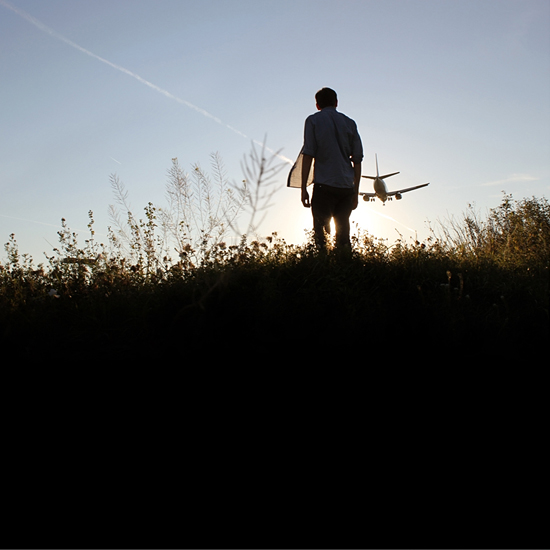 Landscape Stories: Can you introduce us 'Enduring Beauty' book and 'Bleiben ist nirgends' book? Two different publication.
Sascha Weidner: In the book »bleiben ist nirgends« (»staying is nowhere«) I combine photographic images taken from mass media and art history with my own photographs. Structural and content-related associations correspond and, at the same time, create visual collisions where I draw from my own pictorial reservoir. This collection is largely of images of horrific events, crime scenes, perpetrators and victims. They can often be linked to concrete events reported in the press. And yet, in this context, they could also be an archive of visual archetypes of violence and danger. And so, a demolished building is transformed in our mind's eyes into Caspar David Friedrich's Ice Sea, a pile of sand and rubbish on the edge of the motorway becomes the Island of Death by Arnold Böcklin. Images dedicated more to the beauty of horror than to the horror of horror are published as »Enduring beauty« in the format of an LP inlay booklet. Actually it's a white album, the follower of my first publication »Beauty remains«, a black LP inlay booklet.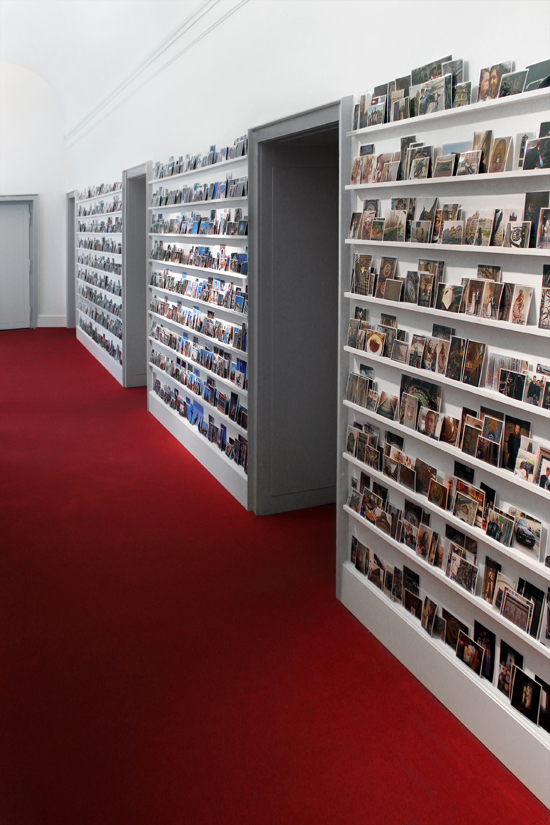 Landscape Stories: All your exhibitions are so fabulous. I remember the Goethe-Institut Prag exhibition or the show at the Australian Centre for Photography, Sydney, in which a corridor begins a memory world and the second in which images to chemically decompose. The project combines object and installation and encourages visitors to investigate, touch and handle the works laid out in darkroom developing trays. How you think about an idea of a site - specific exhibition space?
Sascha Weidner: One of the first things which I always do is visiting the exhibition space. Taking pictures, walking up and down, getting all architectural plans, drinking silently coffee and taking time. Most of the time than the space starts 'to talk' to me and I try to reply. Becoming joined together in the process are the walls of the space as a whole, which acquires its own density and is charged with tension. So, the idea starts a lot of times in a space.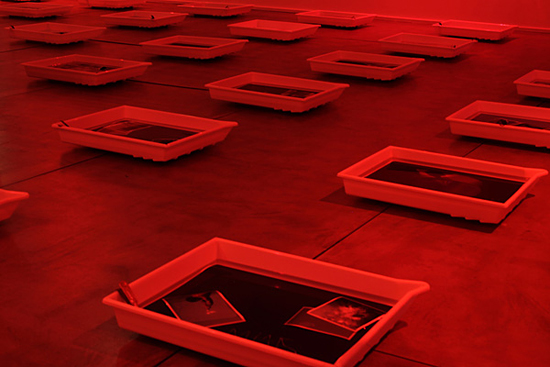 Landscape Stories: Show us a preparatory idea of a new serie. What's happen?
Sascha Weidner: I will leave soon to China because I am invited and will stay in the Three Shadows Photography Art Center in Beijing. Actually, I really would like to talk about a new serie, a clear concept, I like to have one like a Becher student, but I was never an Becher student. Maybe I am not German enough for that. I don't know what will happen, where the path will lead me. I just try to have hungry eyes and remain true to myself and than everything is possible.
Interview curated by Camilla Boemio