Landscape Stories: How did you first come to arts? What was it that drew you towards photography in particular? How did you discover photography as your medium for expression?
Fred Huening: When I was growing up there was no art of any kind in our family household. In school I had very bad marks in art classes. I think that's why I became such a very late bloomer in art. As an adult I discovered art and photography on my own. I visited as many exhibitions and museums as possible. I specially loved the old masters of painting and photography. I couldn't paint so one day at the age of 33 I took my first photograph – inspired by the work of Wolfgang Tillmans. I loved his credo "if one thing matters, everything matters" and I became addicted to photographing my everyday life and my girlfriends. From then on I worked on my own for five years, developing my films at the drugstore, never showing my photographs to anyone. In 2005 I was accepted to the newly founded Berlin based OSTKREUZSCHULE for Photography with famous teachers from former GDR like Sibylle Bergemann, Ute Mahler and Arno Fischer. That was "the great leap" for my artistic evolution. My medium for expression is not so much photography itself, but it is definitely the photobook – the combination of photography, story-telling and writing.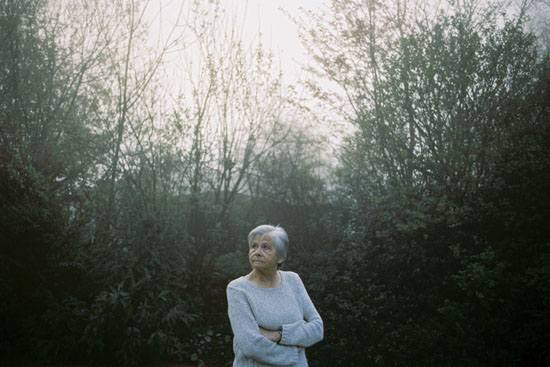 Landscape Stories: You have studied for several years in close contact with Prof. Ute Mahler. How much has her personal and artistic influence been important for your artistic career?
Fred Huening: Ute Mahler is a great teacher. She was the first who recognized my talent. Without her guidance my diploma work einer would not have been possible. But i was only for 2,5 years her student and that's the reason why her personal and artistic influence was not so important for my (so far little) career. Much more important for my artistic evolution were my publisher Hannes Wanderer and of course Susan Bright, who made my work "visible" with her Home Truths – Shows at The Photographers' Gallery London, MoCP Chicago and Belfast Exposed.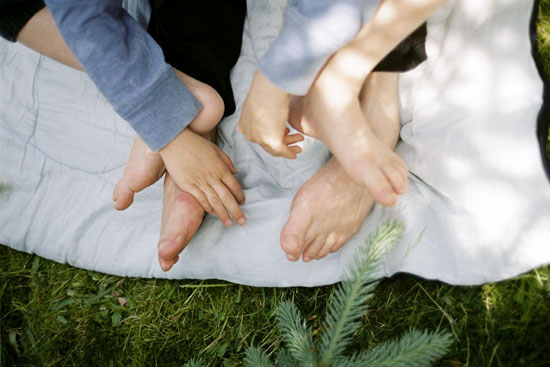 Landscape Stories: Who are your favorite artists and why? What are your influences, photographic or otherwise?
Fred Huening: I was always a very visual person. Before photography and art I was addicted to the cinema, to directors like Lars von Trier, Wong Kar-Wai or Stanley Kubrick. My door opener to photography were Helmut Newton, Jean-Francois Jonvelle and Bettina Rheims. Later I found out that there are two types of photographers / artists: one is a mirror and one is a window. I am a mirror, definitively a mirror. And that's why Nan Goldin and Larry Clark are my forever heroes. I also admire the work of Sally Mann, Nicholas Nixon, Harry Callahan, Nobuyoshi Araki, Juergen Teller, Elina Brotherus, Doug Dubois, Elinor Carucci, Seiichi Furuya and many others dealing with "the things of life". But my influences and inspirations also came from artists like Frans Masereel, Balthus, Caravaggio, Egon Schiele, the painters of German Brücke (Kirchner, Heckel, Mueller, Nolde etc.), Lucien Freud, Martin Kippenberger and also from writers like James Joyce, Gottfried Benn, Philippe Djian or Karl Ove Knausgård.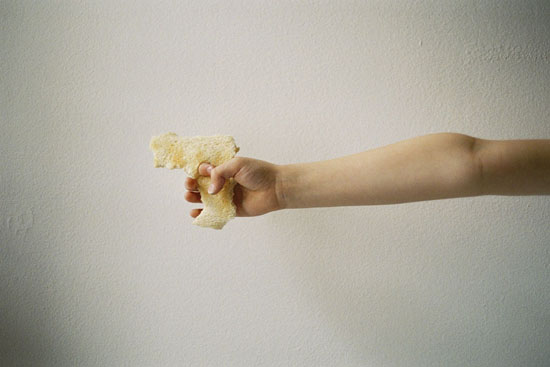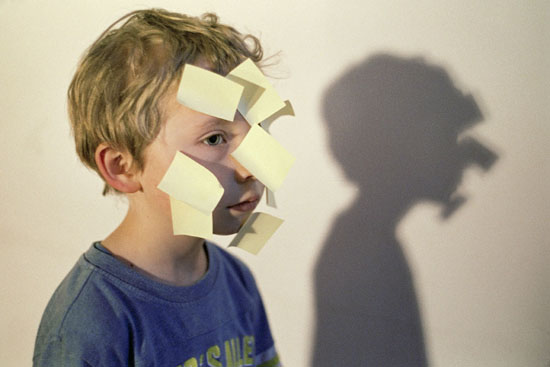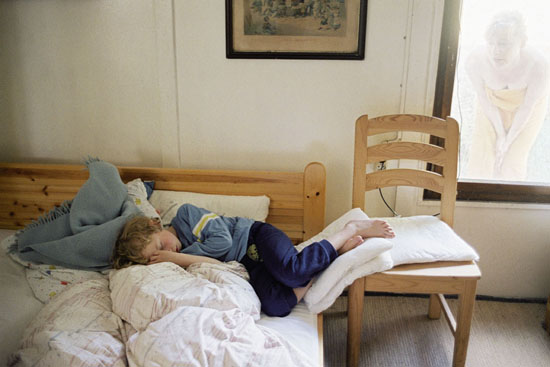 Landscape Stories: Could you describe your earliest experiences with photography, both as a viewer and an artist?
Fred Huening: As a viewer: When i was 6 or 7 years old i saw Nick Ut's famous photograph "Children Fleeing an American Napalm Strike, Trảng Bàng, 1972" on TV. For a few minutes there was only this picture and Marlene Dietrich singing "Where Have All the Flowers Gone". The song was in german, so i understand the message. I did not know much about the Vietnam War this times, but the crying girl was in my age and i identified myself with her. This was such a strong impression that i will never forget. In retrospect: There was this powerful combination of image and text that i now always try to achieve with my books.
As an artist: In my first year of photography school i was travelling through the Polish province Pomerania on the traces of my mother, who was born there in the times of second world war. After some unsuccessful days without shooting any pictures, i came to the beach and took – in a period of about two minutes – two pictures, that are still very important to me. After this experience ("The magic can happen anytime and anywhere no matter how boring or depressing a day seems to be.") i became totally addicted to photography.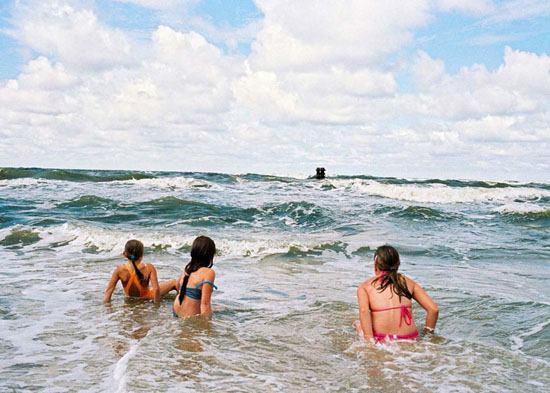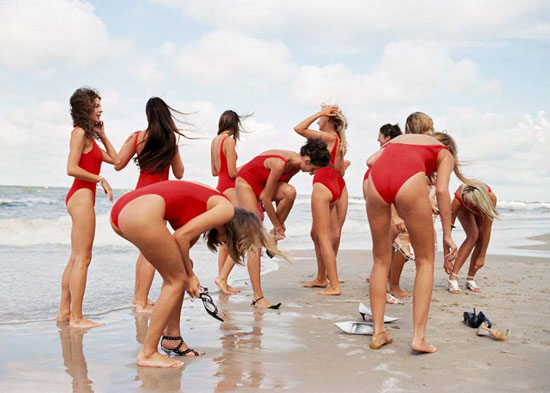 Landscape Stories: Your work deals with representations of people, and is specifically about your family, and also about the female body. Please explain what your work is about in more detail.
Fred Huening: My interest is the everyday life, the banal things of life. Love, loss, lust, beauty and decay. My topic is The Things of Life (like the title of the wonderful French movie with Romy Schneider). My claim is to create pictures that evoke deep feelings and emotions by the viewer. Or to say it in a very lofty way: My demand is to create pictures I want to see "in my final hour" when my life will pass by my "inner eye".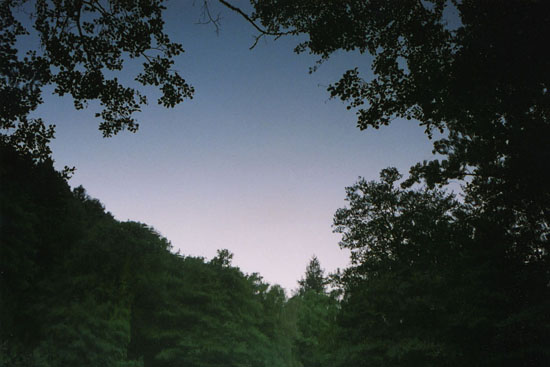 Landscape Stories: Referring to your trilogy book "One Circle". The first chapter Einer (One) concerns death. Zwei (Two) is about a couple's life, love and sex. The third book, Drei (Three) reveals an idyllic childhood. What are the reasons that motivated you to tell us about it?
Fred Huening: There was no general interest in motherhood. It became "my theme" because it happened to me to become an artist and a father at the same time.
This is my credo, my belief: If you want to become an original artist with an original voice – you better only deal with things you do know well! Nobody – even the best photographer of all times – could have taken the pictures i took of my family, because: I am alway there. I have the 24/7 permission to shoot. And for example nobody else than Richard Billingham could have taken these pictures of his broken family (remember his famous photobook Ray's A Laugh).
Concerning drei: I hope that the (almost adult) reader will get a notion of the lost or forgotten mysteries and wonders of childhood. I want them to feel or react the way i did, when i became a father at the age of almost 40. Before that happened i never planned to have a child. My memories of my own childhood where lost and hidden in my mind. When i saw my son growing up i re-discovered my own childhood through him and this was magic. As an artist i have to point out that drei (three) is of course very personal but what you see is not our life one-to-one! It's a piece of art. We live in the center of Berlin with heavy traffic and less nature! In drei the reader sees only nature, no cars, no mobile phones and other products of modern life. The reason is: drei is my artistical vision of a perfect childhood and a good life. I myself was born and raised in a small village at the countryside.
When my son was born my girlfriend turned from a lover into a mother. Her love and attention concentrated (of course) on my son. So i felt sometimes like an outsider observing the "inner circle" of mother and son. So i had ambivalent feelings and so i took my camera to express my emotions.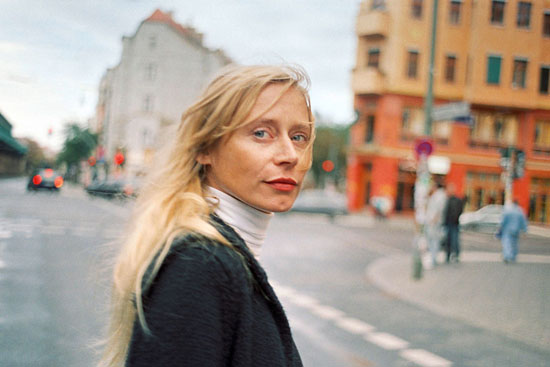 Landscape Stories: What is it at all that a photograph can say?
Fred Huening: A good photograph touches both – your soul and your mind.
Landscape Stories: What is the most rewarding thing in your work?
Fred Huening: The artistically work itself makes me happy.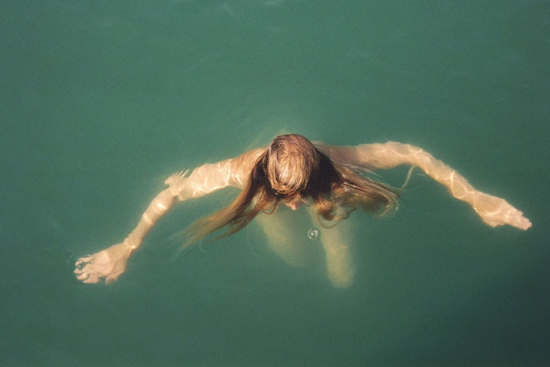 Landscape Stories: Could you tell us something more about the creation of the book (editing, printing, etc.)?
Fred Huening: einer was my diploma work at Ostkreuzschule in 2007. I won a highly priced art award in the same year with it. So I knew that there where 30 strong pictures, but I didn't see them as a book at that time. In 2010, the publisher Hannes Wanderer from Peperoni Books asked me to make a small book (edition of 100) of the work. He didn't change the sequencing, but he put one picture on the right side of a double page and maybe another on the left side to show the ambivalence of the pictures and that everything has two sides. He also repeated the two key pictures (the stillborn child and the first breath of the second child). That was when it took form as a real book. After einer (with a white cover) was published I became addicted to making books. Becoming a father and becoming an artist happened at the same time. Because I had so much material about my wife and my son, I wanted to create a love story (book zwei with a red cover) and a book about motherhood, motherly love and the mystery of childhood (book drei with a blue cover). The three colours of the trilogy are a hommage to the film trilogy of Krzysztof Kie?lowski and also the colours of my home country in Northern Germany (to underline the personal reference). In 2013, curator and writer Susan Bright invited me to show my three little books in the exhibition Home Truths: Photography and Motherhood at the Photographers' Gallery in London. Because the trilogy was sold out, we re-published it as one book called one circle – with the 3 poems I wrote for it translated to English.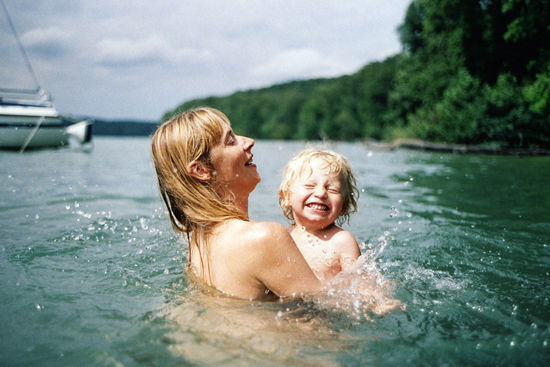 Landscape Stories: Can you suggest us 3 photography books that you liked?
Fred Huening: There are hundreds. But, okay … Here are 3 of my all-time-favorites:
Nan Goldin – The Ballad of Sexual Dependency
René Groebli – Das Auge der Liebe (The Eye of Love)
Bettina Rheims – Chambre close
Landscape Stories: What's your favorite website about photography?
Fred Huening: To be honest – I don't have one or better to say: I am not familiar with all these websites. At the moment i follow Landscape Stories Family and www.theoneswelove.net because i am interested in all kind of intimate photography. I am interested in photo books – so every day i take a look at the "book of the day" at www.photoeye.com.
I prefer to look at photobooks in original. So i spent a lot of time at artbook stores. My favorite photobook store in Berlin is 25books, run by my publisher Hannes Wanderer. You will always meet photographers and artists from all over the world there.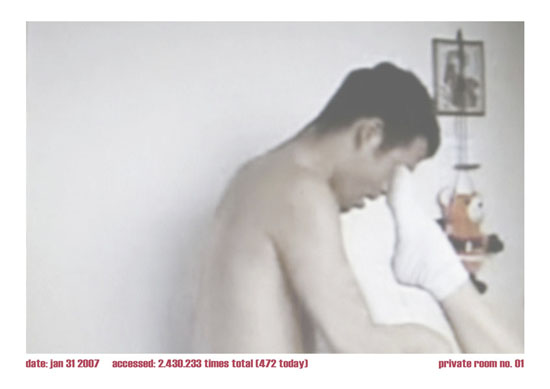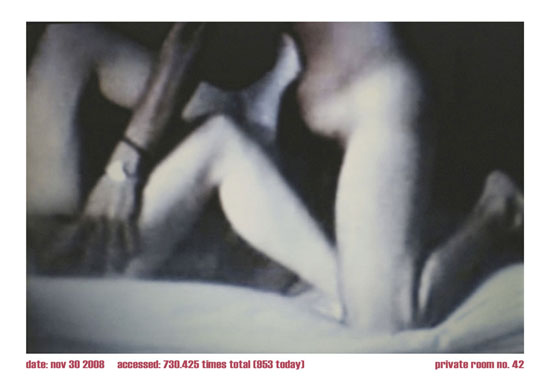 Landscape Stories: What is your current project about?
Fred Huening: I am a great admirer of the Norwegian writer Karl Ove Knausgård and his huge project about everything in his and his family's life in six books. So next year I will try to create a similar project in nine photo books (including einer, zwei and drei). At the moment I am working on a book about my father and his suicide 20 years ago. The title of the book will be keiner (none). I am also planning a book about my son and me, another about my son and my wife, one about my mother, one about our love-life (after being a couple for 10 years) and finally one about me. I hope my publisher Hannes Wanderer will make these six little books with me again.
In spring 2015 the second edition of my book one circle will be published by Peperoni Books. And also a small book called private rooms – based on found material from the internet.
Interview curated by Gianpaolo Arena