Winner at the SI Fest 2012 of the Open Your Books Prize, given to authors of self-produced photo books, Dust is Michele Cera's first book.
Dedicated to the face of Albania, it is in fact the binder book of all the faces of Albania, portrayed along that dusty strip of land overlooking the Mediterranean Sea. Michele Cera deconstructs the ideology of linear narrative in order to produce in a single frame the catalogue of the human universe of Albanian people. 37 photos but a large literature on the issue of marginality, geophysical and anthropic in total camouflage.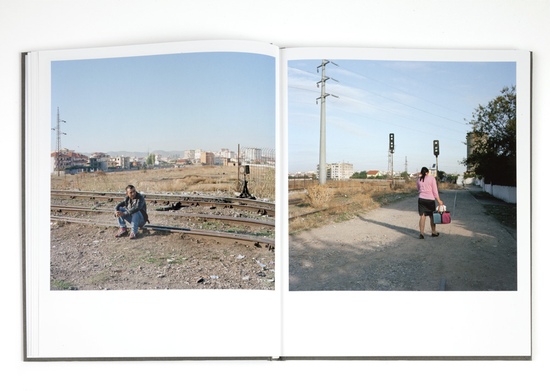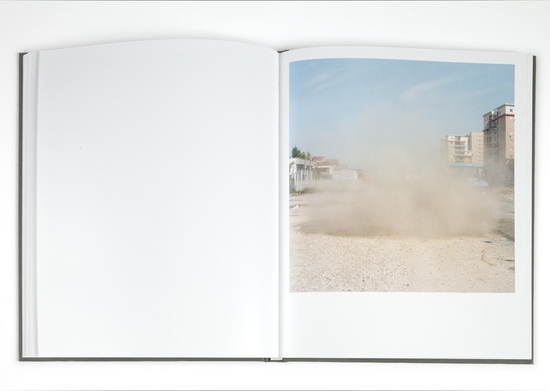 It is an ordered sequence of images whose compositional structure is always the same, id est articulates around the geometric shape of the square in which the human figure not only lives, but it is made ​​unique and tactile in continuous cross-reference between man and surrounding landscape, both absolutely present but precarious.
While cities disappear into the universal topographical anonymity – as well as the subjects escape the determined gaze of the camera – these frames consider the urban environment primarily as a human environment and then as the ground for a game of participation between the author and the landscape, activating it of coexistence and interpenetration.
This strong immersion of the omniscient narrator is justified and defended by the will of the same Michele Cera to surrender to the memory of his grandparents who have raised the parents in Italy after the Second World War.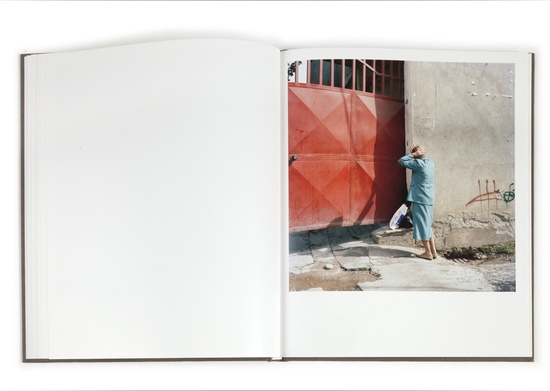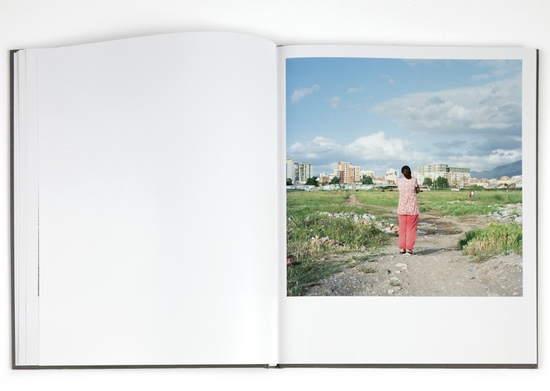 A book in which to walk among the ruins of a post-war Albania (or is it Italy?) with the over-exposed language of photography and of that autobiographical feeling that keeps everything together as a rebinding.