Landscape Stories: How did you get involved with photography?
Alexander Sauer (1971 Frankfurt, Germany): When I was in my early twenties, there were many possible ways. – I made music, photographs and was still studying economics. During this time I got a job as a photo assistant and finally took the decision to study photography. I have deliberately chosen this way, knowing it would be a long and very bumpy road. Today I can't imagine to do something else – having over 20 years of experience as a working professional photographer and having built a successful international career. Self-employed since 2002 I have been working all over the globe in the field of advertising, annual reports, corporate communication, editorial, industry and people. The collaboration with Andreana is the best thing that could've happened to me!
Andreana Scanderbeg (1969 Los Angeles, USA): Alexander was working as a photographer and I held a senior management position in a large corporate group. It was in early 2005 when I started to bring Alexanders operational business planning, resourcing and transformation "up to scratch". We had a lot of fun working together and we soon realised that there was so much potential for extensions. I took the decision to quit my job and switched to the creative industry sector. Not only the pleasure in our work but also the achievement of sustained success lead to the founding of SCANDERBEG SAUER PHOTOGRAPHY in 2006. Since then have been working together – following the principle "Love what you do, do what you love"! Besides, I am Co-President of the Swiss professional photographers and photo designers association (SBF) – the oldest professional organizations for photographers in Europe.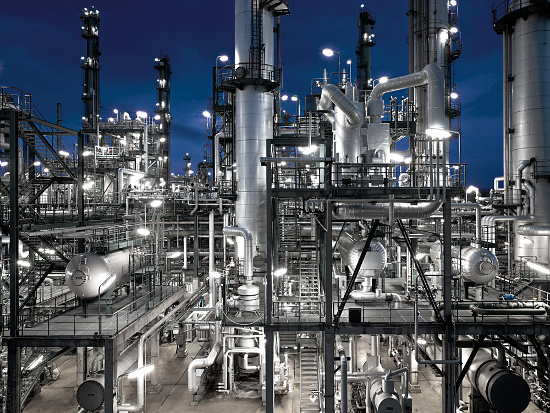 Landscape Stories: What were your earliest photographs and influences?
Scanderbeg Sauer Photography: The person who deeply shaped our opinion – besides the so-called "Düsseldorf School" – is a Swiss industrial photographer, Jacob Tuggener. 1943 he has made a book called "factory". While the Düsseldorf School of photography is very analytical and formal – you'll find the man behind the work and you'll find the emotional factor in his photography which is beeing the key issue.
Landscape Stories: You always work together, tell me about of your perfect work feeling.
Scanderbeg Sauer Photography: Even after many years we find it enriching and fun to work together. We are trying to create a working environment where mutual support, trust and appreciation are familiar elements. We find it stimulating to harmonise views in a proactive and solution-oriented approach. It's an essential part of a qualitative and creative way of working – which aims to create a win-win situation. We have never regretted our decision setting off along a common path. We are quite different but complement one another perfectly… Perhaps that is precisely what makes us so successful.
Landscape Stories: You capture emotions of extreme locations in their typically graphic style of photography – whether for a commissioned work or a personal project. Can you tell me about your recent shootings in the United States of America, Luxembourg and Germany?
Scanderbeg Sauer Photography: At present, we are in the middle of the "high season" for Annual Report shootings. We've realized images for various businesses. In the United States we were busy working for a company which deploys innovative high tech products in over 80 countries, which rate and test the integrity of pipelines, tank farms and ships of the oil and gas industry. In Luxembourg and Germany we were shooting Annual Report motivs for one of the world's leading providers of forwarding and logistics services. The annual report season will keep us busy! Follow us on Facebook :-) and you'll hear more on this soon! https://www.facebook.com/scanderbegsauer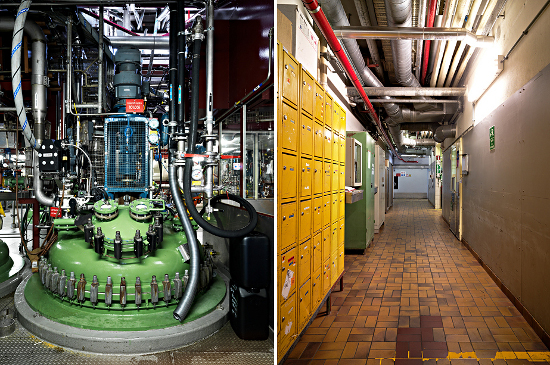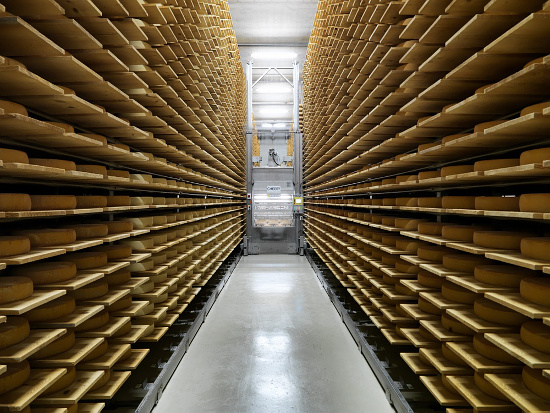 Landscape Stories: One of my favourite works is BURCKHARDT COMPRESSION. Tell me about it.
Scanderbeg Sauer Photography: Our client is one of the world's largest manufacturers of reciprocating compressors. We supported them to develop a pictorial language many years ago. They have been very open to our ideas and we could give our creativity free rein. Over the years we had many interesting shootings in the company's own works (Switzerland/China/Germany/India) and in other parts of the world. Since we have the extensive experience, connections and know-how to research, supervise and control just about every production – we took take care of the production as well as the post-production for all shootings.
We not only had the chance to characetize the visual language but also got the opportunity to create the concept for the Annual Report when the company went public in 2006. We are currently shooting the 6th report for this client, without a break! The concept has matured further and in the meantime a great design agency has been involved as well. We are very pleased about this wonderful cooperation and we're very happy with the enriching experiences we have had with this client for more than seven years now.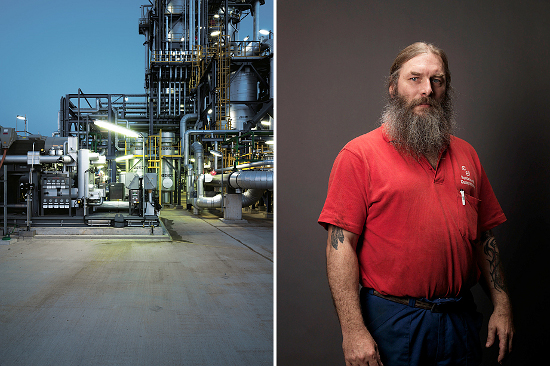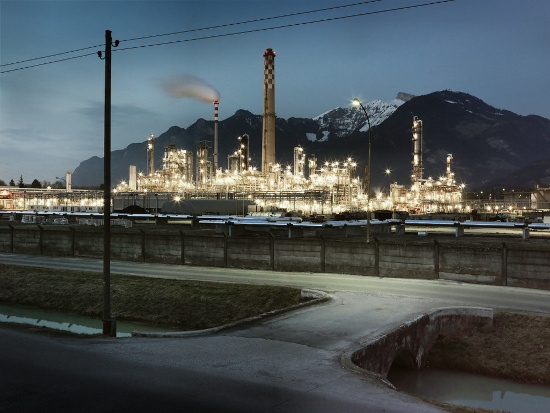 Landscape Stories: In all the extreme oddness, you find the extreme beauty. What is for you the Sublime?
Scanderbeg Sauer Photography: Our strength is perhaps to find a beauty – even in the biggest mess… We can be standing in a scrap yard, in facilities marked for clearance, coal mountains or a sausage factory – there is always a formality to discover and thus fulfill aesthetic requirements without this artificially beautified industrial images would arise. We also think a picture works much better the clearer it is – with the combination of high formality and geometric reduction. This is certainly an ideal of our photography. In the 80ies the happy worker has been shot while working at the bench with blue and orange light used. This is something that does not exist in our photography. If a customer wants to show working people in his factory, then we portray people, but we certainly do not put them behind the bench and let them pretend as if they are working. We think our world is honest and that makes it beautiful.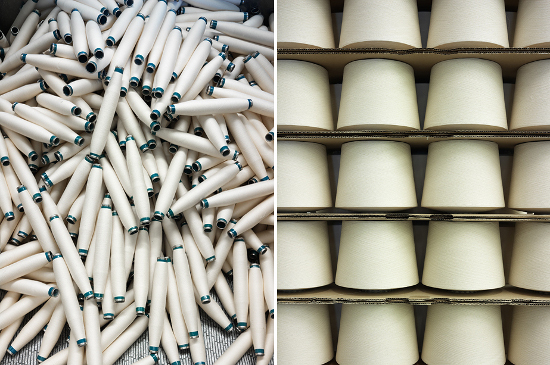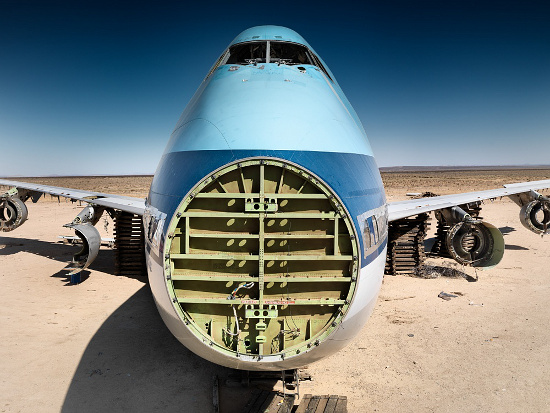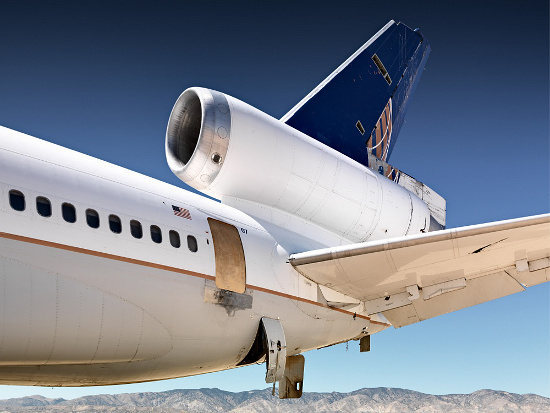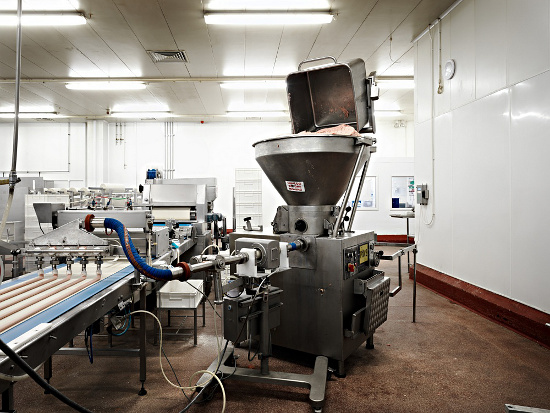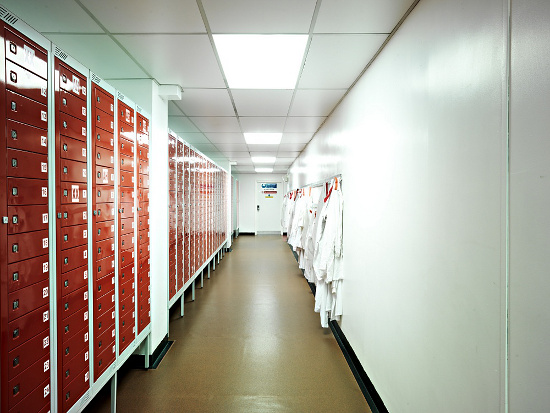 Landscape Stories: How is the industrial landscape changing in some areas of the world?
Scanderbeg Sauer Photography: Yes, the industrial landscape is changing – as well as the company's decision makers body of thought. They are aware if they are working – for example – in the oil industry that it is a dwindling resource. They slowly start thinking what happens when there is no oil left. Over the last years, many of the companies we work for, have developed a new attitude, a new approach on the topic of sustainability and ecology.
Landscape Stories: How do you use intuition?
Scanderbeg Sauer Photography: We have a strong intuition and sometimes take a gut decisions on the spot: this is our picture. Our confrontation is always a very direct, one dealing with the situation in which we see certain things. It also has a lot to do with the people you meet, how to confront them. We always say, besides photography it takes also listening and speaking skills – to open hearts and doors.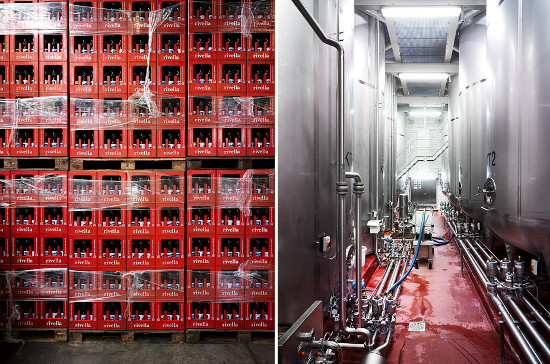 Landscape Stories: You have, also, a soft spot for people. Can you tell me about it with some examples of works realized?
Scanderbeg Sauer Photography: For our CHAVALON project we have photographed a disused thermal power station and abandoned office buildings located in Vouvry in the Swiss canton of Valais. In our images, the viewer is faced with rooms fraught with memories: abandoned floors and production rooms stand as a reminder of just how much has changed since the plant was built. We tryed to seamlessly integrate sensitive portraits of the plant's former employees into this series. There are many stories and emotions bound up in this plant's past, and the people portrayed still carry with them the pride of having worked there – regardless of its eco-beast history. Having a deep interest in people, we will always search for the interaction between mankind and technology.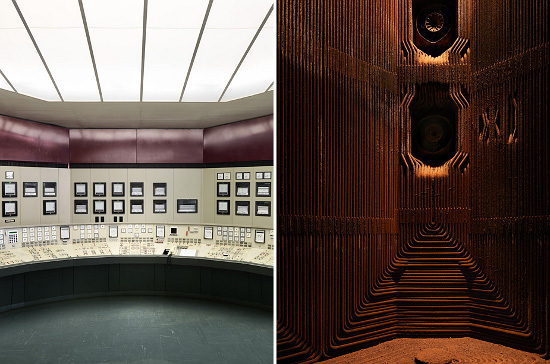 Landscape Stories: What has been your experience working on books?
Scanderbeg Sauer Photography: We've produced a book for our DECOMMISSIONED project. It has been a great experience and has given us a chance to summarize our project. It's like a tie that binds the most important aspects together. The book 'Decommissioned', featuring 24 pictures accompanied our exhibition. www.scanderbegsauer.com/decommissioned-more/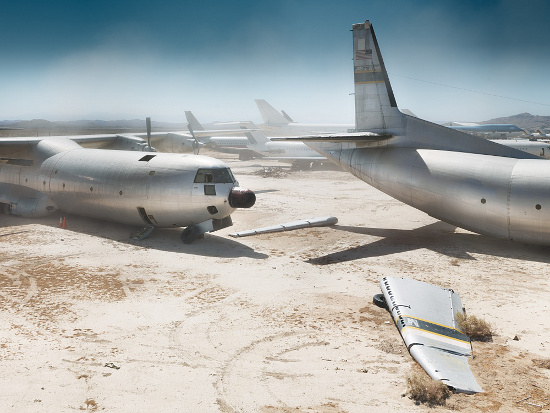 Interview curated by Camilla Boemio