Landscape Stories: What poetry or artist influenced your beginnings most? Where can the roots of your work be found?
Jan Kempenaers: I started my studies in the mid-80s at The Royal Academy in Ghent, where I'm now teaching and doing research. At that time, the photography department was really into Henri Cartier Bresson's The Decisive Moment. I wasn't so keen on it, it was frustrating because I always had the idea that you have missed out on the best moments in these photographs.
I was looking for something else in the first year of the studies. In the library, I discovered two books by Robert Adams – From The Missouri West and Los Angeles Spring, and also a book by Lewis Baltz called Park City. I was looking to these photographers around '86. After that I started making photographs in which you could see several functions in the landscape, often with strange combinations between the things you could identify, like roads, industry and housing.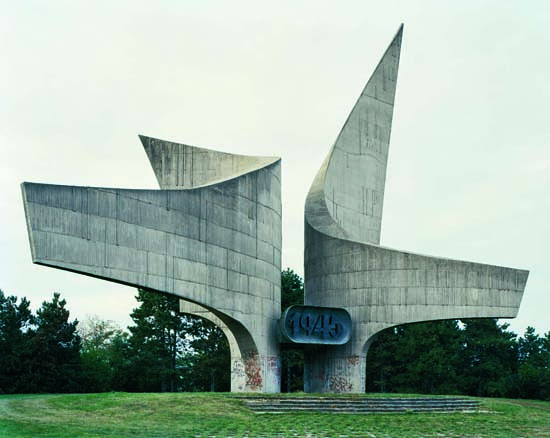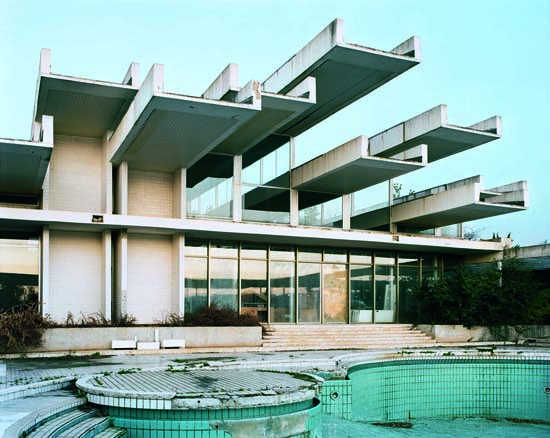 Landscape Stories: How much have the New Topographics movement and Land Art been a source of inspiration for you when you started to search for your photographic style?
Jan Kempenaers: Robert Adams and Lewis Baltz are definitely two artists from the New Topographics period. I saw the book on the New Topographics in the mid-80s and the photographs from the show in '75. During this time John Davies' book Green and Pleasant Land also appealed to me. Land Art was not really the thing that grabbed my attention.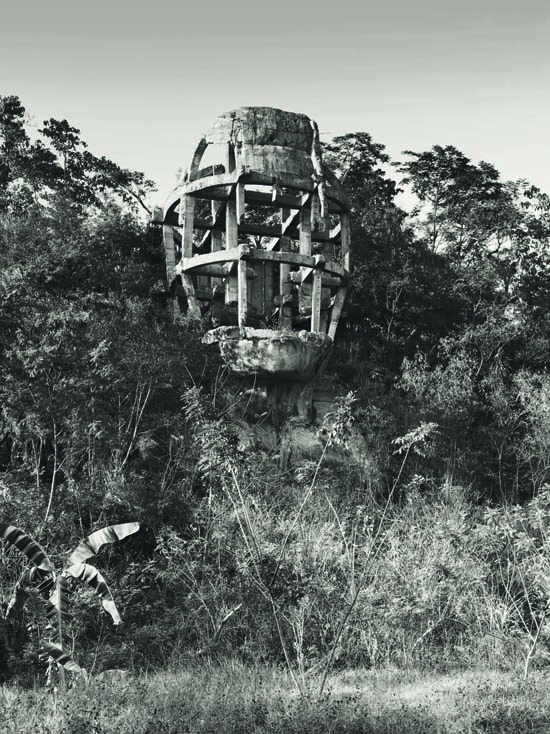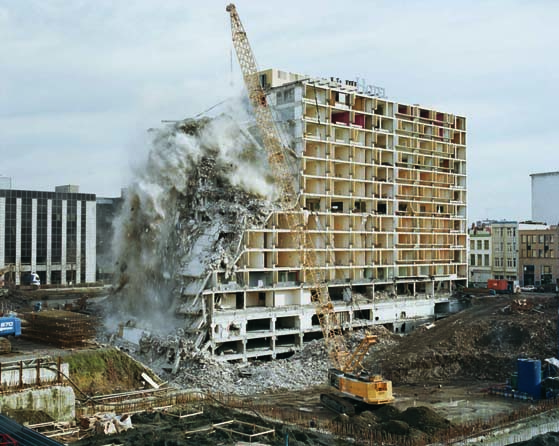 Landscape Stories: Do you gather specific information about what you are going to photograph? Do you already have an idea about the photo project when you start the journey? How important is your preparatory work?
Jan Kempenaers: It depends a bit on the project. If I think about the Spomenik project then its important to prepare an itinerary and gather information about it. You have to know that the monuments are there and more or less where they are. In this case, it is difficult to make photographs without knowing where or what to find.
For landscape photography in general, I think travelling is important – just travelling around and seeing what appears in your way. Not with the fixed idea of what you will photograph but more from the idea of registering what's happening around you – using intuition more than knowing what you want to find.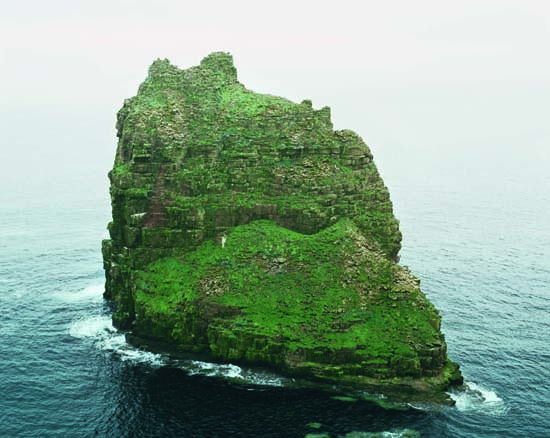 Landscape Stories: How does the project evolve from when you start shooting? How do you choose the places you photograph?
Jan Kempenaers:Firstly, it is important to look at the place to see if it's an interesting subject. When I find a subject I can already imagine what the image is going to look like, so it's often based on the experience of finding the subject within the landscape. The duration of the project also depends on the subject itself – sometimes I find an interesting subject, and think that it might be nice to make more photos of the same – a series can develop in the process. In other instances I look for similar subjects that can make a series of photographs afterwards. With the Spomenik project it's something completely different. This happened to me in Ireland, Scotland and New Zealand. You really have to be focused, otherwise it can be difficult. It's like this for me here in Belgium – it is important that I have the experience of a landscape for the first time, otherwise I become too familiar with it and can't see the image anymore. It's impossible if you've seen it 100 times already. That's why traveling is so important – you always encounter new things one after the other.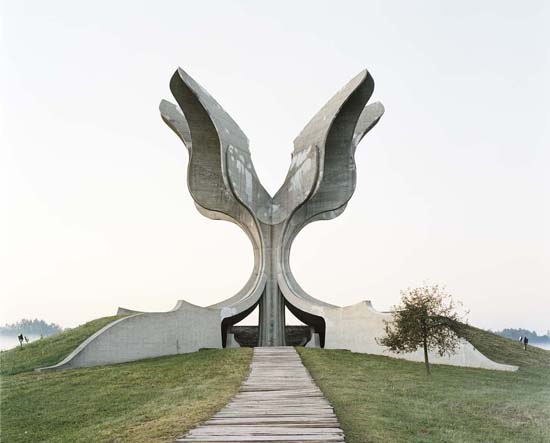 , 2007)
Landscape Stories
: **Referring to your work Spomenik, 2006 – 2009 … You capture the Spomeniks in the misty mountain landscape at twilight through the Balkans. These monumental sculptures look like mysterious objects, something between ruins and the powerful beauty of the Sublime. Could you tell us something more about the creation of the project? Do you have a special relationship with that place?**
Jan Kempenaers
: Just after the war in Sarajevo I took some photographs in the places where there had been shooting during the war. On the days it rained I went to the library to look at books. I discovered an encyclopaedia and immediately found some interesting examples of art from former Yugoslavia. I copied the pages and archived them in my atelier. Just before I started my PhD, I was looking through these archives to start a new project and found the copies from my time in Sarajevo. So, I thought it would be interesting to photograph the monuments. Later, I went with a friend Zlatko Wurzberg, from the Jan van Eyck Academy in Maastricht to several libraries around Zagreb where we found some books about the monuments. In one of the books there was a little map from the '70s with all the monuments in the former Yugoslavia – there were hundreds. Some monuments are very small, some are in cities – there aren't hundreds similar to the large ones I photographed. Based on our research, we travelled to the monuments together. Some of the places had certain atmospheres which were interesting. Some monuments were interesting as sculptures as they were situated in wild landscapes. I simply photographed the ones I was interested in – otherwise I don't have a special relationship with the places themselves.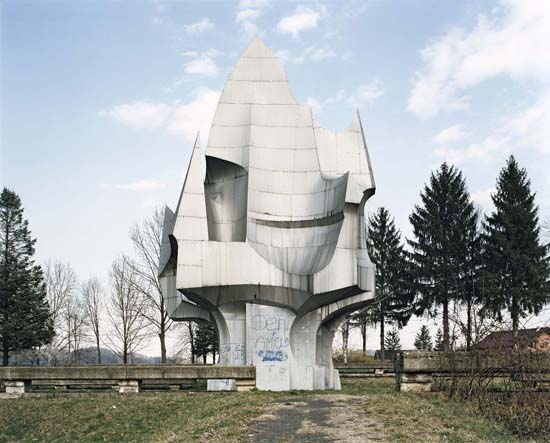 , 2007)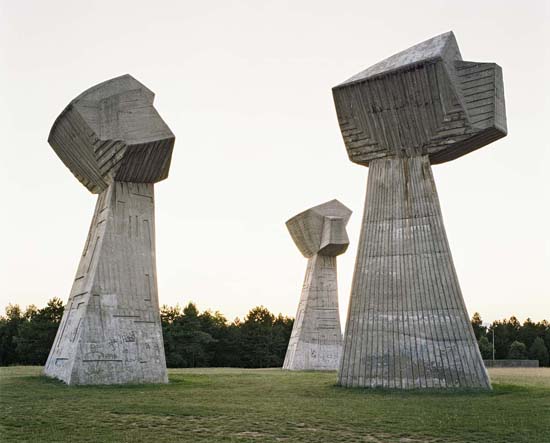 , 2007)
Landscape Stories
: **What is the Sublime for you? Is it part of your vision?**
Jan Kempenaers
: I have never worked with a theoretical interpretation of the sublime. My PhD in the arts was about the picturesque landscape and how historical criteria is used to make landscape imagery. It describes how it has developed historically in photography, in contemporary photography as well as in my own work. It was good to describe the criteria that had been important for my work over the years. In that sense I know quite a bit about the picturesque, but not really about the sublime.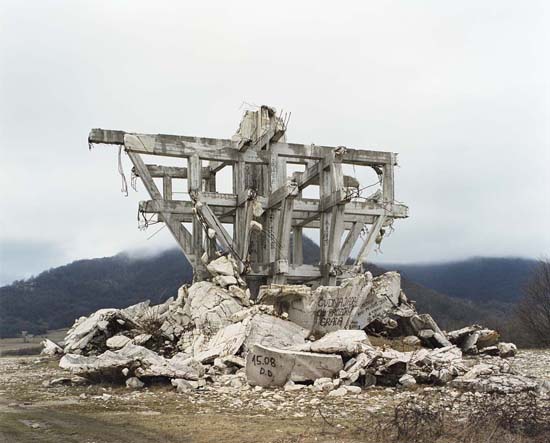 , 2007)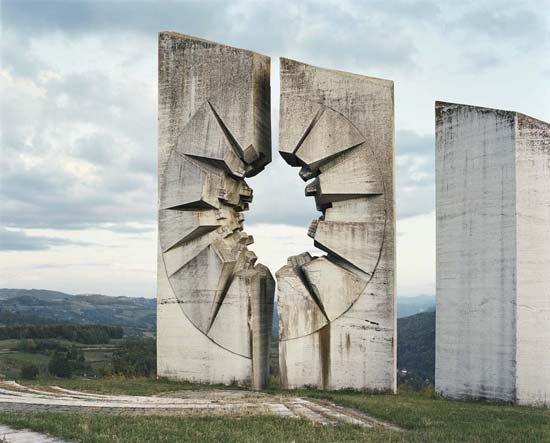 , 2009)
Landscape Stories
: **Could you tell us something more about the creation of the book Spomenik?**
Jan Kempenaers
: After taking the photographs, I met up with Roger Willems and Mark Manders from Roma Publications and they suggested a book with photographs. Even before I had said yes they already had a design for the book. In the meantime it has been printed three times. It attracts a wide range of people interested in contemporary art but also people who are involved in fashion and product design. Since the book came out, many people have started researching the monuments. It is nice that it is a source of inspiration for others. In the book there are simply 26 photographs, with no extra information about each monument. These are the same images which are used for exhibiting. I am trying to make captivating images of the monuments. I don't really see Spomenik as a book of documentary photographs – at least it was never intended for that reason.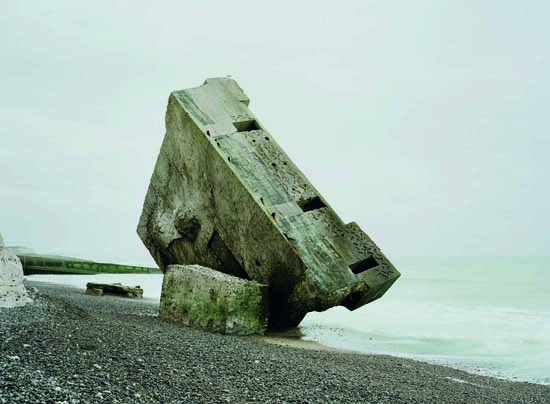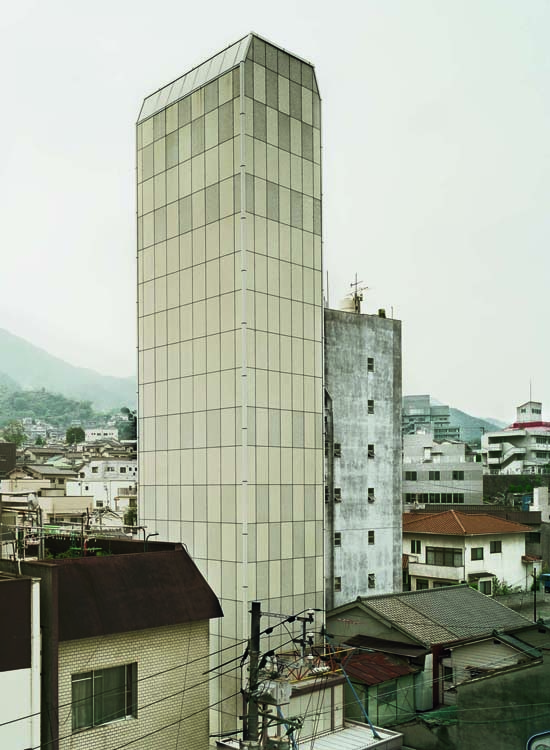 Landscape Stories
: **What equipment do you use? Do you think it's important to be technically proficient?**
Jan Kempenaers
: I use all kinds of equipment, but nowadays I only work with digital cameras. I don't think it's important to be technically proficient at all. It depends on the kind of image you want – one can make interesting images without technical criteria.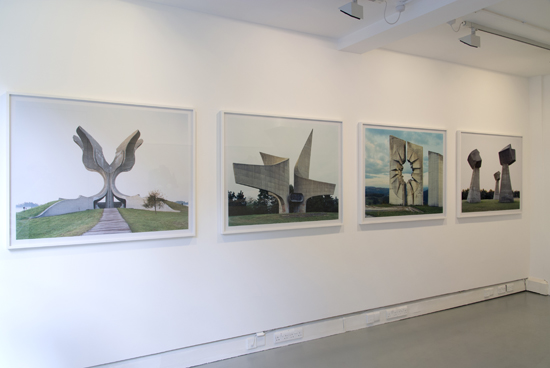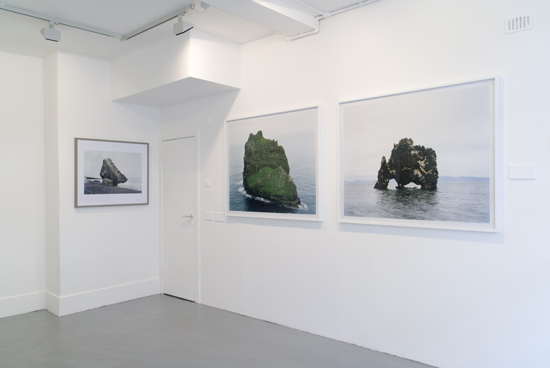 Landscape Stories
: **What about your next projects?**
Jan Kempenaers
: There will be a new book finished by mid-September. Together with Roma we will present it at the New York Art Book Fair as well as in Paris and Amsterdam. Together with the Danish artist Kasper Andreasen I am working on three art projects in public spaces. He works with drawing, so we are looking for hybrid forms between photography and drawing. For my post-doctoral research at the Royal Academy in Ghent, I am busy with the possibilities of abstract photography and different printing techniques. Jan Kempenaers is affiliated to KASK/School of Arts Ghent [www.jankempenaers.info](www.jankempenaers.info) [www.breeselittle.com](www.breeselittle.com) Interview curated by Gianpaolo Arena