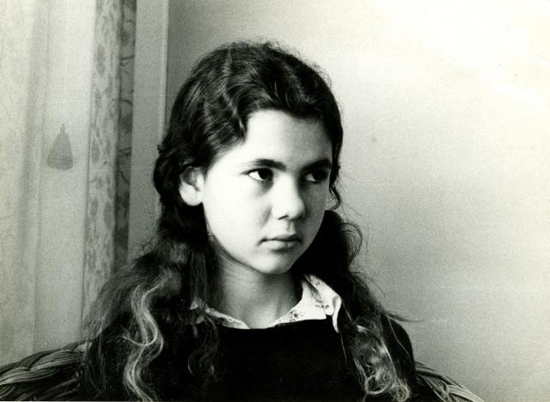 Landscape Stories: How did you get first to photography? What are your artistic influences and inspirations (not only photographers…). Which emerging artists are you looking at?
Cristina Nuñez: When I was 24 I met an Italian photographer. We fell in love and I moved to Milan. In his portraits, my partner used the camera to capture people's inner life and strength, so I became very interested in that powerful instrument and turned the lens to myself. I started photographing myself. Then, after 6 years of self-portraits, I was ready to photograph others, and I produced my series Body and Soul, which got the Award for a Photo Project from the Studio Marangoni Foundation in Florence. My influences have been above all in Italian and Dutch Renaissance paintings (Caravaggio, Rembrandt), but also Egon Schiele and Lucien Freud. Some photographers have inspired me a lot, like Richard Avedon, Irving Penn, Diane Arbus, Cindy Sherman, Ana Mendieta, Elina Brotherus, Tomoko Sawada, and video artists such as Kimsooja and Bill Viola. I must say that I don't look much emerging art, because right now, I don't want any more influences from anybody, and I want to do only what my guts tell me to do, no matter what others do. Also, when I actually go to shows, there is nothing that really strikes me or turns me inside out (as I would like). There is too much technical virtuosity, and not enough important and innovative content. Nevertheless, there are some artists I'm interested in, although some are still unknown: Richard Stipl (sculpture), Elinor Carucci, Anna Meschiari and Anne De Gelas (photography).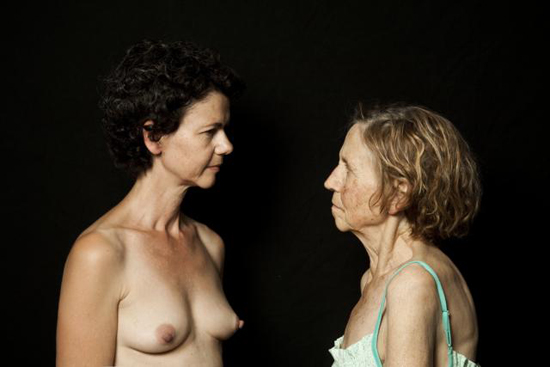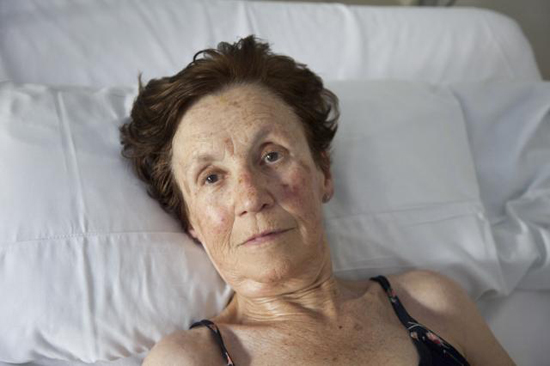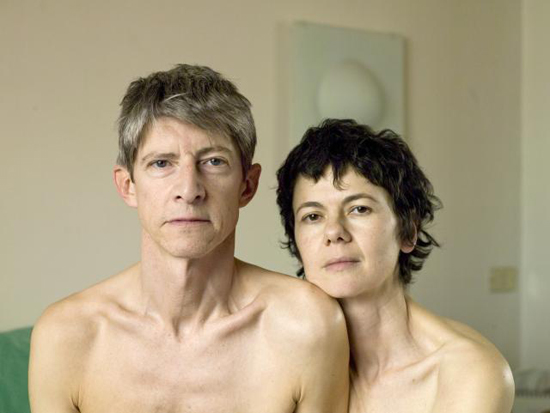 Landscape Stories: Do you see any tendencies in the photography now? Who are the photographers that most excite you today?
Cristina Nuñez: I think photography is becoming more and more personal, drawing attention towards the human being: the emotional and inner life, introspection, self-therapy. And I'm very happy about that, since we've seen too much technical virtuosity, too much landscape, too much mind-driven incomprehensible photography, which was a way to escape the inner world, the uneasiness, the universal pain. Photographers I'm interested in today are all women: Elina Brotherus, Elinor Carucci, Anna Meschiari and Anne De Gelas.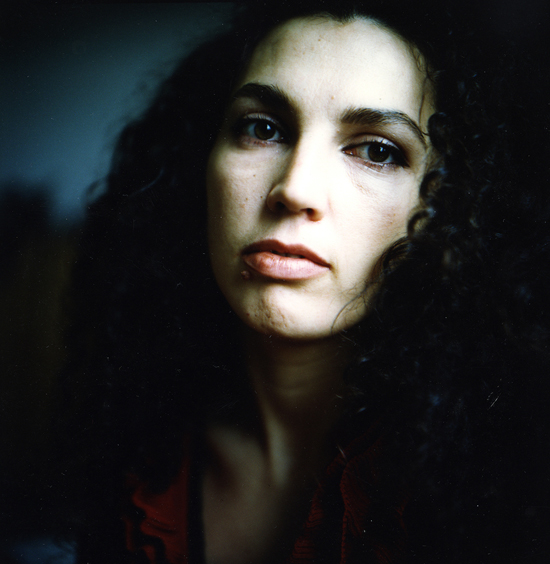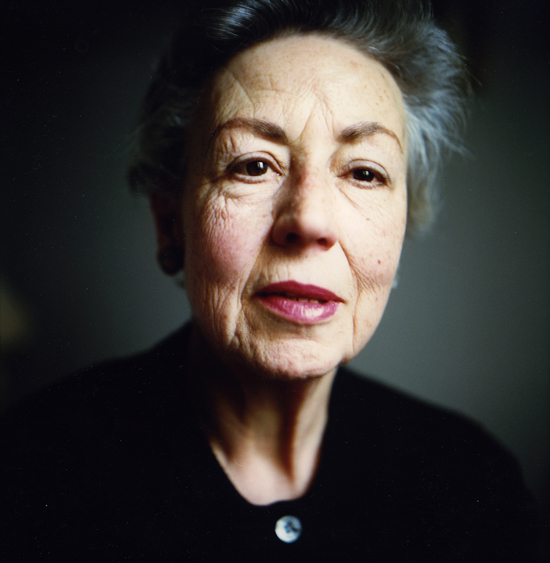 Landscape Stories: How would you describe your photographic voice/language and way of working/creative process?
Cristina Nuñez: I transform pain into art, both my own and other people's, both on photography and video. Our own pain (and here I include all those issues which hurt us, or that we're ashamed or scared of) triggers the creative process, stimulates the unconscious to speak with the language of art. That pain needs to come out, and it does, when the creative process is open and when there's the necessary vulnerability. In the self-portrait, this is even stronger, since being in front of the camera is a limit situation: we are, at the same time, author, subject and spectator. Moreover, the self-portrait is the only possible image of the creator of that image, in the precise moment of the creation, so it is the portrait of our creative self, our Higher Self. So, when I work I just listen to my emotions, thoughts and physical sensations, and I do what I feel I need/want to do, which is always what I fear the most. And while I do that, I choose the surroundings, frame, light I want to see in that moment, searching for a simple beauty, but without spending too much time on that: the beauty must spring spontaneously from within. And that's it. My own inner world and my whims of the moment will surely become something I didn't even imagine, and it will be just right, most of the times. My aim is that others see themselves deeply in my work, and that my work can be understood (not accepted but perceived) by anyone, that you don't need to have a degree in contemporary art to understand it…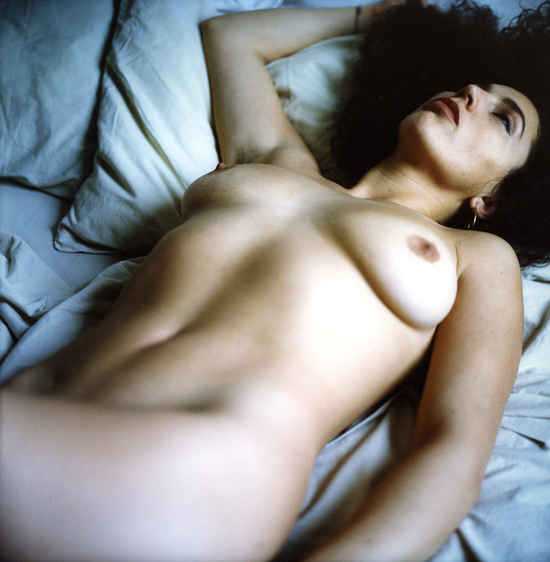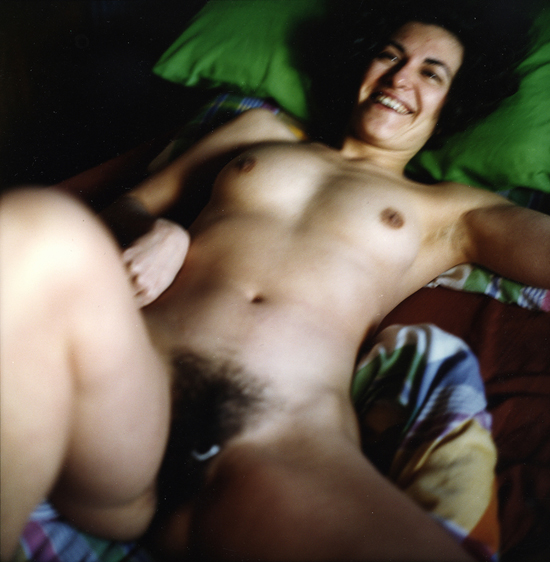 Landscape Stories: You have some ideas you want realize. How do you develop your project? What is the most rewarding thing in your work?
Cristina Nuñez:My ideas come from my emotional needs. For a while I have my need in mind, and I listen to my desires. I start to fantasize about it: my dreams are often so bold that I am really scared to make them true. But little by little I start working and getting used to the idea, and when I have produced the work I'm so excited that I'm not scared anymore. The project continues while new desires and dreams come out, stimulated by the very process. I'm often not too satisfied, I often think I could do it better: I'm a bit lazy when I'm giving shape to the project, the exhibition/publication/installation. I don't give too much importance to the finishing touch, I prefer to remain somewhat raw. The most rewarding thing in my work is that others see themselves deeply in my work, and that my work can be understood (not accepted but perceived) by anyone, that you don't need to have a degree in contemporary art to understand it, because it's about the human being's emotions, and every human being knows what I'm talking about.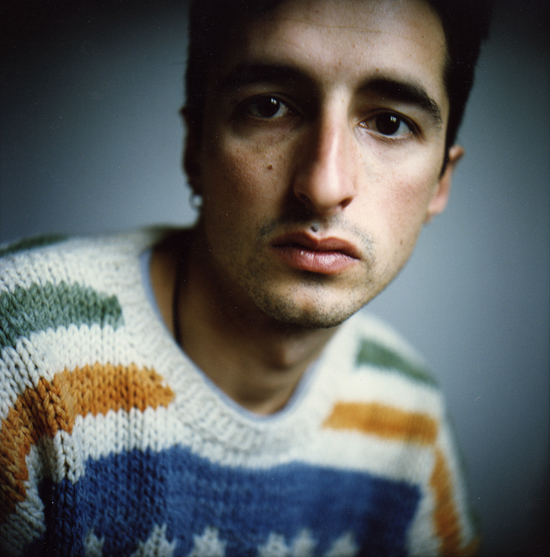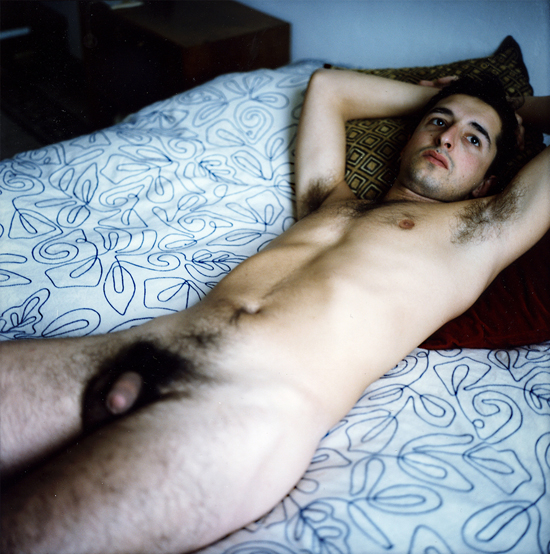 Landscape Stories: Referring in particolar to your portrait work, how much does the final image come from you or from the person you're photographing? Do you think that it is important to interact and communicate verbally with your photographic subjects before shooting?
Cristina Nuñez: A portrait expresses more of the relationship between the artist and the subject, or rather of the artist, than of the subject himself. I'm not so much interested in portraiture anymore, but in collaborative self-portraits, which are particularly complex. I place the subject in my background, with my strobe lights, I do the framing, and then I give him my instructions before leaving him alone in the studio to take pictures with the remote control. The subject will do whatever he wants, he can even not follow my instructions: in any way, a work will be produced, while I'm not there and while the subject is unaware. The image will be absolutely perfect, and surprising for both of us. We have allowed the creative process to bring out a perfect work, with a beautiful composition, shapes, colors, and human expression, and the subject never recognizes himself in that work, because he has never seen his Higher Self, his creative self. Of course if I put together all the images in my Higher Self project, I see my own view of the human being: vulnerable, innocent, lost, free, maybe even violent, but wise and strong. And that's myself too. No, I never interact too much with my subjects before the shooting. Actually I feel that interaction spoils the creative tension. In any case, my attitude will probably be tougher before the shooting than after. But that's my own need too: before the shooting I am tense, and I have to be tense, because I'm entering my creative process, which is solemn, extremely serious and a question of life and death. I'll be listening to my own emotions, which will lead the subject to concentrate on his.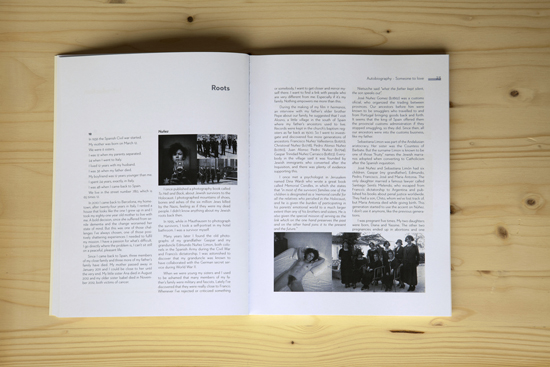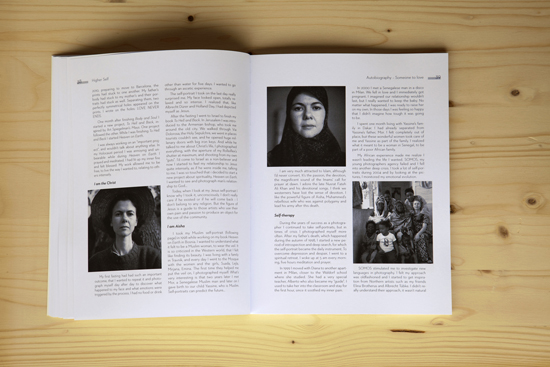 Landscape Stories: Do you ever go back to subjects whose portraits you took in the past to take another one?
Cristina Nuñez: Talking about the collaborative self-portraits people take in my studio, which happen during my workshops and are my works, yes it can happen, but it's not me who proposes, it's the subjects. They come to me because they need my methodology to learn to transform their pain into art, and to perceive the multiplicity of their identity. Except in some specific cases in which I am interested in that person, like with my mother.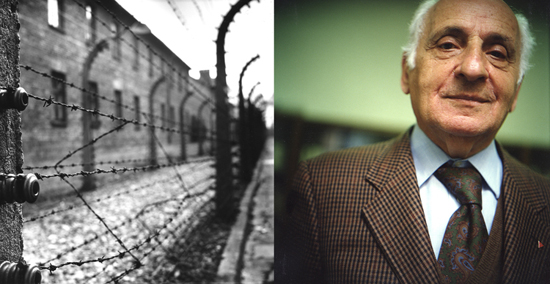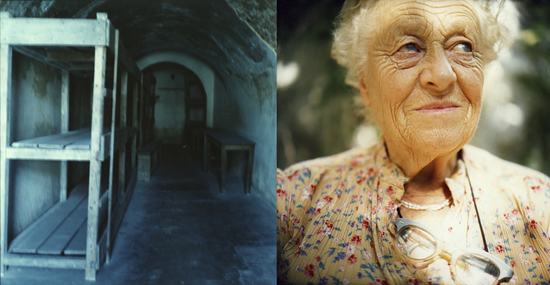 Landscape Stories: Part of your work shows your subjects naked or partly naked. When you take such portraits, is there a relevant difference in how you (and your subjects) approach them? Given that nudity still is such a rich topic, what part does the nudity play in the portrait? What is it about portraits that makes you take them? Was everyone receptive to your ideas, or were there some people who took a little convincing?
Cristina Nuñez: I am interested in the human being in all its aspects, and the naked body emphasizes the humanity in my subjects, it helps them to be vulnerable, to make deep contact with life and death, their sexuality, metabolic functions like eating and defecating, their relationship to the mother, all of which help the image be authentic and contain a multiplicity of emotions and issues so that many different people can see themselves in the subject of the image. I don't have a particular approach, it depends on my moment and on who's in front of me. With some people I'm more interested in seeing them naked, so I ask them to take their clothes off. Most of the times, I'm my own subject, and I work in the same way. After so many years of self-portraits, I love my naked body, my face, my bald head. There were times I was fed up with my face. Now I'm absolutely enthusiastic about my looks, even if I don't have a partner, and men don't turn to look at me in the streets. That's why now it's essential to express what's terrible, painful, what's pathetic, what everyone escapes from.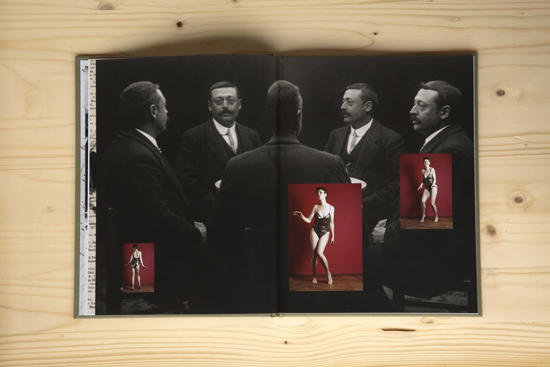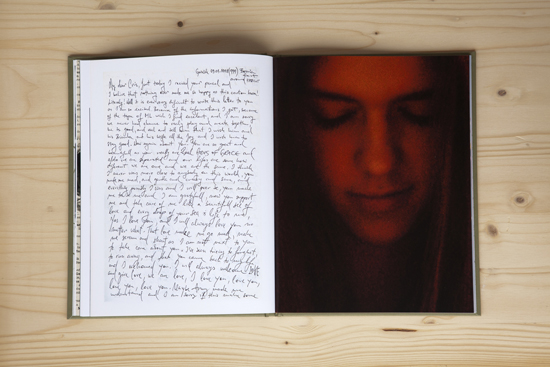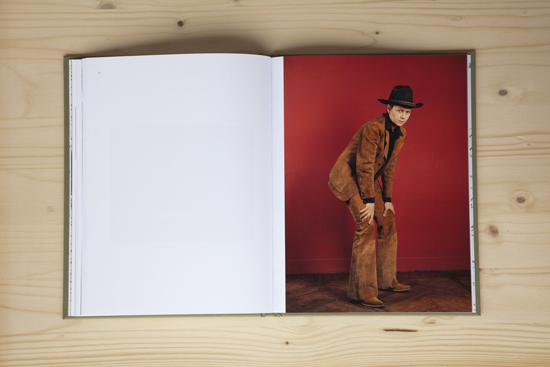 Landscape Stories: On your book "But Beautiful", we can see selfportraits taken in private, a sort of self-therapy. How do you think photography can help in the exploration of the individual?
Cristina Nuñez: I photograph myself since 1988. At the beginning I thought it was my vanity, but soon I realized that this practice triggered my creative process and later, during my first depressions, I discovered that photographing myself and expressing my emotions made me feel really good about myself. The camera is a very powerful instrument… A lot of people take self-portraits nowadays, in many different ways, all of which, in my point of view, are empowering. Some build themselves a virtual identity, expressing who and how they would like to be and though that identity they can open themselves to the world. Others photograph themselves in moments of pain and suffering, in order to acknowledge and share their pain. Others build up autobiographical projects which they work on throughout their lives. I think that they all instinctively know that photography and the self-portrait help them, first of all, to affirm their existence; secondly, to explore all moments of their lives, in order to make sense of it all; thirdly, to keep track of their life experiences and communicate them to others. Nowadays photography is at hand, anytime, allowing anybody to produce quite decent if not beautiful images, easily, with even the smallest devices. Plus, photography can make visible the evolution of the creative process, which allows us to create surprising images unconsciously. Moreover, in the self-portrait we are, at the same time, author, subject and spectator, and the dynamics between the three roles push our unconscious to speak with the language of art, expressing whatever we need to say. It's an amazing tool for self-exploration and self-discovery.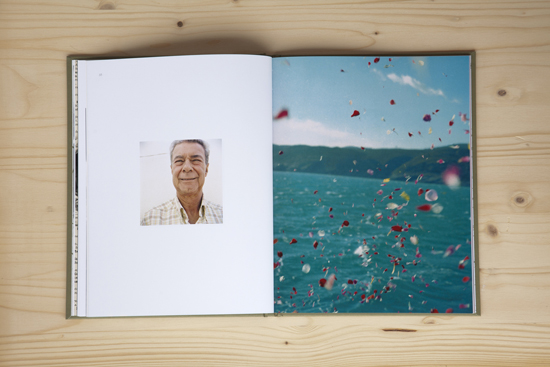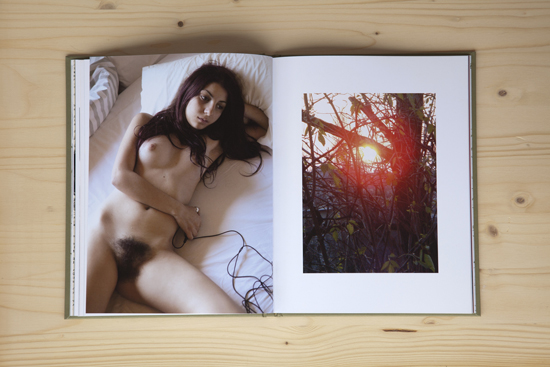 Landscape Stories: Tell us about your recent video project "La Vie En Rose#1". Starting from the death of your darlings you describe your intimate word, your personal drama and insecurities. How important is this process to the exploration of yourself, to discovery of your intimate emotions and to focus on your future behaviours? Why you choose as title "La Vie en Rose"?
Cristina Nuñez: I love to use my life in my art, and my art in my life. It's a perfect match: art helps me deal with my emotions and personal drama, and these make my art more powerful so that many people can see themselves in my works. I do this since a long time, and it just works so well… now more than ever, because now I'm more free to do whatever I feel and want. By expressing my actual problems and pain and communicating them to the public, I feel so incredibly liberated from those problems that I can go further in my evolution and pass on to something else. Not that the problems are gone, but they acquire meaning, they make sense. This is what I mean when I say that I transform shit into diamonds… My work on myself has helped me understand that everything in life is absolutely perfect, even if it's terrible. We only have to find its sense, and how we can use it, to grow stronger and wiser. The title "La Vie en Rose", like all of my titles, comes instinctively, and later on I understand why. "La Vie en Rose" is my childish dream of finding my perfect partner, someone to love madly and who loves me madly. But because I want that rather utopian love, I feel the need to let go all my shit, confess all my problems, my dark side, so that he who has ears can hear… My man will know right away and will come forward. And I won't have to waste my time on the wrong love stories. Now I realize that my video confessions are in contrast with the title, so "La Vie en Rose" becomes irony, which is in fact something I had to learn, although I really hope to produce sooner or later a video which shows a true vie en rose…
til then, I'll continue to let go my shit.
Cristina Nuñez – Someone To Love on Landscape Stories
Interview curated by Gianpaolo Arena