Landscape Stories: What poetry or artist influenced the most your beginnings? Where can the roots of your work be found?
Mona Kuhn: I am influenced by everything, movies, photography, billboards, books, paintings, graffiti. I am looking and absorbing all I can see with my eyes. In regards to photography, early on my strongest influences were Mario Cravo Neto, a Brazilian photographer working mostly with dark figures and nudes. His work is sensational, and early on influenced mine very much. Then when I moved to the US, I was marveled by the work of the twin brothers Starn. It had little direct influence on my personal work, but it opened my mind for taking photography as a serious form of expression. I also love the lifetime works of Nan Goldin, Leon Levinstein and the photography in Julian Schnabel's movies. Each series I work on represent a new curiosity, a new chapter of interests for me. In "Bordeaux Series", a parallel influence where the black-and-white portraits that Michael Disfarmer took of rural America during the 30's. It is not a direct influence, probably just a ghost of it. I like the idea of a non pretentious series of images of my surroundings and community of close friends and their relationships. All set in one room, with one chair, the colors reduced to black and white and red.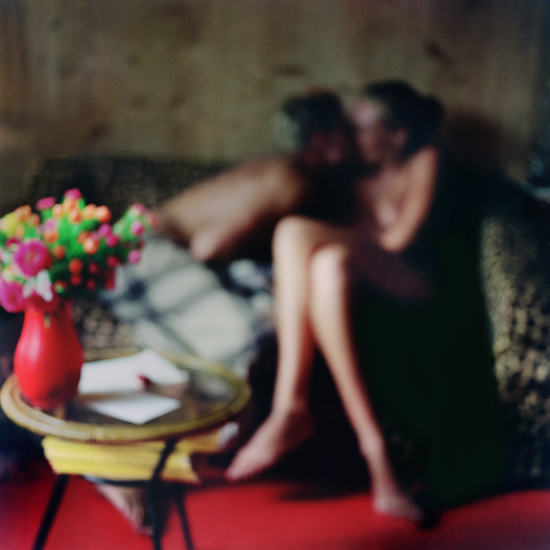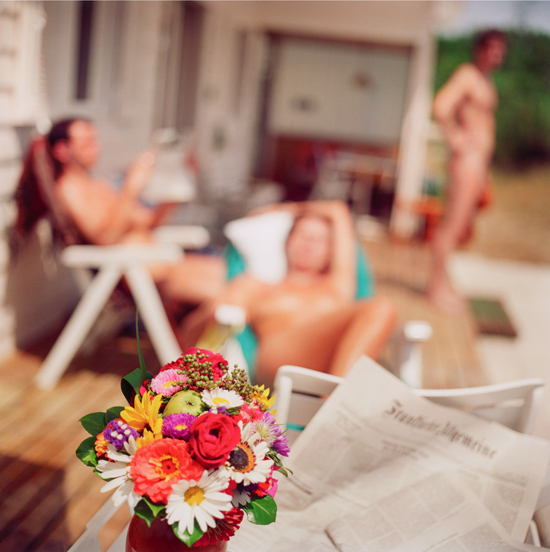 Landscape Stories: When and why did you start taking pictures? What was it about the medium that made you want to pursue it and call yourself a photographer?
Mona Kuhn: I always new I was interested in the body as a capsule to ourselves, as a question of who we are, where do we come from and where are we going. I started with the classic charcoal training, drawing the figure in high school. But when I took my first class in photography, I immediately knew that was the medium for me. I like how fast it is. That being said, it is also incredibly tricky to render figure in such a immediate medium. I try to bring the fine art language of figurative work into the field of photography. What is most important for me is the relationships I build along the way. Photography is a small sliver resulting from knowing in-depth the people I photograph.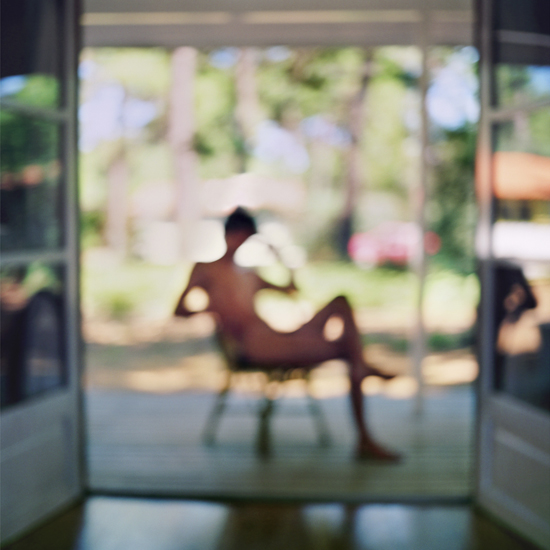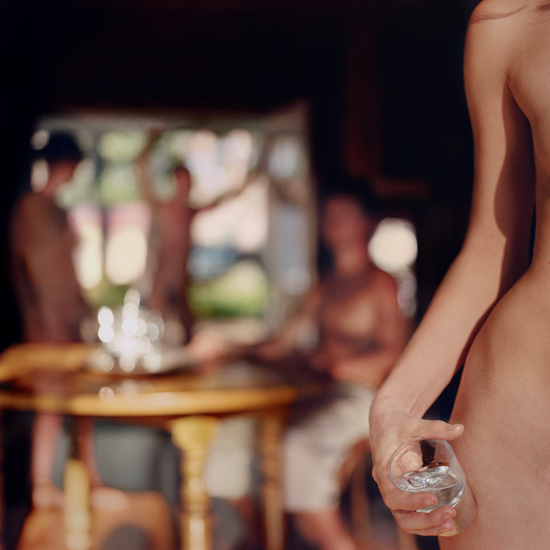 Landscape Stories: All the people in your pictures behave very naturally. How do you achieve this? How did you come to this state in your artistic practice? Do you have specific ideas on how you want to photograph your subjects or do you let them lead the way?
Mona Kuhn: It is a privilege for me to be able to photograph my close friends and extended family in the nude, honest and free. I photograph the nude as a natural essence of who we are. Although we are sexual beings, I am not interested in erotic photography. I am very respectful of my sitters, and take care to develop a unique visual vocabulary, apart from the mundane. There is enough of that already out there in the world. I stay away from it. For me, there is a huge difference between naked and nude. Someone feels naked when caught off guard and/or in a vulnerable situation. The nude to me is always clothed, clothed with art history references all around, almost in a way that it cannot escape it. The nude I am interested presents an inner strength and confidence that keeps them from "feeling naked". You can see that in my work, in the natural positions and in the confident eyes of the people I photograph. I start my creative process by imagining colors. I don't know why, but coloration comes to me first. From there I tie in emotion, then location and last the people. I might be working 6 months into a project before I find the right person to photograph. This preliminary phase gives me time to submerge, to really feel and bring out what I am trying to say, what I am trying to express. By the time I start photographing people, I already know what I want, the visual vocabulary is matured, so photographing people feels natural and in line with the overall emotion I am trying to convey. As I started "Bordeaux Series", I knew from the start, it to be a reductive approach: simple traditional portraits done in one single room, along with landscapes of the region. As I imagined the colors early on, I was sure it had to be reduced as well to a basic yet very classic palette: black, white and red. The black and white paysages were taken mostly during storm weather, moving through landscape, or from the car seat as approaching the area, as well as images of pathways. The portraits cover a cycle of life, as I photographed from young to elderly. As for the landscapes, it presents a similar metaphor. I wanted to bring it closer to an idea of passage, from here to there, without defining it. Like a passage of time, a passage of this to another life. A maze like feeling, of not knowing where that path might ultimately lead you. I mostly photograph during the magic hours at sunrise and the last two hours before sunset. It is not just the lighting, I think we feel different during those moments, as if emotions could stand still for a few minutes. It is beautiful to capture that feeling. I see the body as a residence to our emotions, our soul, our inner selves. As we bloom, and as we decay. Two paintings were ressonating inside my mind as i was photographing this series. The first one is from Klimt, titled "Three Generation Females" from 1905. Klimt was part of the Vienna Secession movement, a period of interest to me in art history. The other one is from Gauguin, probably still lingering from the influence it brought to me more directly in Native series. It is titled "Where Do We Come From? What Are We? Where Are We Going?" from 1897. I think it summorizes a question we all have, but one that i decided to use as basis to my creative source. I photograph the human in us, without shame, without regret, free and timeless.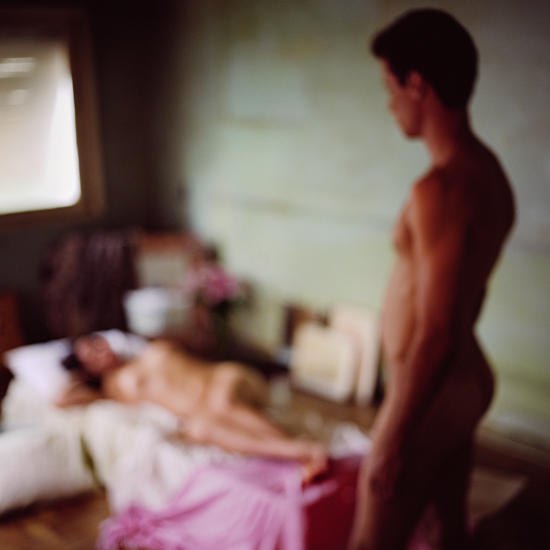 Landscape Stories: How are earlier works related to the new one?
Mona Kuhn:Each series is a new adventure for me. I reaching out into a level of intuition, letting my curiosity guide the way ahead. It is hard but also fascinating. I am not a conceptual artists, my creative process is rather intuitive. As if my role as an artist is to filter something we don't know words for. So each series is a lesson, building blocks, it is a step forward into this journey.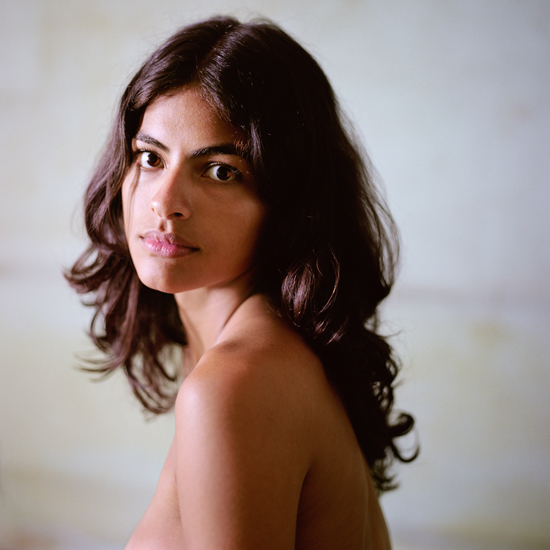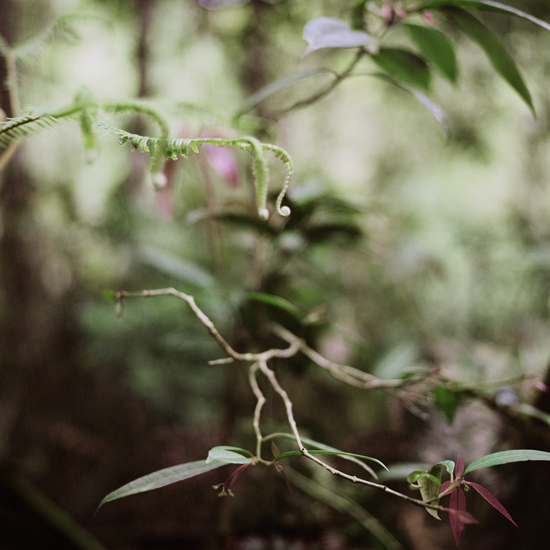 Landscape Stories: How come the idea of "Bordeaux"… In between those nudes you're showing landscape, nature, details and other scenes. In what relation do they stand to the portraits?
Mona Kuhn: They are landscapes I took of the region in-between the portraits, to inform a little bit about the area. When I had the beautiful light, I was photographing my friends. When it was raining, and there are a lot of summer thunderstorms that go though there, I would go out and photograph the thunderstorms. A couple of them are dramatic thunderstorms images and large clouds and high contrast, and some are of pathways that create this idea where this room is where all the people have gathered. So you have a little bit of a maze like feeling with the landscapes that lead somewhere, but you don't know where. It started with a group of friends in France that go truffle hunting. I went two or three times and realized that I would love to photograph this path, kind of bringing them to my work. It's not that I want truffle hunting in my work, but I transferred that into the idea of almost a tale, a little like Hansel and Gretel. You're going somewhere, there's this house in the photograph, but no one knows where you are going. In a more philosophical way, I was looking at those pathways also as the passages of entering and leaving life. Not that's what you see in the images, just what was in the back of my mind. To celebrate black and white, I made prints that are 38" x 72," very large black and white silver gelatin prints on fiber paper, for the show at the Flowers Gallery in London. They are like the most traditional black and whites you can possibly have. They are perfect. I am so excited about those black and whites. You know when you have the moment like "Whose are these?" They are more than me. I'm very proud of them. Then the color portraits are 15" x 15," very small and intimate.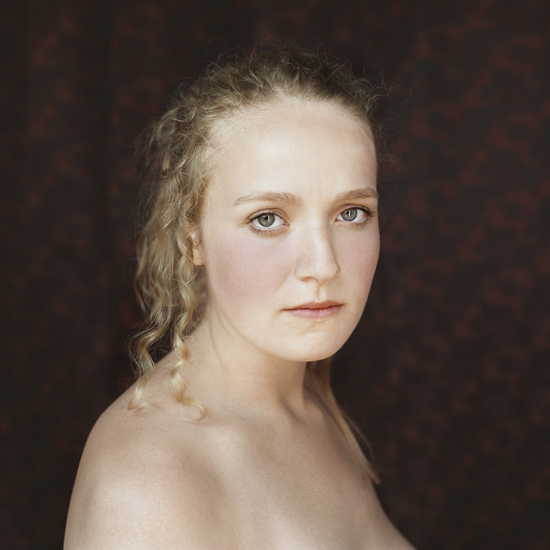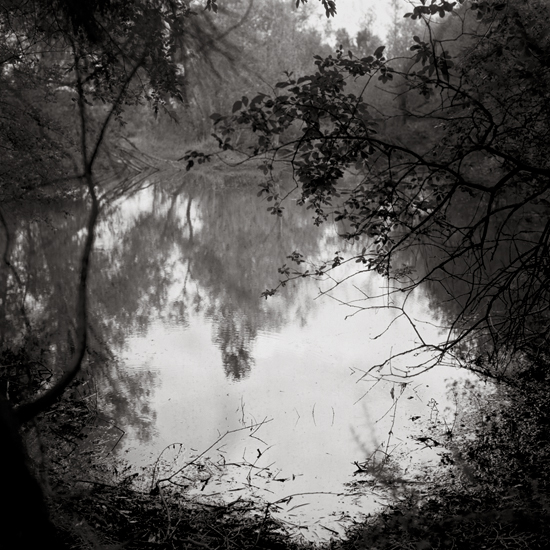 Landscape Stories: What are you currently working on in your photography? What's in store for you in 2014, photographically or otherwise?
Mona Kuhn: The new series is titled "Private", it is my 5th monograph with Steidl. It will be released in Spring 2014. In this series, I entered the heart of the American desert and returned with a sequence of pictures that is seductive, enigmatic and a little unsettling. "Private" proposes world in which concrete reality and the imaginary are one. Plants and animals on the edge of survival, sun-drenched landscapes and wind-sculpted earth are intercut with a series of nudes that push my sensitivity to human form into unexpected directions. The result is a book somewhere between the poetry of Thomas Stearns Eliot, the cinema of Robert Altman, and a lucid dream. I am fascinated with the vast American Desert in contrast to human vulnerability. Nothing ever comes to an end at the desert. Everything is interconnected, from a small particle of dust to the species to the cosmos. There is a dynamic essence of hope simmering all over its thin linear surface. The desert allows me to abandon time and space, it awakens my soul to a vast inner freedom. Within this nudity, and in this sharp light, I search for the suspended points which reconciles us in mysterious ways.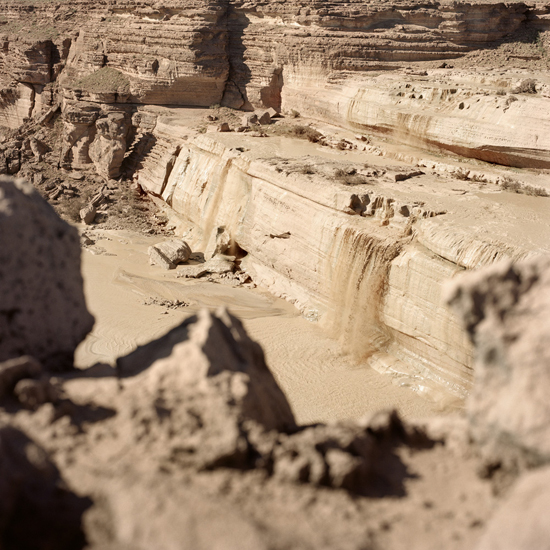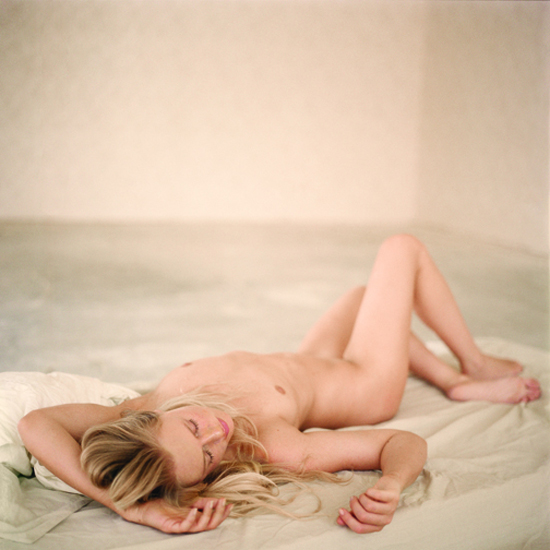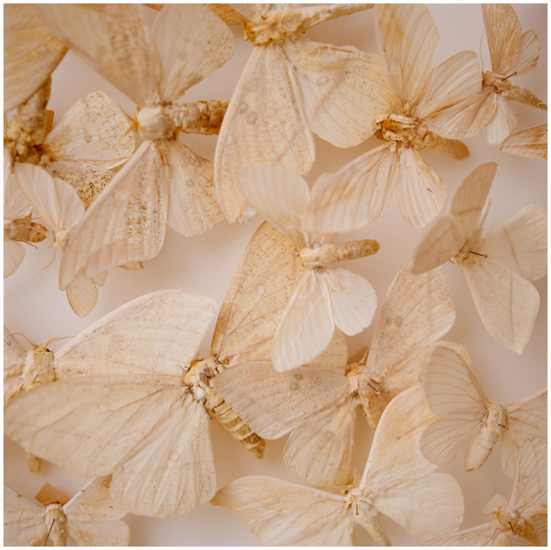 Landscape Stories: What inspires you in your every day life?
Mona Kuhn: I surround myself with beauty, it could be as simple as a little flower bud next to my desk, an honest conversation between friends, good music and tons of books! I love to see other artist's work and I am curious to absorb life in all angles. It is a tricky river to navigate, so it is important to know what you would like to keep close to your heart.
www.monakuhn.com
www.flowersgallery.com
www.mbart.com
www.jacksonfineart.com
Interview curated by Gianpaolo Arena