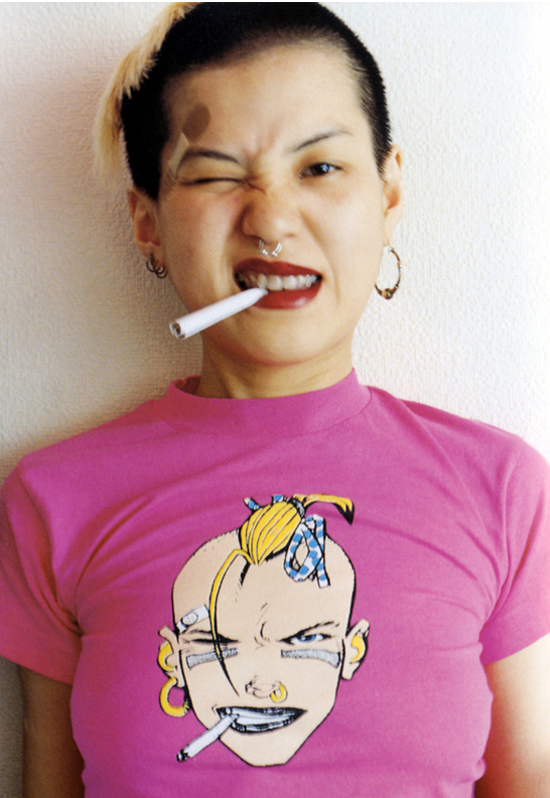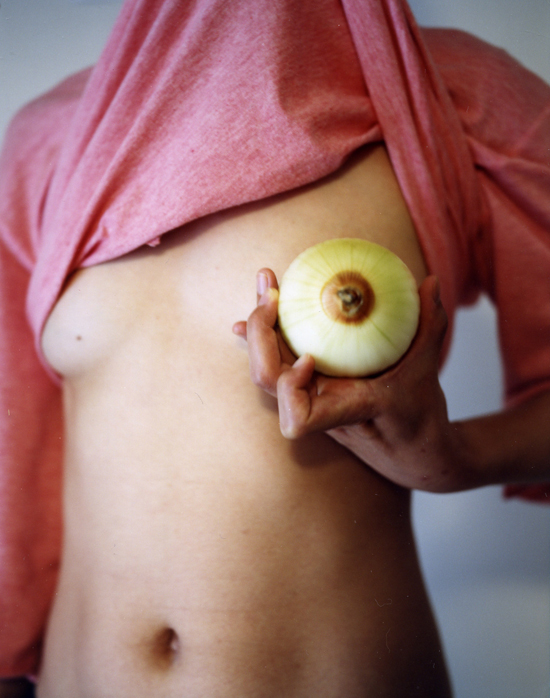 Landscape Stories: You started out studying visual communication design, art/photography and sociology. What made you shift to photography? In which way do you think these studies influenced your photography? How did you discover photography as your medium for expression?
Yurie Nagashima: I was interested in making films, so I decided to go to art school when I was 16. I got in to Musashino Art University, Tokyo, but I wasn't accepted to the department for studing motion pictures / video art / photography. This department was fairly new like 3 years old, and before it was established my department had all the curriculum to study visual arts. Therefore, some programs had been remained, and I took all the photo classes and 16mm film making class.
As a teenager, I was very interested into fashion. Fashion magazines showed me all the good works of photographers working for fashion pages and advertisements. Other than that, I was so crazy about cult, independent and experimental movies since 15 years old. I was also into art. I spent most of my time in galleries, museums and theaters when I was in high school.
In school I realized that I am not suitable for working as a designer, because I didn't like to listen to my teachers orders. Although they liked me as an unique student, this professor once looked at my assignment and said, 'you should rather become an artist'. I totally agreed. To become a designer, you really have to listen to your clients needs.
When I was 20, I won a prize in a modern / visual art competition. The winning piece was happen to be consist of 6 photopraphs, and one of juries were Nobuyoshi Araki. So, writers and critiques defined me a photographer. I still am not sure if I am, but I try not to categorize myself in any name. It's not fun. I went to the States right after I finish my collage to prepare going to school for MFA. At Calarts, I studied photography in art department. I was back in school to study Sociology 5 years ago, finished my MA last year. It was my personal need to study the fields of gender and feminism which has always been my interests when I am making work. I think it was good, now I know what I am doing better, and I feel like my sight is wider.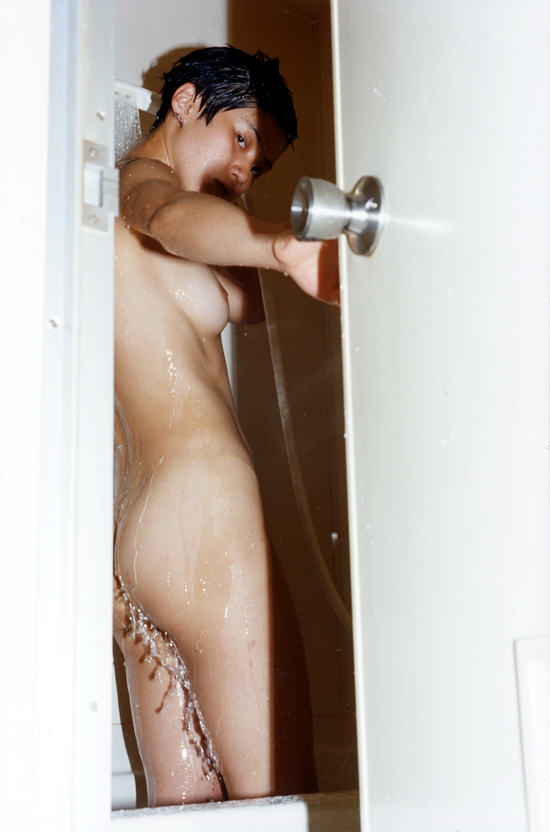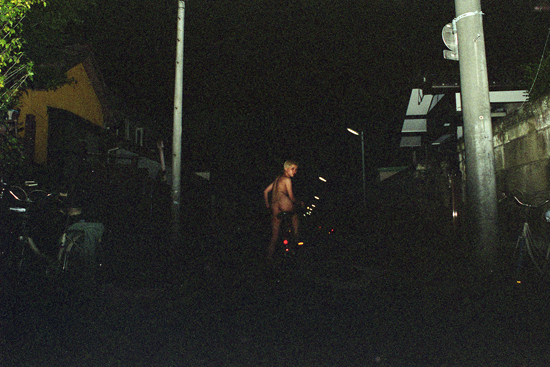 Landscape Stories: Where can the roots of your work be found?
Yurie Nagashima: If I choose one photographer that I was really into when I was 20, it was Robert Mapplethorpe. And Bettina Rheims. So, two.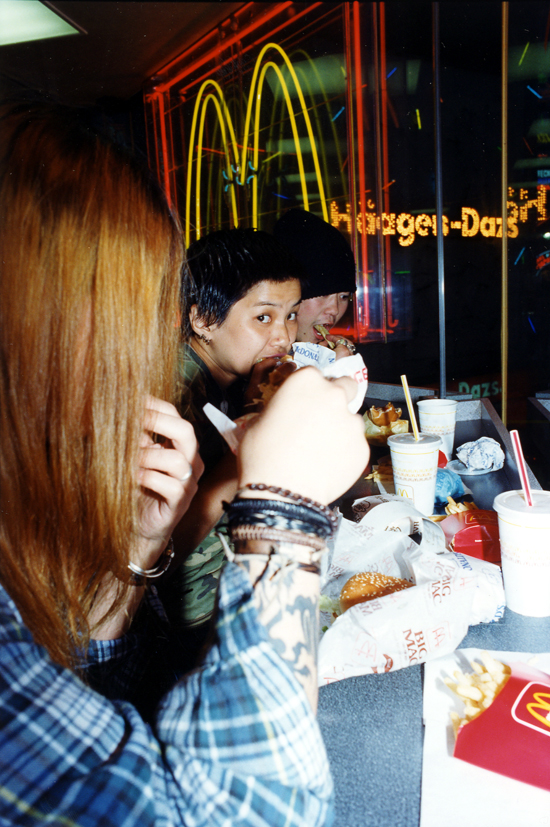 Landscape Stories: Next Landscape Stories issue 23, curated by 3/3, will be entirely dedicated to Japan presenting the work of Kiyoji Otsuji, Masahisa Fukase, Rinko Kawauchi, Takashi Homma among many others. The book "Kazoku (Family)", 1991 by Fukase was for you an influence while you are starting your first project "Family", 1993?
Yurie Nagashima: No. I didn't know about him.
Landscape Stories: What has been your favorite japan photo-book in the last few years?
Yurie Nagashima: Sakiko Nomura's 'Nude / A Room / Flowers' (Publisher: MATCH and Company Co., 2012) and Rieko Shiga's 'Rasen Kaigan' (Publisher: AKAAKA, 2013).
Landscape Stories: Referring to your project "Kazoku", how does the project evolve since you start shooting? How the project changes and evolves in the modality while you are doing it?
Yurie Nagashima: Kazoku means family in Japanese, and yes, I have a book entitled Kazoku, but it's just a title. I don't call it A Project. Kazoku is more like my subject matter. When I was a teenager, my parents were not happy to be with each other and my family was almost falling apart. They've been telling me how unhappy they are, but at the same time forced me to fake a good family and keep it secret. It was very difficult time for me, and I failed to be a good daughter. It made me think a lot, and I couldn't do something about it. So, my work in the beginning was something to accuse the hypocrisy of malfunctioning family from a child's point of view. It wasn't allowed to speak out about our problems to anybody outside the house, but I could take photographs because they won't 'speak' themselves. From the beginning until today, my works about Kazoku haven't just been about my own family. I often use my own family just because I know them very well and it's easy to tell them 'do this, then do that' kind of things. I can say the same thing with my self-portraits. The change / evolve of my works are related to the change of my own life stage. Now I know that an adult is an older child! We are not perfectly an 'adult' at all. Now I also understand that my parents' problems back then was not caused by their own fault. Especially, a pitch dark gap like where my mother fell into was very difficult to avoid to any women. When I was young, I was thinking 'I wouldn't become a woman like my mom!', but now I feel empathy with her. My focus is shifting to reveal the experiences and emotions of ones without power, what was forbidden and hidden to protect their family. If a nice family can be established over so much tears, I think it's pointless. I don't try to accuse anyone any more, I just want people to know what is ignored, hidden and pretended as if it's not existing. I believe, 'Personal is Political'.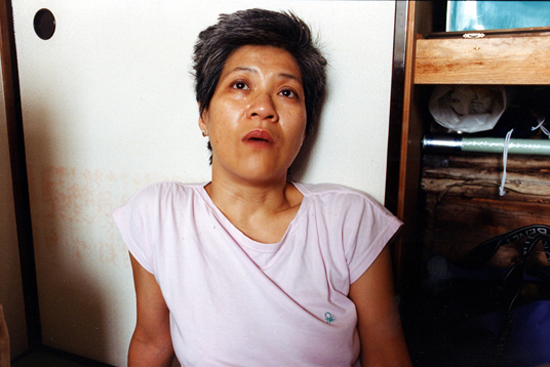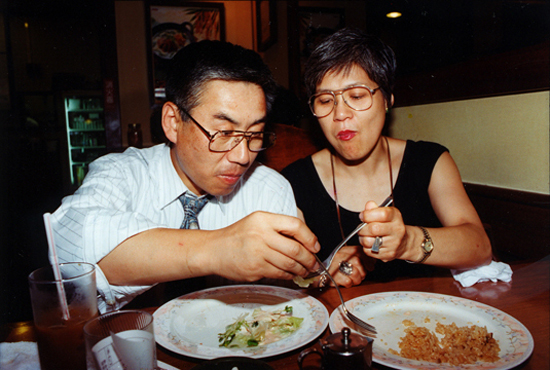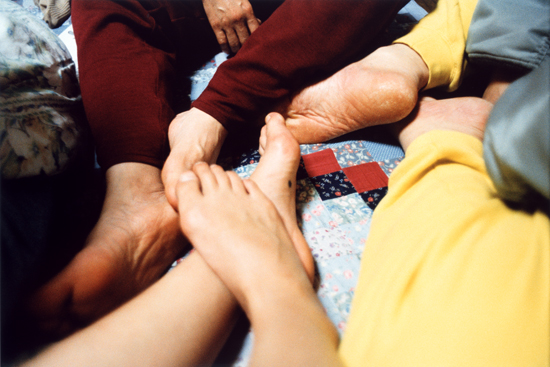 Landscape Stories: The family, gender, identity and sexuality are very important part of your research. What i sit that you find inspirational about these themes? How much importance do you attach to anthropological side of your work?
Yurie Nagashima: I think my work is rather sociological. Anthropology is very different from Sociology. For me, it is very important to choose a concept or subject matter that refers to certain sociological issues, because I didn't put myself into art circumstances without my struggling youth. I want to make works that throw important discussions to the society. That's my aim, although if it works as I hope or not is another story.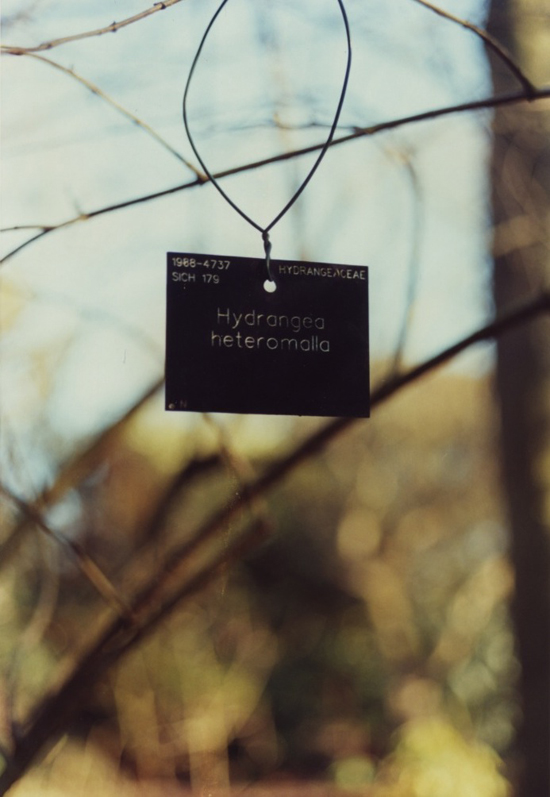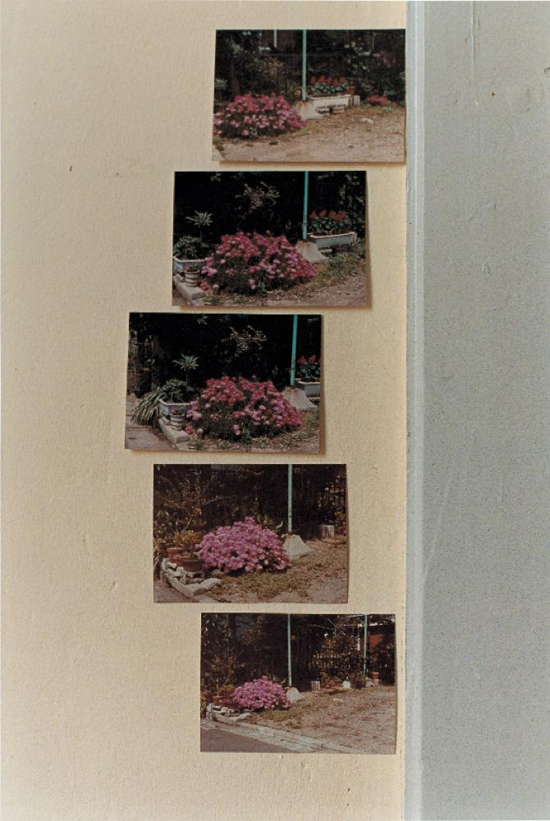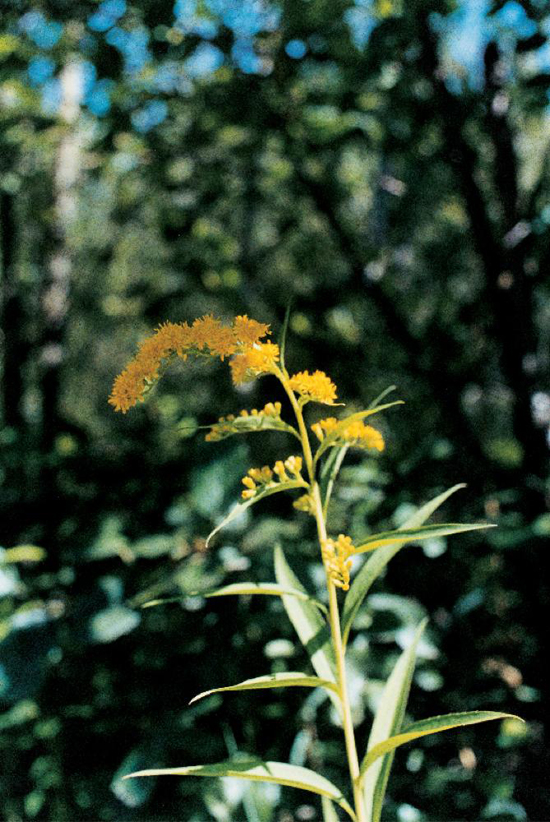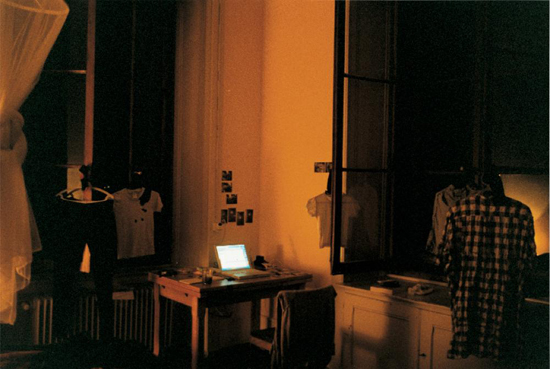 Landscape Stories: "For me, photographs are a way of examining things that I don't understand, and also a way of giving shape to all those meaningless bursts of inspiration. What does 'home', something I don't understand at all, mean to me? I feel like those kinds of questions have a big influence on the way I choose what to capture with my camera." – Yurie Nagashima
How photography is helpful to?
Yurie Nagashima: I am a visual precedence person. My memories are like photographs or movies. I remember each moments or footage very clearly, but it's hard to keep them in order or chronological. My memory is in my brain as if a boxful of photographs. I guess the words you use in your questions, 'overcome the suspended uncertainties, to dissolve doubts, to understand reality' is a bit too much for me. It is about observing and recognizing and accepting. Because that's how I have been understanding the world.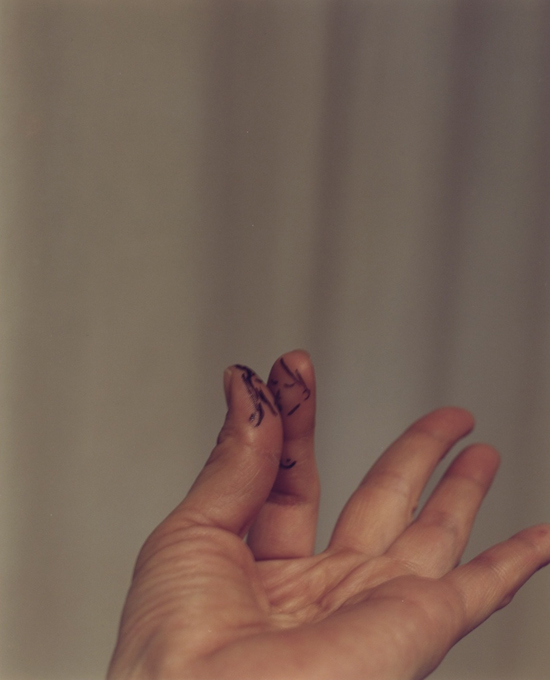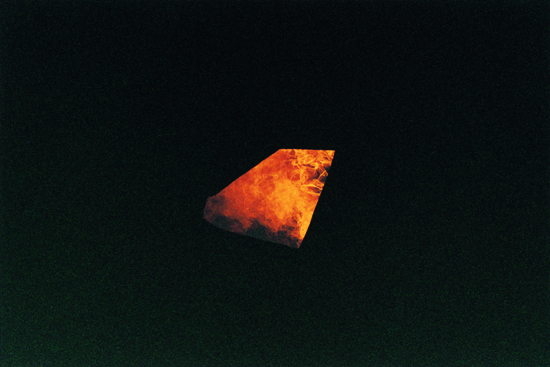 Landscape Stories: In August 2014, you werw a Master at the International Summer School of Photography, in Latvia. You curated a workshop titled 'Photography as a Subversive Tactic: Being the Other'. Teaching Photography: to what extent is it possible to teach photography?
Yurie Nagashima: If you are asking this question on the assumption that teaching photography is somehow difficult, I would say yes. Difficult but possible. Besides, you can at least learn techniques for sure. If the word 'teaching' is not appropriate, I can paraphrase it into 'discuss', maybe? That's what I want to do in my class, discuss about photography. Just like all the other studies, you really have to think by yourself.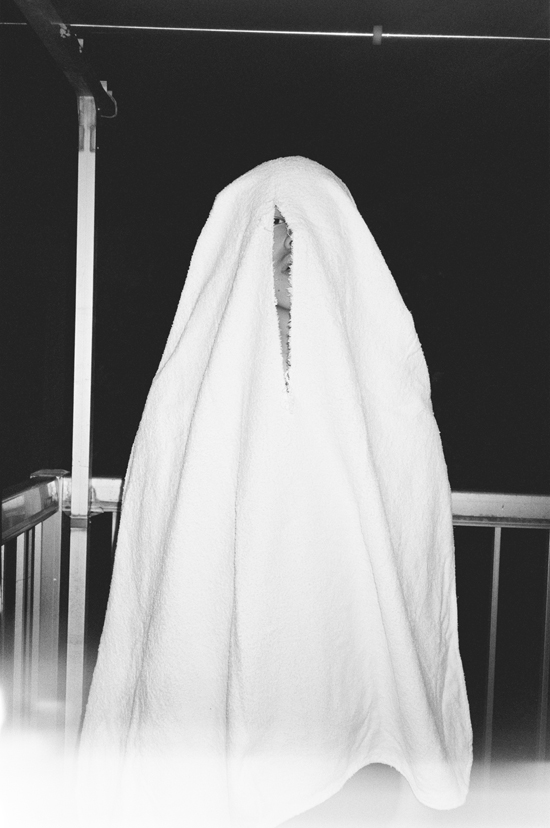 Landscape Stories: What about your next projects?
Yurie Nagashima: At this very moment, I am working with my BF's mother for my next exhibition. I am staying at her apartment in Kobe, and it is due to a residency program invited by Kiito (http://kiito.jp/english/). We are making a tarp with second hand ladies clothing collected in Kobe. I am also taking photographs of women who gave me their cloths,. All these cloths have stories, and they told me that and the reason why they can't wear them any more. I will have an exhibition in June at Kiito. I am also working on a book to publish. It is based on my thesis written in 2015, about Japanese Onnanoko Shashin movement in the 90's.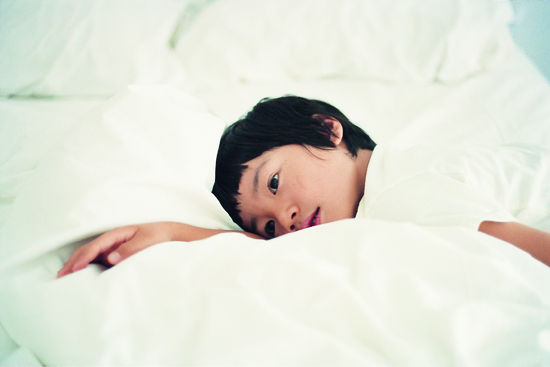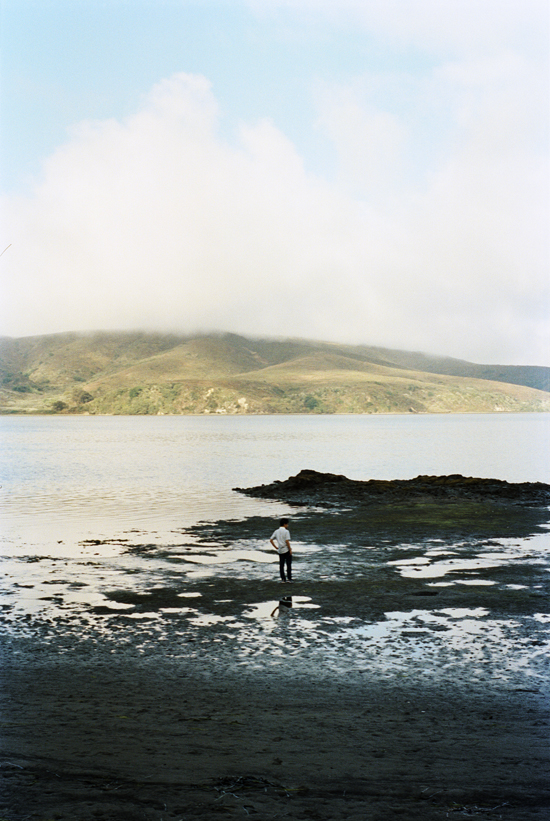 [Yurie Nagashima on Wikipedia](Yurie Nagashima on Wikipedia)
Interview curated by Gianpaolo Arena