Landscape Stories: Where can the roots of your work be found?
Aaron Rothman: Its roots are in a very basic sense of connection with the world around me that I've experienced at varying frequency and at varying levels of intensity throughout my life. This feeling usually comes in natural spaces, but it can also happen in the built world, usually through a little trace of natural phenomenon – some quality of light through a window that makes me aware of the space of the sky, for instance. The work isn't usually about this feeling directly. The photographs often deal with the complexities surrounding it, or impeding it. But it's always present somehow in the images or in the process of making them.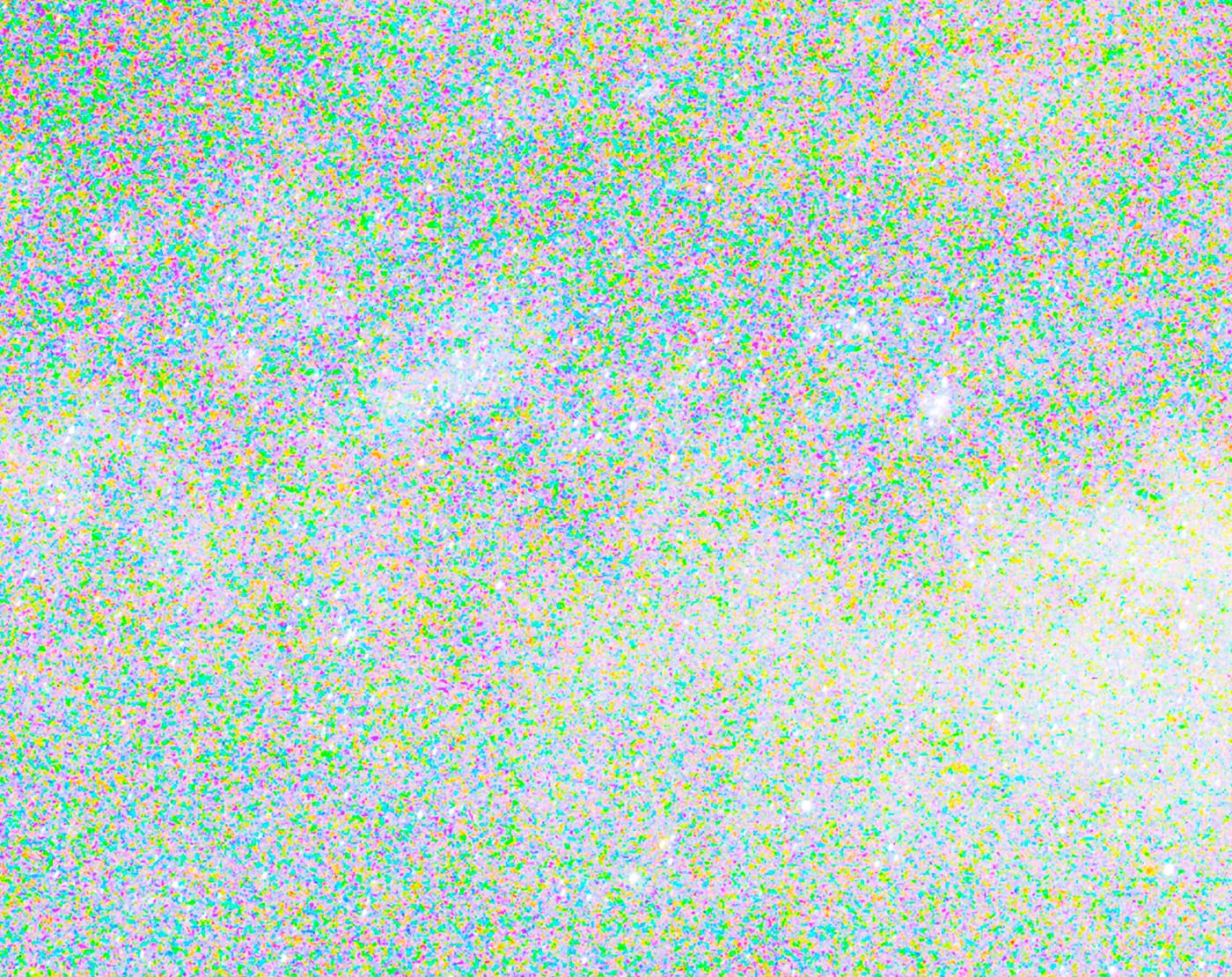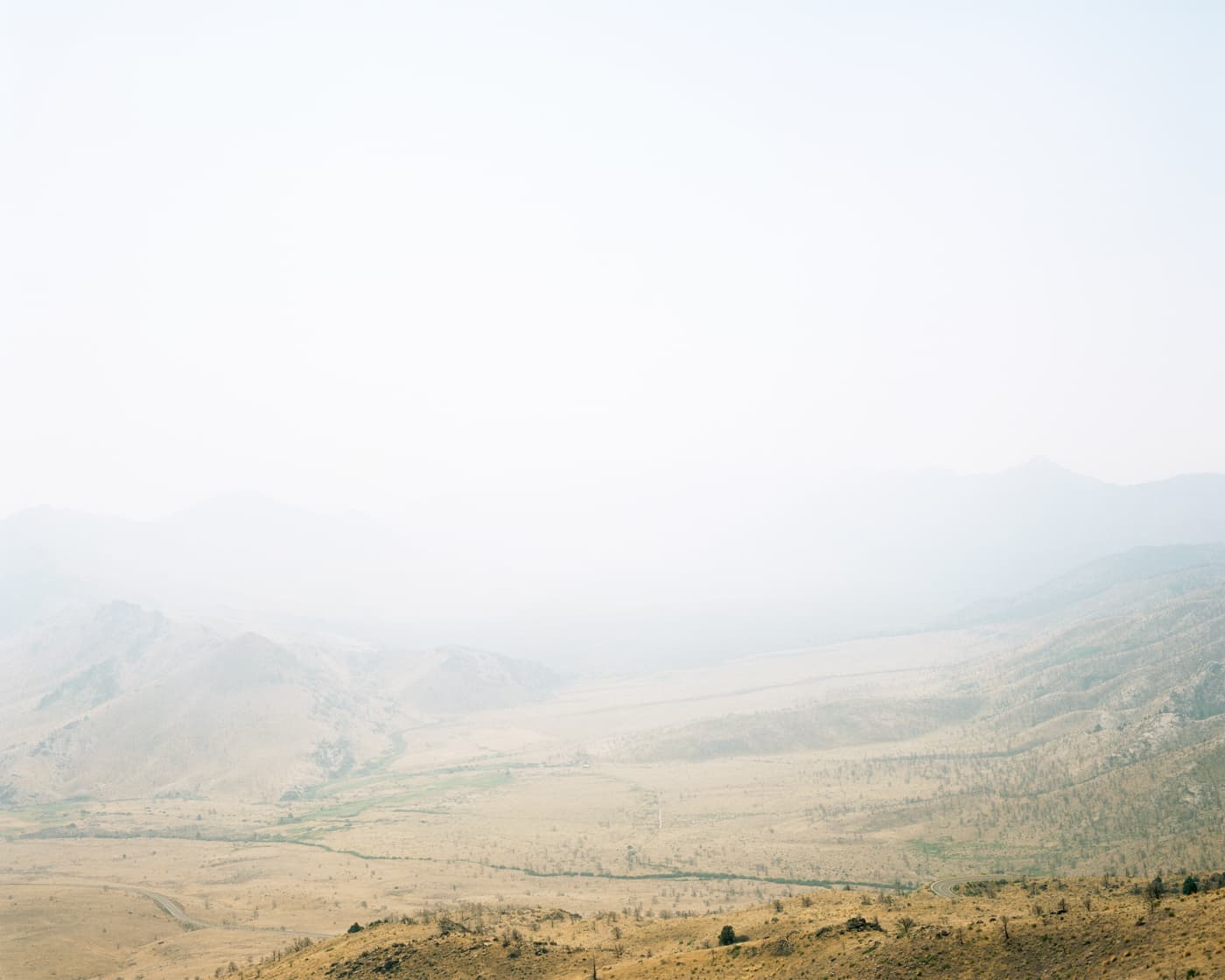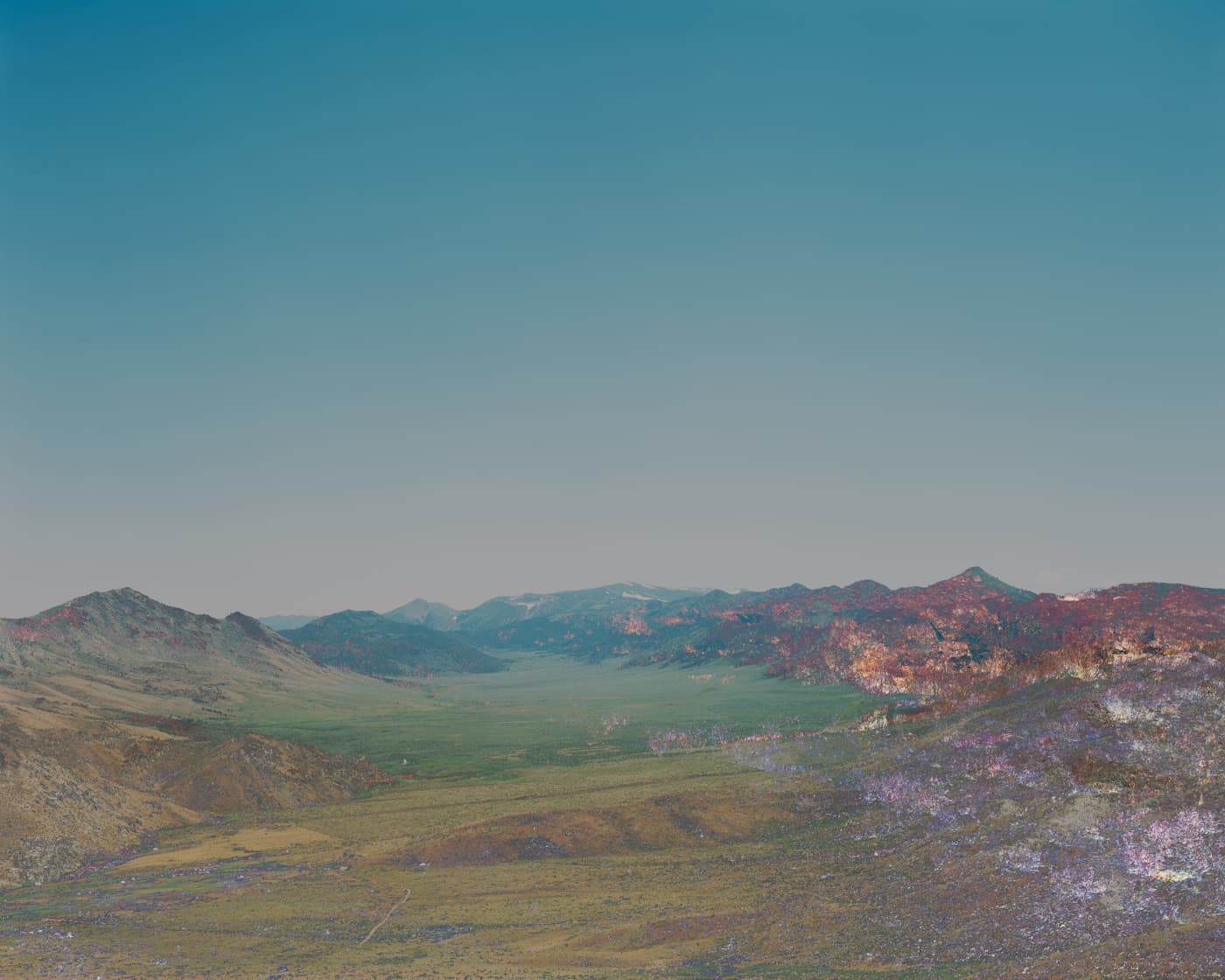 Landscape Stories: What poetry or artist influenced the most your beginnings? Which photographer has inspired you most?
Aaron Rothman: At the very beginning, probably Ansel Adams. I was drawn to the subject matter, because of my love of the landscape of the American west, but in the end his was primarily a technical influence. His books, "The Camera, The Print and The Negative", are how I learned photography as a teenager. In terms of image making, my interests pretty quickly moved to people using the medium in a more expressive or metaphoric way, like Minor White. I balk a little now at White's overt mysticism, but at the time his photography and what he had done at Aperture really shaped my thinking. Since you ask about poetry, I also have to credit seeing William Stanley Merwin read when I was in high school. I remember being totally immersed, in an almost trance-like state, by his words. That kind of emotional resonance is something I've aspired to ever since. As I entered college and realized that art was really the only thing I was interested in pursuing, I was taken by more abstract work out side of photography, like Richard Diebenkorn and Agnes Martin. At this time I also became aware of Hiroshi Sugimoto – I saw a show of the seascapes in the early 90's that blew me away – and Thomas Joshua Cooper. The way they used the medium to show the landscape in context of bigger ideas of time and perception really appealed to me.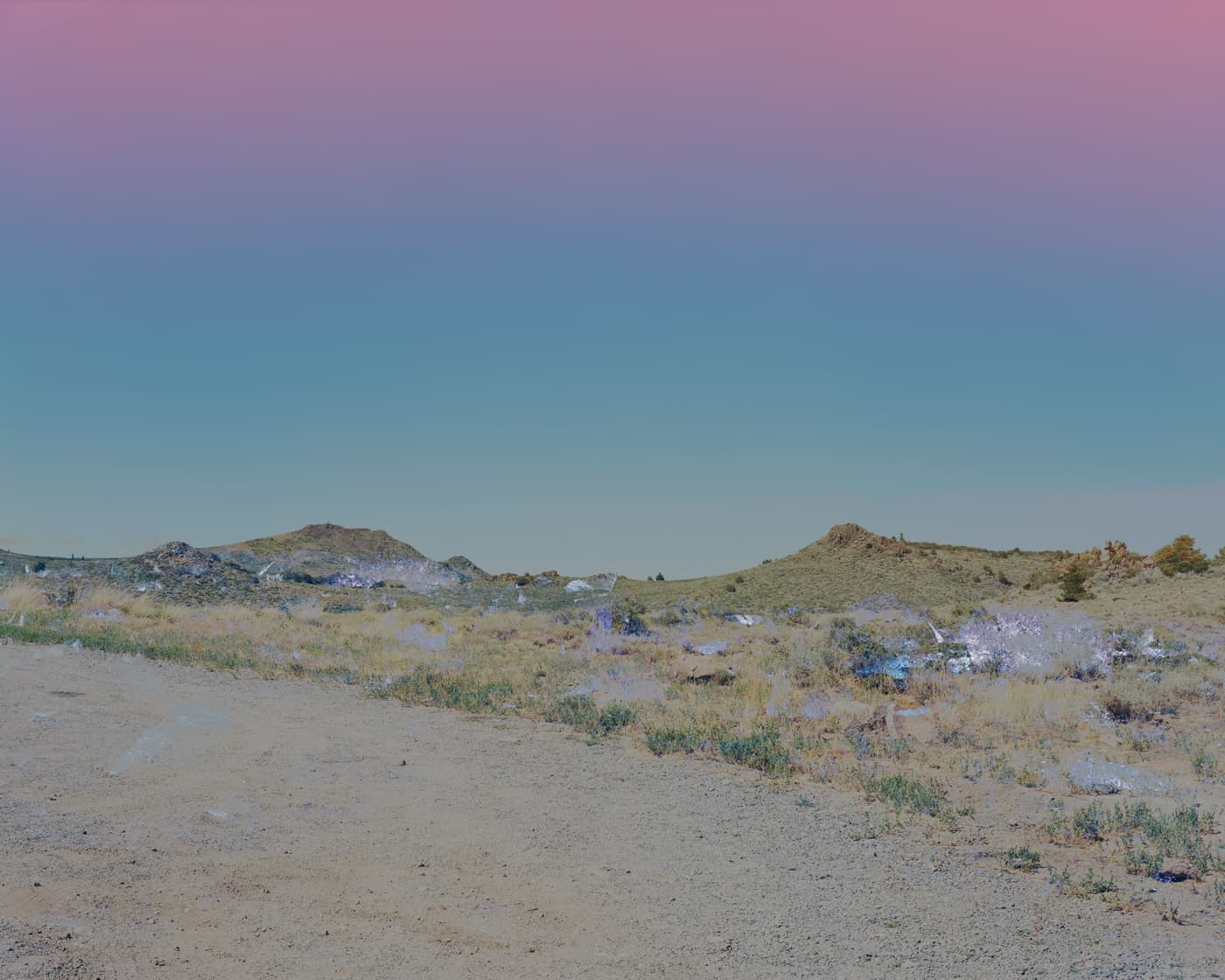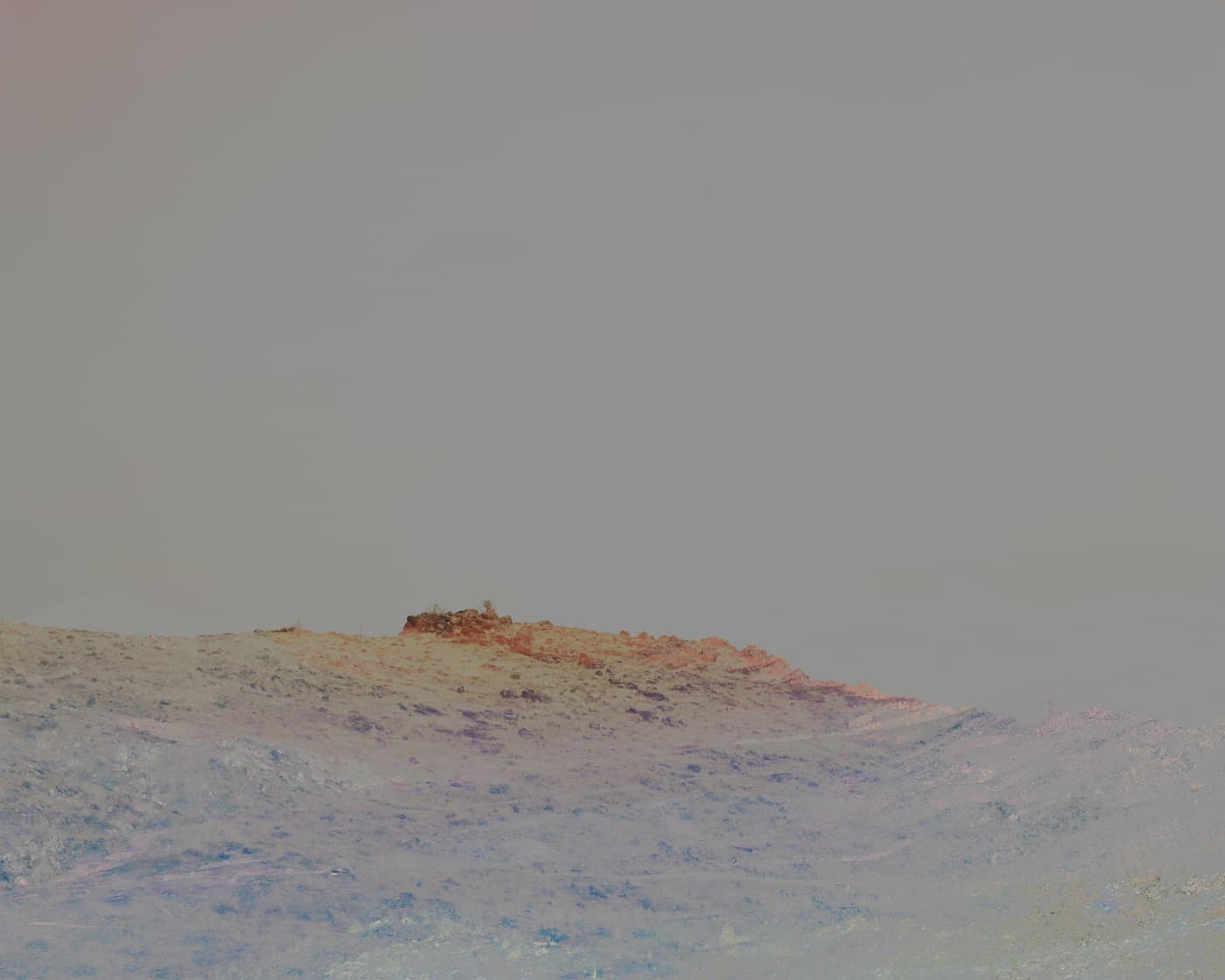 Landscape Stories: Could you describe your earliest experiences with photography, both as a viewer and an artist?
Aaron Rothman: I loved taking pictures with my family's camera as a kid, but I really started photography as a teenager. I took a class at school, which only covered the most basic technical stuff, but I was hooked. I built a darkroom with a friend in his family's basement, and taught myself from there. I was technically minded, but was always interested in arts and humanities over science, so the combination of technical problem solving in the service of self-expression really suited me. My family had memberships at Chicago's Art Institute and Museum of Contemporary Art. My earliest specific art memory is of seeing a Christian Boltanski show at the MCA. I was too young to get the full meaning of the work, but his blurred photos of faces lit by bare light bulbs left a strong emotional impression. Later, as I began making my own photographs, these institutions, along with the Museum of Contemporary Photography were very important influences. The Art Institute always had amazing works from its collection on display – I loved seeing prints from Alfred Stieglitz, Eugène Atget, Paul Strand. Combined with contemporary work there and at MCA and MoCP, I got a pretty great self-guided education in the possibilities of the medium. I think it's important, too, that my experience was grounded so much in seeing the actual prints, and not reproductions or jpegs.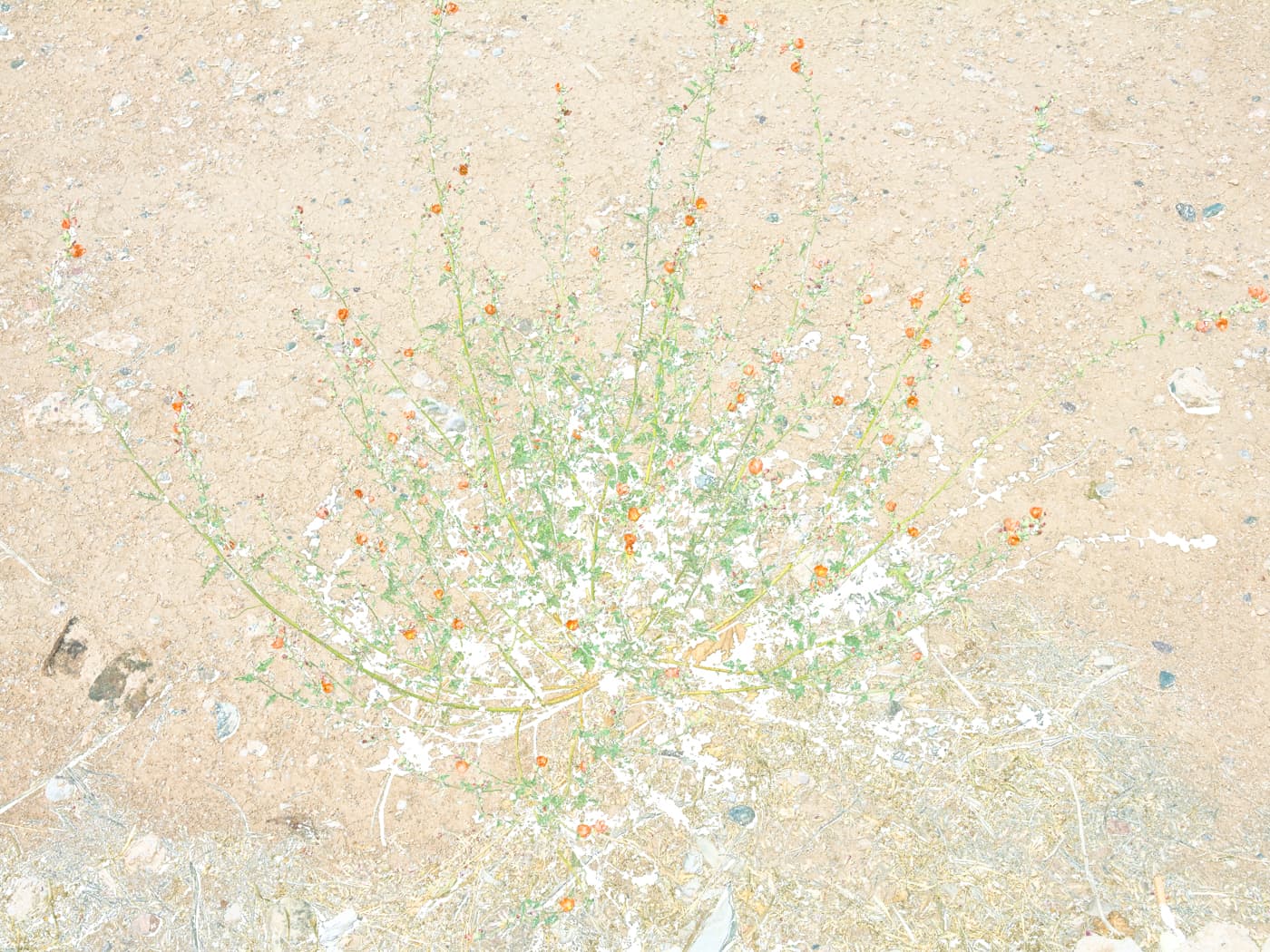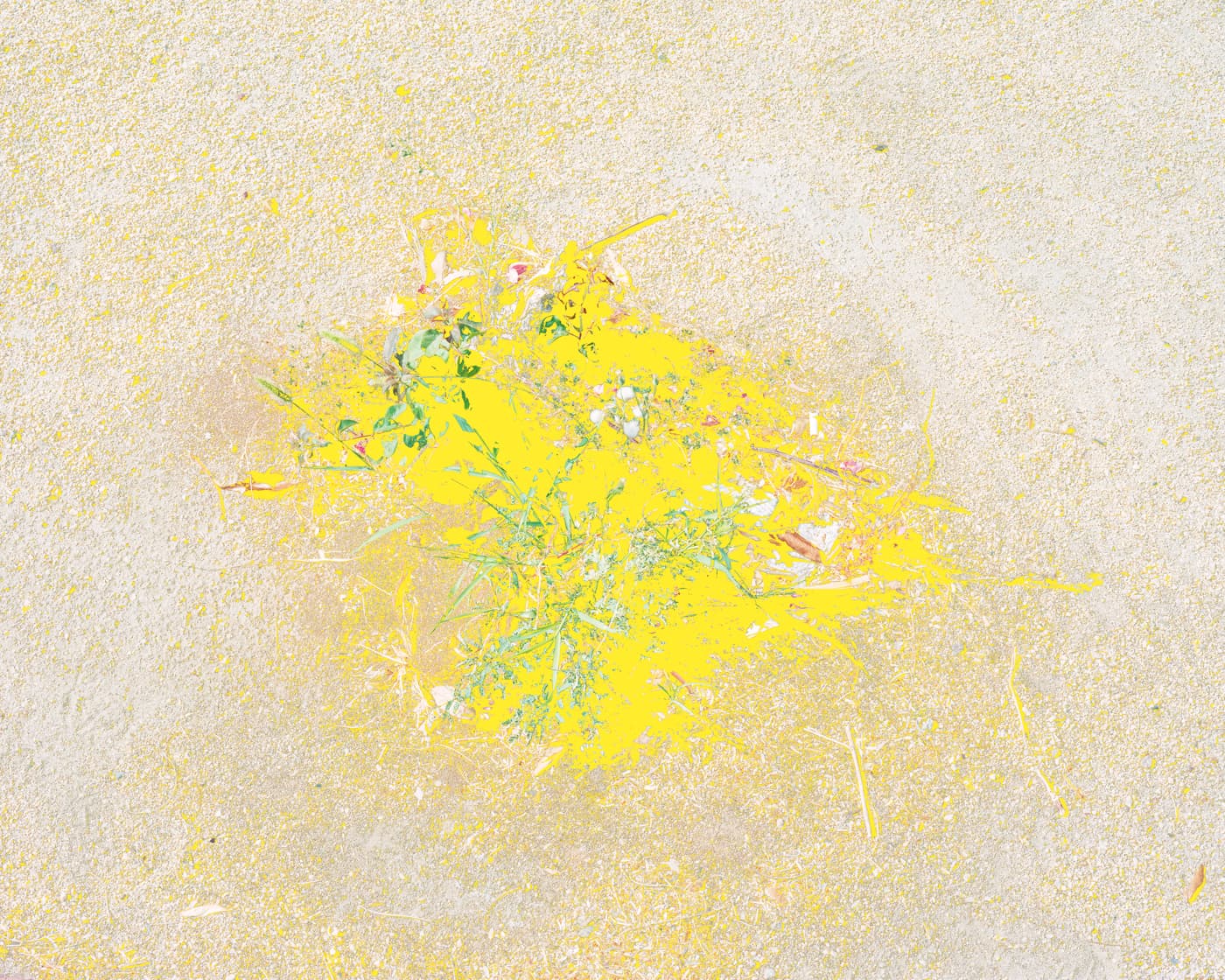 Landscape Stories: How deeply are you influenced by the surroundings and places in which you grew up? The American Midwest landscape is still an important "landmark" and influence for your imaginary?
Aaron Rothman: This is an interesting question that I haven't really thought about before. I think that growing up in the Midwest gave me an appreciation of more understated, unassuming aspects of the beauty of the natural world. There are no big mountains or grand vistas, so I had to pay closer attention to things like the subtle ways space is defined in a small section of meadow, or the quality of light in a small group of trees. I think these smaller moments and observations are what create a real sense of place, even within a more spectacular landscape, and I try to bring this sense into the work. That said, I'm very happy to live and work in the West. I think my work relies on having these smaller moments within the context of the grand spaces of the West. I'd have a hard time making work back in the Midwest.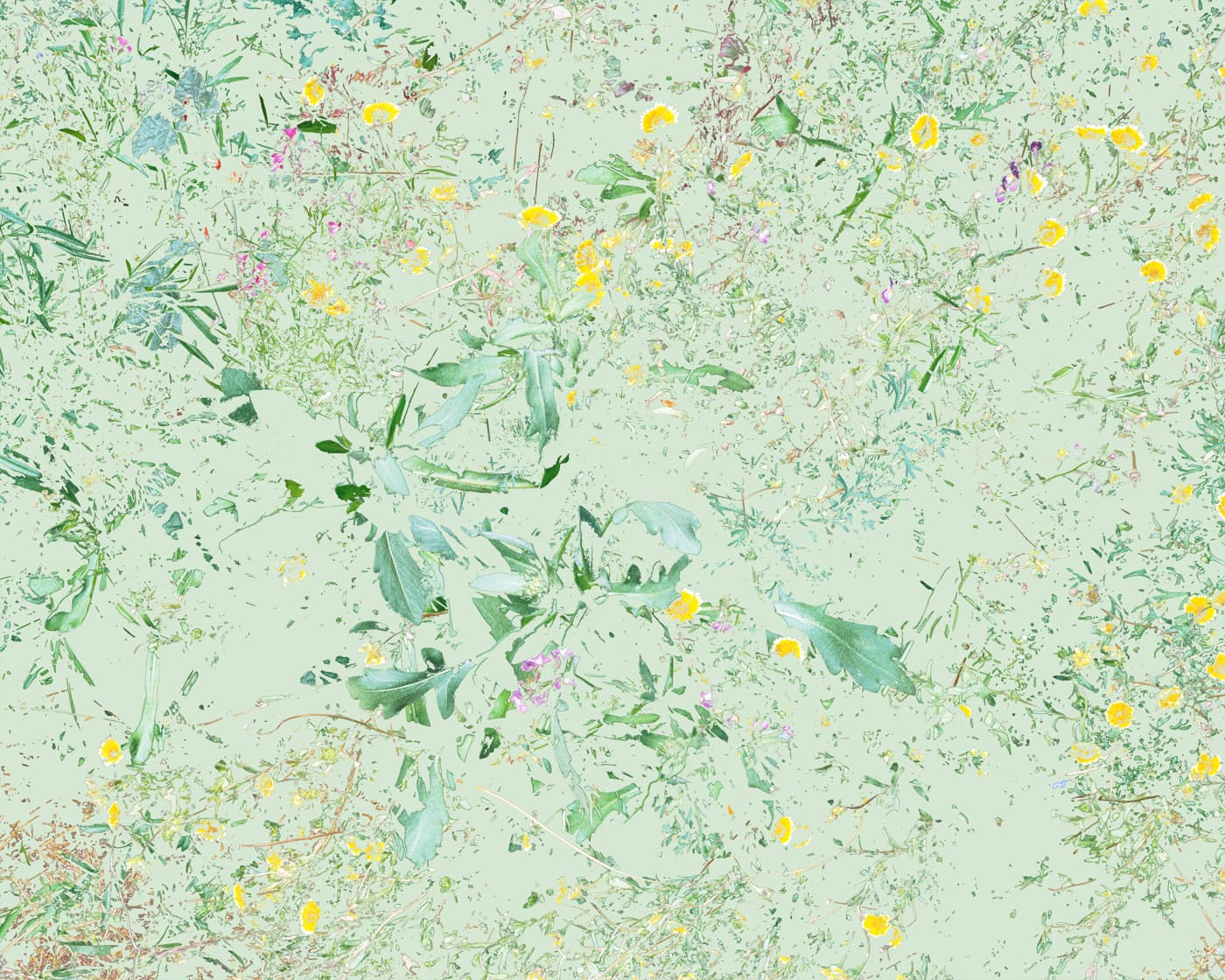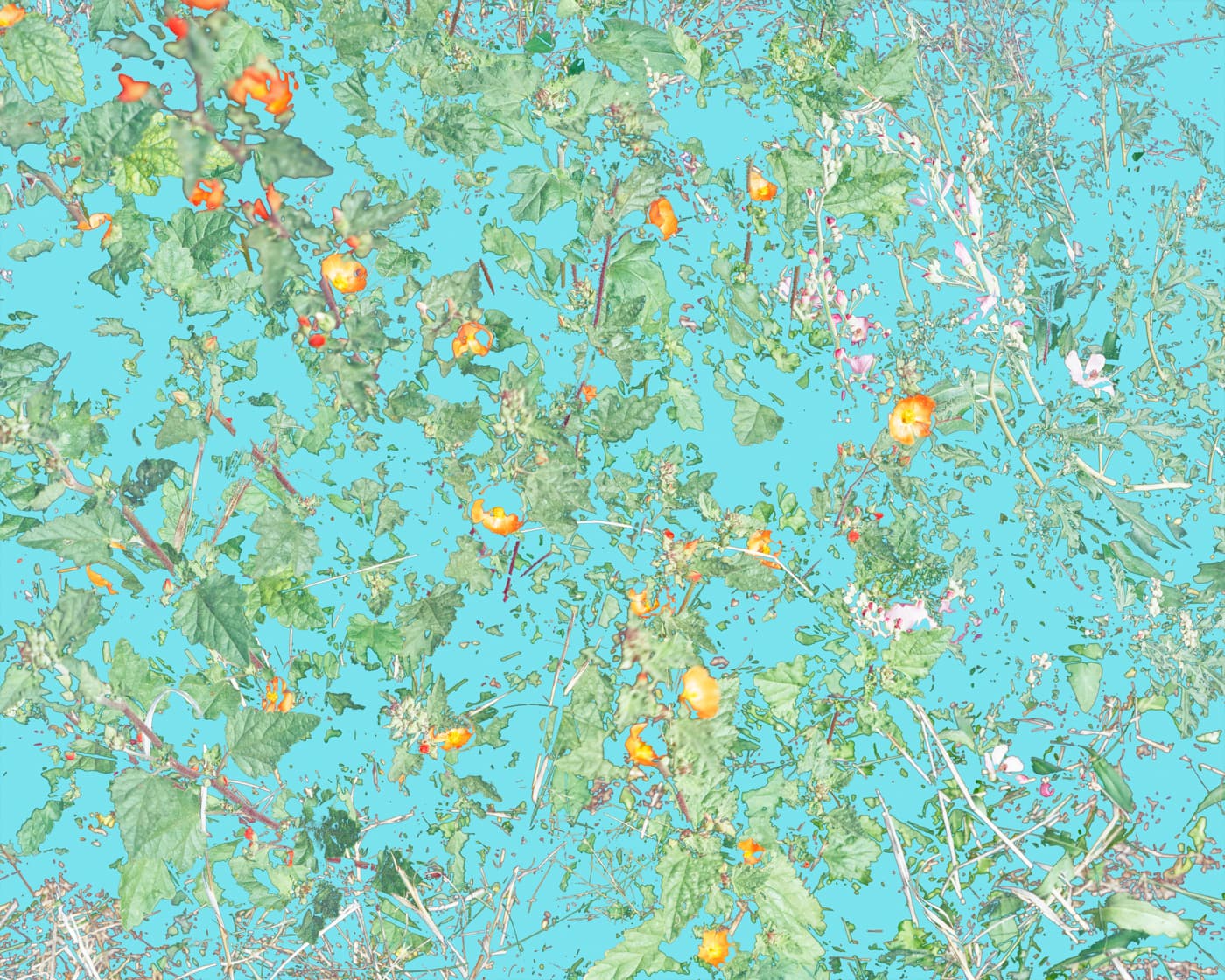 Landscape Stories: How would you describe your photographic voice/language and way of working/creative process?
Aaron Rothman: I've always been interested in the dynamic between photography's direct depiction of things, and the ways it also transforms what it depicts. I see this process as a kind of proxy for our perception and cognition of the world. I try to use the photographic process – from the more subtle transformations of a "straight" photo to obvious manipulations – to think about the process of seeing, to examine the gap between the world and how I experience it. That said, my process is very intuitive. It always starts with trying to convey some sense of connection I feel with the place I'm photographing. I try to let that guide me, not a predetermined concept or procedural framework.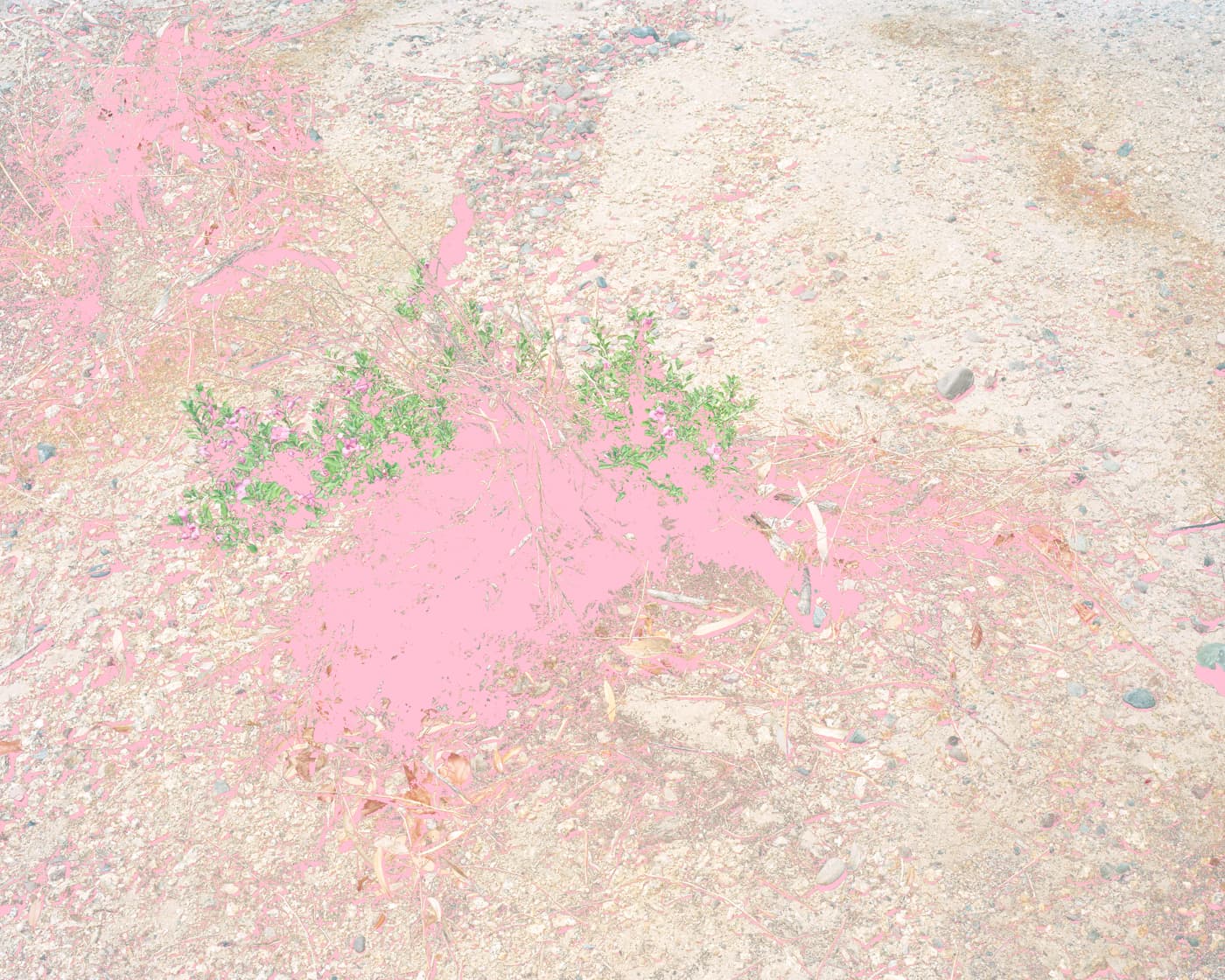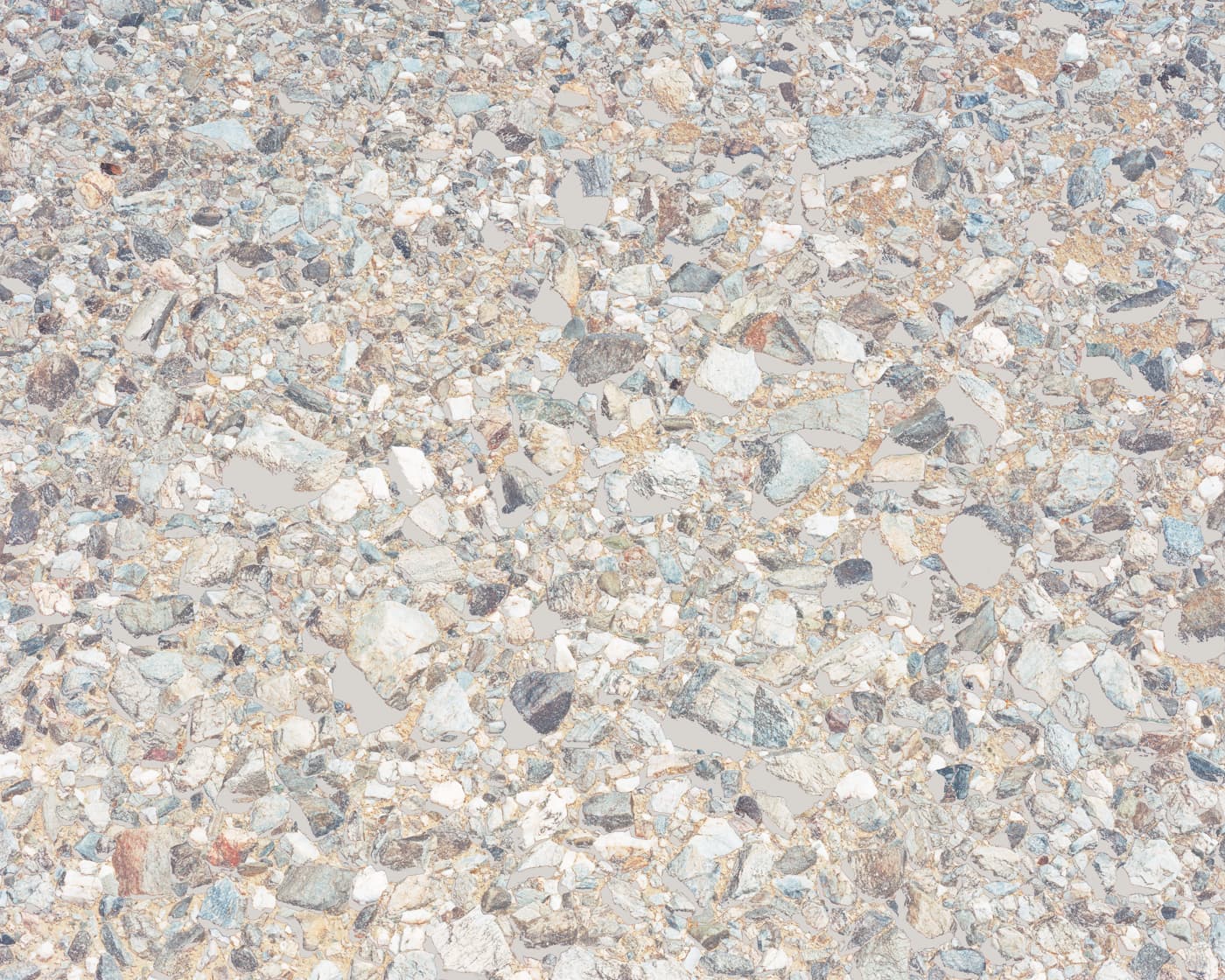 Landscape Stories: You are both a photographer and a writer. How has each aspect influenced the other side?
Aaron Rothman: Art making is my primary interest, writing is a sideline that I kind of happened into. I haven't written much in the past couple of years – I'm a painfully slow writer. I do want to get back to it when I have the time. It's been a great way for me to explore and articulate ideas I'm interested in in a way I couldn't in thinking or writing about my own work. I can see things more clearly, and feel much more free to interpret, when writing about someone else's work. Writing about others' work has helped me define and understand the context in which I want my work to be in, and what I want my work to do. My main goal with my writing, though, has been to support work that I believe in, often work that takes a new or more experimental approach to landscape. I don't think it should be the artist's responsibility to always be explaining their work. In writing, particularly about artists who haven't received a lot of in depth interpretation (which is most artists), I hope that a thoughtful interpretation from my perspective adds a small bit to the depth of presence of their work in the world.



Landscape Stories: Timothy O'Sullivan, Carleton E. Watkins, William Henry Jackson, A.J. Russell, William Bell, are good examples of the essence of 'wildnerness' linked with the chance to realize the american dream, the idea to figure out new possibilities and to explore wider the border. In your opinion in which way the Landscape could be considered physical or psychologic? Could you describe your experience of photographing a place you have never been before?
Aaron Rothman: I'd say that I'm interested in the meeting point of the physical and the psychological – the overlap between the physical matter and space of landscape and the idea of landscape that exists in the mind and in culture. Right before I went to grad school there was a big Carleton Watkins exhibit in San Francisco, where I was living, which had a big impact on me because of how those photos showed such a complex layering of the physical, the conceptual and the experiential. They are, of course, documents of various specific landscapes of the American West at a particular moment in history. They show the incredible beauty of these places, and also the early expressions of the ethos of expansion and resource extraction that has shaped them into their current state. They do this differently than, say, Albert Bierstadt's paintings of the same subjects from the same time. The paintings have a strong intentionality and control in conveying a specific idea of, and agenda for, the western landscape. The photos are intentional too, but this is offset by their direct link to reality, and by the relative limitations of the medium. The materiality of the physical world is so palpable in the foreground of the mammoth plate prints – the texture of rocks, the shine of leaves. Because of the blue-sensitive emulsion, though, the backgrounds lose detail and are rendered in an almost dream like fashion – the distant mountains and cliffs become more of a psychological space than a physical one. The layering of these different ways of seeing, understanding and depicting the landscape fascinates me.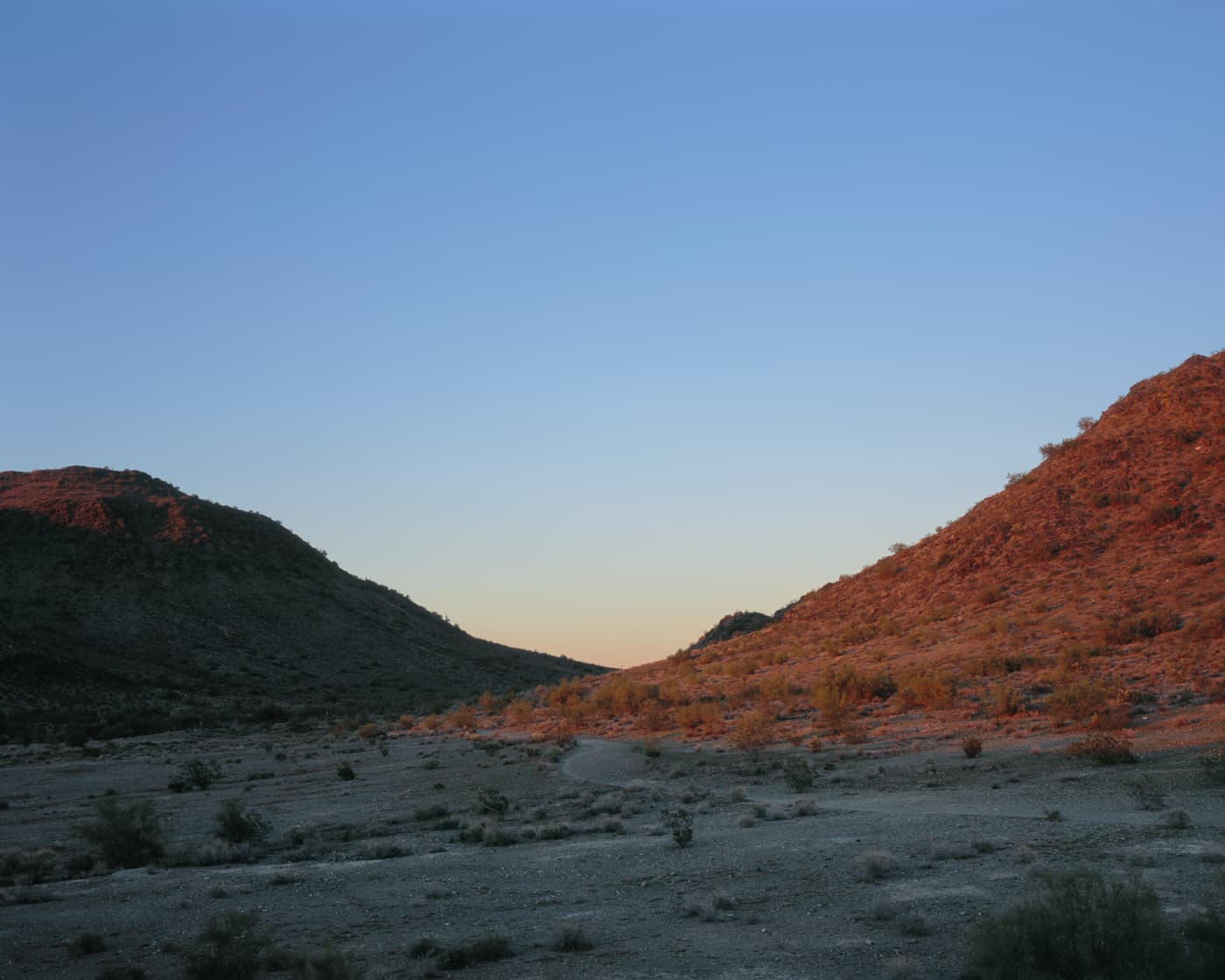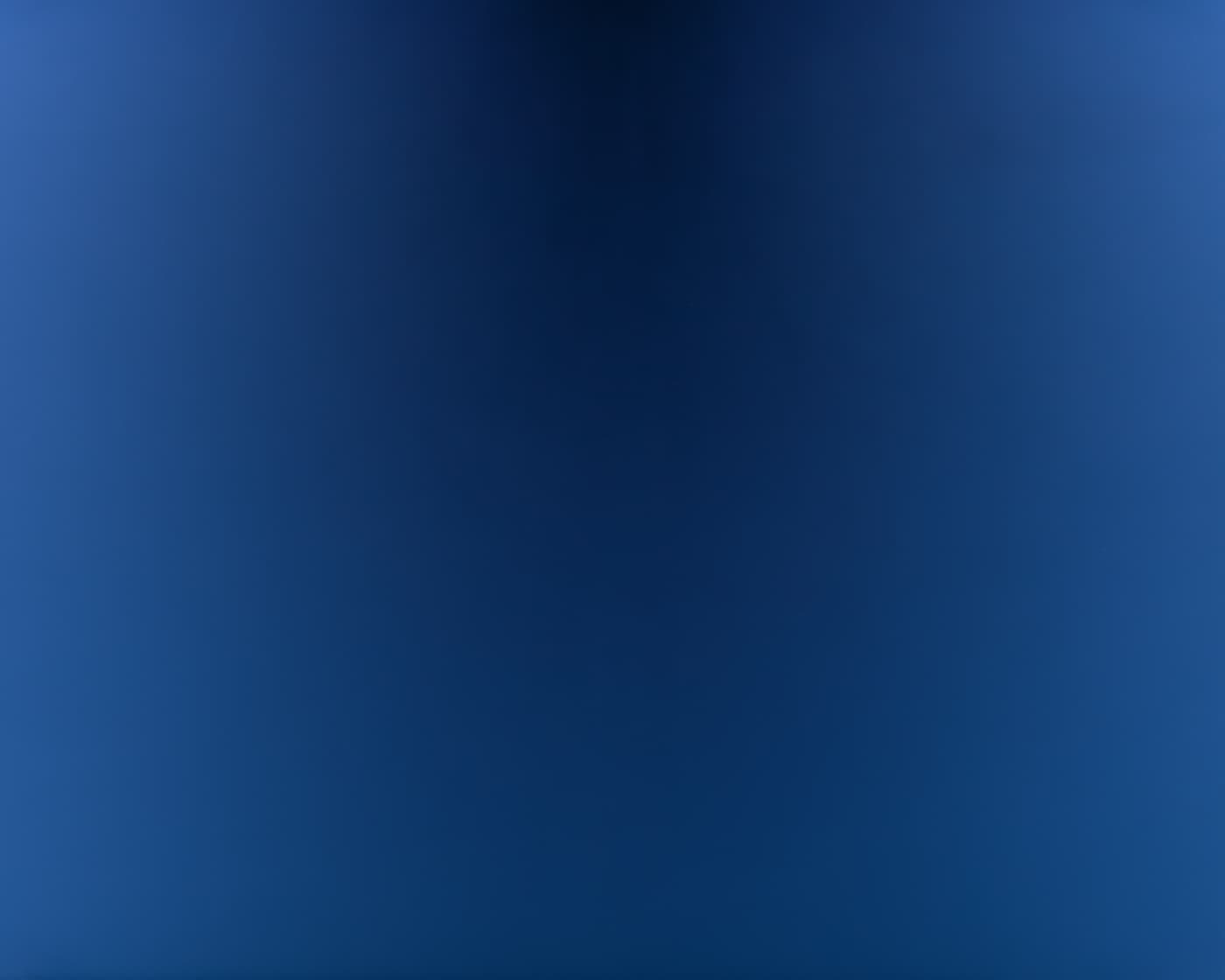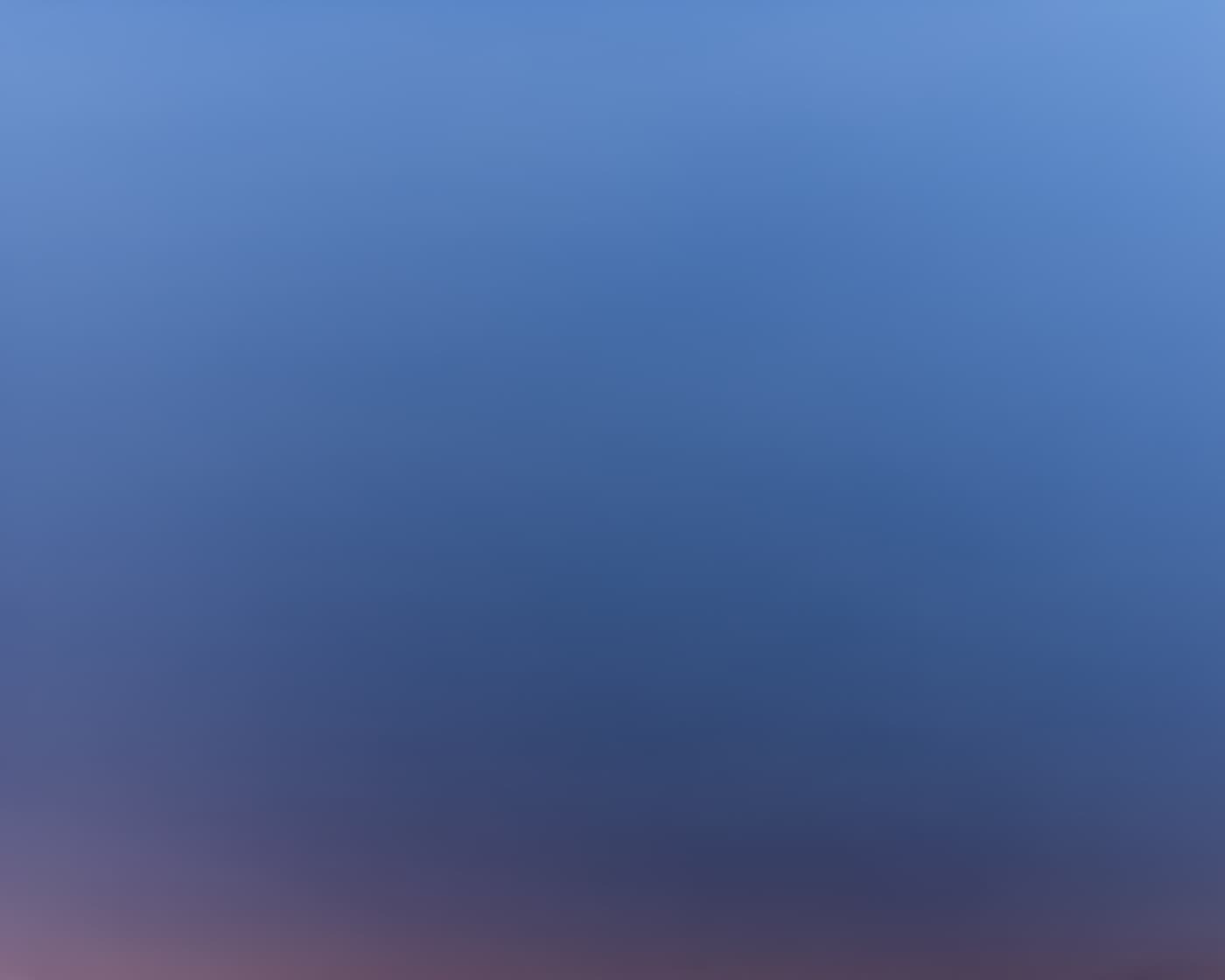 Landscape Stories: "Signal Noise" is a monograph of your photographic work made between 2006 - 2016. How does the project evolve since the beginning? How do you choose the places you photograph? How do you think, in some way, this different chronological differences influenced this clash between real and virtual, natural and artificial?
Aaron Rothman: I didn't conceive of the work in the book as a singular project. It evolved organically over time. The work's genesis was in a slow realization that straight photographs were not getting at essential parts of my changing experience and understanding of the landscapes I was photographing. I began experimenting with digital alteration, first as a way of trying to manifest qualities of perceptual experience of natural phenomena, and later also as a way to look at the blurring boundary between natural and artificial and at the infiltration of virtual space into the experience of physical space. The processes of digital alteration built on themselves, and in reaction to the images I was making. The beginning of my work with digital alteration coincided with the birth of my daughter. Having a young child meant that I couldn't go on a lot of trips with the sole purpose of photographing specific terrain, so most of the work was photographed near where I live in Arizona, or on family trips to California. This worked out because the idea of this work was not to document any particular geography, but to explore aspects of my experience that applied across these different landscapes of the American West and Southwest. I didn't want the sequence of the book to be connected to the locations of the photos, and likewise, I didn't want it to map the chronological progression of my concerns.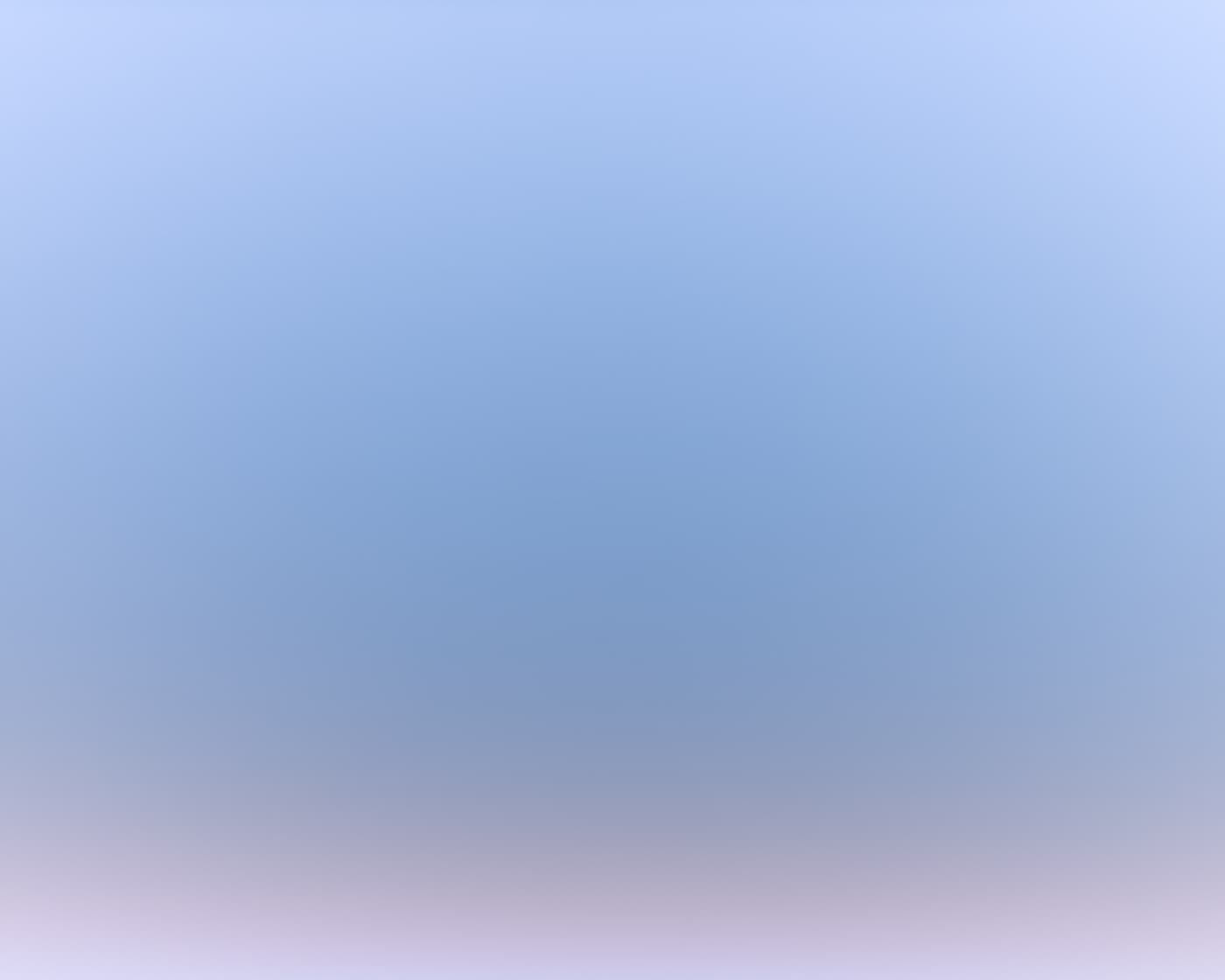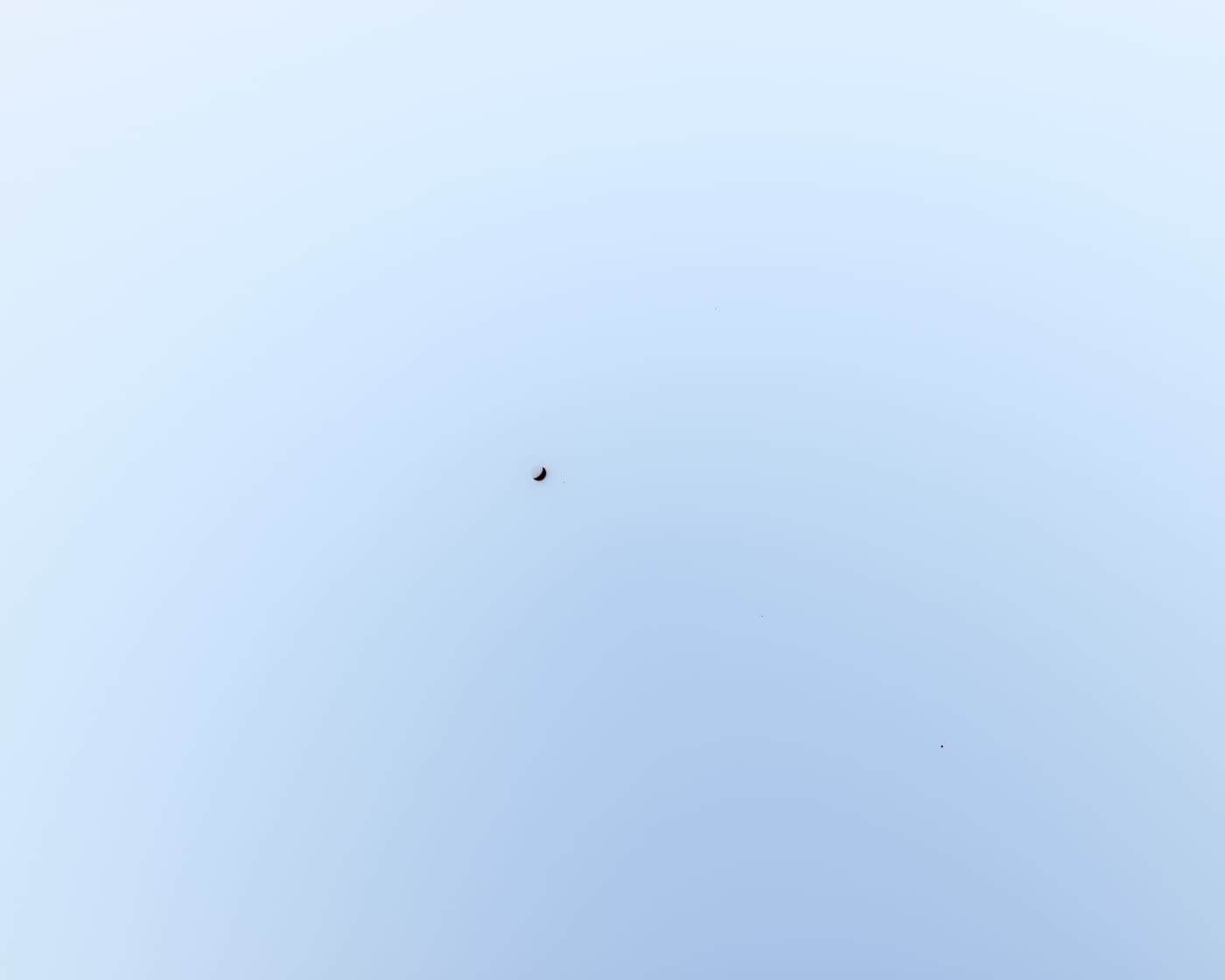 Landscape Stories: Referring to your last book "Signal Noise"… It is being published by RADIUS BOOK in 2018. How did your collaboration with RADIUS BOOK start? Could you tell us something more about the creation of the book? Do you mind explaining for our readers why you chose to make this book, and what you hope to accomplish with it?
Aaron Rothman: I had a chance to meet with David Chickey of RADIUS BOOK through a mutual colleague. I didn't have a book project, per se, but a portfolio of a set of interconnected groups of images that had evolved over a number of years. David saw potential in the portfolio and presented it to Radius' board, who approves all of their publications. That's when the work really started. I had a bunch of smaller groups of images, each using a different technique or approach. In my mind, these weren't separate bodies of work, but were different facets of a larger overall exploration. There wasn't an obvious way of bringing everything together into a single, coherent whole, though, especially in the confines of a linear sequence that a book imposes. I played with creating a conceptual framework to structure the book, but in the end what worked best was a more intuitive approach to sequencing the work that created a flow through the different types of images that just felt right. The process of making the images was very open-ended, but editing the book forced me to understand the boundaries of this work. That was one of my objectives – to figure out exactly how these disparate threads I'd been working on for so long could come together. I also wanted, simply, to bring the work to a larger audience. There are a growing number of people finding new and really interesting approaches to landscape photography that are suited to our current time. This book is my contribution to this conversation.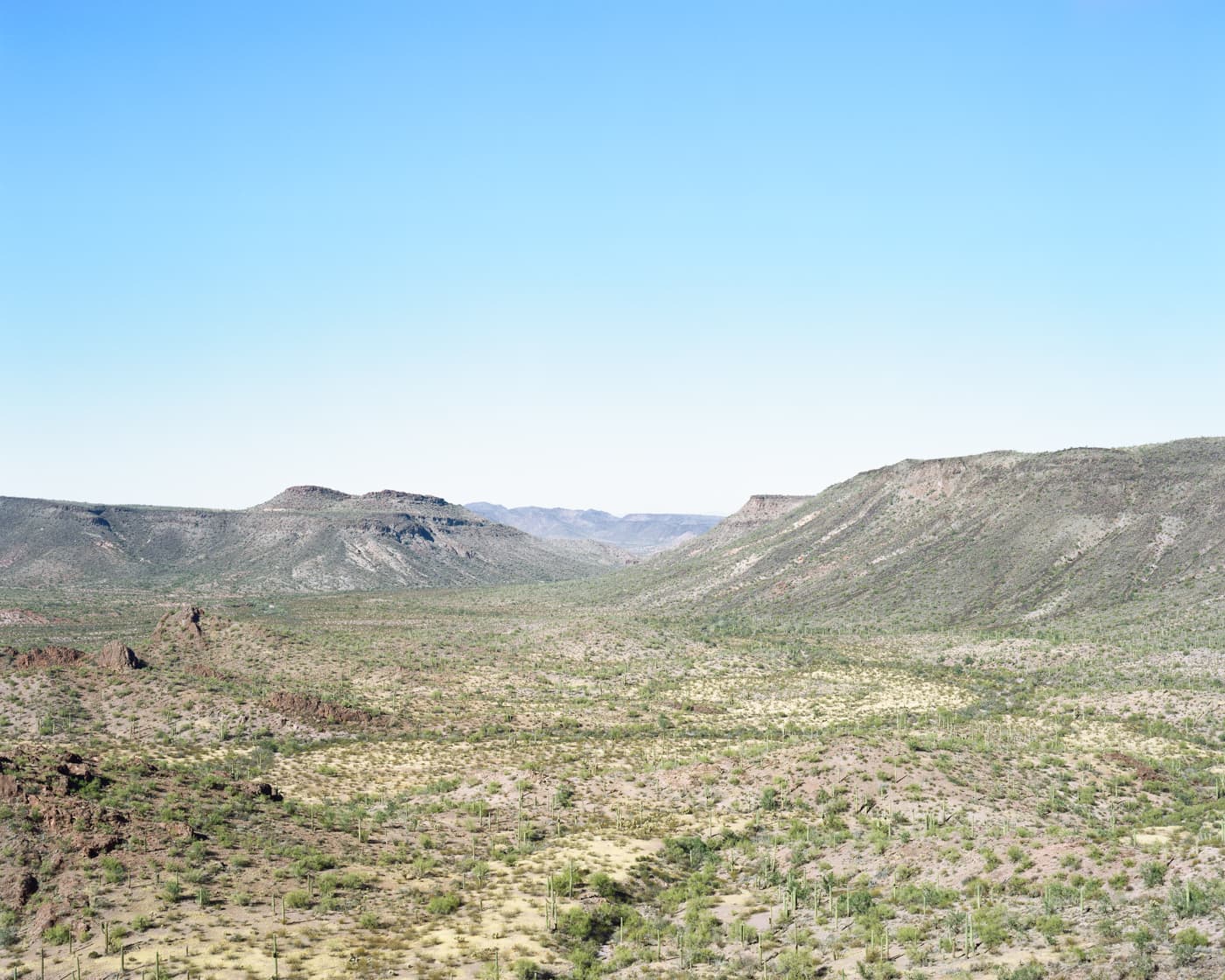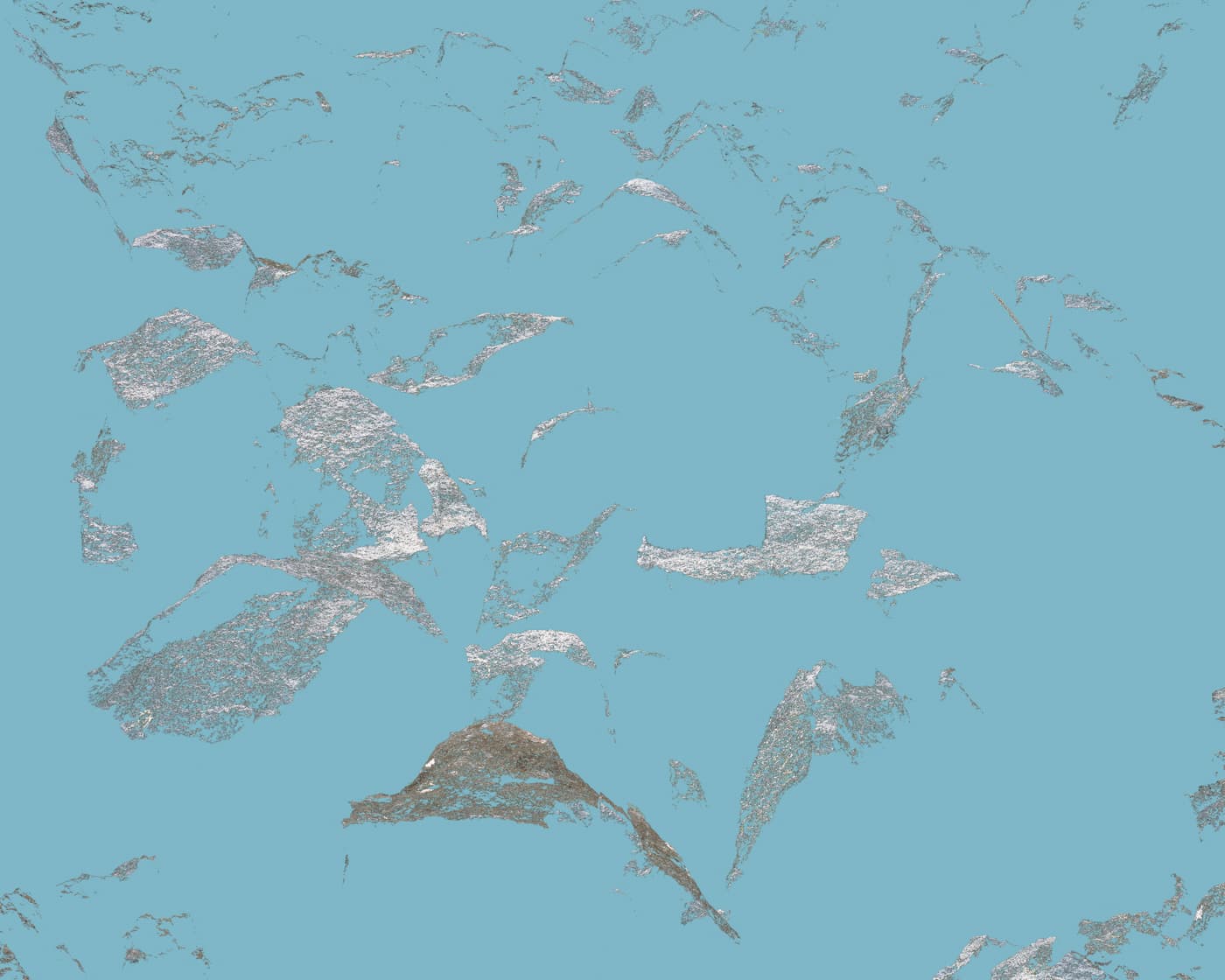 Landscape Stories: The first quote from your last book "Signal Noise" is from "The Visible and the Invisible" by Maurice Merleau-Ponty. Really a good choice:
"… Fundamentally it is neither thing seen only nor seer only, it is visibility sometimes wandering and sometimes reassembled". My quote from the same author is: "Looking at pictures, even those most lacking in what is usually called the gaze, and which is constituted by a pair of eyes, pictures in which any representation of the human figure is absent, like a landscape by a Dutch or a Flemish painter, you will see in the end, as in filigree, something so specific to each of the painters that you will feel the presence of the gaze". Please could you comment?
Aaron Rothman: I chose to open the book with Merleau-Ponty because for me the work is a lot about the process of perception. I try to present the landscape in a way that breaks down the distinction between seer and seen – that somehow manifests the meeting point between the external world and the way it's experienced in the mind. That meeting point is unknowable in the end, but it's also the place where the world, or our cognizance of it, exists. I don't know the exact context of the quote you've given, but it makes sense to me in that a painting (or a photograph) of the landscape, at least a good one, is not so much a representation of the physical place as it is a reflection of a specific, individual experience of that place. One of my favorite landscape painters is Jacob van Ruisdael. The places he depicts have an amazingly palpable physical presence, but there is also an actively self-reflective, self-aware sense of the process of seeing space, light and even time. The remind me of Robert Irwin's formulation of "seeing yourself seeing."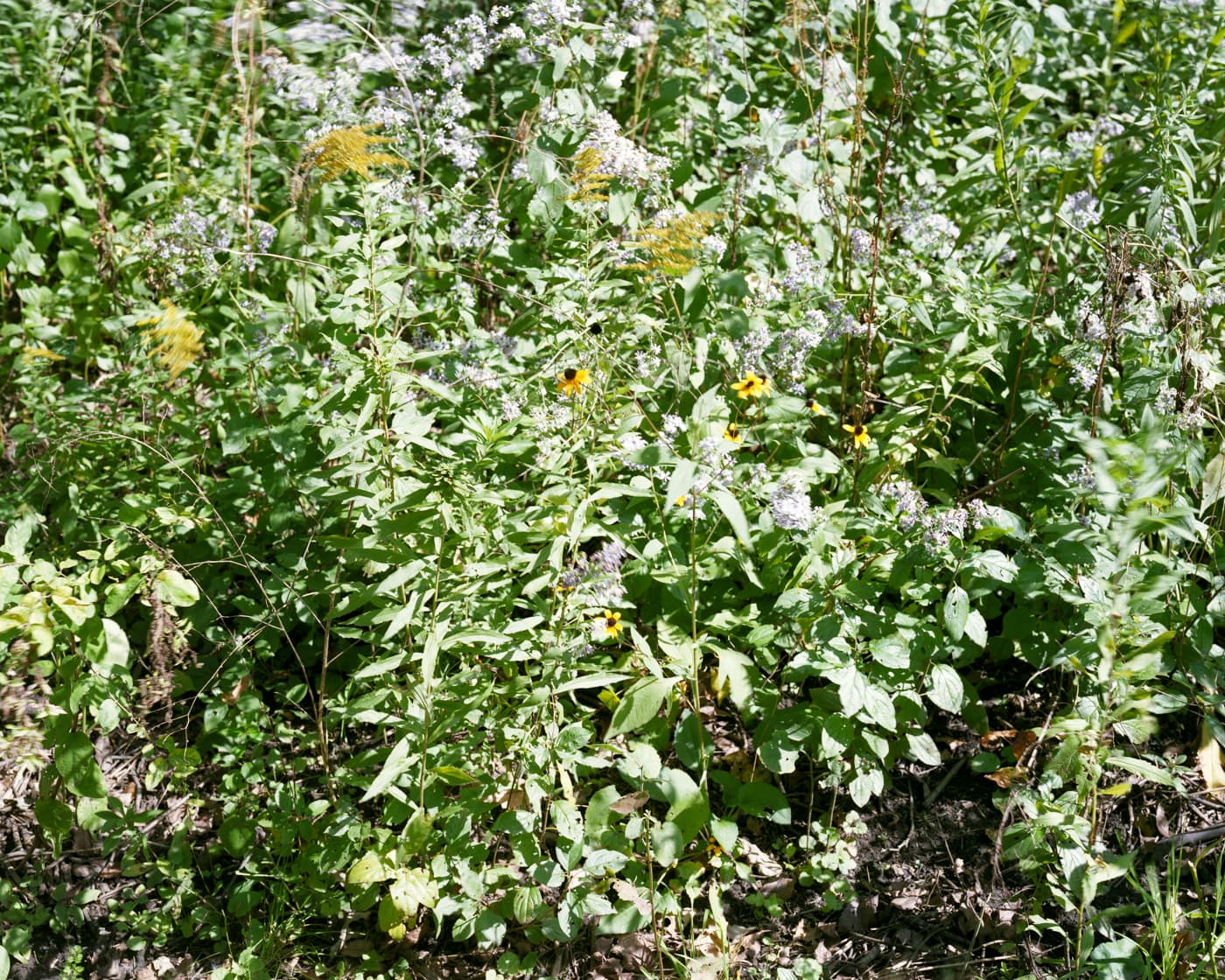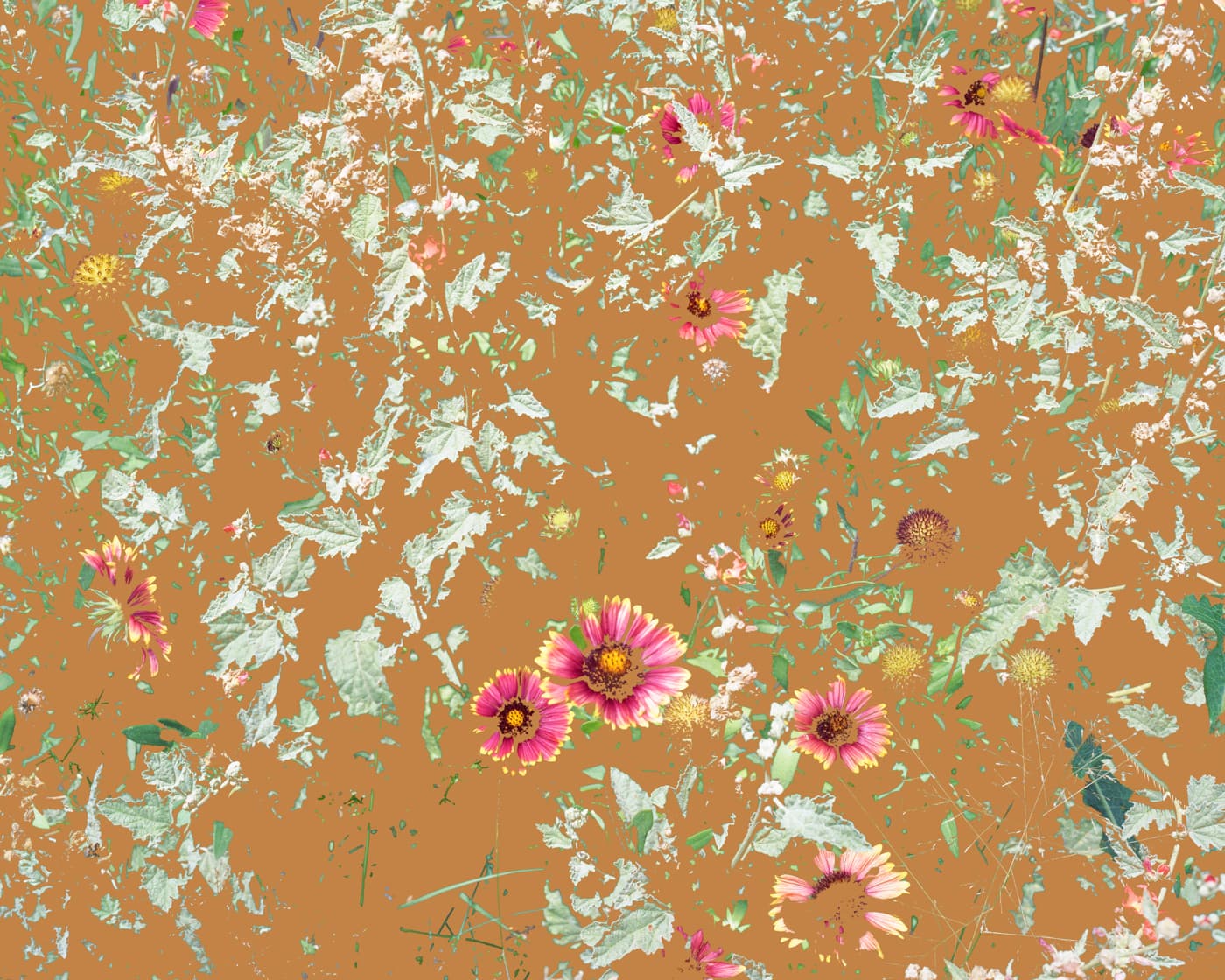 Landscape Stories: The second one is from David Byrne, songwriter and lead singer and guitarist of the American new wave band Talking Heads. What is your favourite music? What about contemporary music? Do you feel any influences from other expressive forms such as literature or music?
Aaron Rothman: I love how that song – Nothing But Flowers – flips our normal view of nature and human intervention on its head. It's the inverse of Joni Mitchell's paved paradise. My work doesn't have the irony of the Talking Heads song, but I do want it to complicate value judgments about our relationship with the natural world in a similar way. Generally speaking, the influence of music on my work is much more indirect – there aren't a lot of rock songs about landscape after all! My musical tastes are rooted in punk. Fugazi is probably the best example – how their songs spoke to social or political issues, but in a poetic more than polemical way, rooted in individual experience and emotional expression. I think that the music I'm listening to at any given time provides an emotional tone that gets inflected in my work. Some of the bands I've been listening to a lot recently are Savages, Perfume Genius, Lower Dens, Bob Mould. I used to take a lot of inspiration from fiction and poetry, but my reading habits have been horrible since I became a parent. I have the best intentions of getting back to it – someday…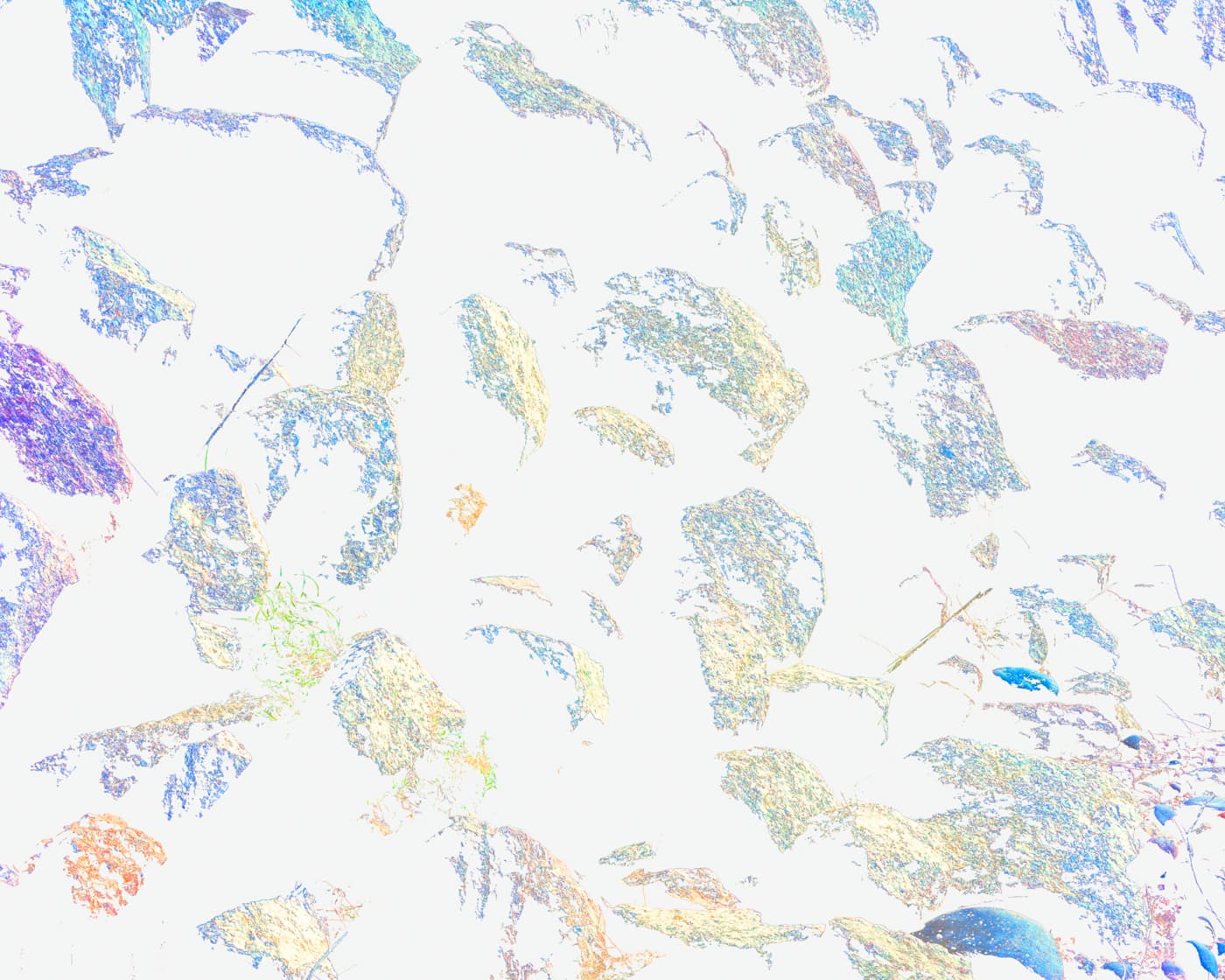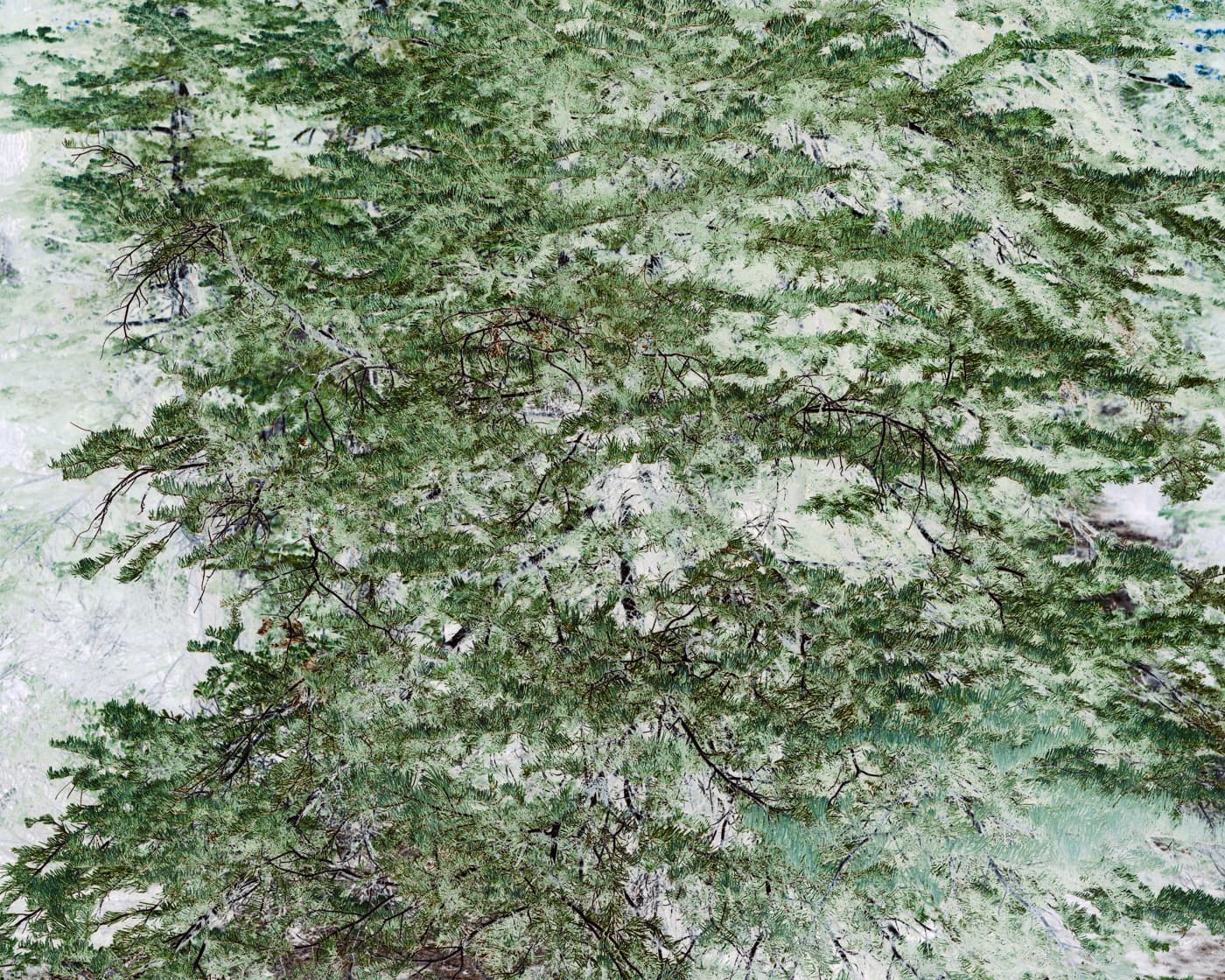 Landscape Stories: Which books you feel close or influential in relation to your "Signal Noise"?
Aaron Rothman: A few books come to mind as influences. None of them really look anything like my work in "Signal Noise", but they all shaped my thinking about the possibilities of the photo book. Robert Adams' work overall is a big influence, in his deeply felt, complex and sympathetic look at the interaction between people and the landscape of the West. My first reaction to his book "Turning Back" was, to be honest, that it needed some editing. After spending time with it, though, I realized that the number of images, the repetitions, the slight variations in vantage point, were exactly what gave the book its power. The sequence makes it about the process of looking and coming to terms with, rather than a mere recording of, the threatened forests that are the books subject. Risaku Suzuki's book "Mont Sainte Victoire", which traverses the geography of the mountain made famous by Cézanne, showed me how the flow of a book's sequence can mirror the experience of moving through space, and in doing so can build an emotional reaction to the sequence that's different than what the individual images would give. I should also mention Michael Lundgren's book "Matter". Mike is a friend and we went through grad school together, so it feels a little strange to just point to his book as an influence, as the relationship is a lot deeper than that. One thing that I do really emulate in Mike's work is how he puts images together based on underlying, and often not immediately obvious, poetic connections, rather than literal or purely formal connections. "Matter" does this really well, as does his new book, Geomancy, which was just released.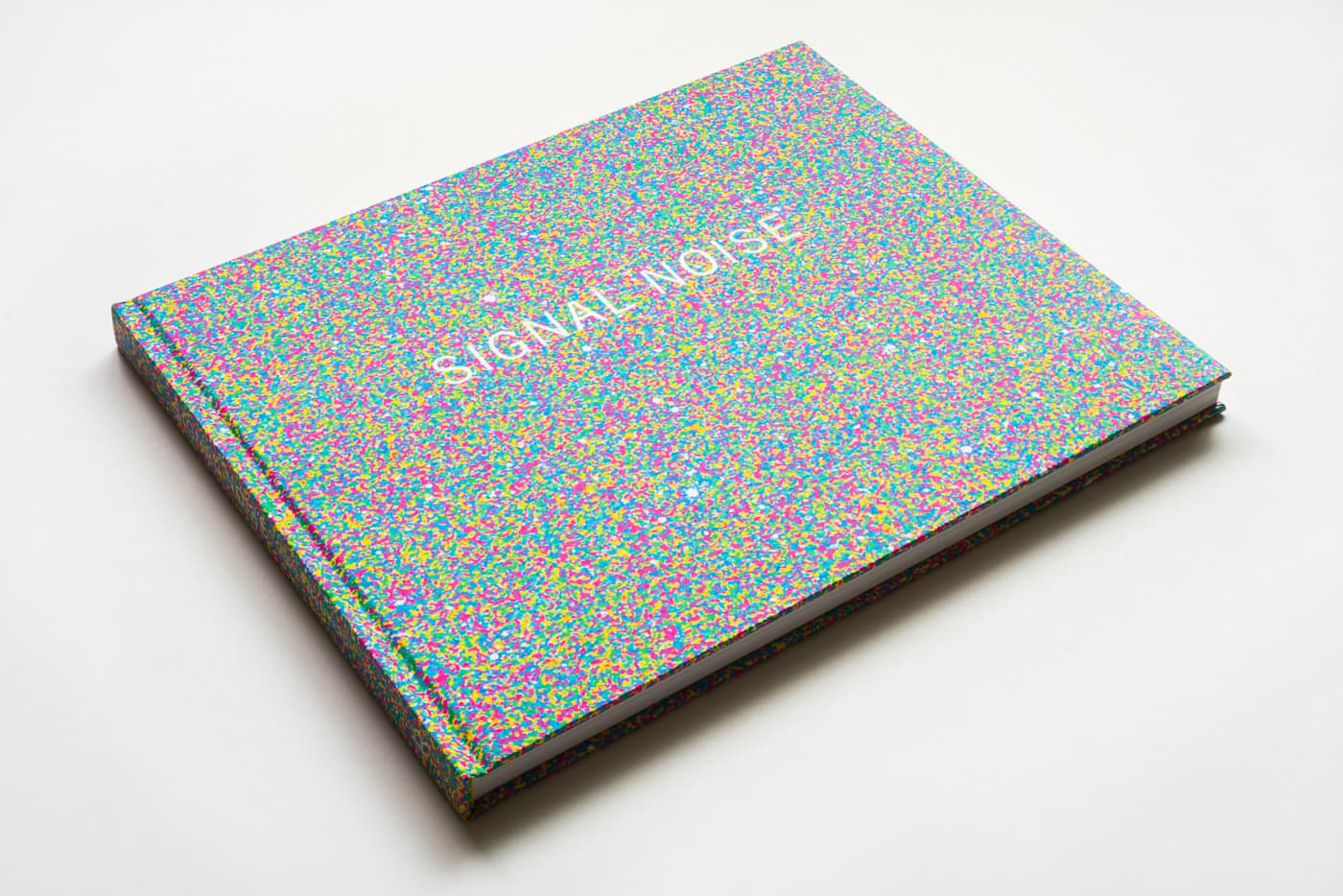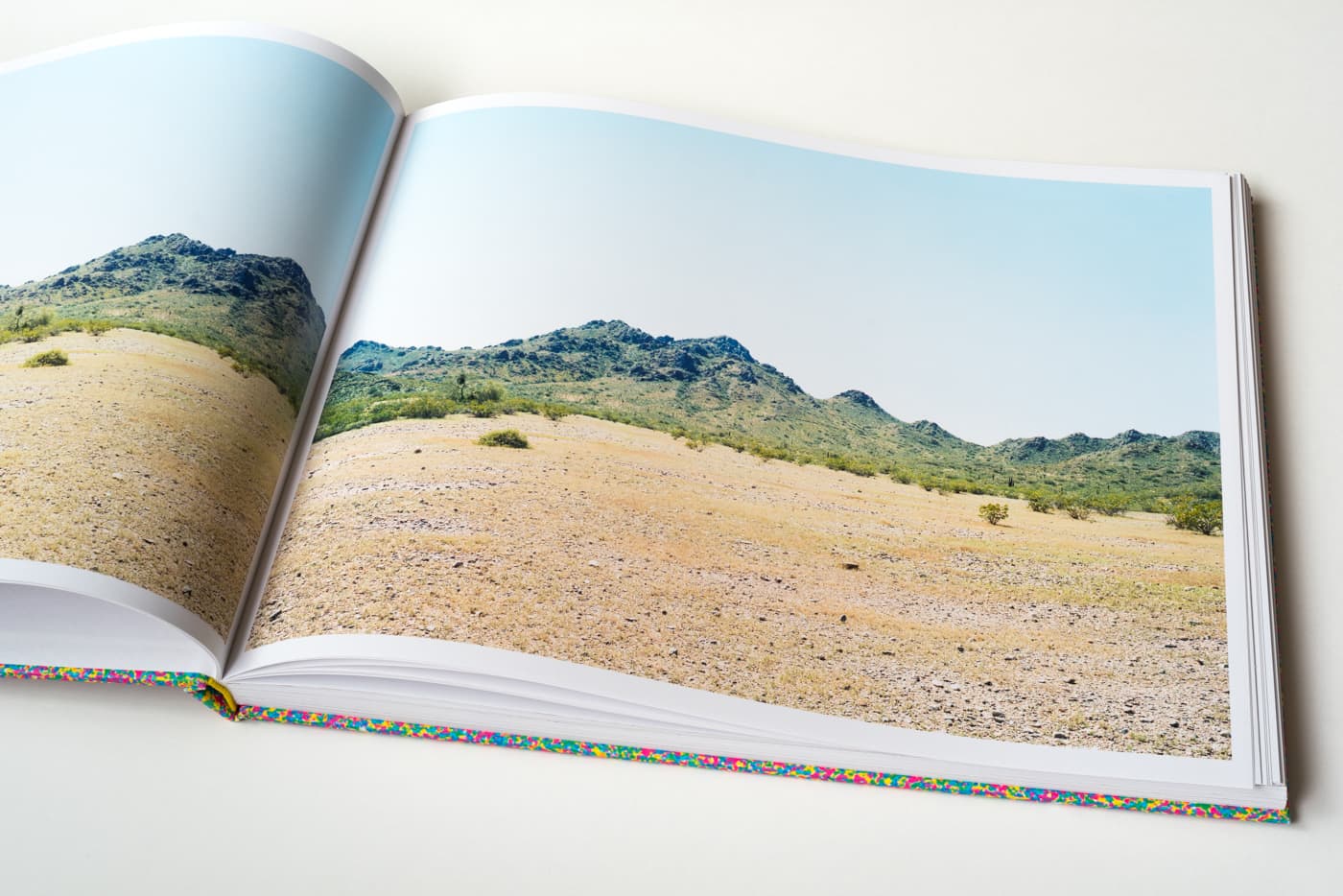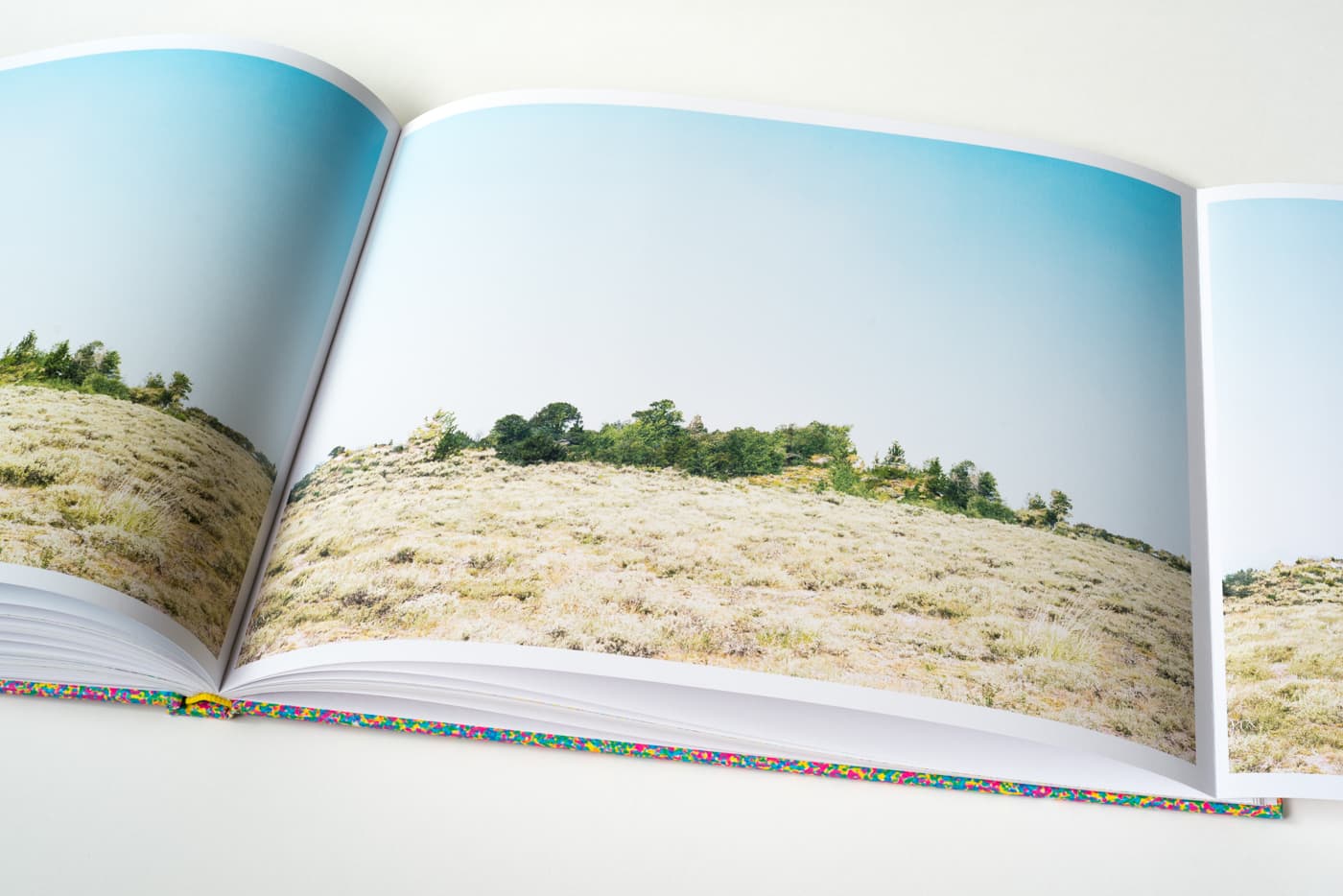 Landscape Stories: Do you have a method of working which you follow for each series, or does it vary for each different project?
Aaron Rothman: All the images begin with a direct response to place – a desire to record the feeling of being in a specific place at a specific time – but a lot of the work happens after that, in the studio. I develop different methods of digitally altering the images in direct response to the original photos and in thinking about my relationship with the places I photographed. When I figure out some new way of working with the images, I'll go back out and photograph with that in mind. But even with that in mind, I still need to find a real feeling of connection with the place in the moment of photographing. I still photograph mainly with a camera 4x5" camera, which slows me down and makes me really spend time somewhere before making a picture. The images often don't work out exactly like I expected when I bring them into the computer, which forces me to further evolve the digital processes. I generally find that once I think I know what I'm doing, the life leaves the work and I need to change my approach in some way.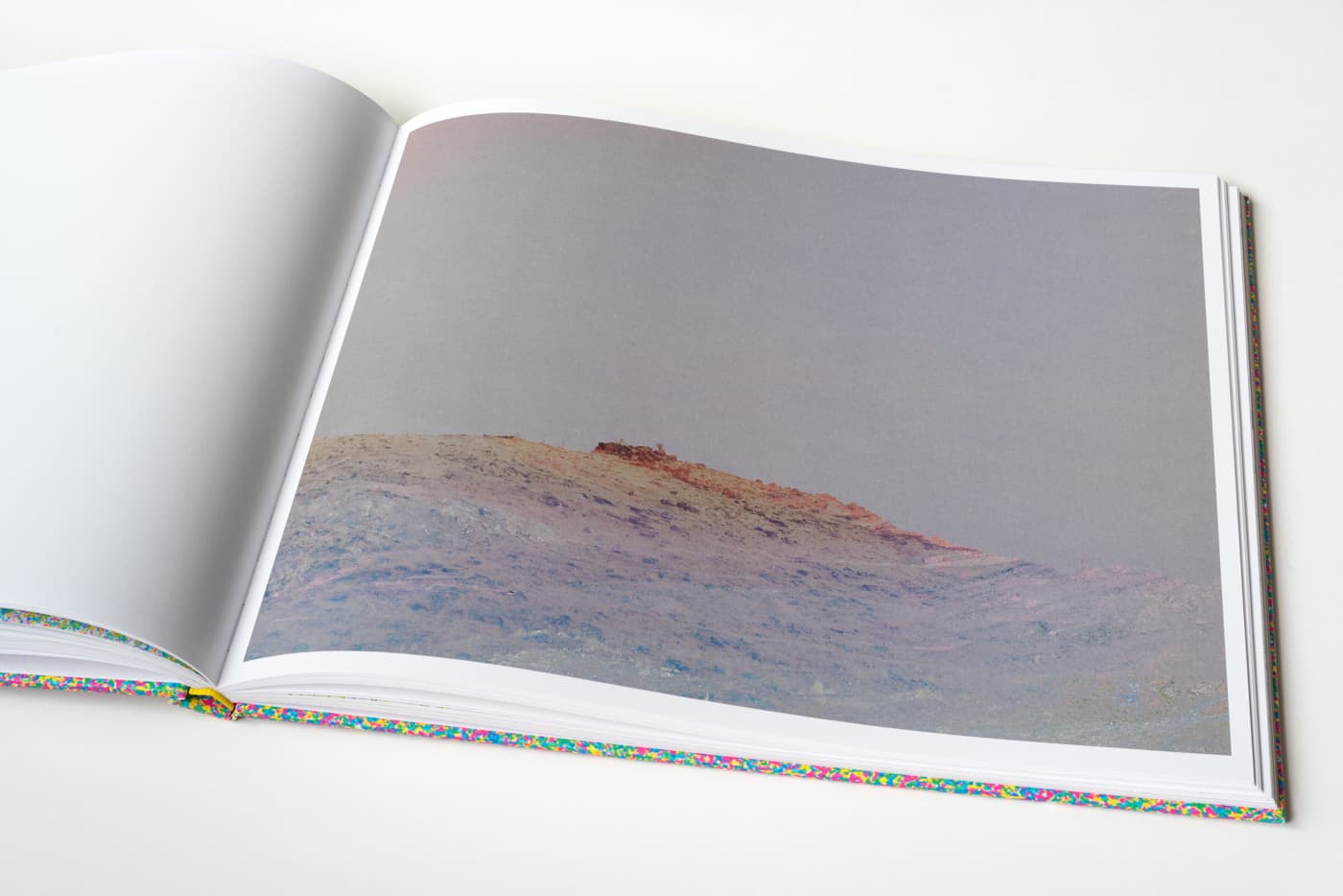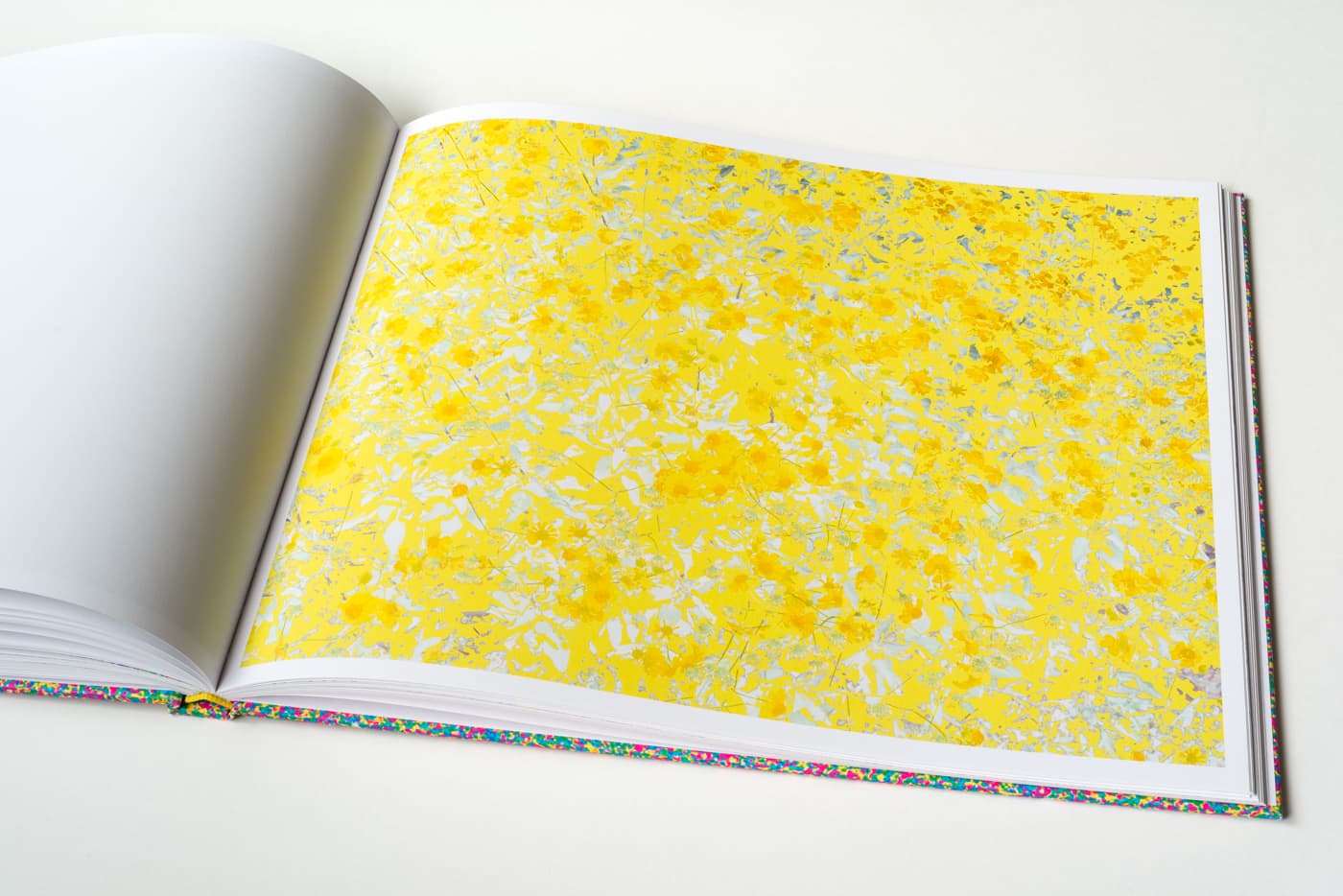 Landscape Stories: Which photo books would you choose from your library and why?
Aaron Rothman: So hard to pick! I'll point to a few, keeping the focus on landscape to make narrowing things down a little easier. For a more historically focused book, I love Eugène Cuvelier: "Legend of the Forest". I first saw this work in 1997, discovered it again a few years later in grad school, and finally found a copy of the book to buy a few years after that. Cuvelier was a 19th century French photographer who worked alongside Barbizon painters like Jean-François Millet and Jean-Baptiste Camille Corot. He worked with paper negatives, and the tonalities tend to be a little harsh and weird, which makes for strange and fascinating images. They render the world in ways that seem a little unreal, at least to modern eyes, but in comparison to his contemporaries' paintings they really emphasize the reality of the physical world, and its indifference to human desires. The book was important for me in understanding how landscape photography fits in with the much longer history of landscape representation in painting.
Another book that I love that's steeped in the European landscape tradition, in a totally different way, is Jo Röttger's "Landscapes & Memory". Röttger photographed a group of German soldiers as they trained in German fields, then deployed to Afghanistan, then returned to the Alps for more training exercises. The work is all made with an 8x10" camera, and is in the idiom of landscape more that war photography – they bring to mind Caspar David Friedrich more often than Robert Capa. Röttger based the work on the historian Simon Schama's book of the same title, that traces the connections between landscape an European politics and culture. It's a very strange and amazing body of work.
Finally, I'll point to Barbara Bosworth's newest book, "The Heavens". I'm a sucker for images of the night sky, of space, of celestial bodies. Bosworth's photos, again taken with a camera 8x10", are so stunning and really get at that contradictory feeling of meaning and insignificance that I feel looking into the incomprehensible vastness of a clear night sky.
Landscape Stories: What's your plans for the near future? What's in store for you in 2020, photographically or otherwise?
Aaron Rothman: I will be exhibiting a large selection of the work in "Signal Noise" with the Cleveland Museum of Art, at Transformer Station. This show opens in February, and I'm really excited to see so much of this work together in one space.
I'm at the beginning stage of a couple of different projects. One is a pretty direct continuation of the methods of working in "Signal Noise", but with a more narrow focus on the Sierra Nevada mountains – a place that's of great personal significance to me, and, of course huge importance in the history of landscape photography. The other project goes in a bit of a different direction, looking at the history of nature motifs in textile design, globalization, and invasive species. I'm not sure where this is going exactly, but I'm looking forward to figuring it out.
Interview curated by Gianpaolo Arena