Landscape Stories: Where can the roots of your work be found? When did you begin your career in photography and why? Could you describe your earliest experiences with photography, both as a viewer and an artist?
Gary Green: My earliest experiences were as a very young teenager, taking snapshots with the family's Kodak Brownie and Ansco cameras, then subsequently learning to develop film, make prints, etc. in my homemade basement darkroom. I learned how to use a manual 35mm camera when I was about thirteen or fourteen. I was a very inquisitive kid and really enjoyed figuring things out on my own. I also took a couple of photo courses in high school. I was immediately intrigued with the magical qualities of photography, and I am still to this day amazed at the unique alchemy of the medium.
I majored in art and photography as an undergraduate, and began my professional career when I subsequently moved to New York City in 1976. That's when I began working as a photographer's assistant and making the work leading to "When Midnight Comes Around". For me, that work gave me confidence in my ability to make photographs that were beyond snapshots or college assignments. It also led to commissions and assignments for magazines, record companies, etc. Almost ten years of making photographs for hire and being an assistant on commercial and editorial shoots—as well as doing my own work —made me realize that I didn't want to be a freelance photographer and that I wasn't particularly good at being a hired gun. In addition, the people who I had enjoyed photographing, and the scene they belonged to, were moving on or away, and I felt it was time for me to do the same. I wanted to begin making pictures that represented what I saw and felt and that began my second career, which seemed to stick. A few years after leaving New York City in 1986, I went back to graduate school at Bard College and eventually began teaching and developing what I would consider mature and more personal work.
As for who I was looking at in those early days, I was pretty naïve. I knew about the work of Diane Arbus and Richard Avedon, maybe a few others. I was also looking at the editorial photographers who published in Vogue or Harper's Bazaar. I knew about photographers like David Bailey, William Klein, Duane Michaels, Irving Penn, like that. I had seen the work of Garry Winogrand and knew about Lee Friedlander but I'm sure I didn't understand the photographic language to the extent I would later or appreciate their work as much as I would eventually. I did go to see the infamous William Eggleston show at MoMA and several shows of contemporary work at Light Gallery, perhaps a couple at The Metropolitan Museum of New York. I was fairly new to the history of photography and didn't really compensate for that until I went to graduate school and sat in on undergraduate courses in photo history.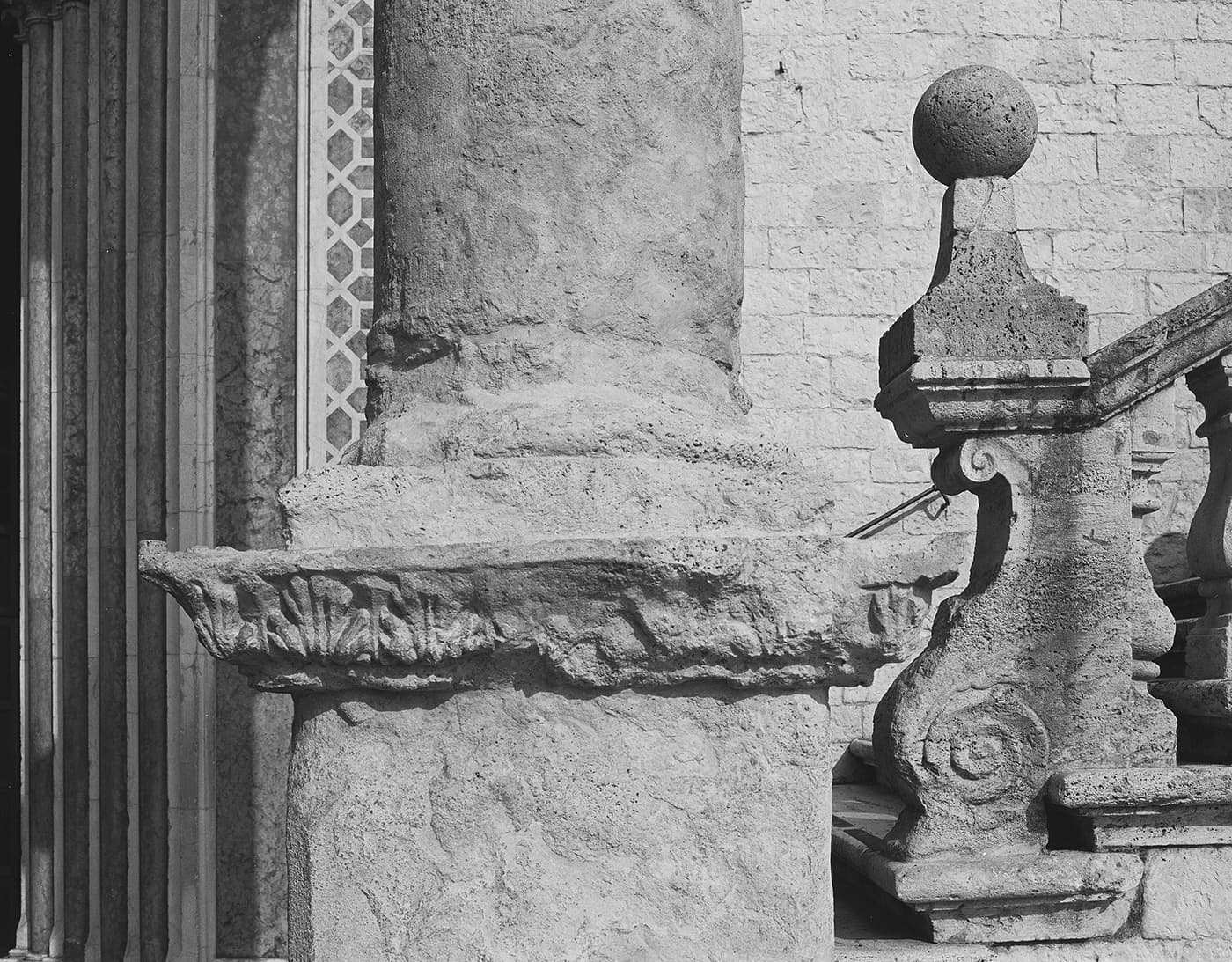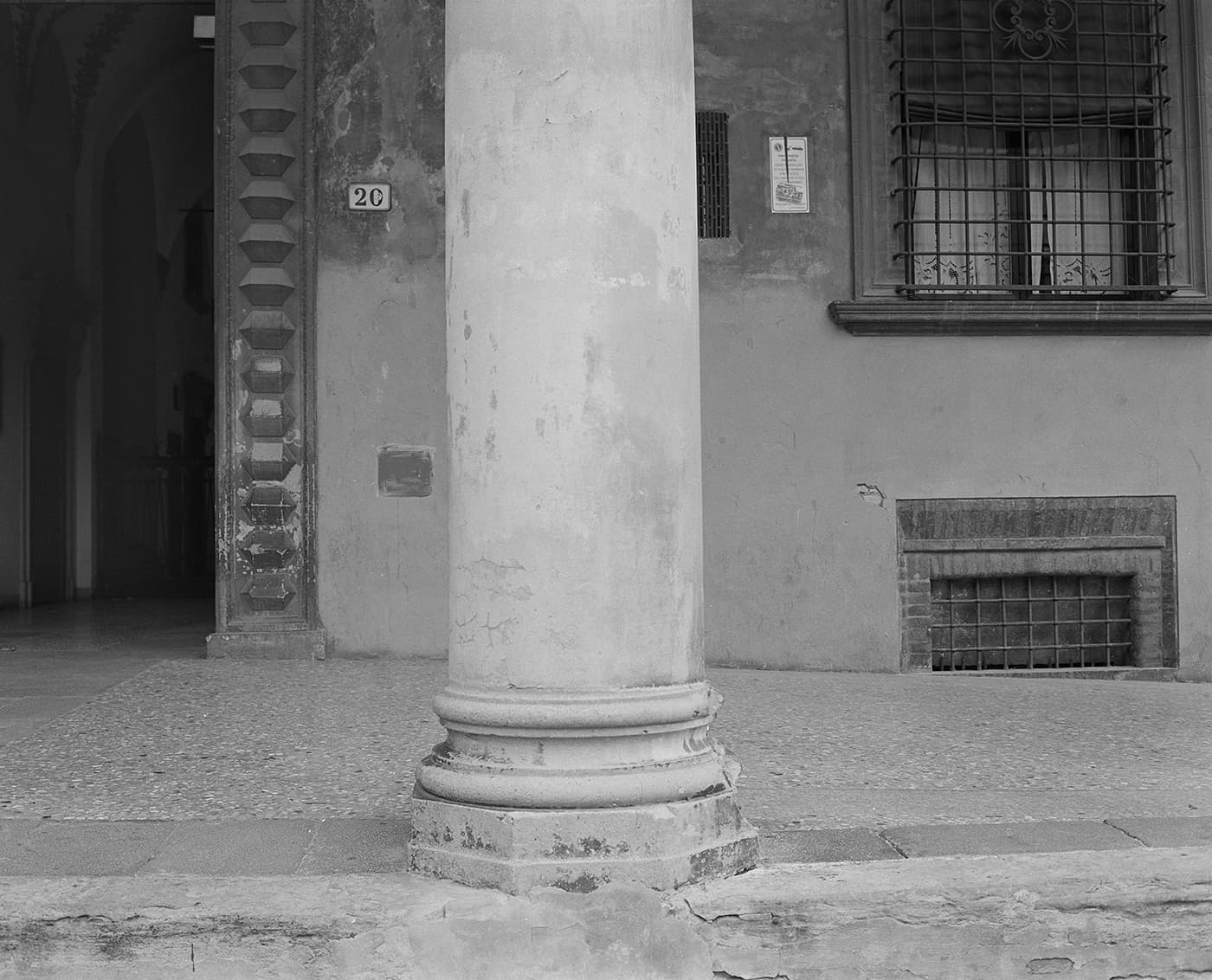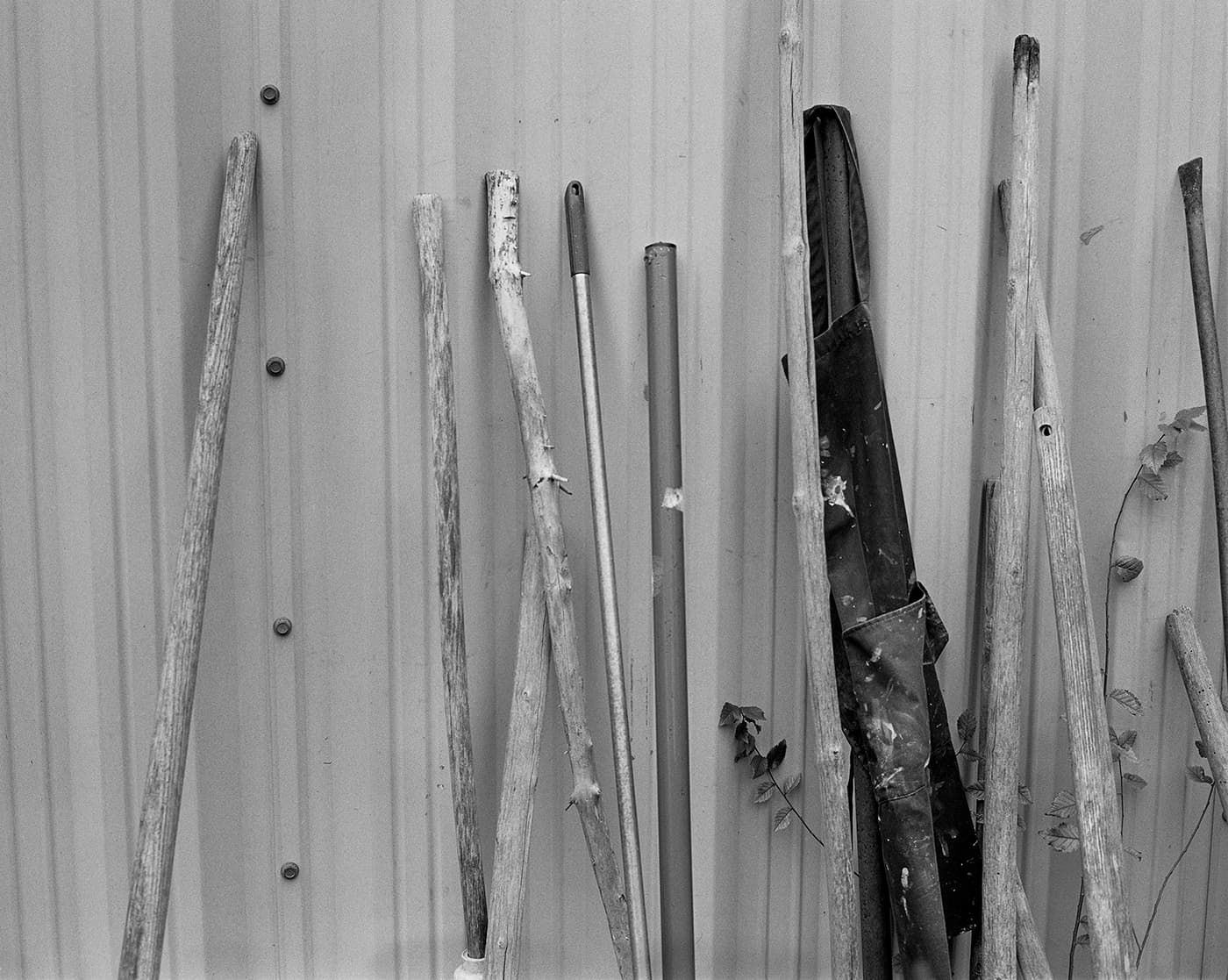 Landscape Stories: Which artist influenced the most your beginnings? Who are your favorite artists and why? Which photographer has inspired you most?
Gary Green: In my twenties, as I said, there were a limited group of artists that I knew much about. Diane Arbus, Lisette Model, and Henri Cartier-Bresson were pretty much the canon for me at that point. I did take a course at ICP, sort of a two-part workshop with Duane Michals, who was hilarious. When I got to graduate school, the canon grew and shifted. I got much deeper into the lineage of fine-art photographers such as Walker Evans and Robert Frank, and some of the New Topographics photographers—Robert Adams, Joe Deal, Lewis Baltz, The Bechers... I learned about the work of Eugene Atget, who remains at the top for me. Emmet Gowin came into my view. I learned of Jan Groover and Judith Joy Ross, who was a visitor at Bard. These are to this day, the photographers I admire and look at the most. In terms of who influenced me the most, I'd have to say Robert Adams and Stephen Shore. Stephen as one of my professors at Bard, whose writing and teaching of the grammar, vocabulary and syntax of the medium still guides my work as a photographer and teacher. He also gave me the confidence and encouragement to pursue the "straight" photography, at a time when it had been marginalized by Post-Modernism and conceptual photography. But it's Robert Adams, through his writing and photographing, his activism and absolute integrity, who is my gold standard. It's hard to quantify how much I've learned about paying attention to light and making books through his numerous and superb examples. He is a generous mentor, encouraging so many of us who struggle to keep the kinds of photographs we make relevant in a world saturated with images and noise.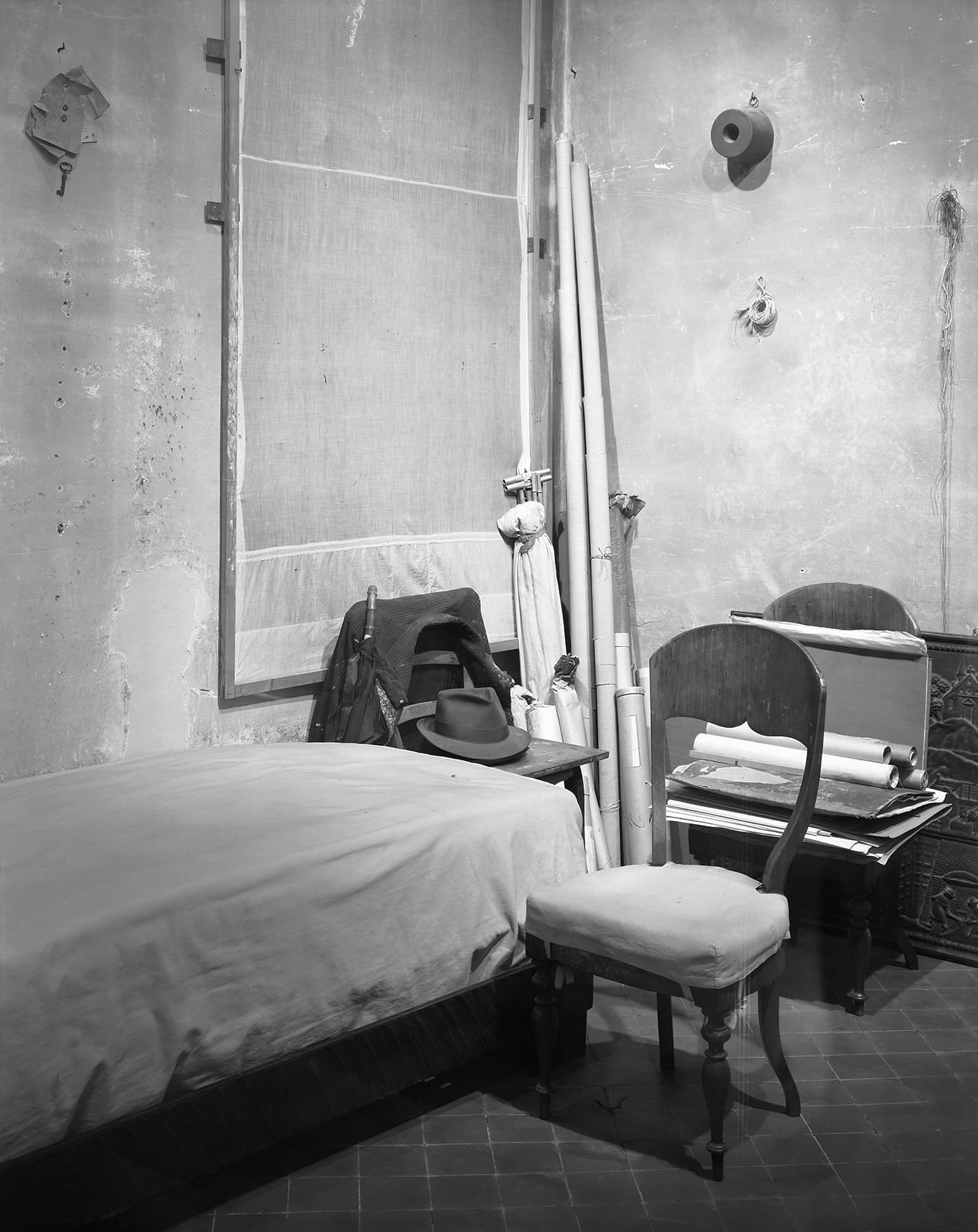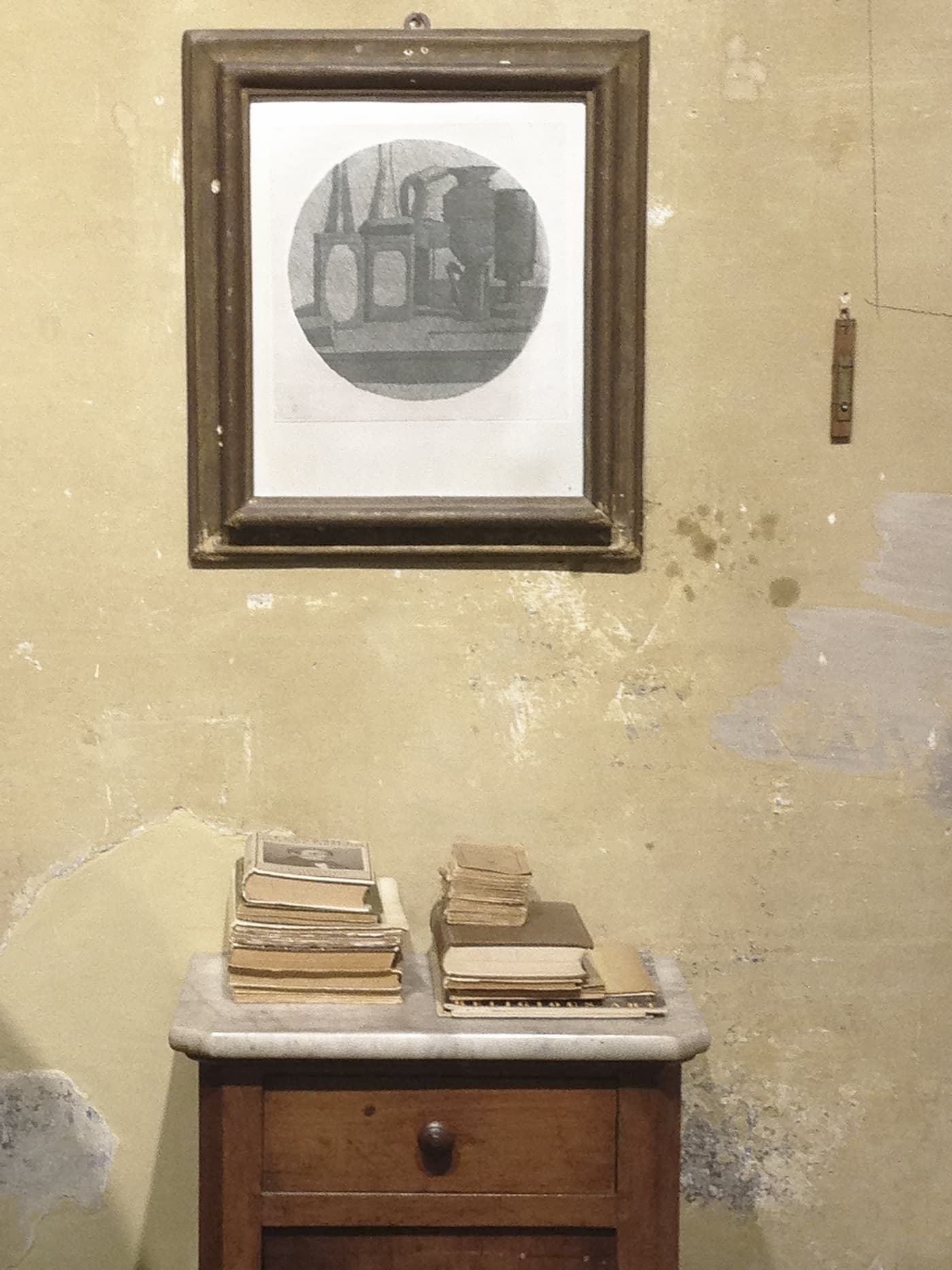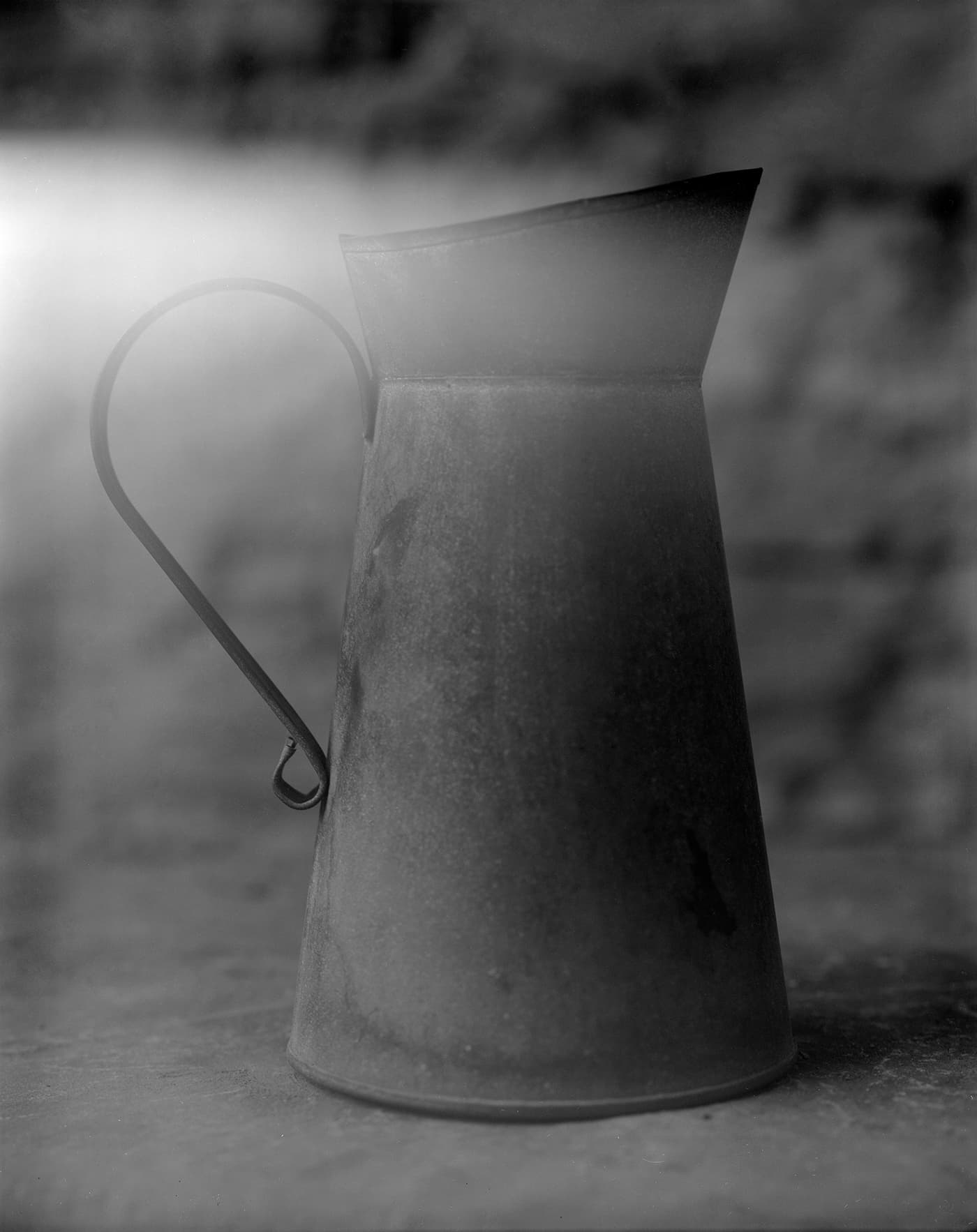 Landscape Stories: Where do we find the origin of your poetic vision? How did your vision refine with time? How would you describe your photographic voice/language and way of working/creative process?
Gary Green: The implication that I have a poetic vision is flattering, so thanks for saying that! It's hard to say but I suppose like everyone, my work has developed through a variety of ways. I am almost always making pictures and that practice is at the center of any progress I make. As I said, I look at a lot of work and I am taught by that work constantly. I'm not ashamed to say that looking at Eugene Atget, Robert Adams, Judith Ross, Jan Groover, et. al. still guides me and makes me feel part of an important ongoing investigation into our perceptive abilities. A big part of refining my vision and craft has also been my teaching, which I've been doing since 1994. I learn by having to teach and I learn by looking at the work of my students, from whom I learn an extraordinary amount.
I began printing more subtly during graduate school and still feel that the prints I make—silver, digital, or color—are critical in describing what I see. Every time I make a mistake or make something successful, my sensory abilities are further refined. Overall, it's not any one thing. I think like all art—whether it be written, visual, or sound—photography is about editing and refining. I don't know about a voice, exactly, I think of my process as consistent and straight-forward, but always evolving in small ways and still flexible enough to take on different kinds of pictures and projects.
I am also influenced by or reassured by some writers on photography. I would say that Gerry Badger's excellent essay "Without Author or Art: The Quiet Photograph" describes a way of working to which I subscribe and aspire. I have read it many times, often with my students, in its two forms (one is from his own collection, "The Pleasures of Good Photographs", the other from the Thomas Weski catalog "How You Look at it". And Robert Adams's "Beauty in Photography": "In Search of Traditional Values," repeatedly reminds me of many things I need to not forget.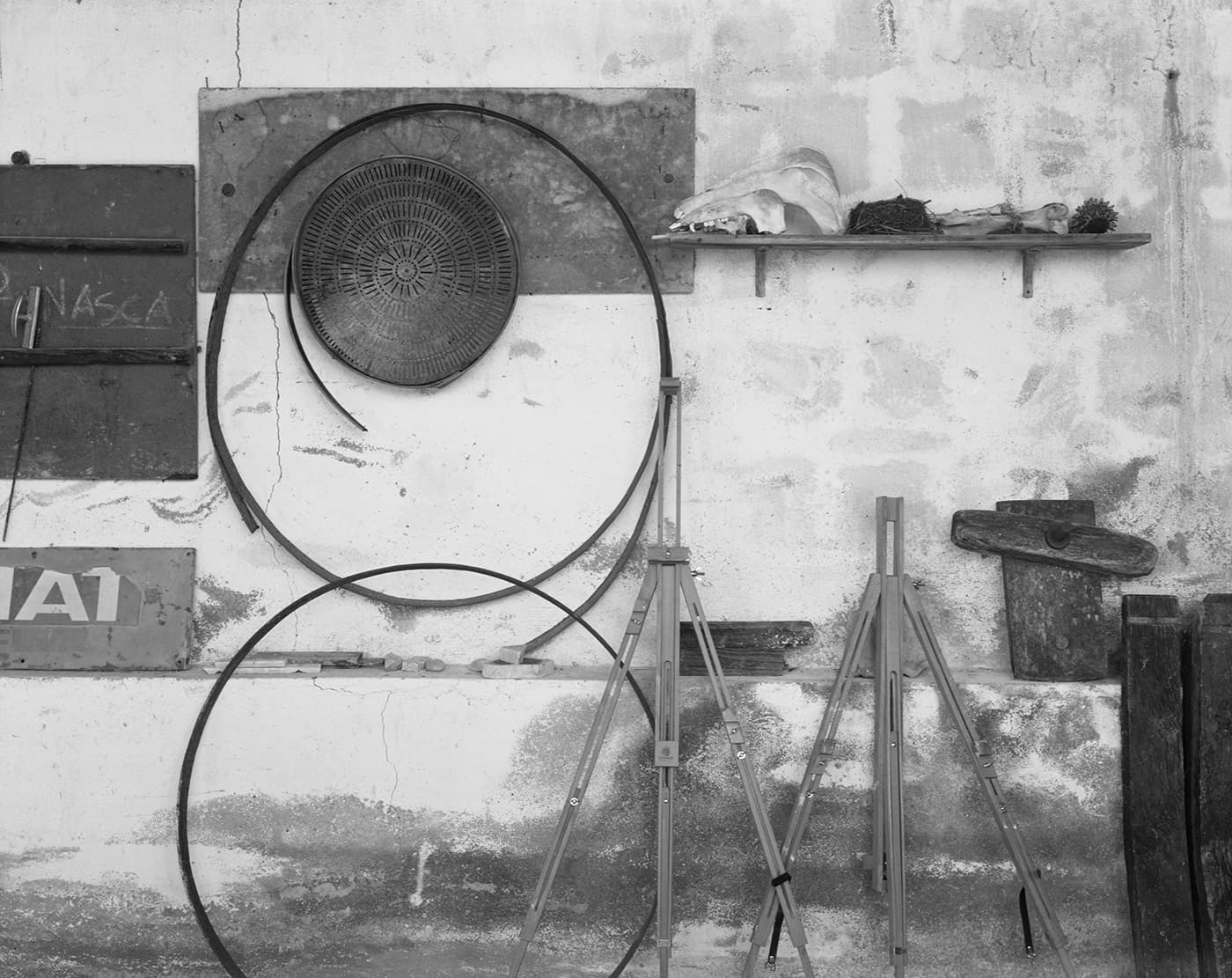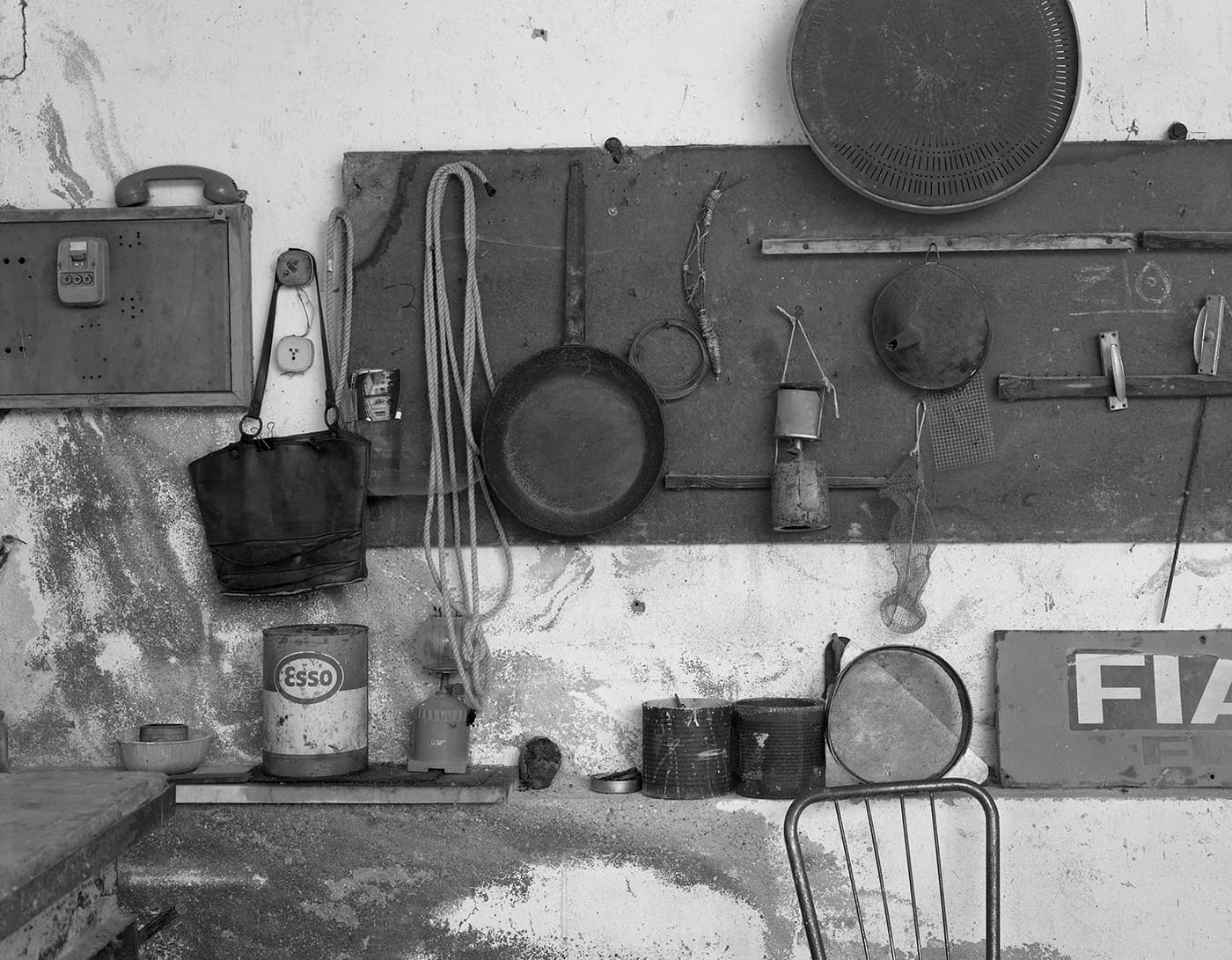 Landscape Stories: Do you feel there are relationships among photography and painting, sculpture, music? Do you feel any influences from other expressive forms such as literature or music?
Gary Green: I do! I am moved by writing, music, and other visual art mediums. In my world, Townes van Zandt equals Walker Evans equals Willa Cather equals Mary Oliver. When I first heard a Townes van Zandt record, I was knocked out by the pureness of his voice and the precision of his lyrics and delivery.
Going back to my time at Bard College, I became more interested in other media, particularly modern and contemporary painting and works on paper. I am a big fan of the work of Brice Marden, Cy Twombly, Mark Rothko, Vija Celmins, Agnes Martin, so many more. I do think they influence my work but mostly they nourish my soul and inspire me to continue working. Of course, Giorgio Morandi, whose work I have always been drawn to is in my head quite often. His work would come closest to directly influencing a project of my own.
Peter Hutton, who was a friend and professor at Bard College remains one of my guides. Although he died in 2016, Peter's silent landscape films—and they need to be seen as projected films—are one of my steadiest influences and the work of an exceptional artist.
Music, starting with the work I made in the seventies, has always been a big part of my life as I know it is yours. I have eclectic taste and it keeps getting broader and deeper. Music can influence me in many ways but I think mainly inspires me more than influences what I make. Although my everyday go-to is often stuff like Bob Dylan, Neil Young, Springsteen, Lucinda Williams—way too many to mention—once in a while I like to revisit The Velvets, Modern Lovers, Television, Alex Chilton, Big Star. I love old-time country music from the Carter Family to George Jones; jazz from Miles, Coltrane, Ella Fitzgerald to Fred Hersch and Ethan Iverson. Elvis Costello is always at the top, not to mention Gram Parsons and Emmy Lou Harris. Some doo wop music. Merle Haggard, and Hank Williams. Some classical music and opera, though I know less about those genres, move me as well. And I'm also a big fan of Sondheim and Yo-Yo Ma!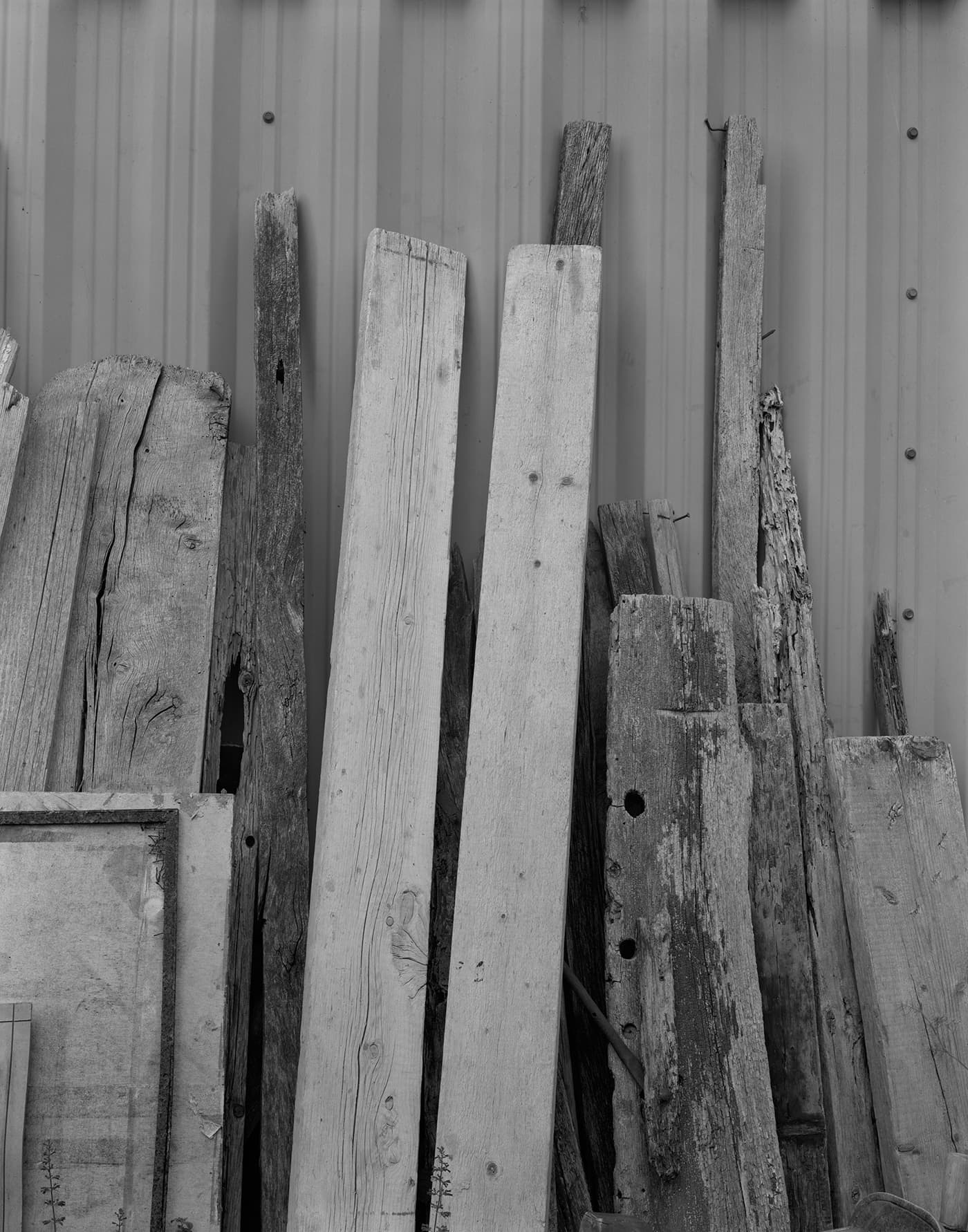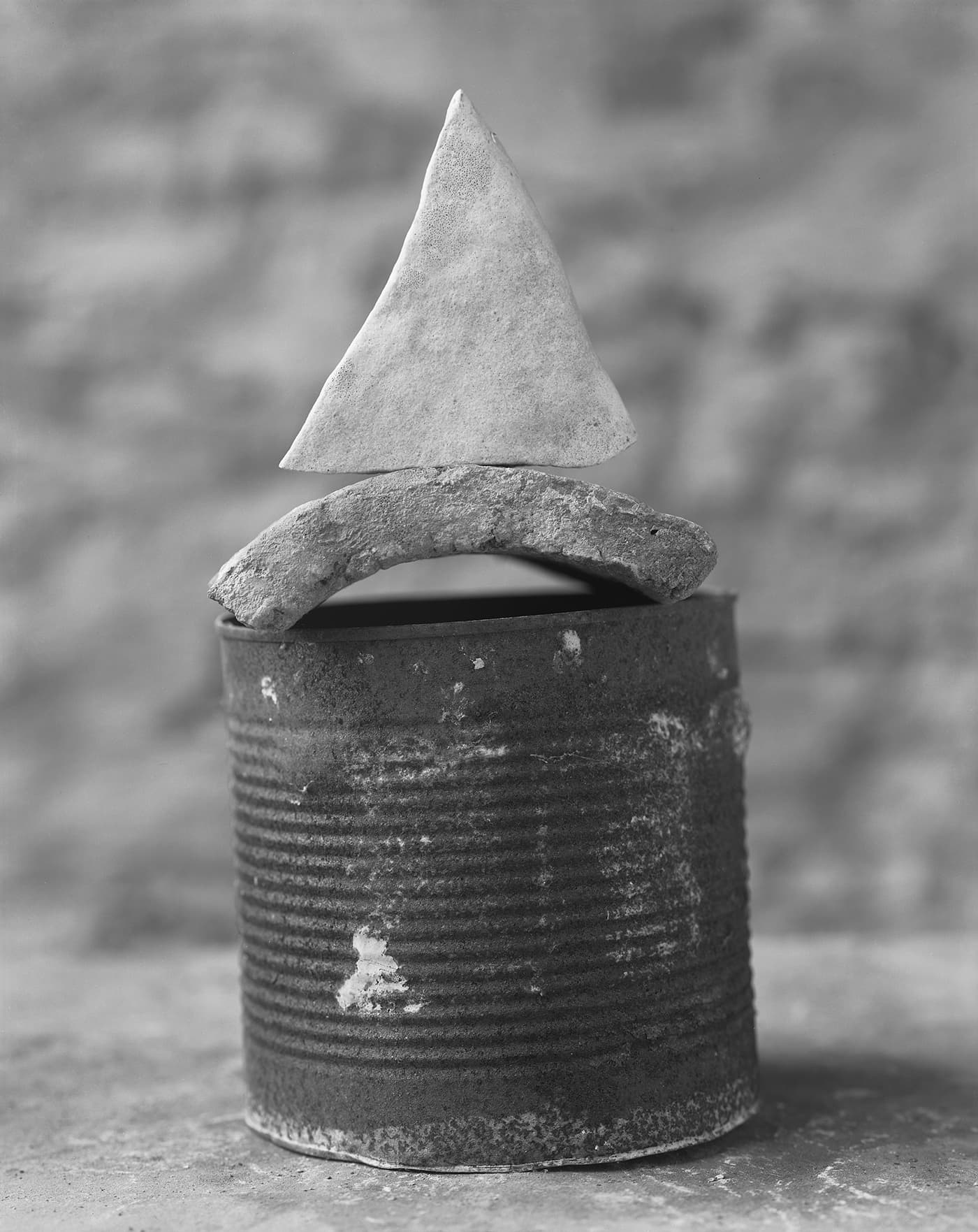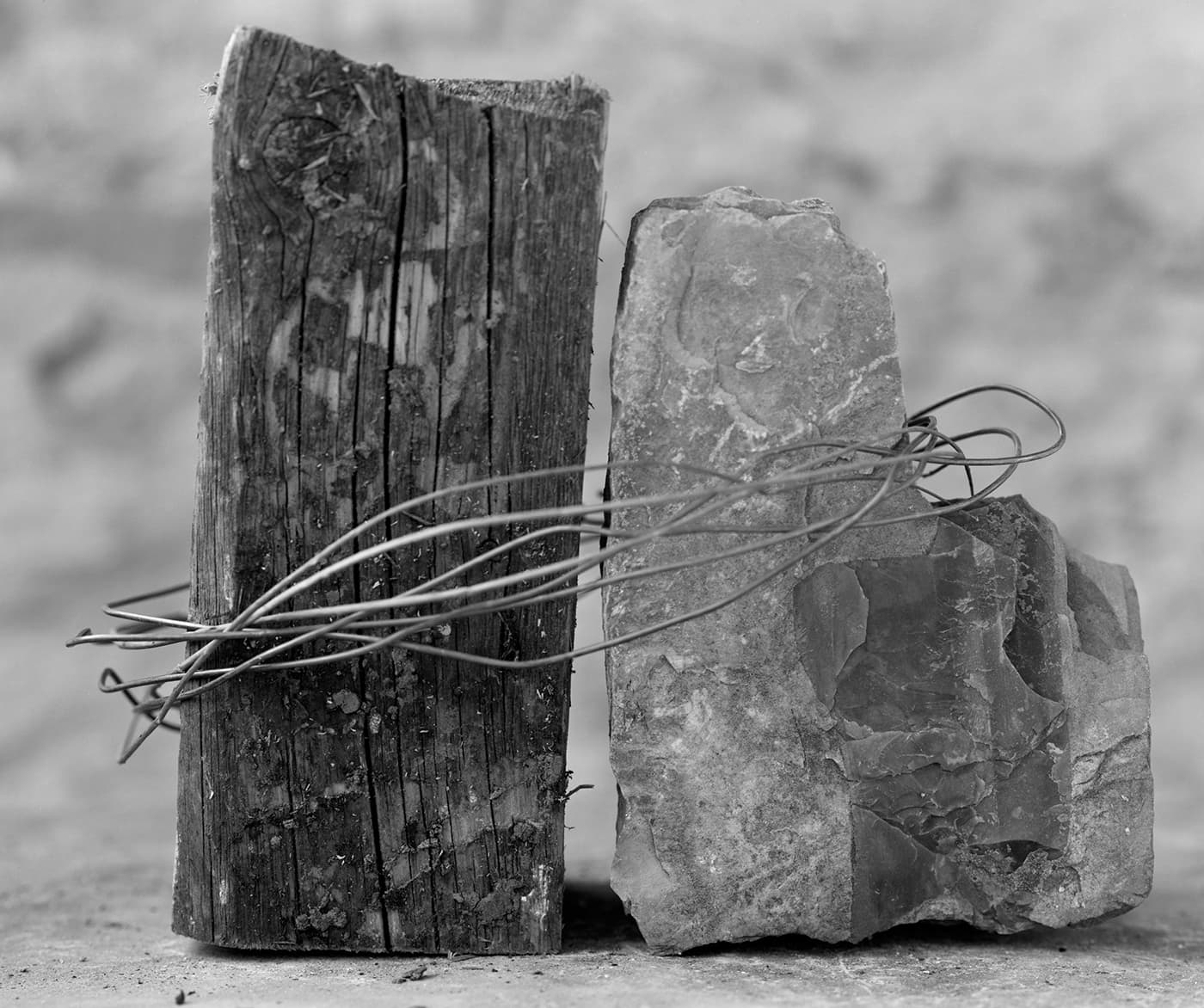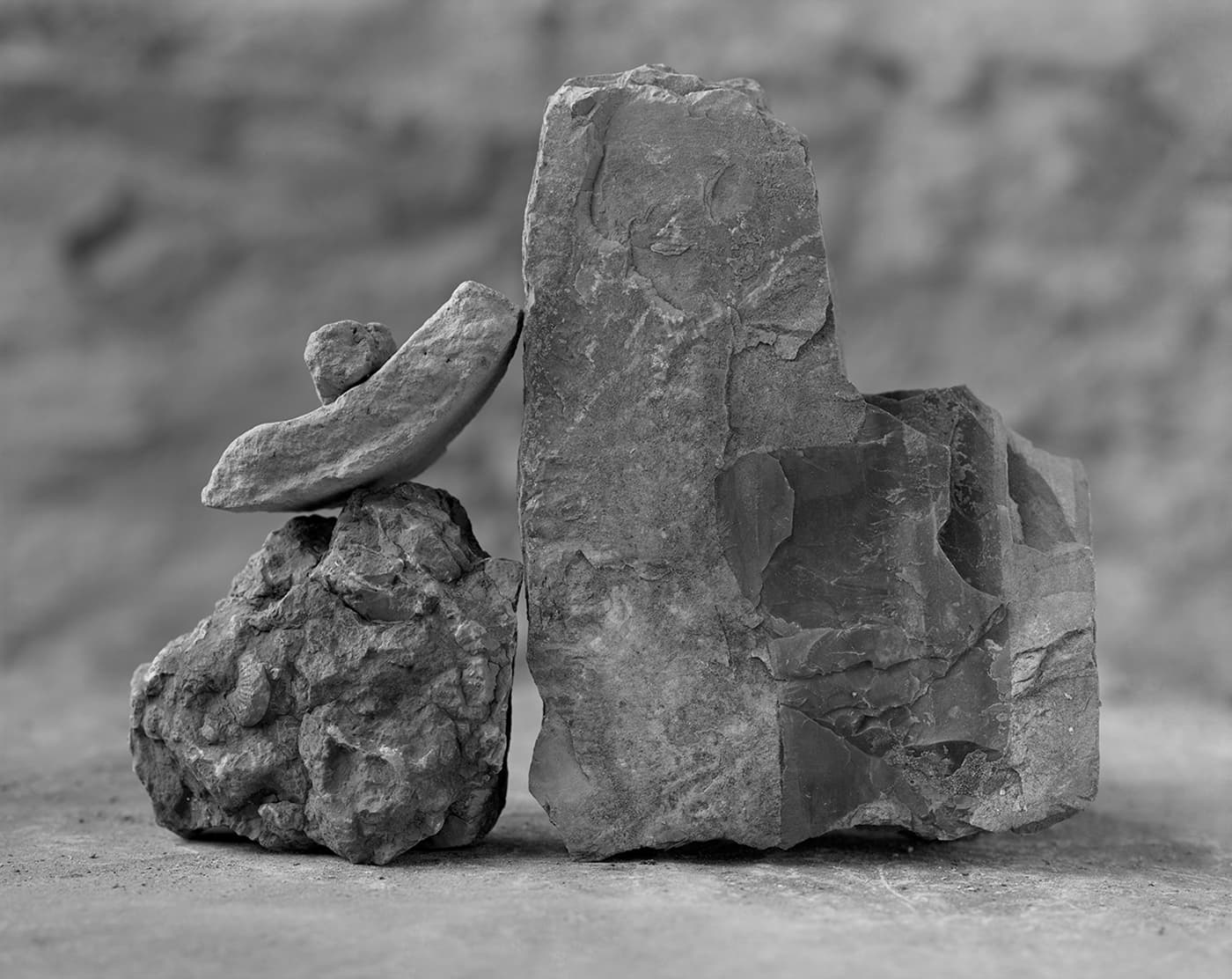 Landscape Stories: Your monograph "After Morandi" (L'Artiere, 2016) is a visual conversation with the work of the Italian modernist painter Giorgio Morandi. Is there something in the title that guides us along as the sequence unfolds? Can you talk about that a bit more?
Gary Green: I began that work in 2014 when I took my first sabbatical from Colby College, where I teach. I decided to find a residency in Italy, where I had never been, and began the journey in Bologna to visit Morandi's lifelong home. I made a few photographs of his bedroom/studio and a few others of the home. It was more of a pilgrimage than a notion that this was part of a new project. However, after that visit and the subsequent one-month residency in Assisi, I returned home with a lot of medium-format film and many sheets of 8x10 film to process. Eventually, what I thought I had been working on—a book of walks on Mount Subasio, where St. Francis had walked and retreated—became a book about Morandi. It was a very organic and intuitive process that took over, which is why the book, if it has any narrative flow, takes the form of what Gerry Badger has described as the "elliptical narrative." The book begins with a photograph of a simple metal pitcher that I made because it looks like one that would have been in a Morandi painting. The lens got flare or the film got fogged and so there's sort of a mystical light coming in from one side. For me, it's the spirit of Morandi himself. From there it goes to a photograph of his studio and then photographs from Assisi and Bologna, where I feel the materials and architecture are part of the painter's visual history. The book finally lands on a series of still lifes that I made in Assisi during the residency. They are so unlike any pictures I've made before and it took me a while to even think I could show them to anybody. So, the book is challenging in terms of any kind of clear narrative or specific meaning, but rather, as I describe it in the back matter of the book, it's meant as both an homage to and a conversation with Morandi's work.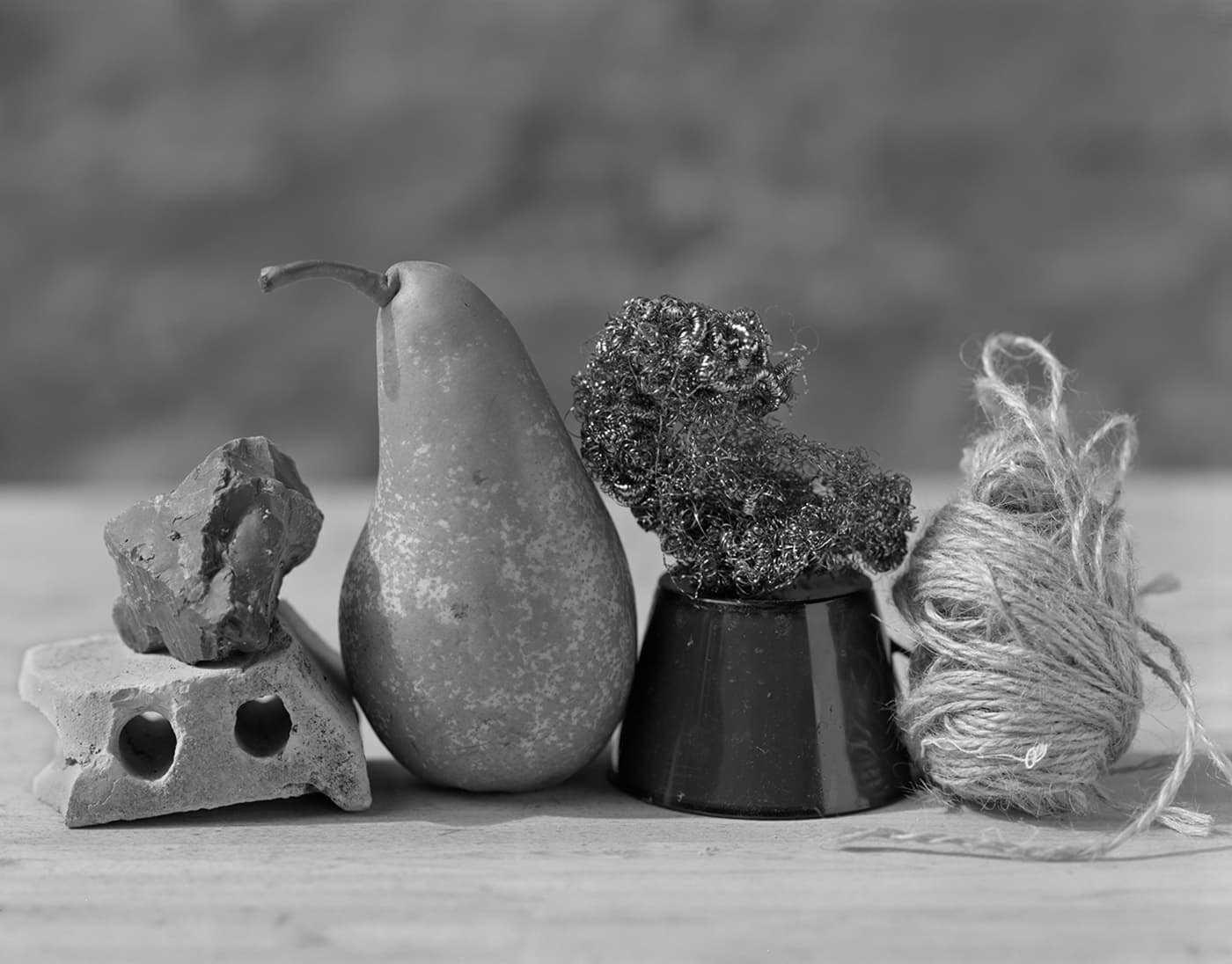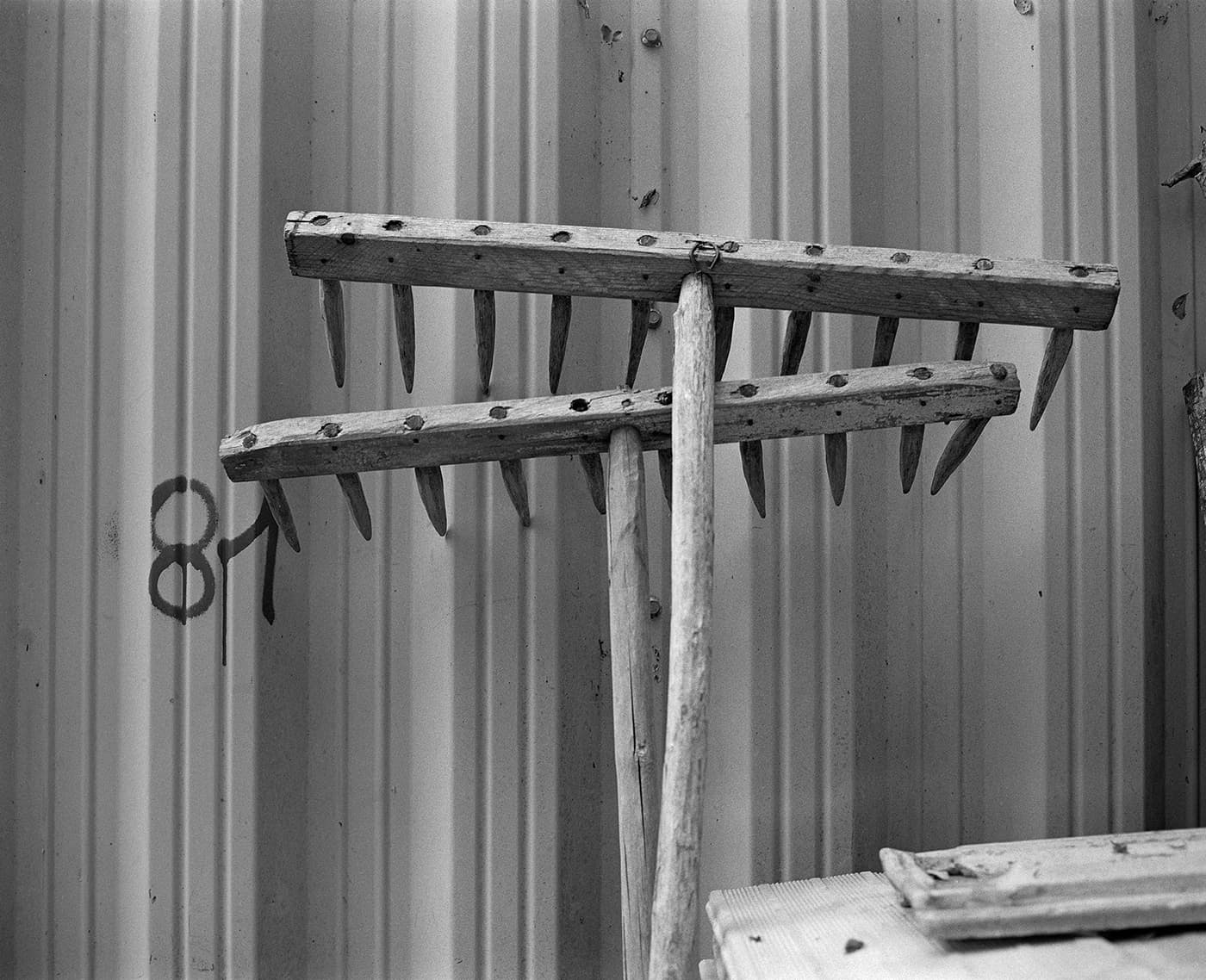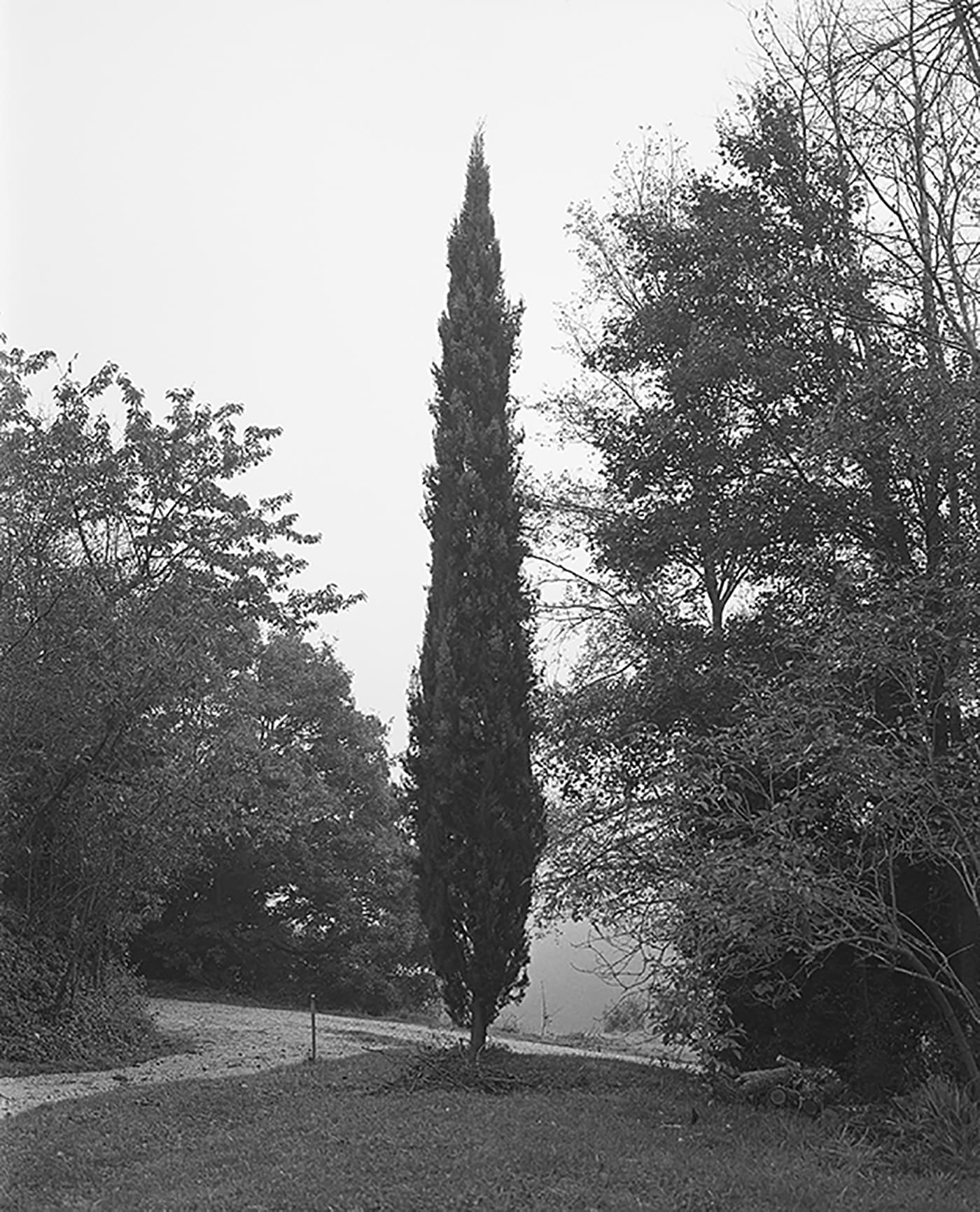 Landscape Stories: Do you gather specific information about what you are going to photograph? You have some ideas you'd like to realize. How do you develop your projects? What is your methodological approach and intent?
Gary Green: I'm mostly intuitive when I photograph. I will usually be drawn to a place because it interests me and provides the raw materials for the kinds of photographs I'm wanting to make. If it has meaning beyond that, I keep that in mind. I go back to something Jan Groover said, which is that once you've chosen a place to photograph, you only need to think about making the pictures. I think that's mostly true. I've been photographing in the North Maine Woods since I've come to Central Maine and, in that case, I make particular choices to photograph there with the idea of showing the history and change that has occurred. But I try not to overdo it. I try to read about a place if it's appropriate. When I was photographing in the prairies and Great Plains in the 1990s, I read Willa Cather's "My Antonia" and Kathleen Norris's "Dakota", as well as regional literature by writers like Mari Sandoz from the Sandhills of Nebraska. I also read "Great Plains" by Ian Frazier, which is a terrific book. I try to feel the place a little more through their descriptions of place and history. Photographing in Maine has brought me to Thoreau and the biologist Bernd Heinrich. When I photograph in my own area, I am basically going out in search of photographs without many preconceptions. I have to say that I am happiest heading out with my camera and film to find something I can dig into. It's a little like William Eggleston's "Democratic Forest" in that anything can be of value as a subject for a photograph.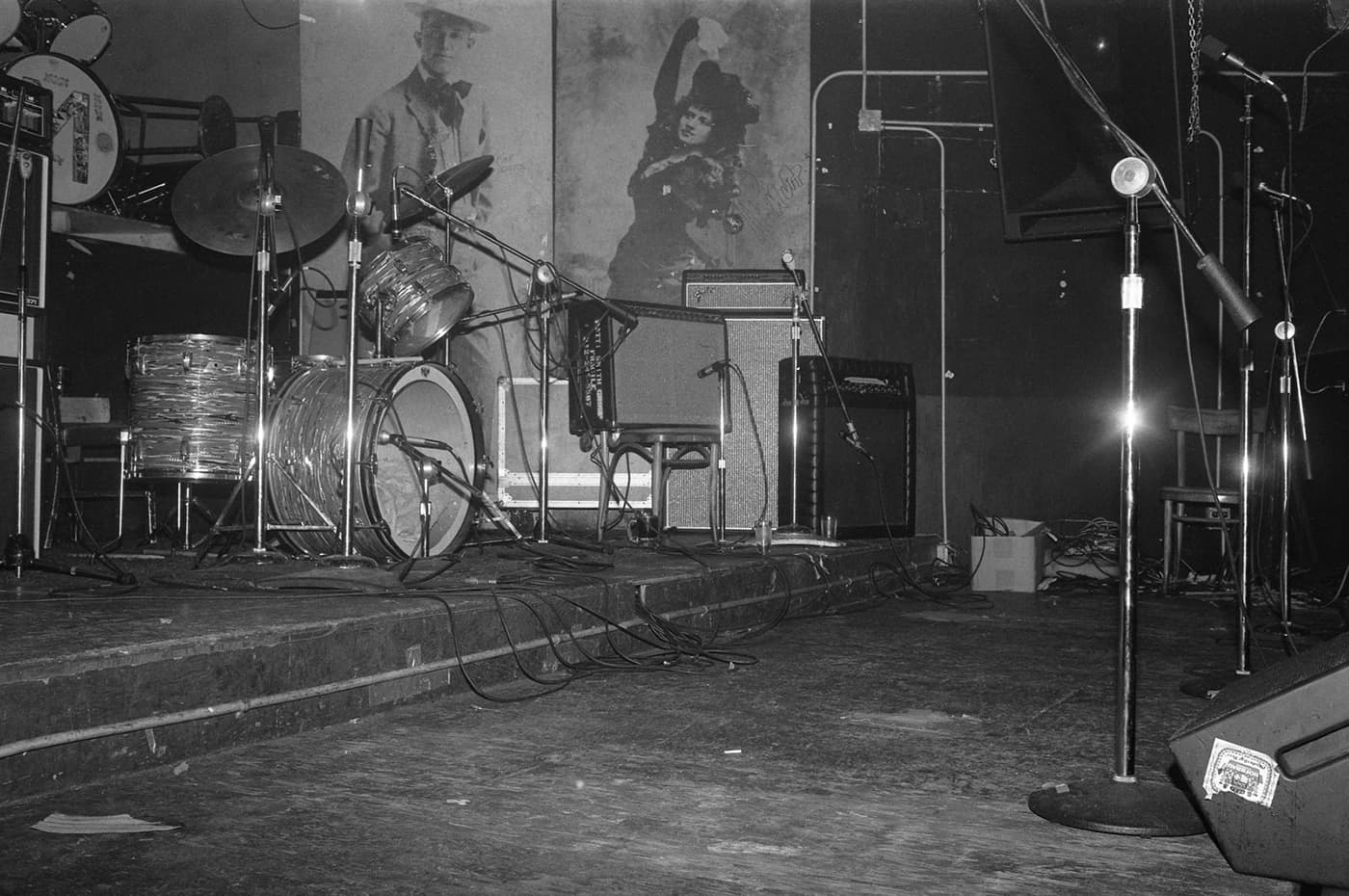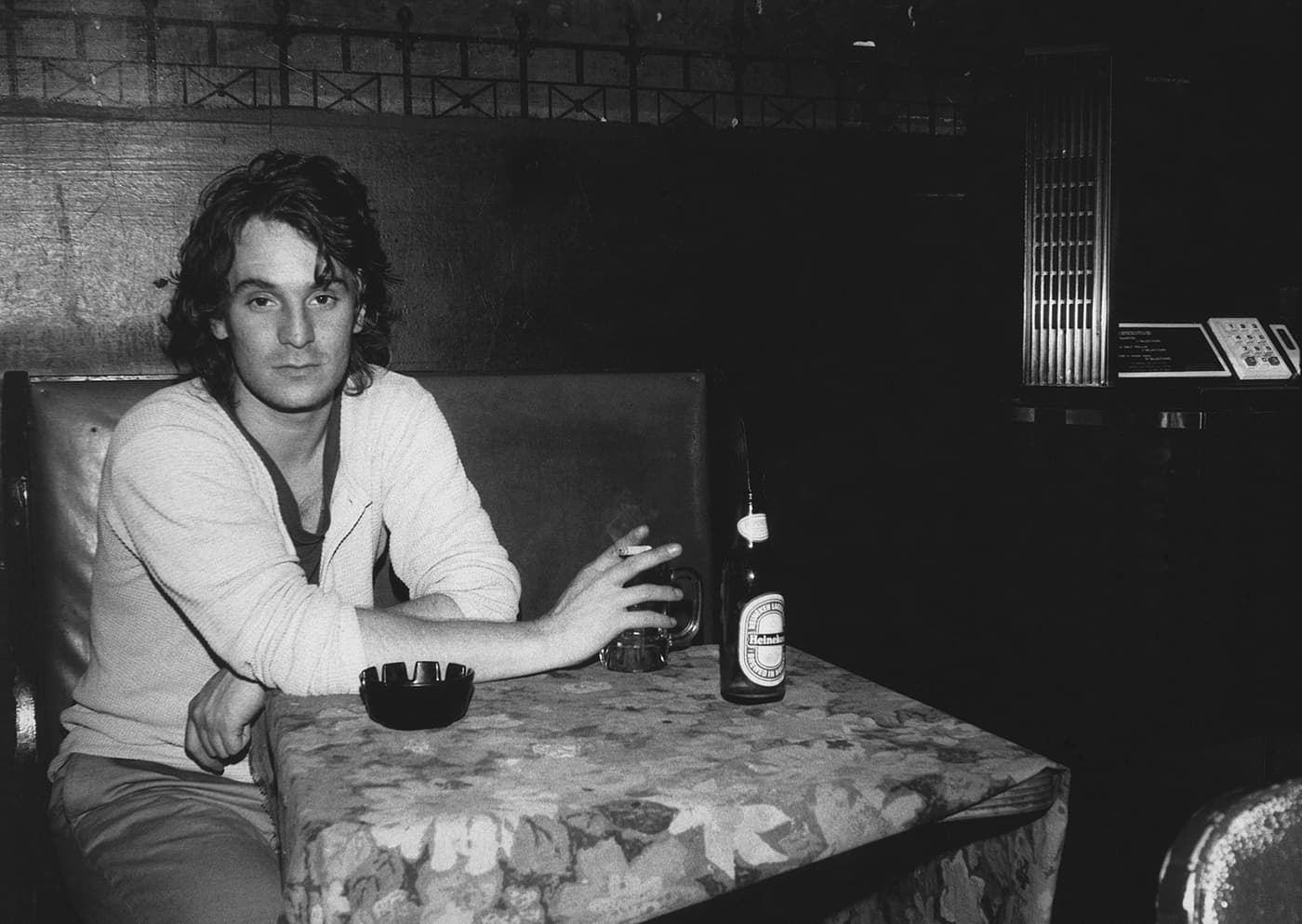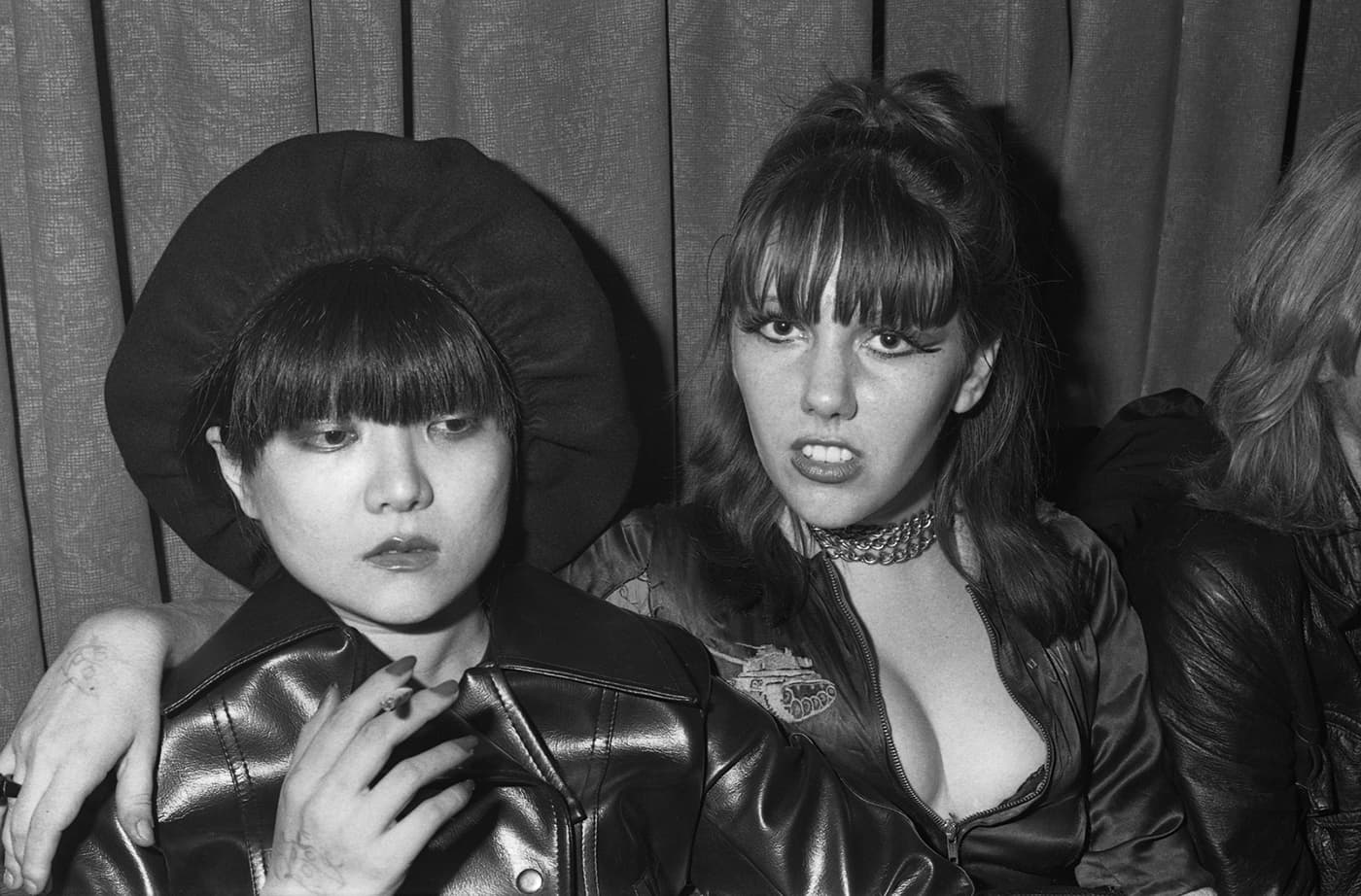 Landscape Stories: Do you have a method of working which you follow for each series, or does it vary for each different project?
Gary Green: I'd say it varies quite a bit. For instance, The River book is unusual in that it is a bit more neatly conceptualized than most of my work. After making a couple of phone photographs of the stream near my house, I decided I would continue to do that for a year or two and make a book. That's unusual for me but it made sense for these pictures. In this case, I would go out with my 5x7 view camera to a few different spots at different times of day and weather throughout the two years I worked on it. It was deliberate and also could be done in small pieces of time since it was close to home. It was a routine, a kind of a meditation. Other projects come to me in bits and pieces and rely on chance quite a bit. Whatever I plan, the work is rarely what I expect so I'm pretty open to finding my pictures along the way. The camera I use, whether it is medium format or large format, depends on the circumstances of where I'm photographing. I did bring an entire 8x10 outfit with me to Assisi and Bologna but I don't think I can manage that anymore. The 5x7 is quite a bit easier and lighter to carry around. My medium format cameras are easier still and allow me to work more fluidly. Of course, like everyone I know, my phone is now part of my tool box. The single color photograph in "After Morandi" was made on my Iphone.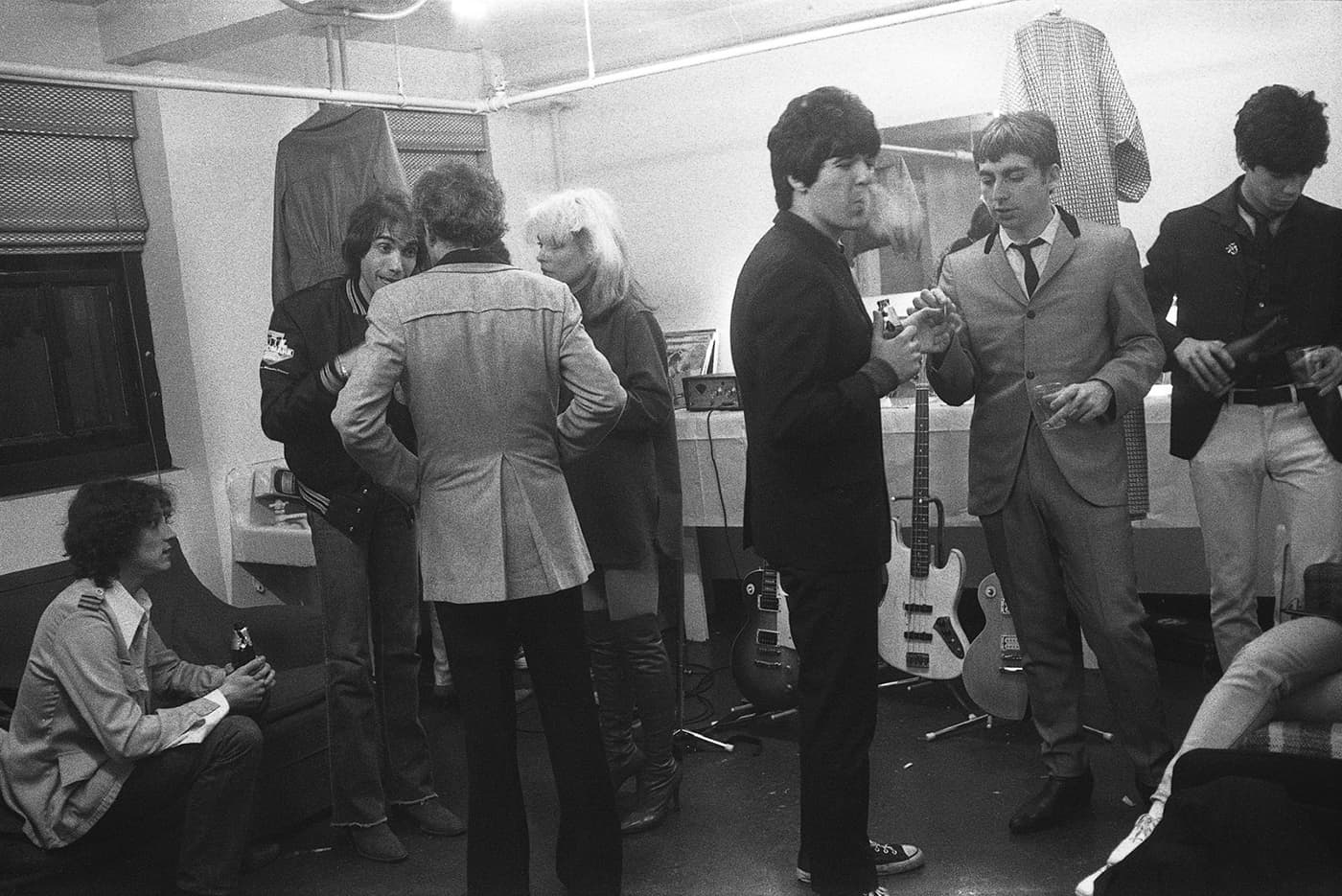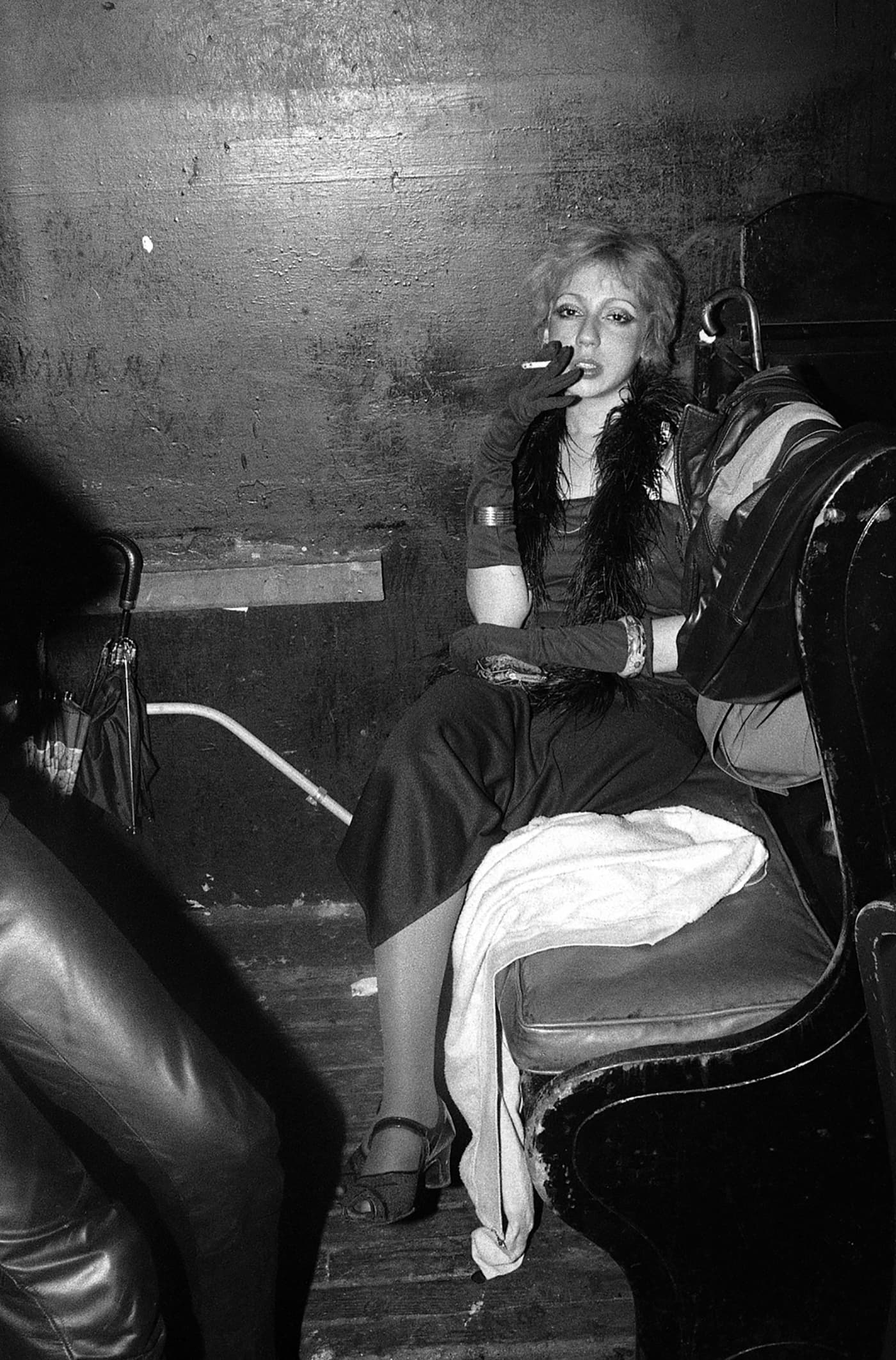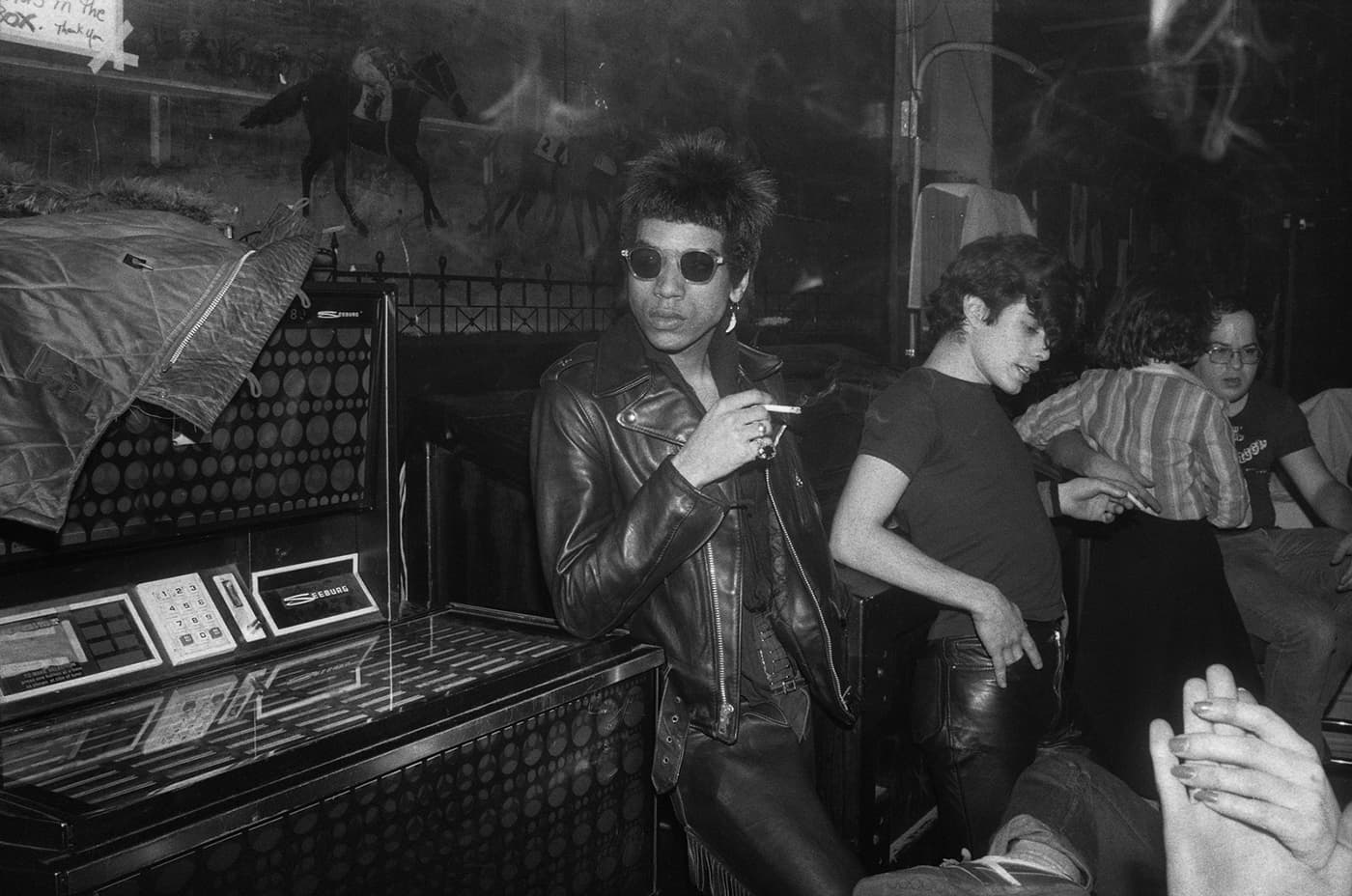 Landscape Stories: "When Midnight Comes Around" contains a selection of your photographic work made in the downtown music and art scene of New York City in the 1970s and '80s. It is being published by Stanley Barker in 2020. How did your collaboration with Stanley Barker start? Could you tell us something more about the creation of the book? Do you mind explaining for our readers why you chose to make this book, and what you hope to accomplish with it?
Gary Green: Mark Steinmetz had suggested I contact Stanley/Barker in the U.K. about doing a book. He was kind enough to recommend me to Rachel and Gregory who subsequently contacted me. The surprise to me was that they were interested in my work from the seventies and eighties, when I was photographing the music scene in downtown New York. Looking at their catalog of books, though, it's clearly not an aberration but an affirmation of their commitment to work from the past that has not been published. So that's how it began. In working with L'Artiere, my books have been, to a great extent, designed and created by me before we begin to collaborate on the details, paper, inks, etc. With Stanley/Barker, a lot of the process and mechanics were in their hands, which was daunting but exciting too, in that I got see what someone else would do with my work. We went through many revisions of sequence and layout before we agreed. The cover, designed by their own designers, was totally theirs and I can't imagine a better cover for the book. The typeface they used is bespoke, designed just for this book.
I work for the most part on my own until it comes to making a book or exhibit and part of what I love about that is collaborating with people who are creative and enjoyable to work with. I'm happy the book and the pictures are now out in the world. We have gotten so many positive reviews and features about the book and it continues to amaze me how much interest there's been, not only in the period, but the particular sensibility and design of the book. I've also had quite a few people contact me about either being pictured in the book or someone they know is in the photographs. That part has been really special.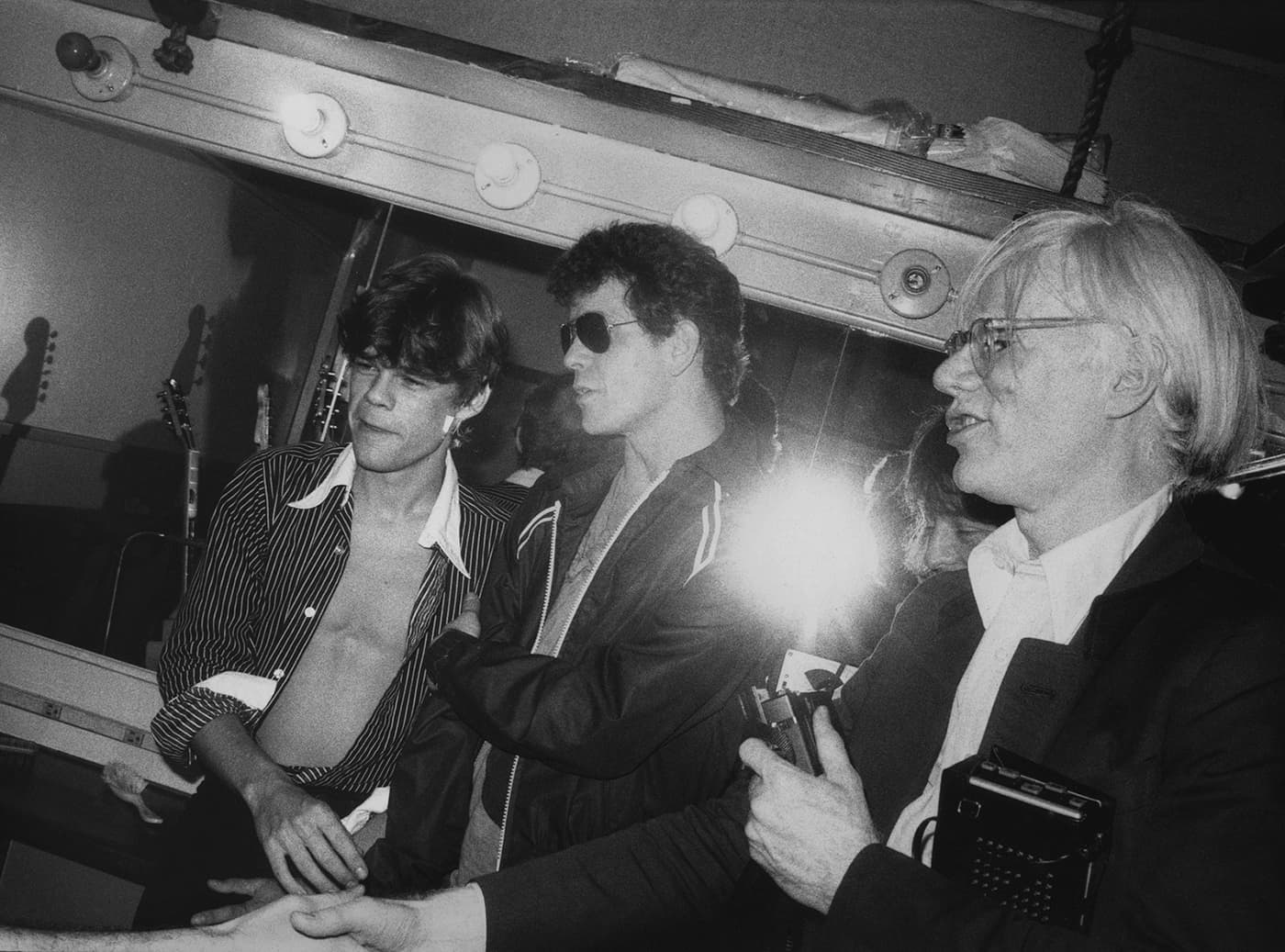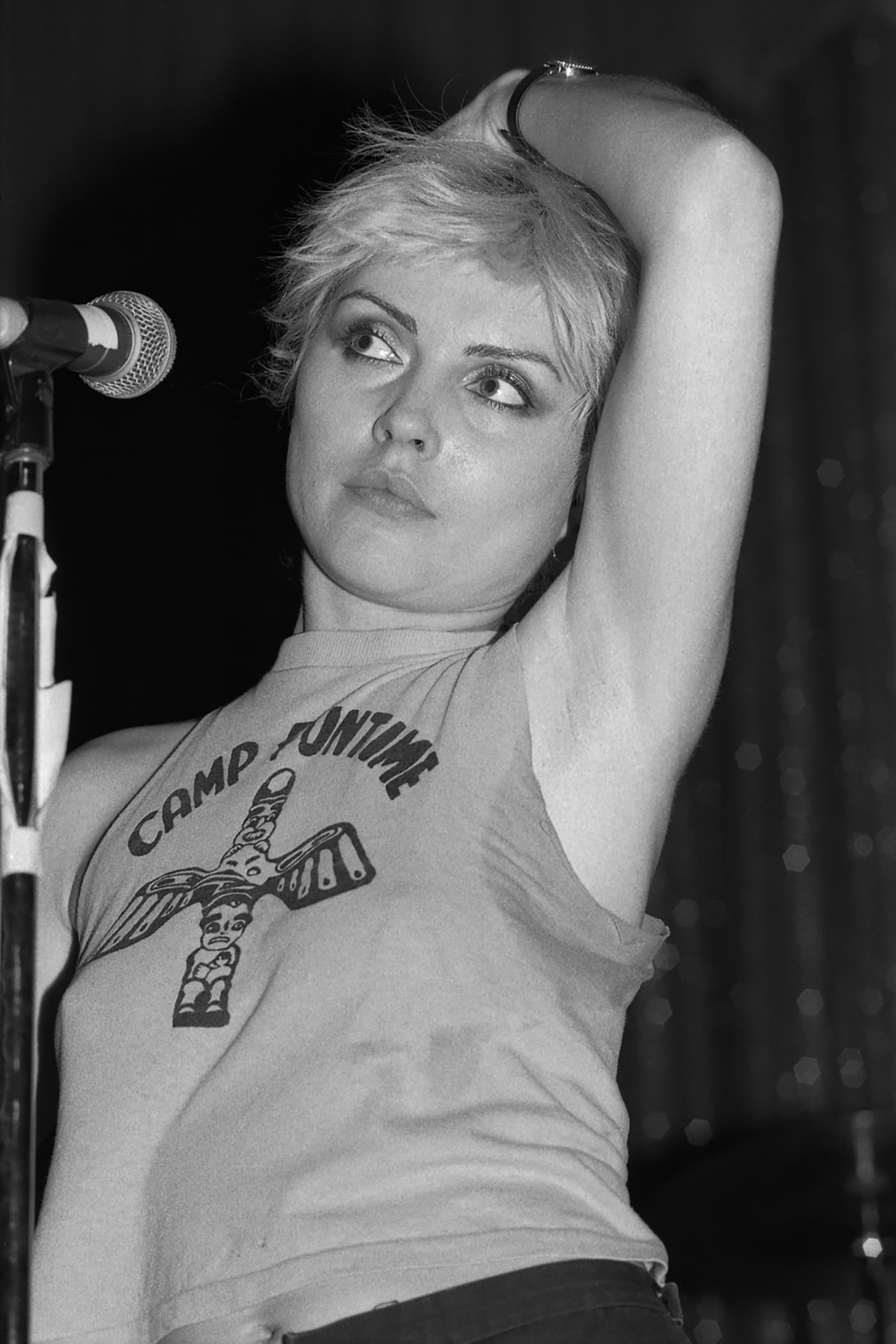 Landscape Stories: Referring to your book "When Midnight Comes Around"… How does the project evolve since the beginning? "The walls" of Max's Kansas City, CBGB, Ocean Club, Hurrah, Trax, Village Gate are part of the music history. How do you choose the locations you represent in your pictures? What draws you towards the choice of one location rather than another?
Gary Green: I moved to New York after college and was working as an assistant to mostly one photographer. I was already enamored of the New York bands from friends in high school and college and could really not wait to start seeing them live and seeing what it was all about. I don't think I ever didn't have a camera. Max's and CBGB were the go-to's in terms of most of the music, but, as you mention, the other clubs were also in play. The attraction to Max's and CBGB's particularly, is that that was where most of the bands were playing and where I could always get in free to make pictures. Hurrahs and Trax happened a little bit after that but, again, I would go uptown to those clubs for a particular band or bands, whereas the others, which were downtown, were the mainstays and where I liked to hang out, have drinks, and make photographs.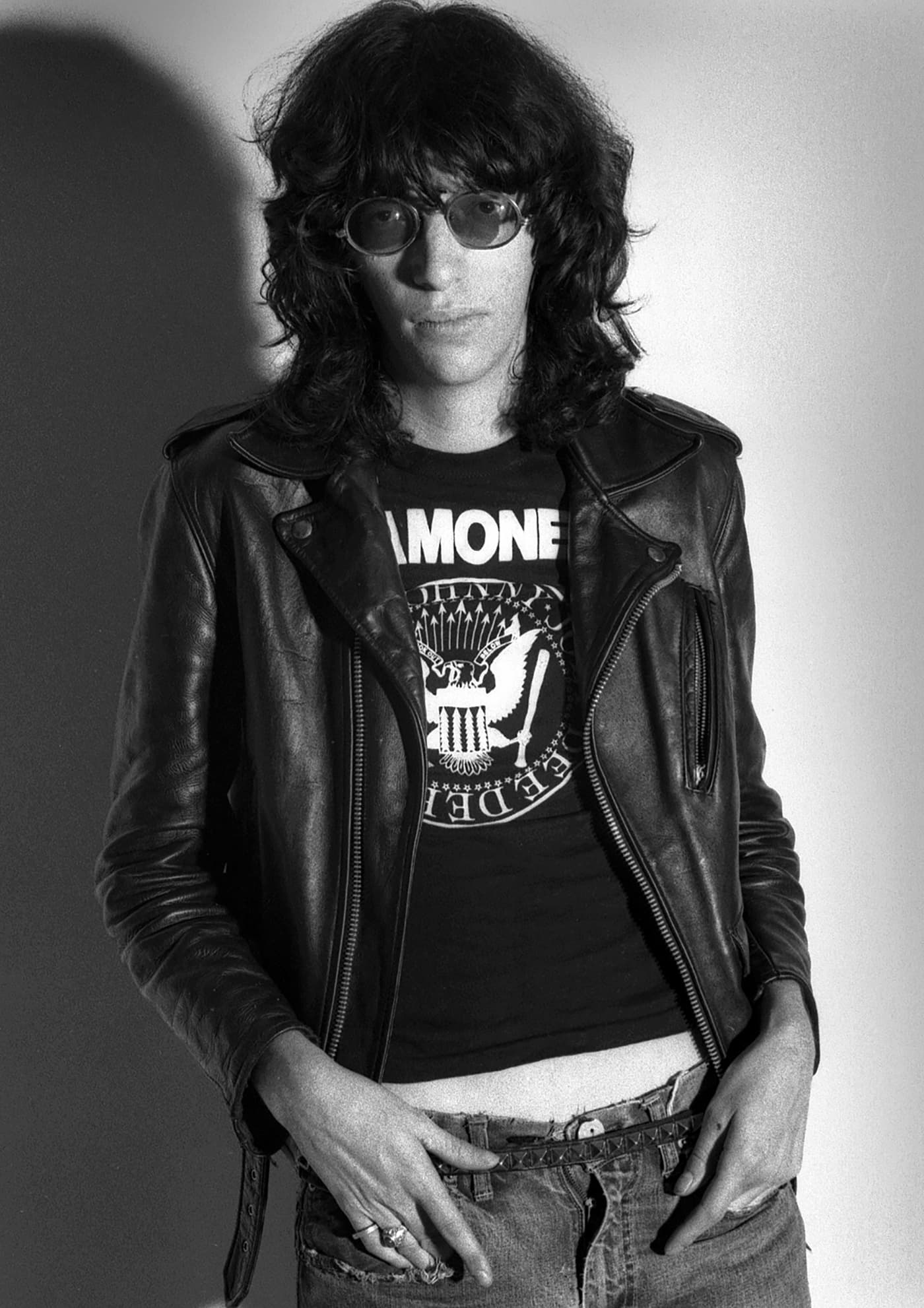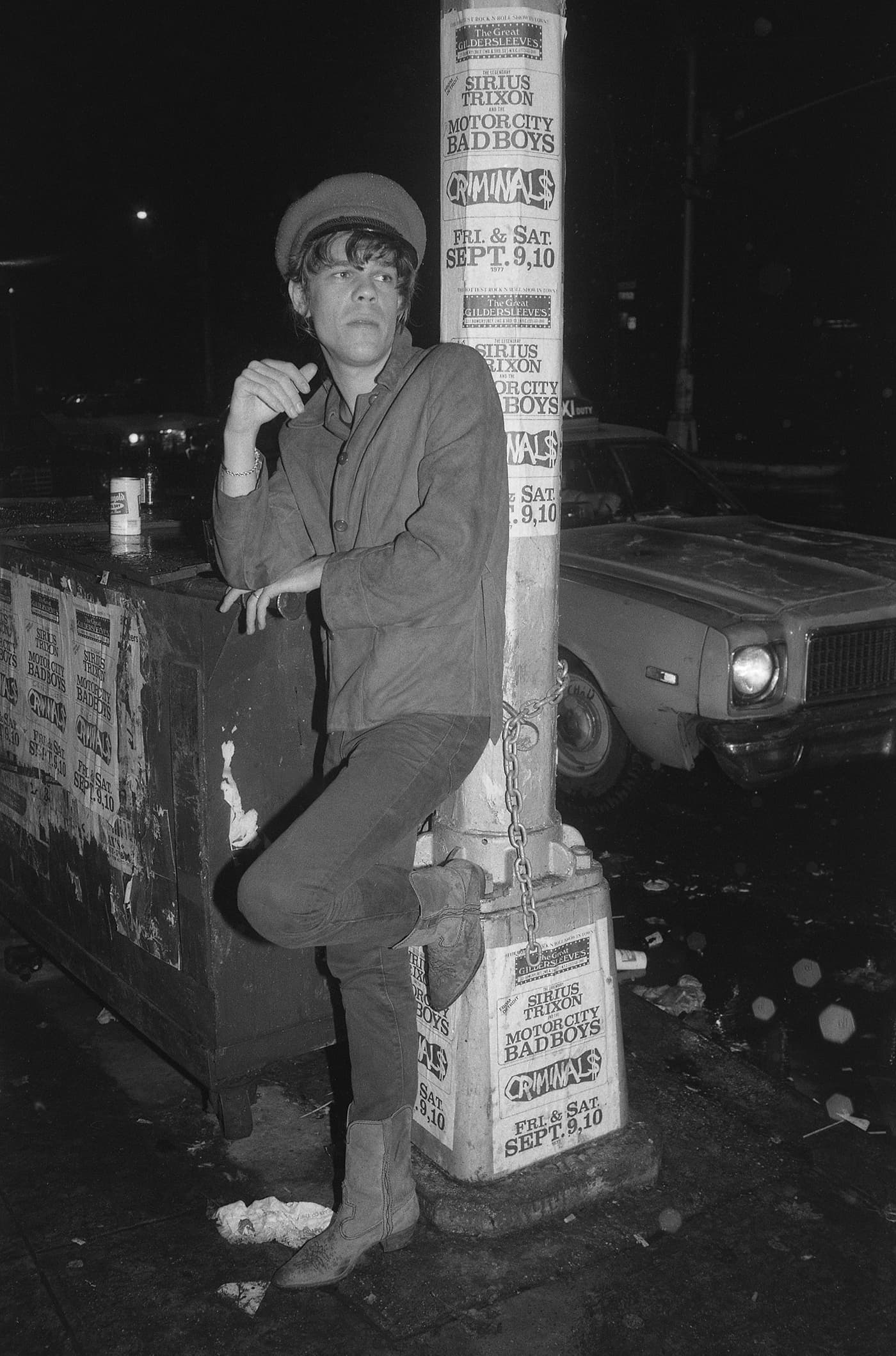 Landscape Stories: Alan Vega, Lou Reed, Richard Hell, Johnny Thunders, Alex Chilton are some of my personal music heroes. How do you choose the people you photograph? What's the story behind the photoshoots? Could you tell us something more?
Gary Green: They vary. Some were assignments, some were me just wanting to photograph someone, reaching out, and then maybe publishing the work or not. Alan Vega, I photographed for The New York Rocker, a great tabloid that gave me my first assignment. At that time the late Alan Betrock gave me assignments. Later it was Andy Schwartz. Lou Reed I photographed by chance because I was friends with David Johansen, who was playing at the Bottom Line then to introduce his first eponymous album. When I went backstage, there was Andy, Lou, and David and I made what was unusual for me at the time, which was a kind of snapshot evidence of the meeting. In retrospect, I am so glad I exposed those frames because now I respect the nature of my instincts: to capture a moment in time and history. For the most part, I sought out the people whose music I cared about.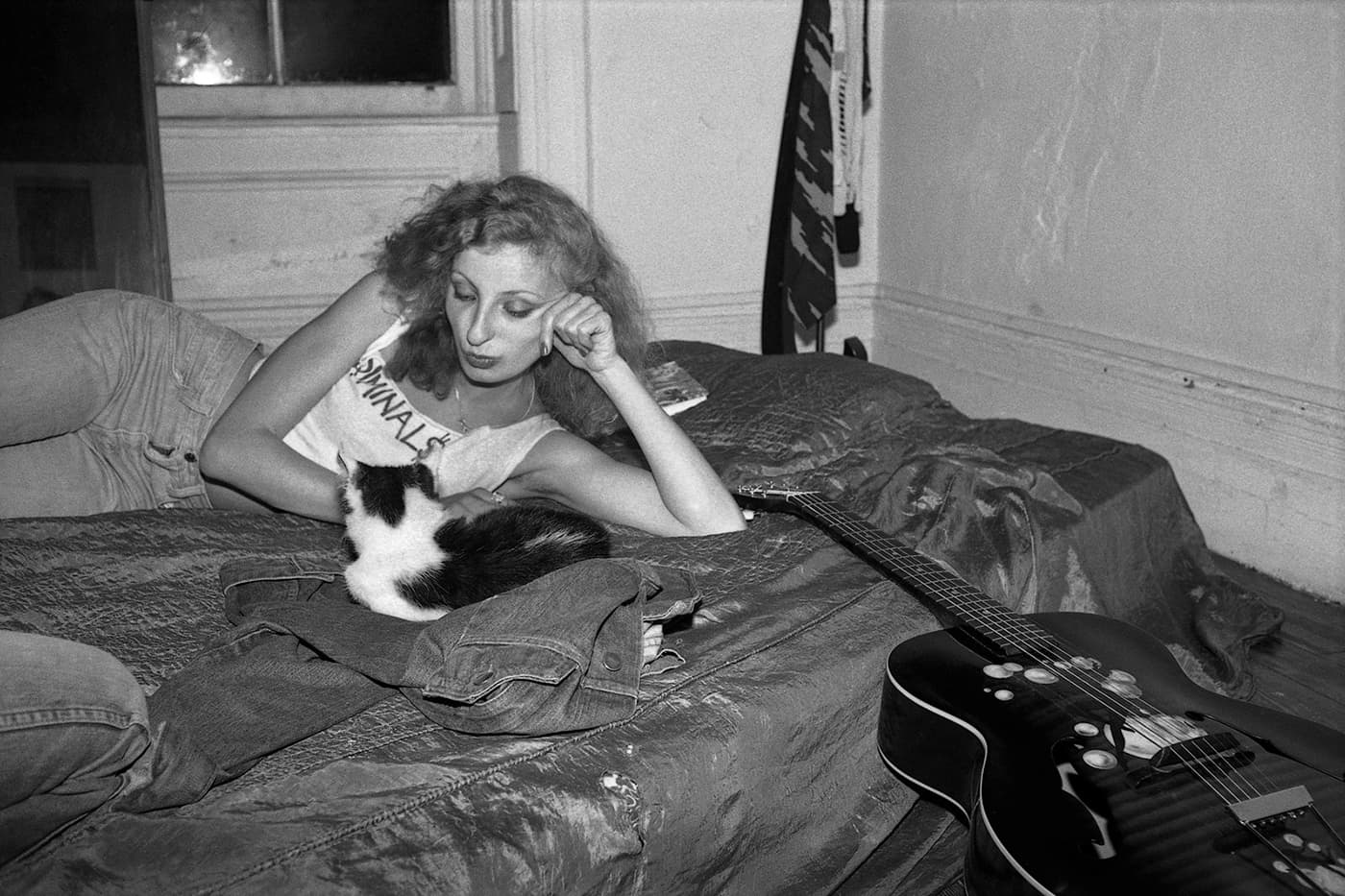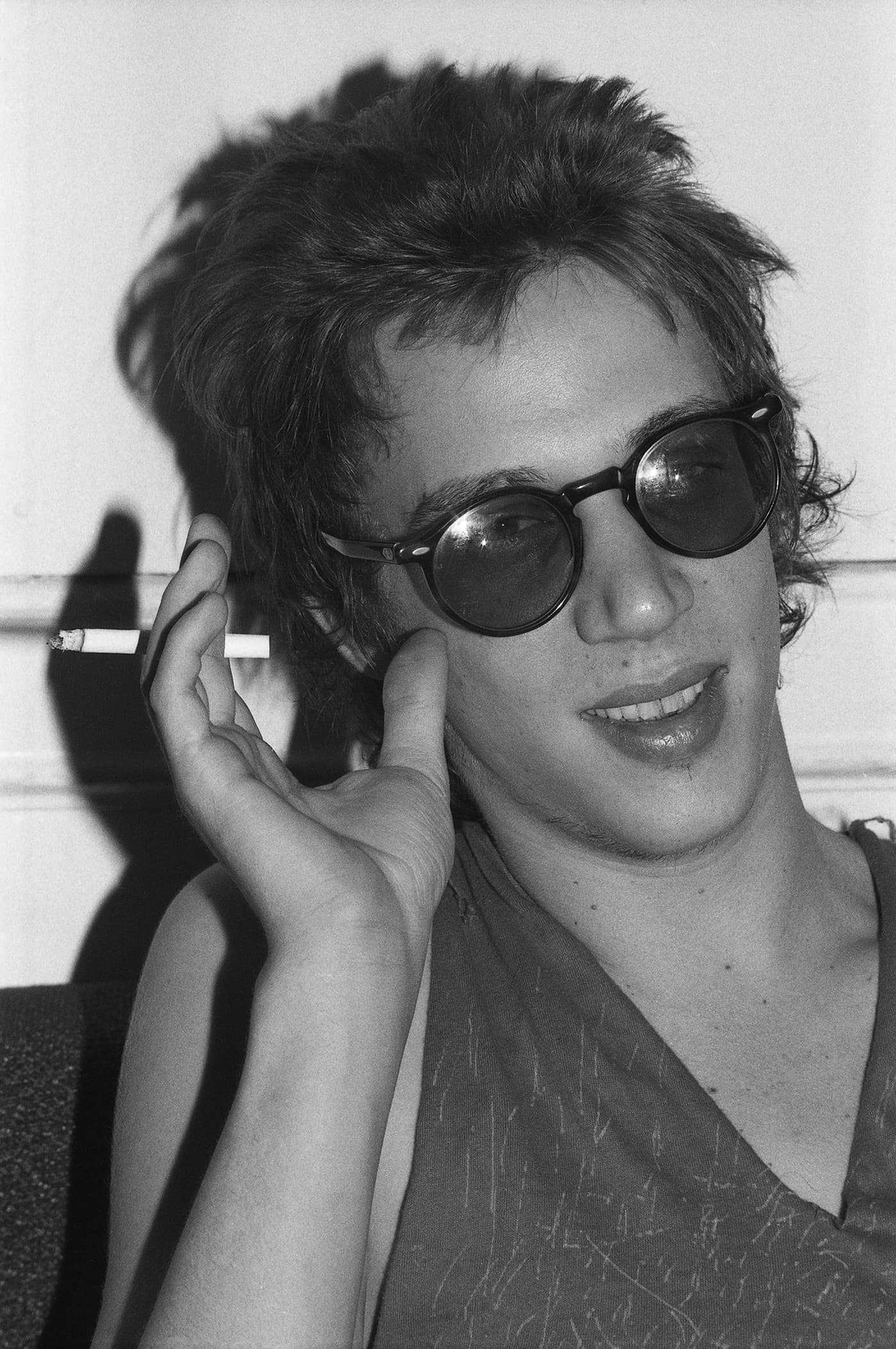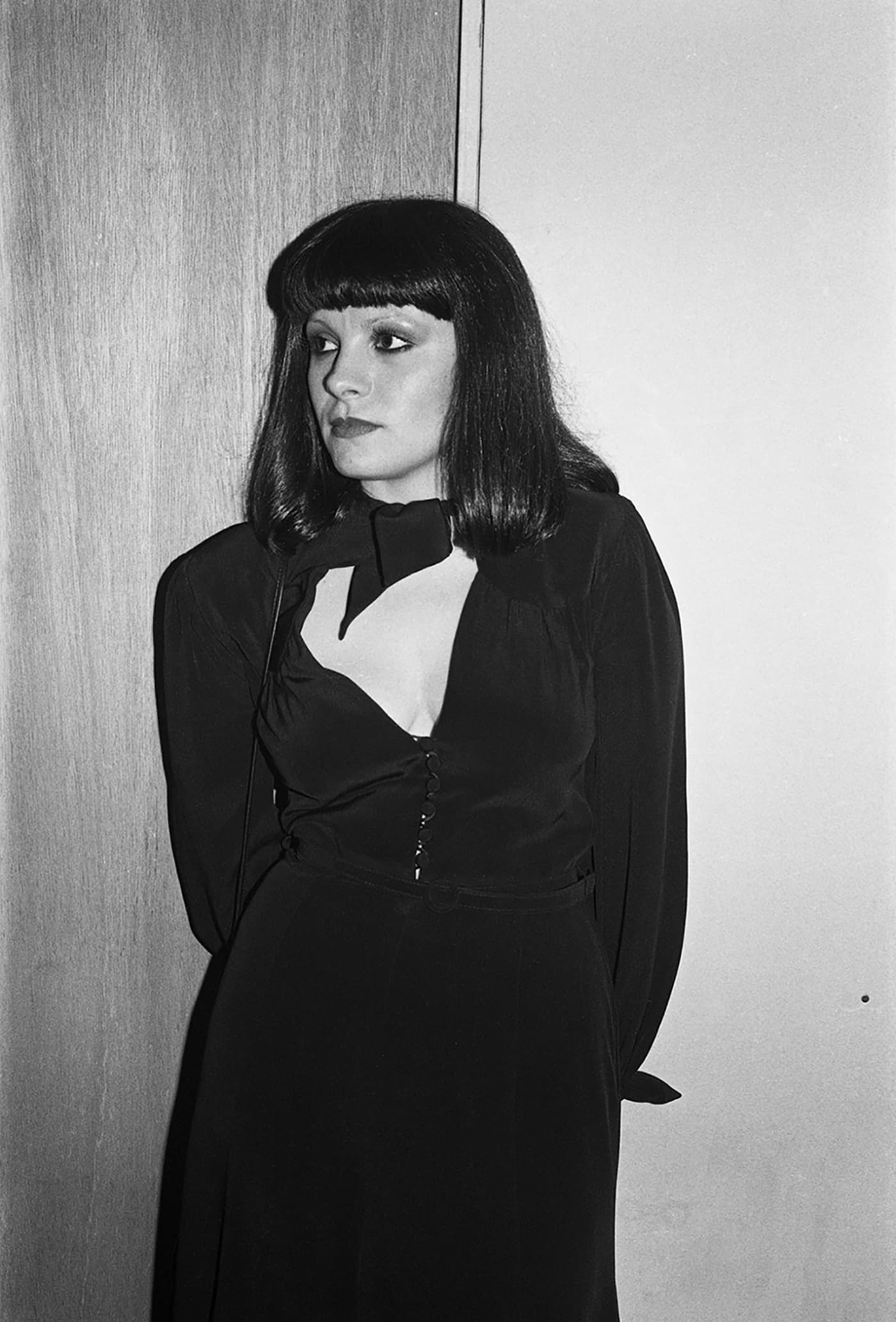 Landscape Stories: How important is the narrative dimension in your work? How do you look ahead your pictures... as single shots or rather as a sequence of shots?
Gary Green: I'd say that a series of photographs is always my goal, though, of course, I make one picture at a time. In order to accomplish anything with photography, tell some kind of narrative, put some kind of meat on the bones, I feel you need the interplay of a series. One picture tells us very little and I'm also not a big fan of the idea of the masterpiece. Again, I go back to Badger and his idea of the elliptical narrative; one that doesn't tell a single story or do it in a straight line. I'd like to think that much of my work is based on this kind of thinking, that my pictures suggest various narratives but they don't necessarily resolve any of them. I try to keep the work and the series open for exploration and insight from viewers.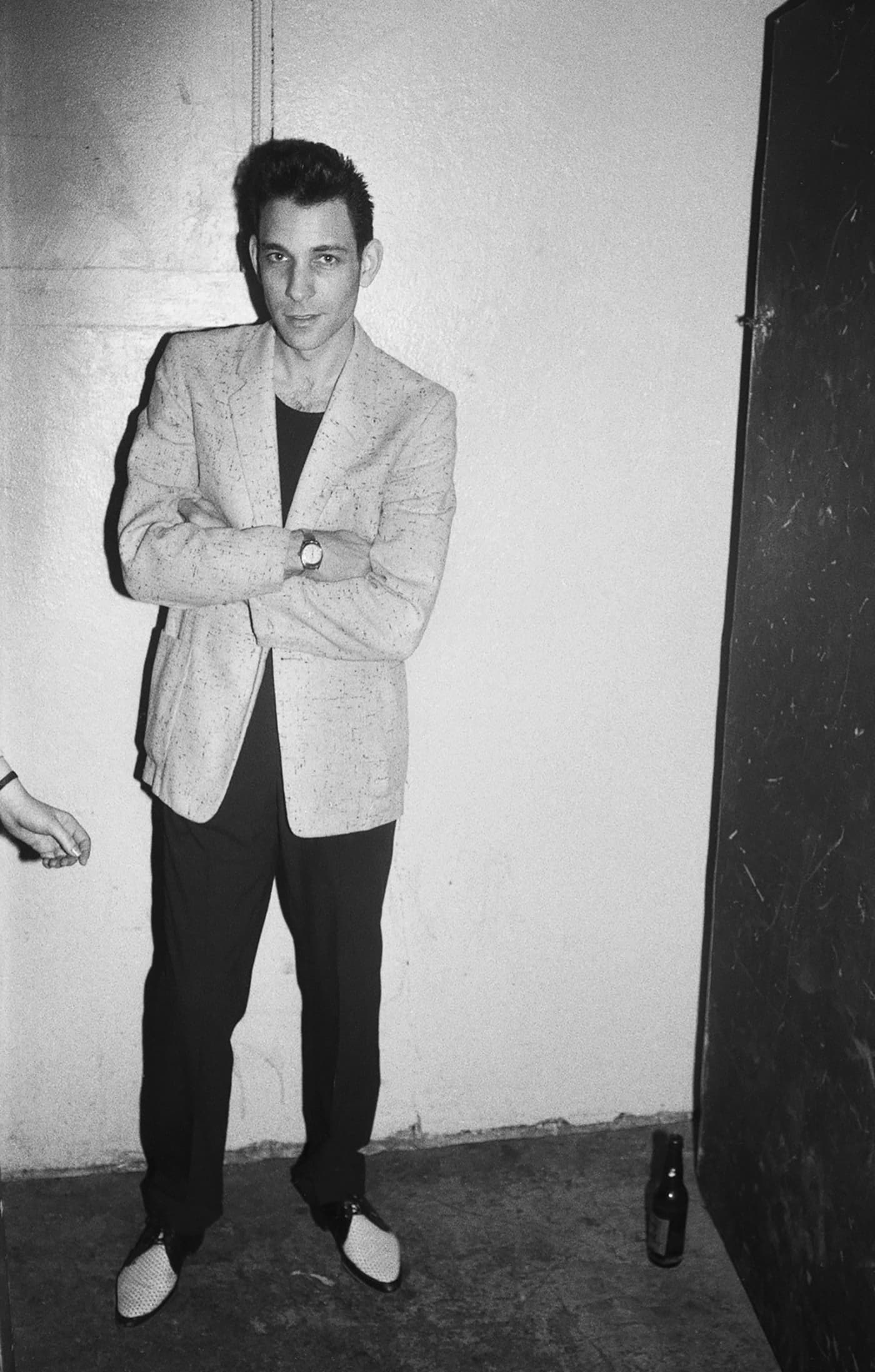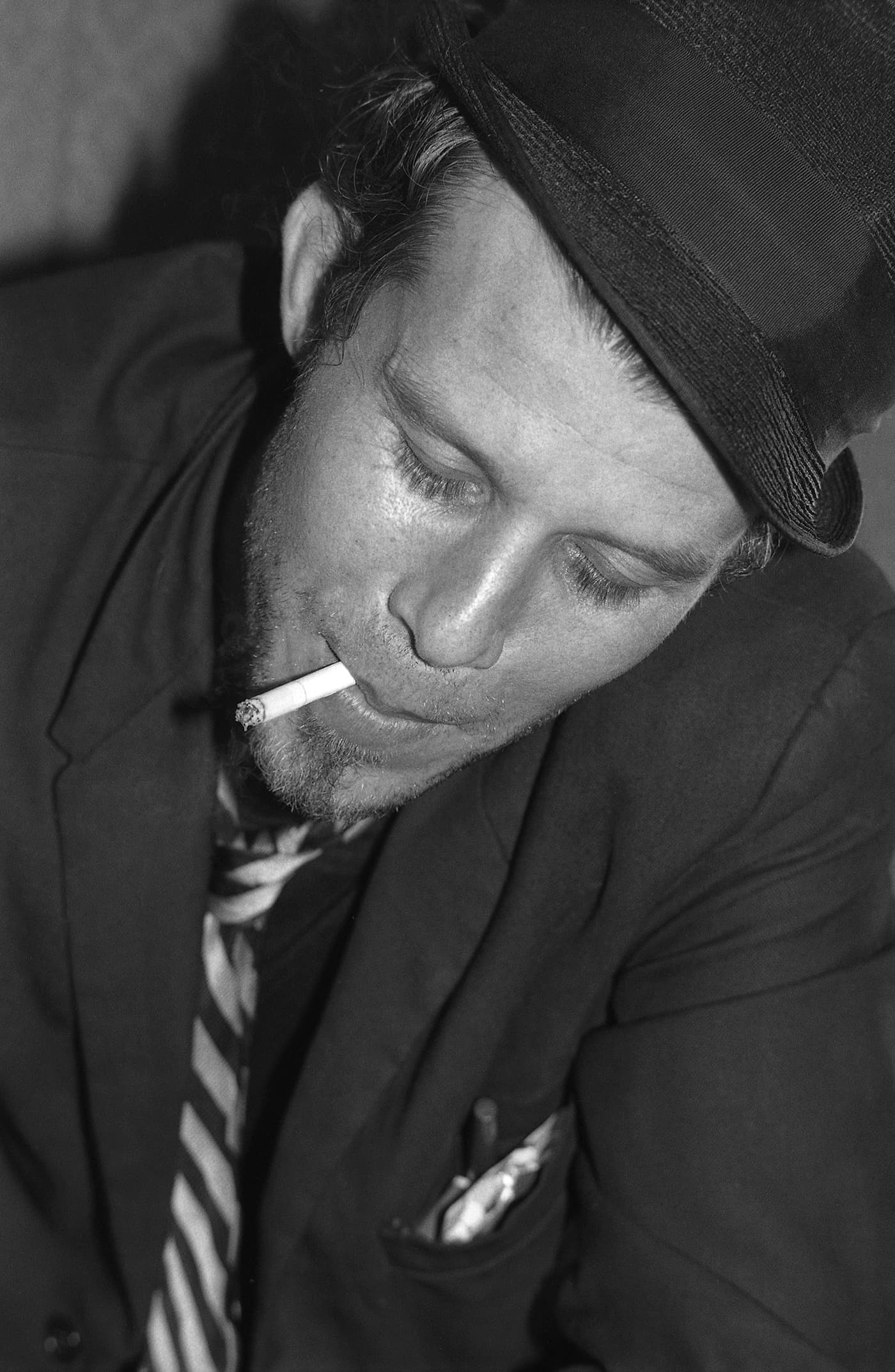 Landscape Stories: What pictures would you have in your ideal museum? From the past and contemporary...
Gary Green: I guess I would include photographers who are touchstones for me, those I can always look to for affirmation. I would start with photogenic drawings by William Henry Fox Talbot and cyanotypes by Anna Atkins. I would include August Sander and Eugene Atget, and then Robert Adams, Emmet Gowin, Robert Frank, Walker Evans, Lee Friedlander, and Roy DeCarava. The print and process are important to me, so I'd have platinum prints by Jan Groover, Andrea Modica, and Laura Volkerding, as well as printing-out silver prints by Judith Joy Ross and Linda Connor. I'd include Eggleston's dye transfers and Stephen Shore's early C-prints. Newer photographs by An-My-Lê and Mark Steinmetz would be there as well. My ideal museum would also have to include a bookshop with every important book of photography available and a café with very good coffee and pastries!
Landscape Stories: Your last publication "The River is Moving/The Blackbird Must be Flying" (L'Artiere, 2020) is a meditation on nature regarding your native places in Waterville, Maine. How deeply are you influenced by the surroundings and places in which you grew up? To what extent is your childhood imagery still present in your photographs? Is there something special that inspires you and drives you to create a certain feeling?
Gary Green: I think the places I've lived have been very important to my work. In fact, in the past couple of years I have begun a project on where I group up on Long Island, New York, about 45 minutes from New York City. It was the burgeoning suburbs at that point but still with remnants of the earlier farming years (potatoes, dairy, etc.) as well its indigenous history with town names as often as not reflecting the native culture of the Matinecock and Shinnecock tribes. There were still many empty lots, open spaces, where a kid could wander and play. I started feeling a strong urge to go back there and have begun a long-term project. Again, I don't really know what I am doing just yet. It feels both familiar and foreign, and in many ways sad. I've heard people say that your body remembers every moment of its life so I'm trusting (or trying to trust) the notion that I know where I am even if I don't remember. Maybe that's just a way to fool myself or give me a little faith in what I'm doing, but do I think there is something in us that is connected in a physical way to the places we've been. I've been spending a lot of time with the work I've made there and have shared it with a few people I trust. I think I've made a good start but I have a long way to go.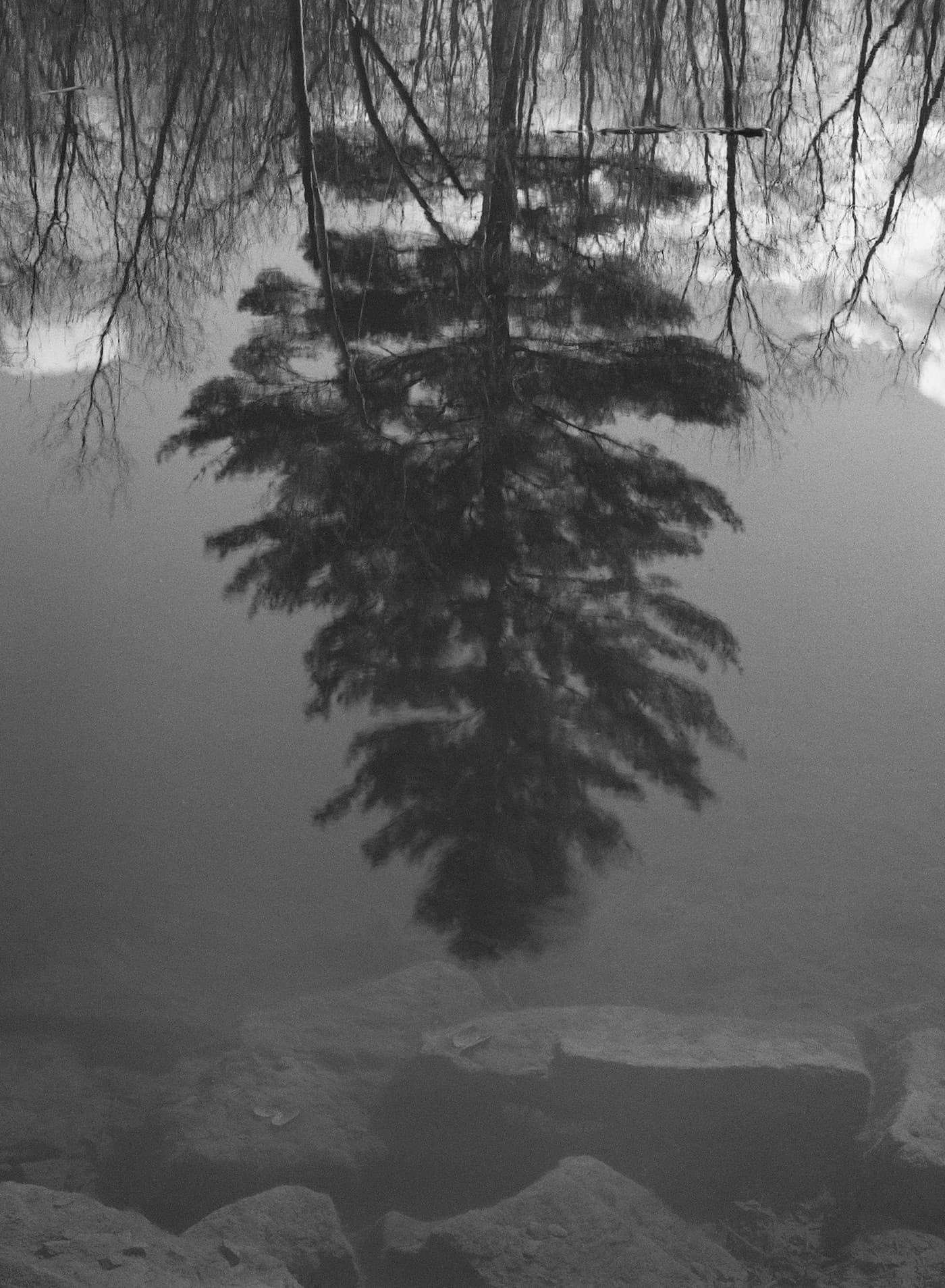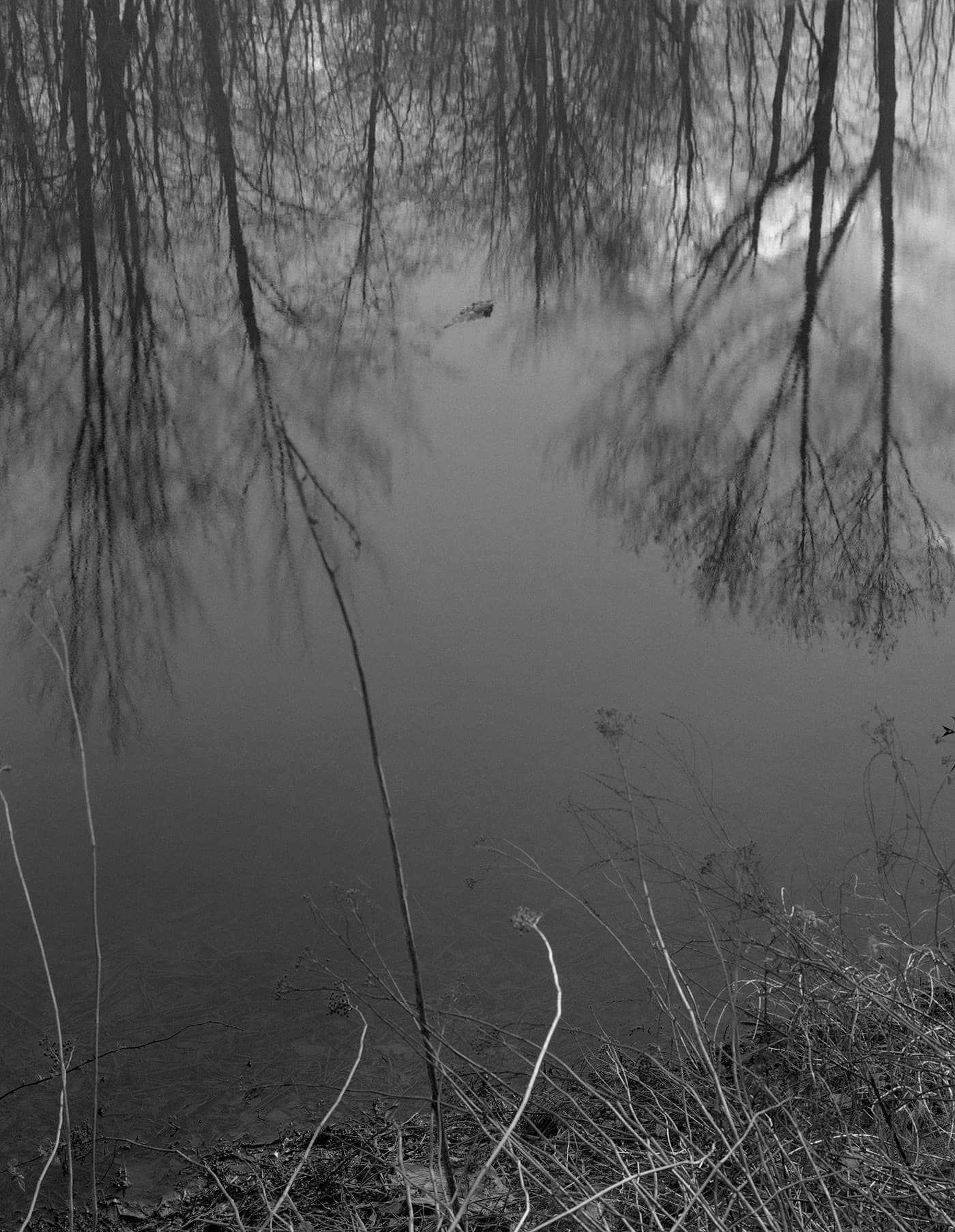 Landscape Stories: Landscape has been a constant subject in all artistic periods. What value and significance do you give to landscape nowadays? Should man still contemplate and understand landscape, the nature of its existence, through its representation?
Gary Green: Landscape will always be important to view and study for many reasons. It shows the scars of human life on its surface. It reveals the history of societies through time. It describes a piece of the world that can be understood by its order and form. My own work, which is mostly made in the built environment, describes my history of my own time in various places. What I saw, what has changed. The light, the sky, the flora, the road, the buildings—all the little narrative pieces of a landscape photograph—are all part of the language that, when employed diligently, reveals more than the sum of its parts. I find by looking deeply at the built environment, we are able to understand more about ourselves and our communities. Landscape pictures can also—sometimes—confirm our love and desire for the natural world. Robert Adams wrote, "Landscape pictures can offer us, I think, three verities—geography, autobiography, and metaphor. Geography is, if taken alone, sometimes boring, autobiography is frequently trivial, and metaphor can be dubious. But taken together... the three kinds of information strengthen each other and reinforce what we all work to keep intact—an affection for life."(1).
I think his words explain it best.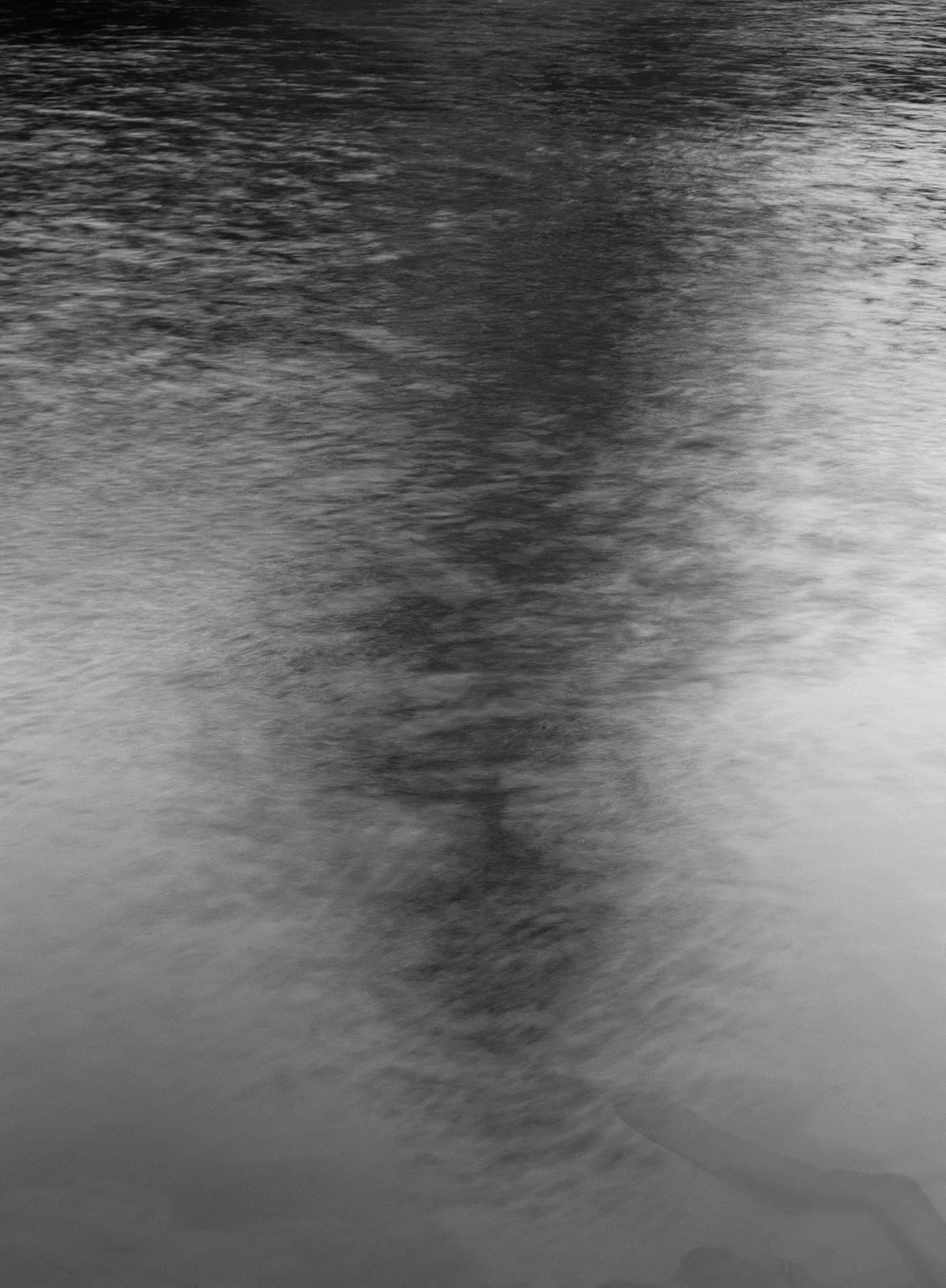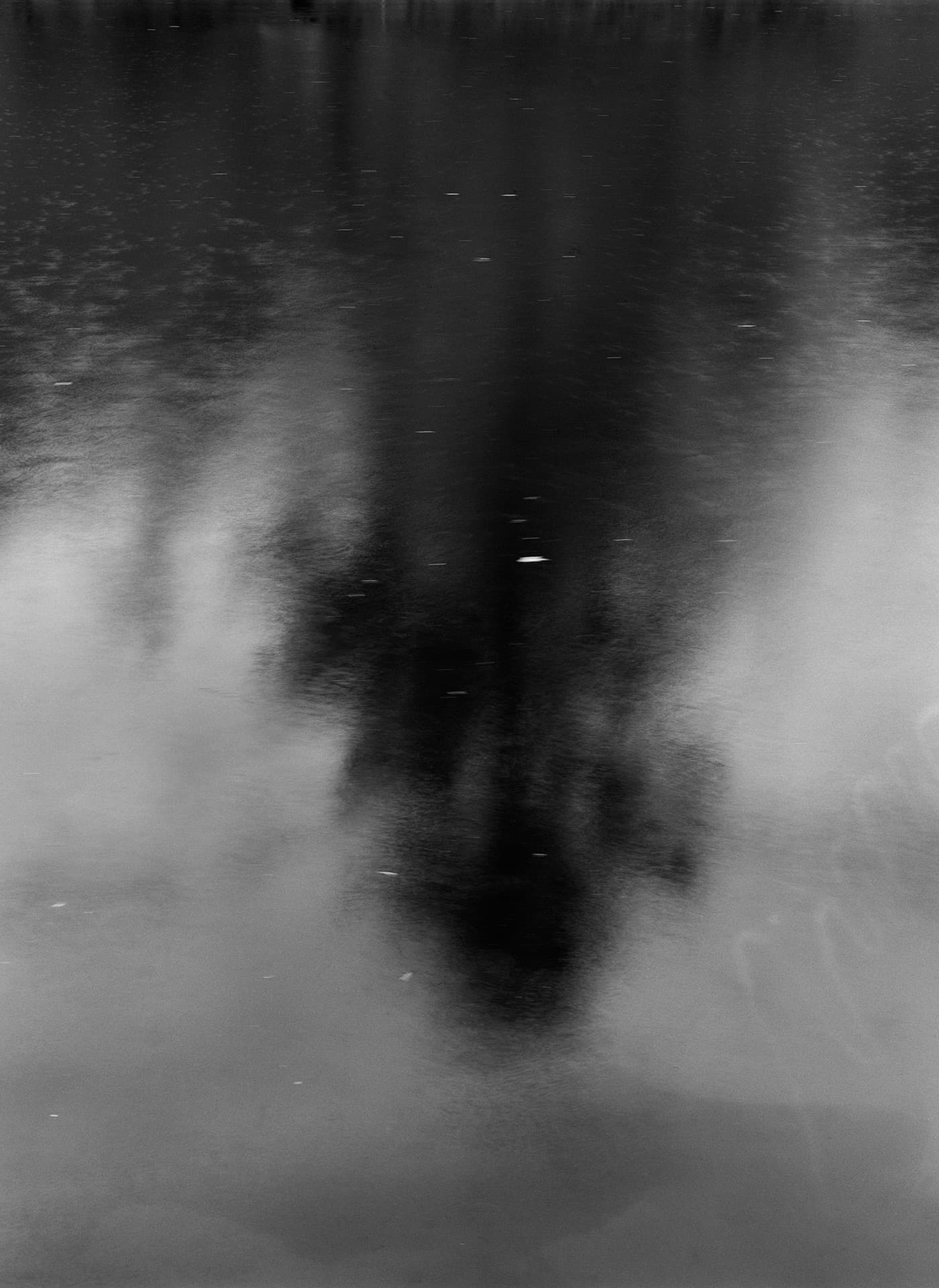 Landscape Stories: Which books you feel close or influential in relation to your "The River is Moving/The Blackbird Must be Flying"?
Gary Green: There is a fragility to this new book that reflects the tone of the photographs and the title. It is due in a large part to the work of Gianmarco and Gianluca Gamberini at L'Artiere Editions, who fully felt and realized the content to produce what I think is an elegant chapbook of sorts with a single poem, the sequence of photographs. It's delicate: the "dust jacket" is easy to remove or wrinkle. When removed it exposes the open spine of the book, the center of both its structural integrity and vulnerability. Like nature, like feelings, like a Republic, even, one needs to pay attention, handle with care, and understand that what we do to any living thing on the earth, we do to ourselves and everyone else.
I don't know of an entire or specific book that was influential, but the closest thing would be the Wallace Stevens poem "Thirteen Ways of Looking at a Blackbird," from where title comes. For me it reflects how nature is universal, one thing is the same as another. But it also raises for me the idea of a photo-chapbook.
As for other photobooks that have a similar physicality and simplicity, I like the small books Robert Frank was doing with Steidl, the ones with a thin, uncovered book board case. There is something exquisite in those small simple books, each one a poem. There's also a beautiful small book I purchased from Datz Press titled Notes by Alyssa Minahan. Its images, a series of visual notes and experiments using analog film and paper, create a subtle, magical mystery tour of photographic process and color. Tipped into the back is an unfixed print that will, over time, continue to print out. It is a lovely book.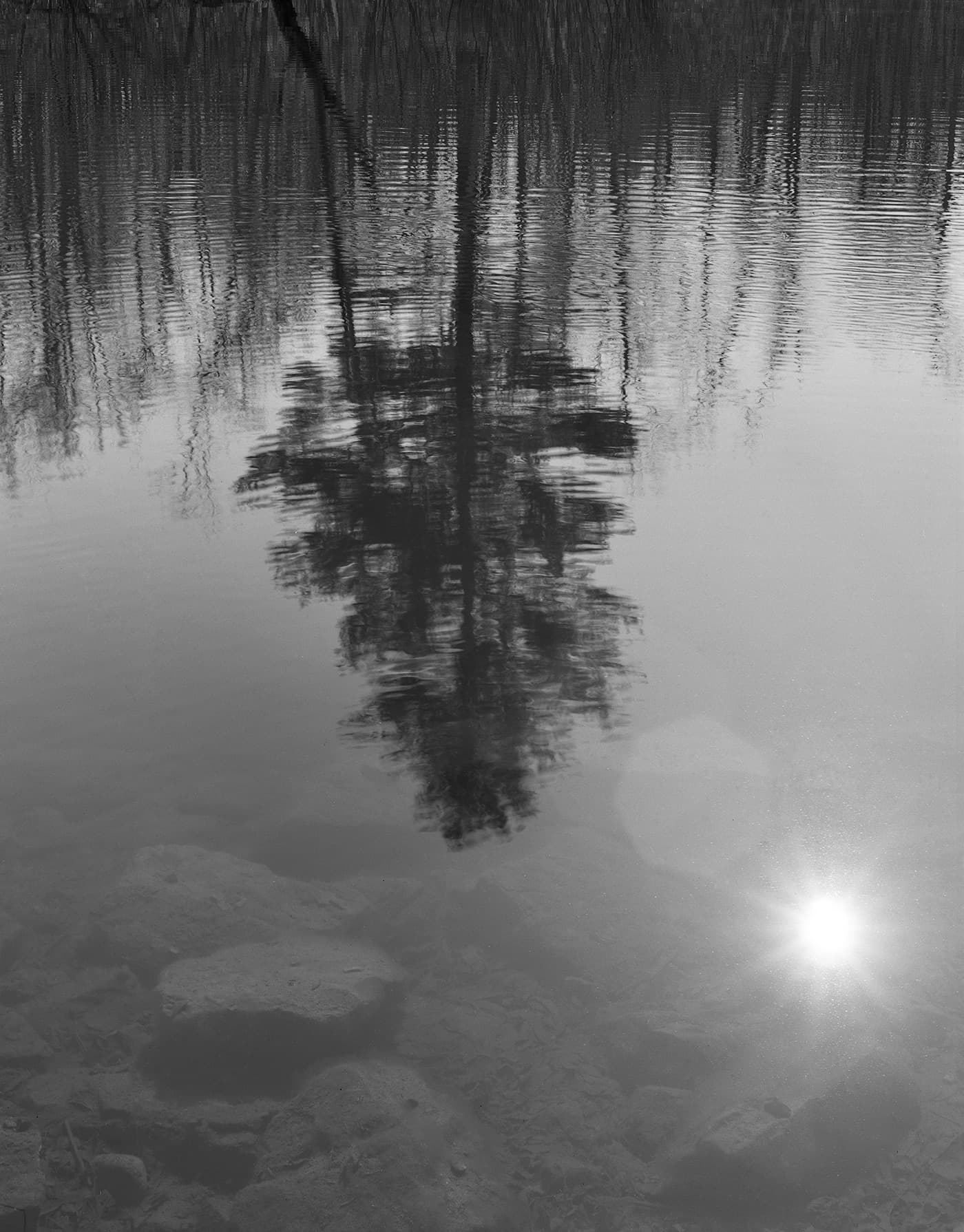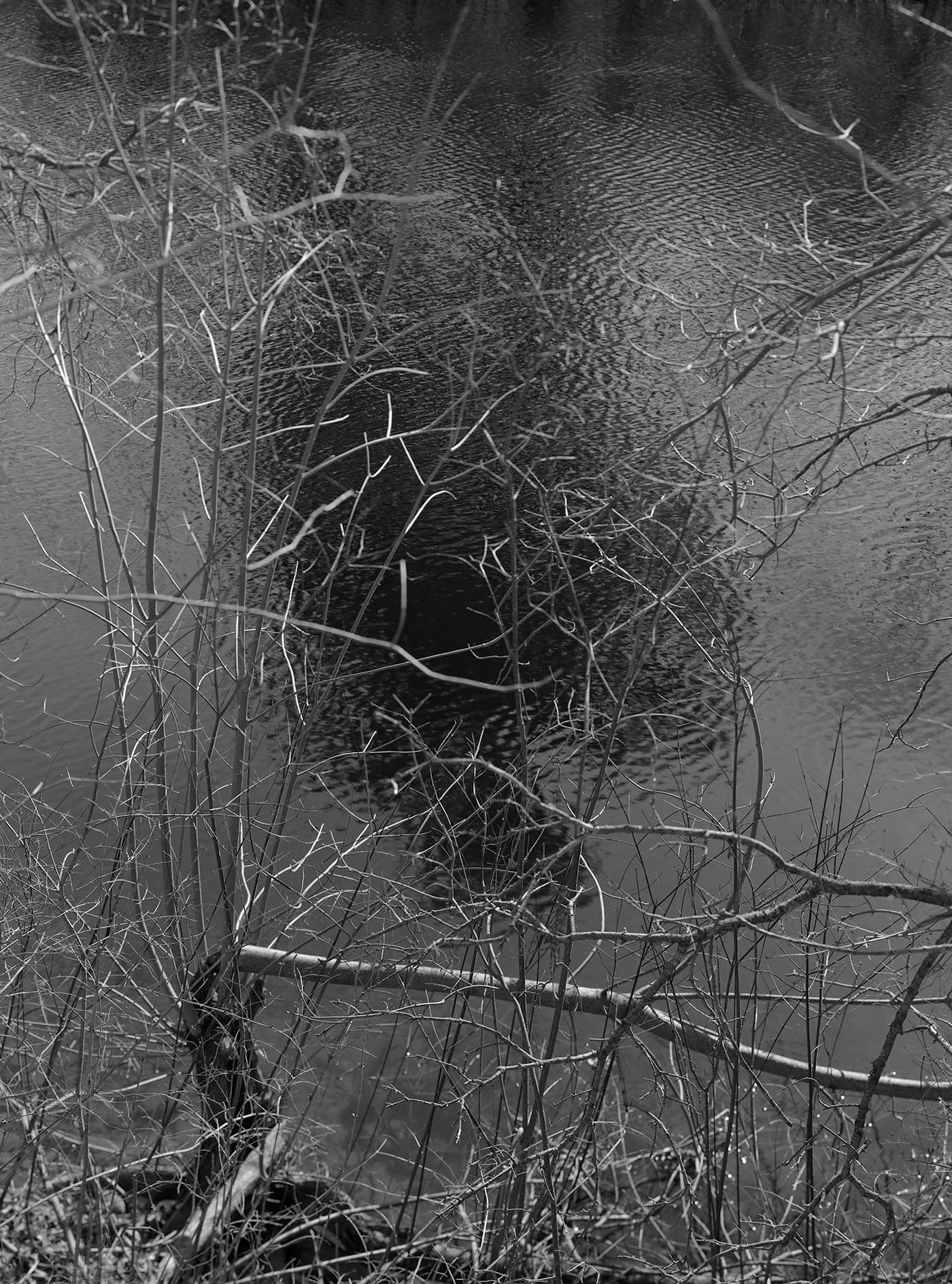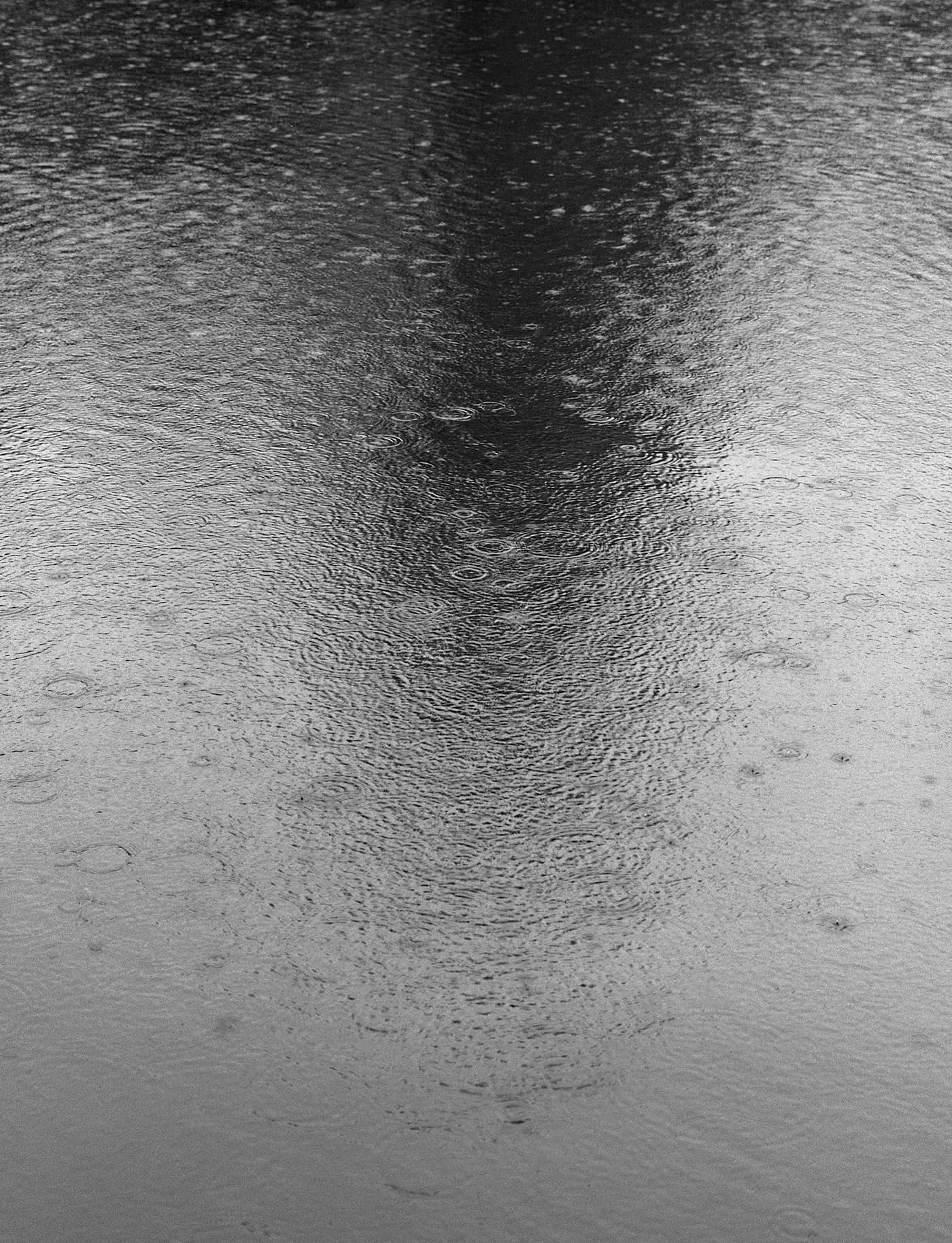 Landscape Stories: Since 2007 you're an Associate Professor of Art at Colby College. You are both a photographer and an educator. How has each influenced the other side?
Gary Green: My enthusiasm and commitment to what I'm doing as a photographer are fuel for my work as an educator. I try make clear to my students how devoted to and excited by photography I am, and that it has provided an extraordinary life for me. I want them to love what they're doing as much as I do. It's pretty crucial to succeed in any competitive field.
Teaching is incredibly difficult work that can be both draining and inspiring. I do love it, though. It's challenging, it forces me to articulate what I'm feeling or thinking, it keeps me in touch with bright and talented students, and I find the college campus to be an exciting, challenging place filled with extraordinary minds and an abundance of energy. It keeps me going. I also like teaching in a liberal arts college, where not all of my students are even thinking of a career in photography yet take it as seriously as any other academic subject. Those students bring a very different world with them into the studio. There's a lot of interdisciplinarity at Colby, which suits me well.
Teaching has made me better at my craft and helped guide me as an artist. Yes, it takes up lots of time I could use for making photographs, but I like the structure, the give-and-take with colleagues, and the way it feels to put everything you have into helping someone else understand a subtle or complex idea. It helps me grow and it keeps me humble. Most of all, it's a way to make a living that fully engages my passion for the medium.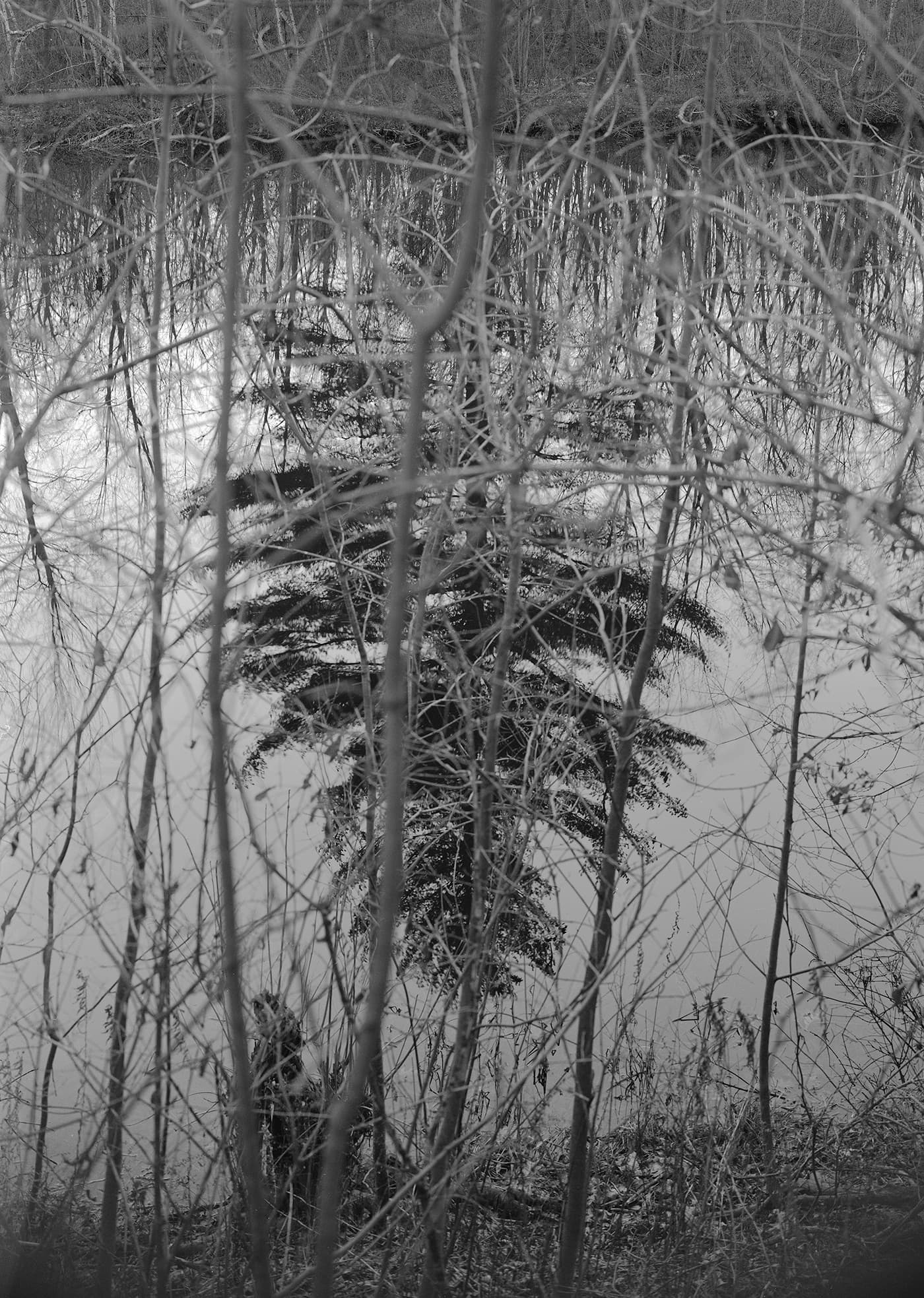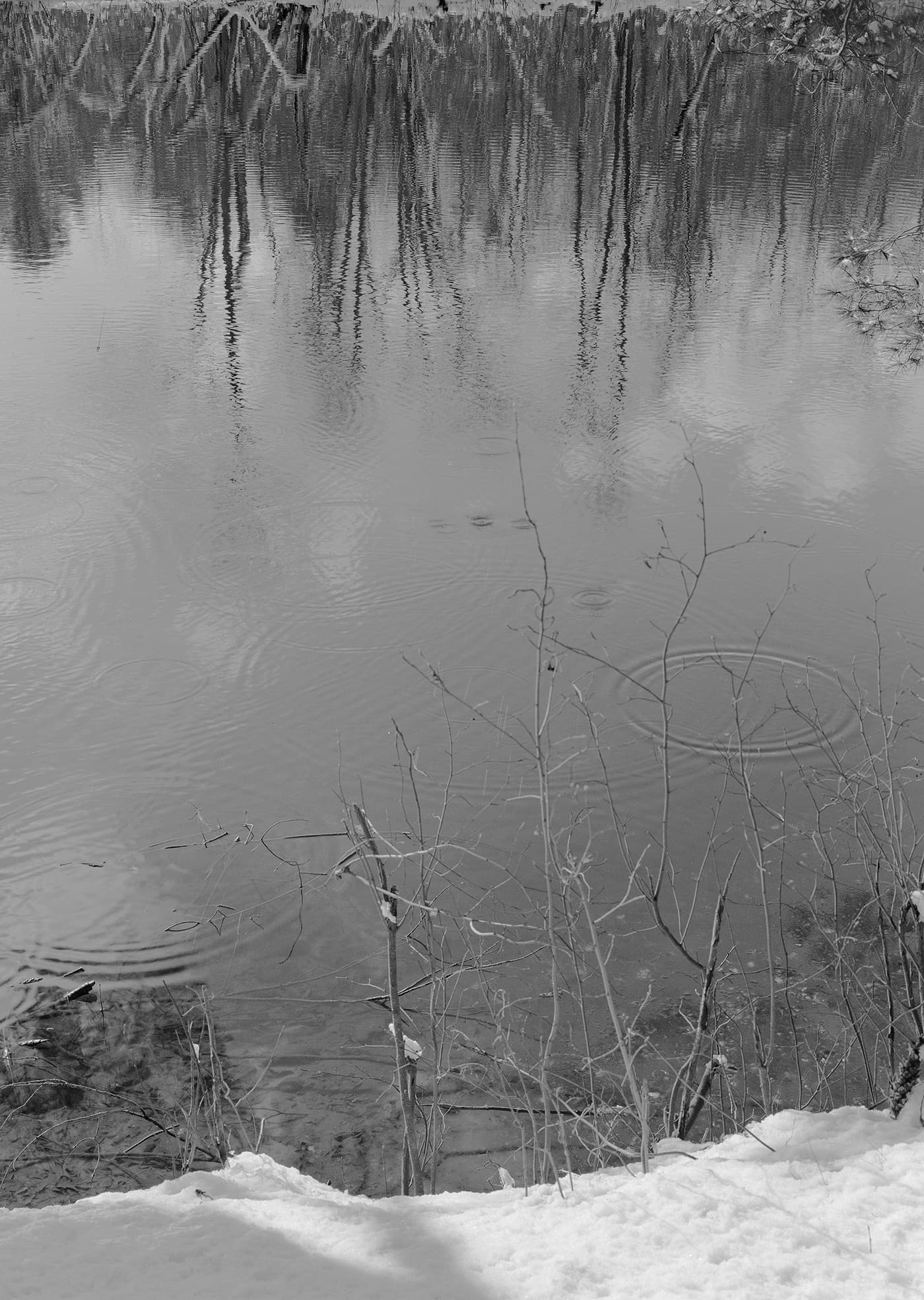 Landscape Stories: Teaching Photography: to what extent is it possible to teach photography? Any advice for students currently studying?
Gary Green: I don't think one can really teach someone else how to make art. What you can teach is technique, which is where I start. Aside from that, I show them examples of successful work and try to articulate why it's successful. We read about and discuss the language of photography, its vocabulary and grammar. We look at books, prints, exhibitions. We have regular critiques, which allow me and the students to be analytical about what they make; what's working and why, what isn't, etc. I teach them about process and how the work they make can inform their future endeavors. And I show them how photographs speak to one another through books and exhibitions. For the first few courses, I give them assignments that allow them to explore the medium in a variety of ways—its flatness, depth of field, frame, etc. Ultimately, it takes years of practice and commitment to fully find your footing and confidence. I can gently guide them through the first part of this journey but the rest comes down to their work ethic and their interest in the medium. My hope is that, at the least, they leave visually literate.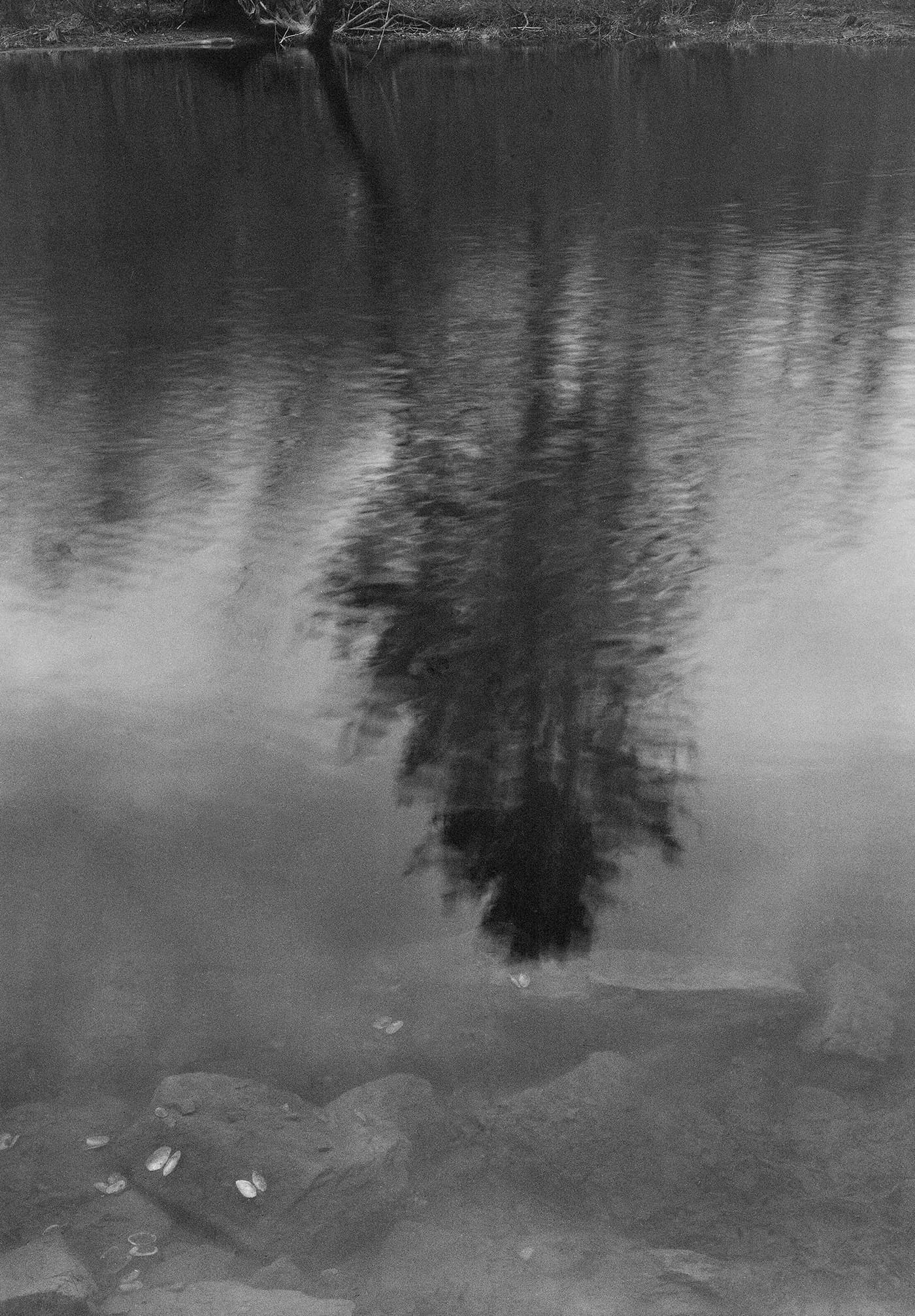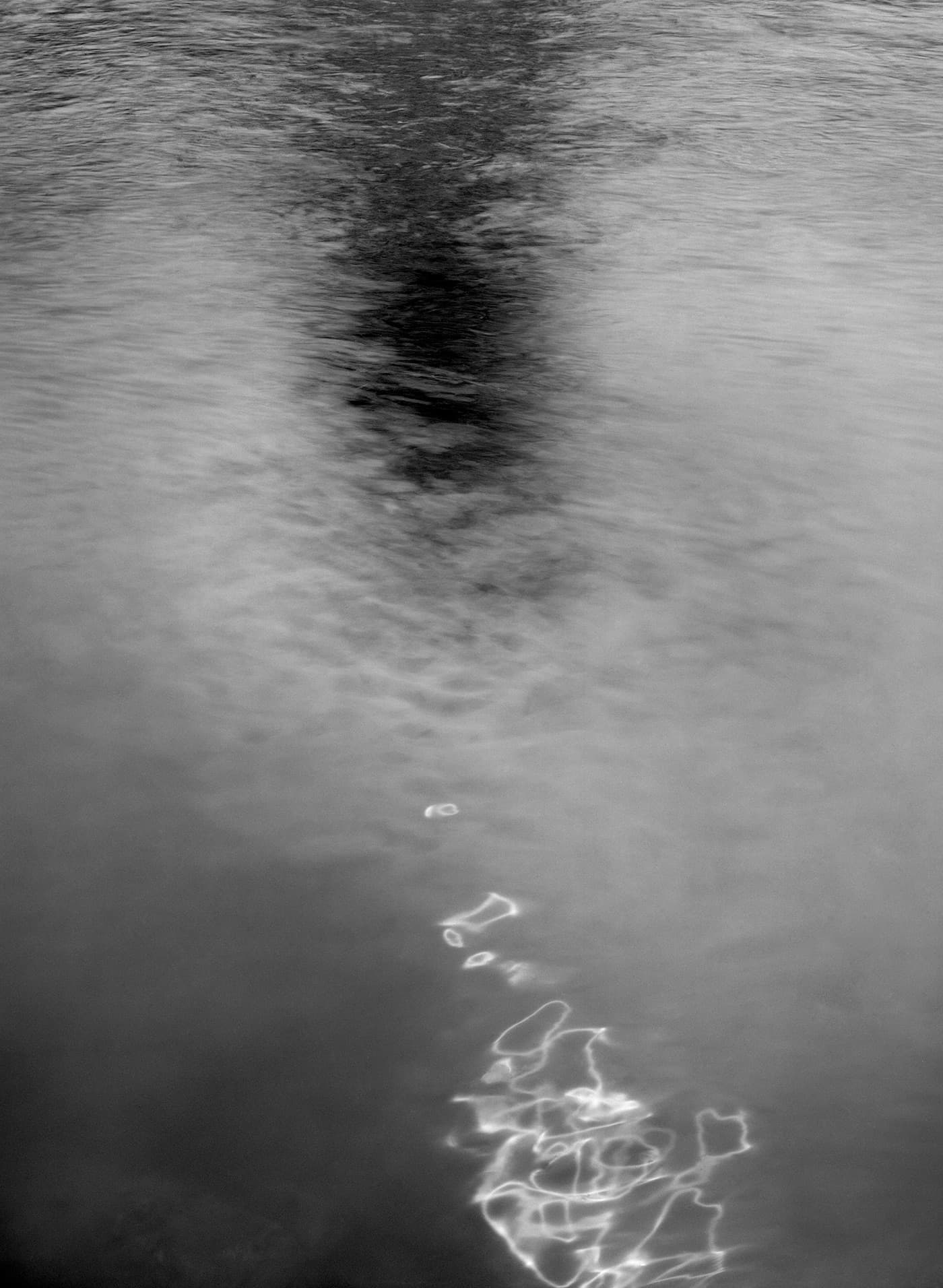 Landscape Stories: What's your plans for the near future? Do you have other books planned?
Gary Green: Several at least. I am trying to sort out a large group of work that I've been making in Central Maine for about ten years or so. Some of it has been exhibited in smaller groups but I want to make a book of it and it has been hard to wrangle it all together. I've also started a project about where I grew up on Long Island. That will take more visits and a lot more work to pull together. I've also been photographing the North Maine Woods, centered around a logging road known as The Golden Road. I've made two extended visits to the region and want to make at least one more before trying to put it all together for a book. And I have another group of work that I made near Assisi on Mount Subasio. The photographs were made during walks I took during a residency there. I would like to make a book out of that as well. And I shot a lot of film during the pandemic that I would like to put together in a small book or zine as well. That's a start! I have a lot I want to accomplish but it will take time so I try to be patient and work on no more than one or two at a time. I try to take a long view with my practice.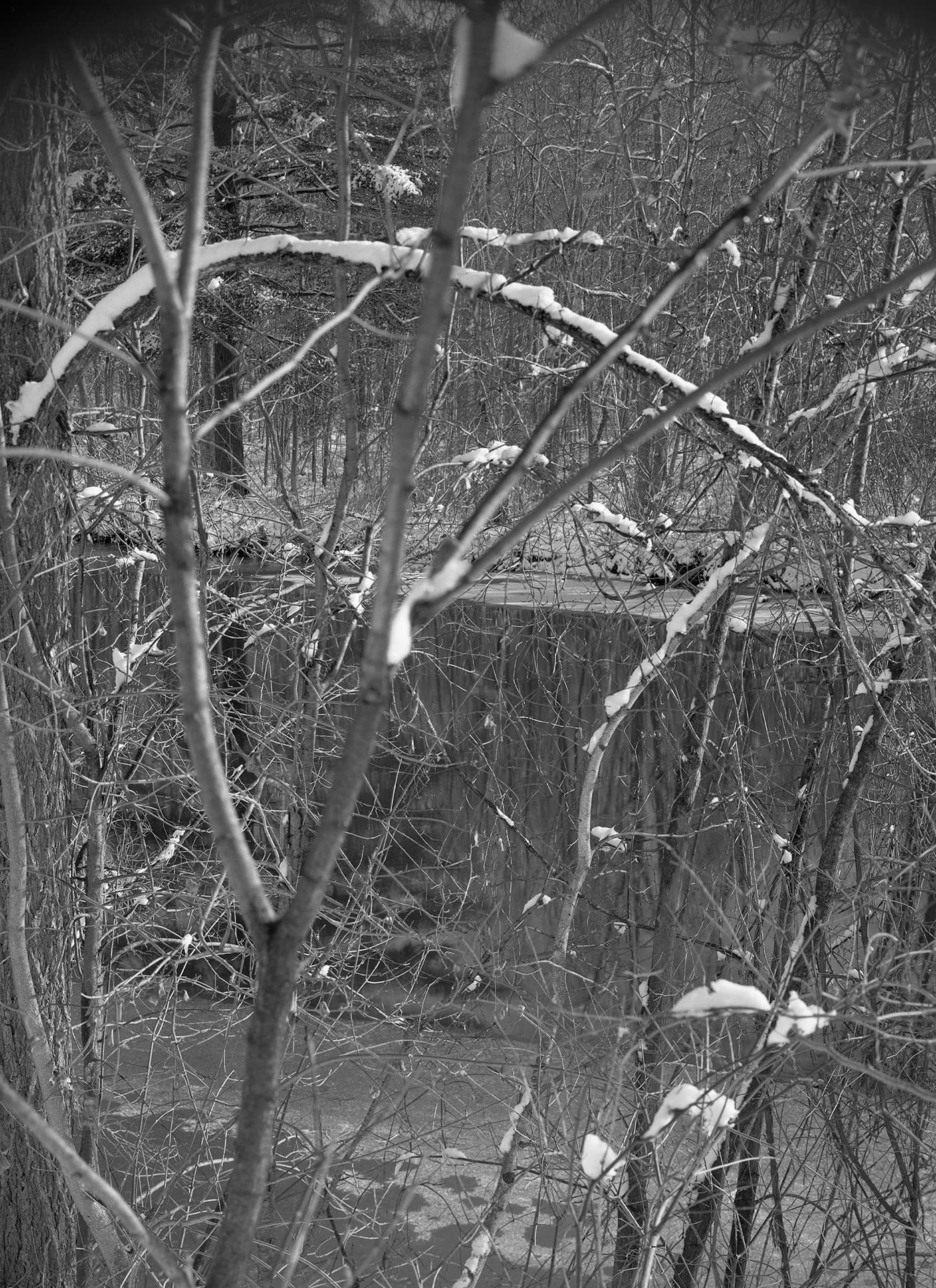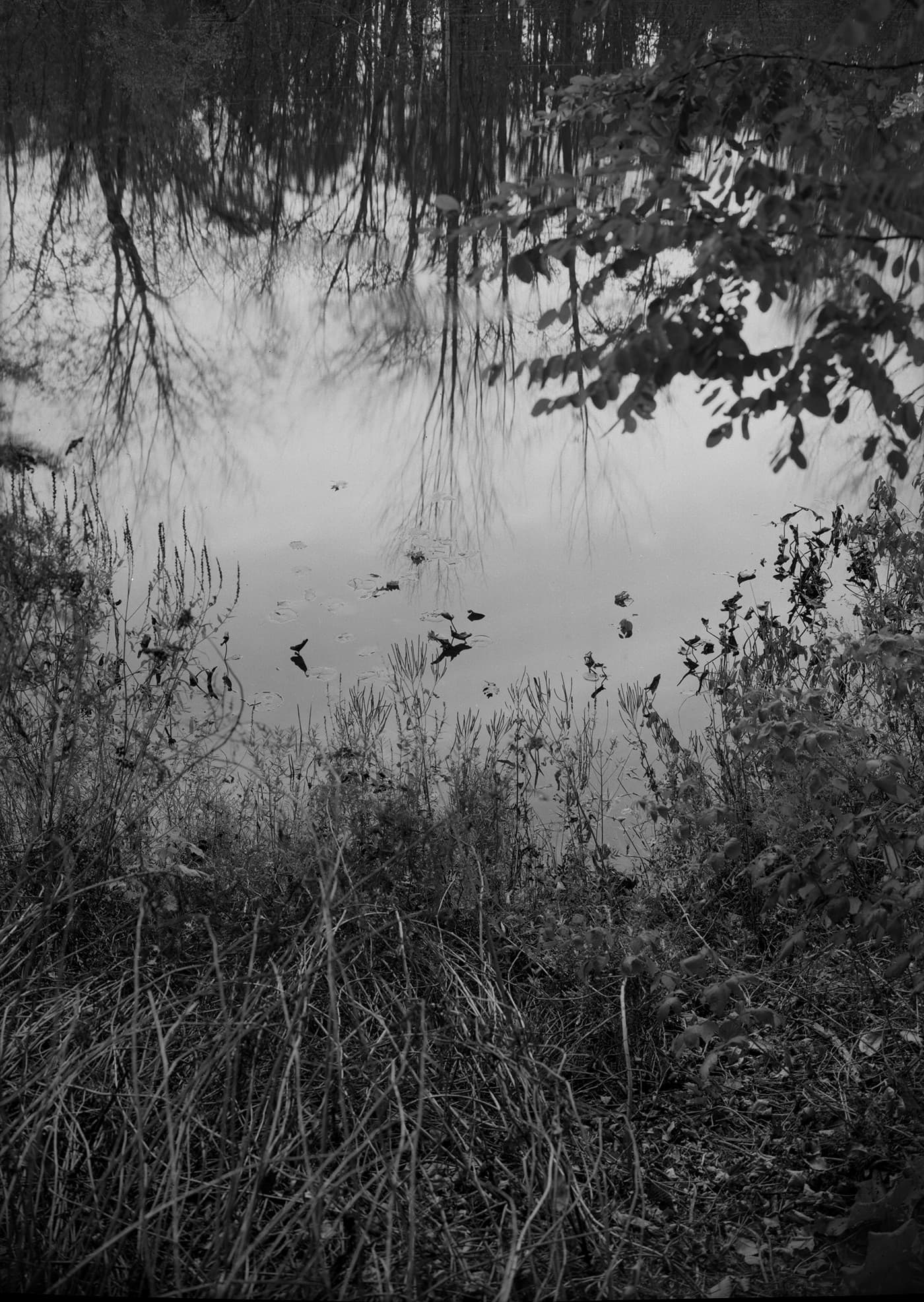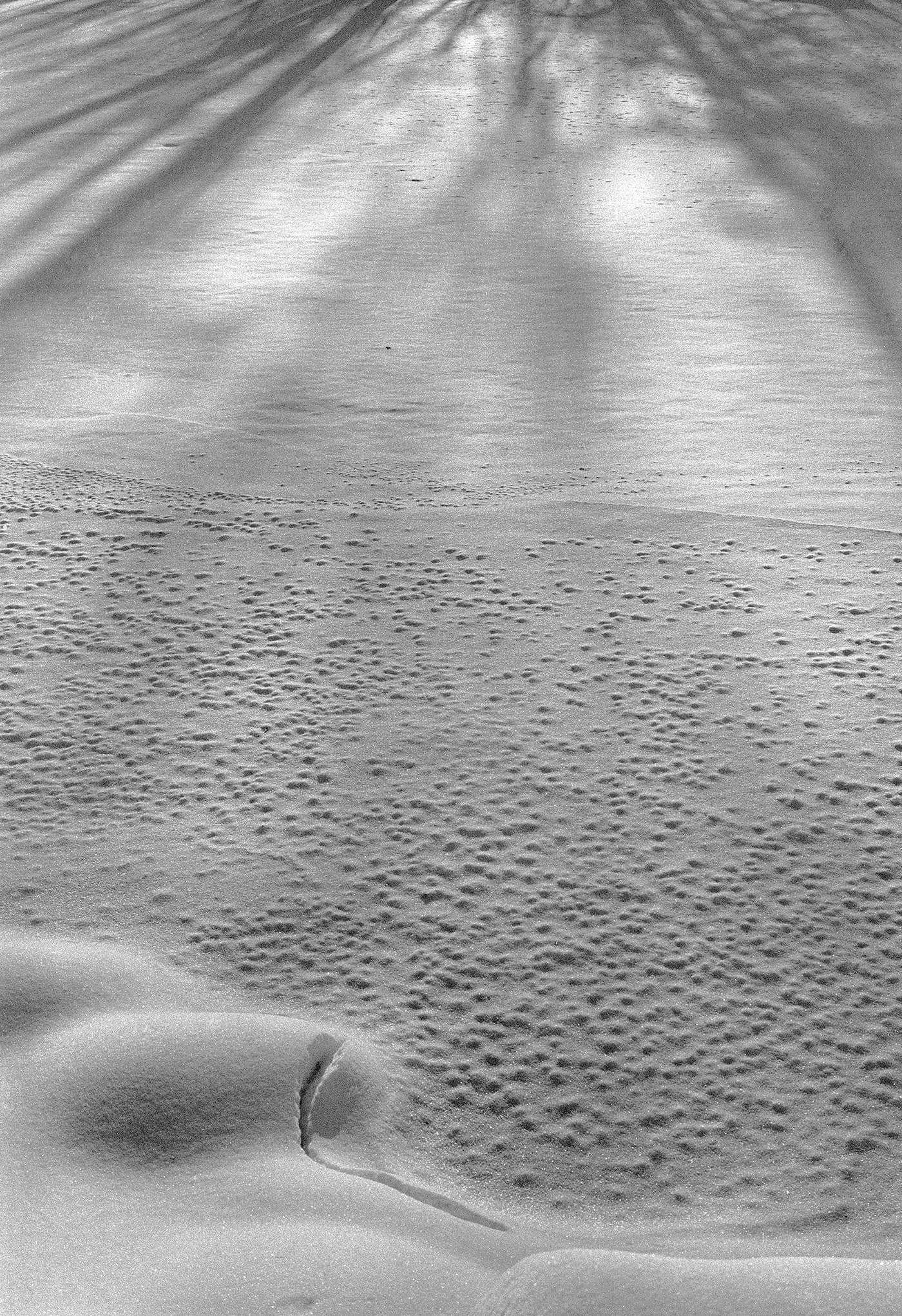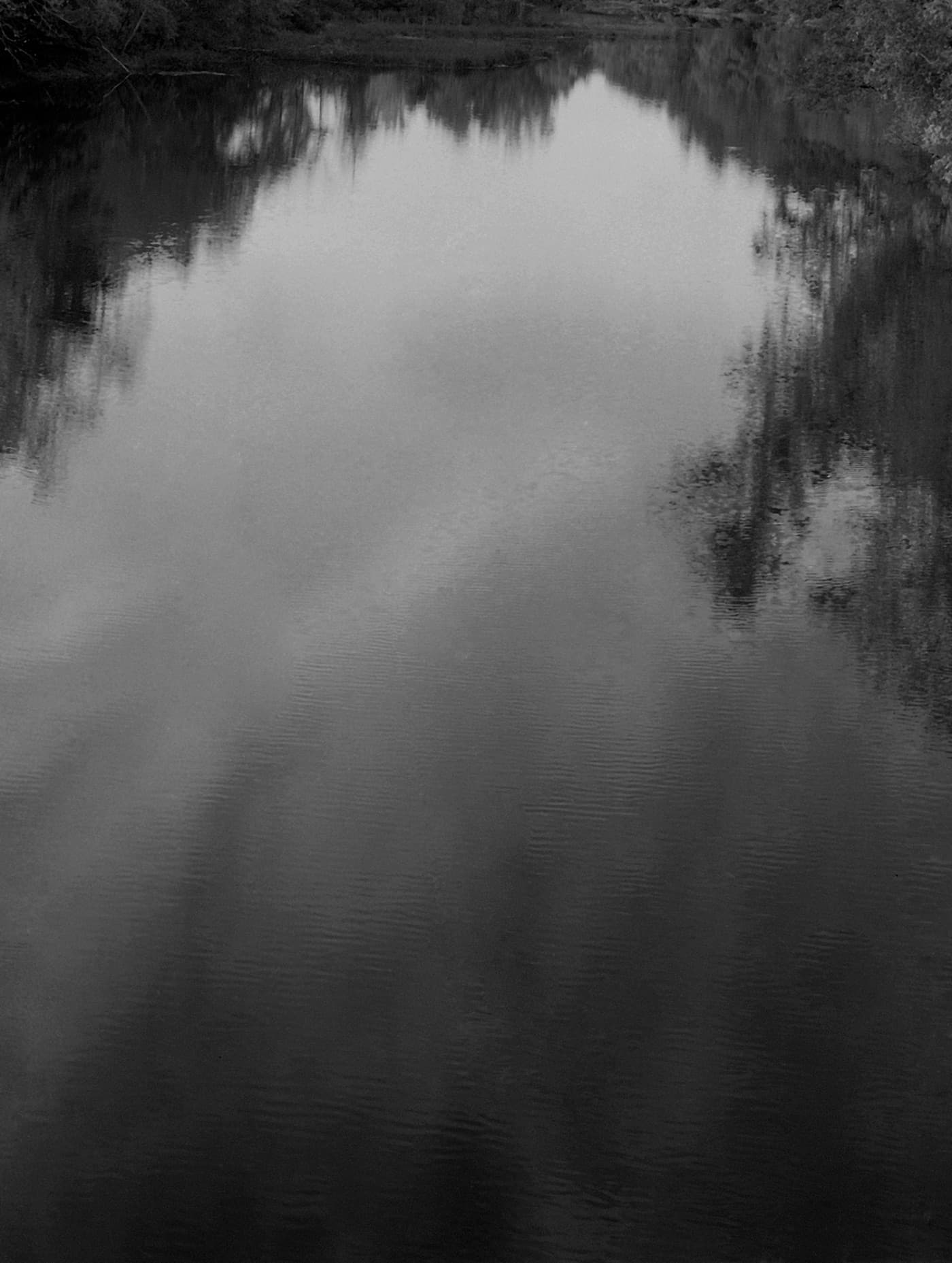 1: Adams, Robert, "Truth and Landscape," Beauty in Photography: Essays in Defense of Traditional Values, Aperture Inc., Millerton, N.Y., 1981.
Interview curated by Gianpaolo Arena